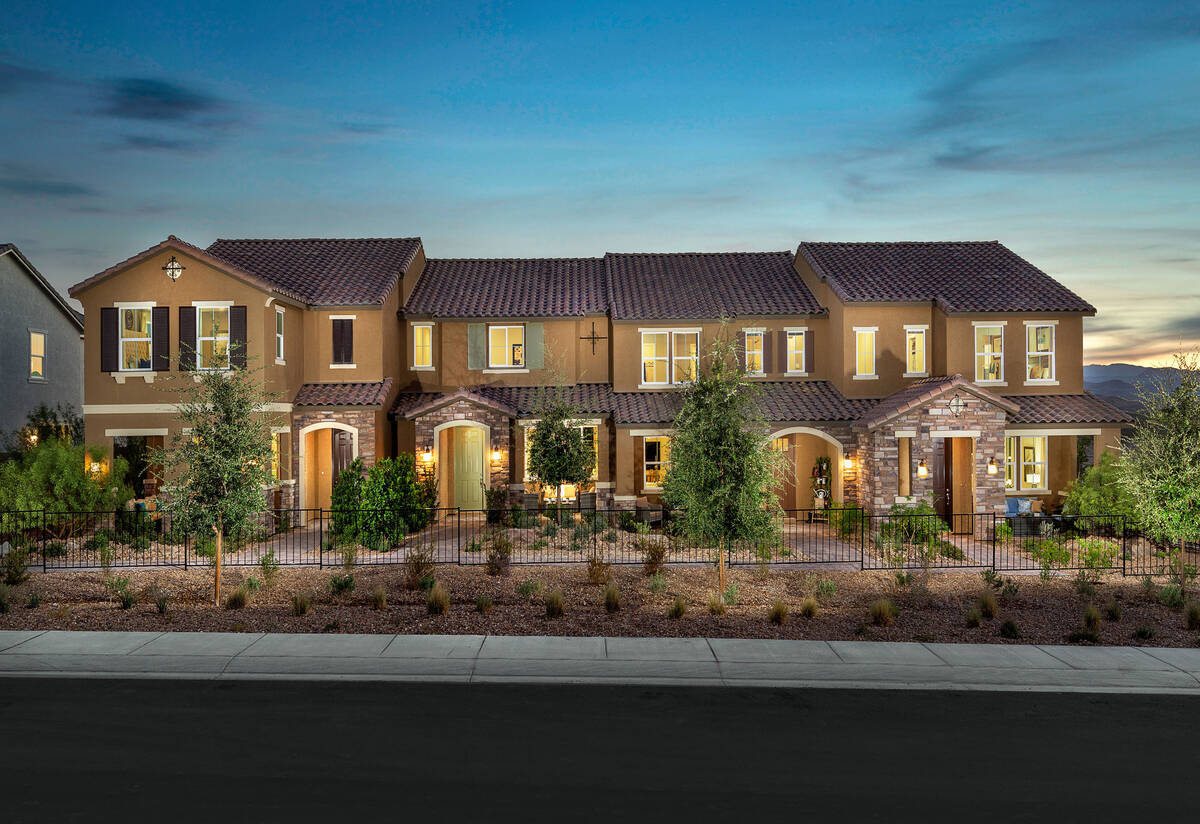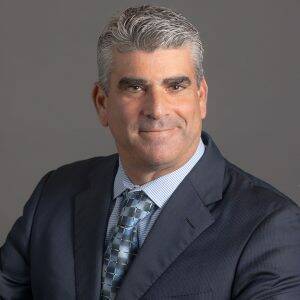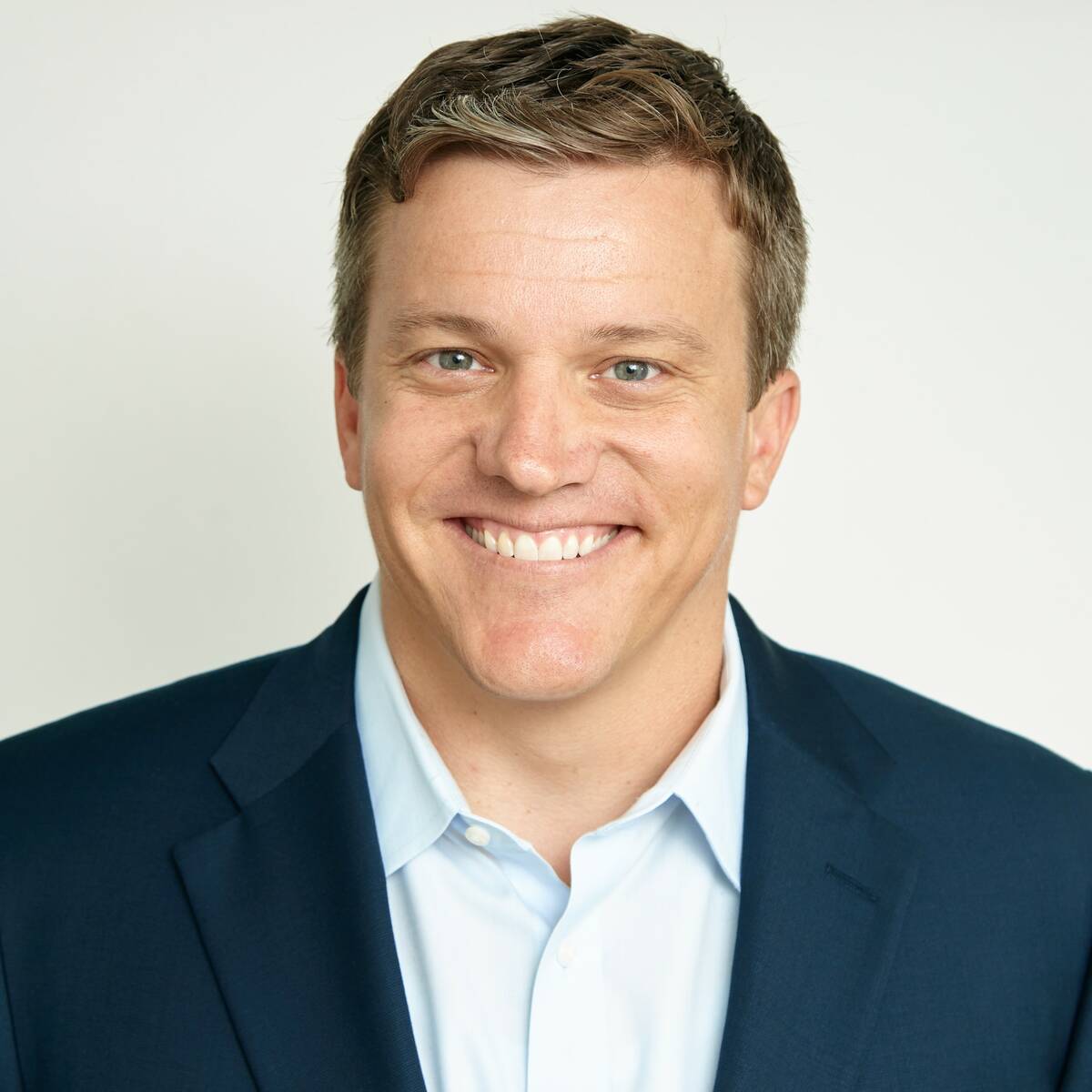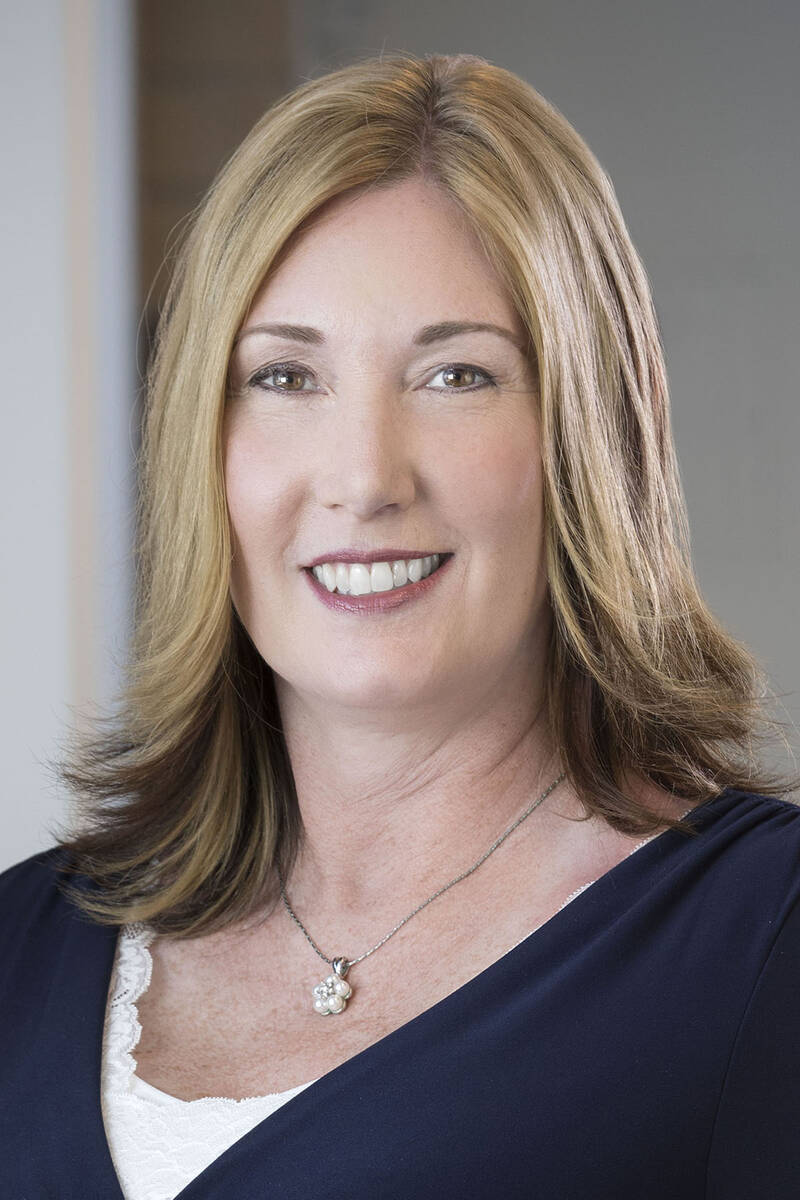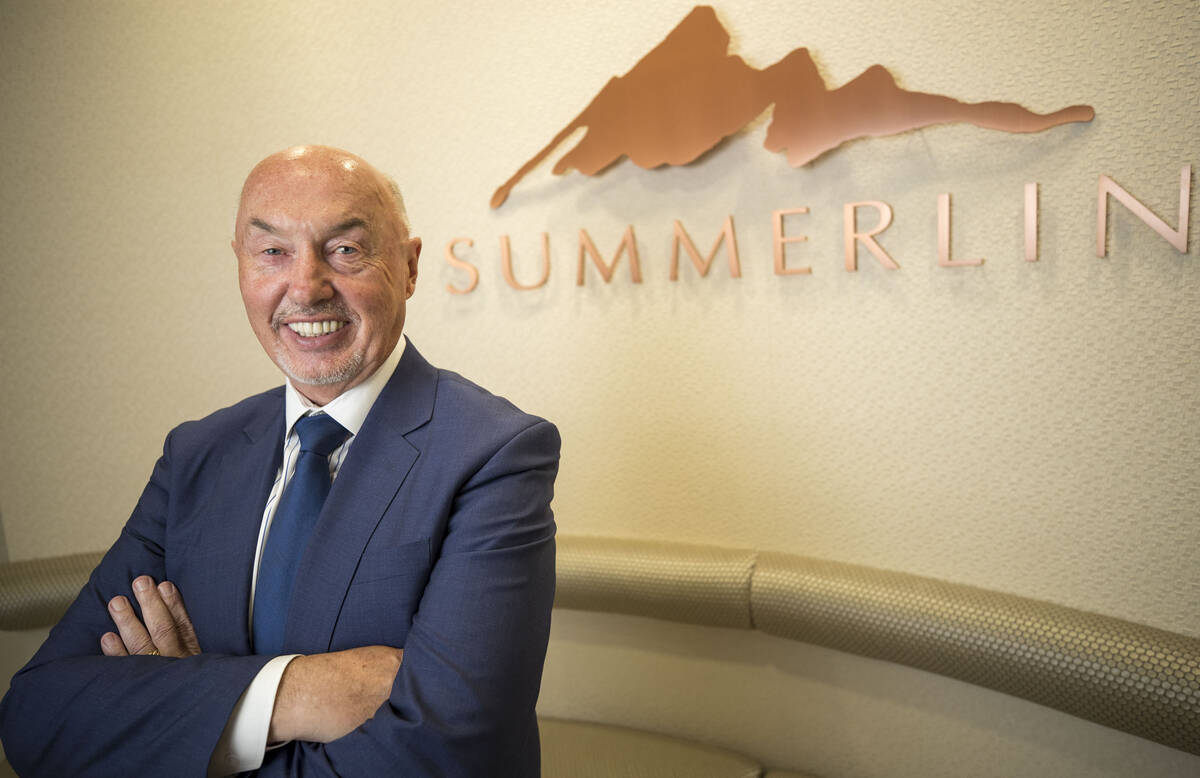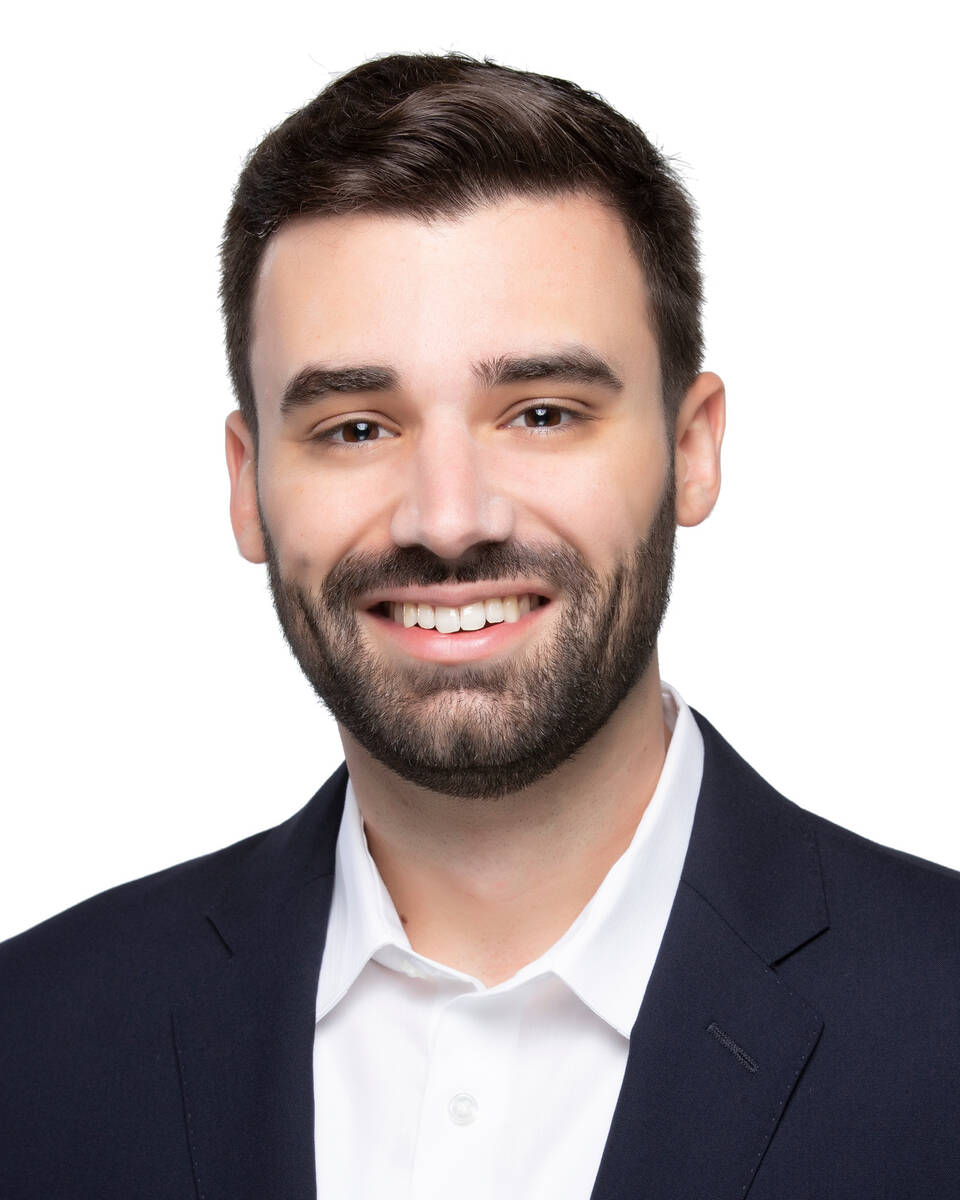 Sales in Las Vegas master-planned communities took a bigger hit than the nation as a whole in 2022 amid rising mortgage rates but the valley managed to have three ranked in the top 25 and five in the top 50.
■ Summerlin continued its national dominance of being a top 10 master plan, according to national consulting firms RCLCO and John Burns in releasing their annual lists. Both had Summerlin with 782 sales in 2022, a decline of 52 percent over the 1,619 in 2021. RCLCO had Summerlin ranked No. 9 in the nation while John Burns had it seventh.
The Villages retirement community in Florida maintained its No. 1 rank with 3,923 sales, only a 2 percent year-over-year decline.
■ Cadence in east Henderson was the second-highest seller in the valley with 571 sales in 2022, a 34 percent decline from 864 in 2021. Both consulting firms had Cadence ranked No. 19. It was No. 7 in 2021.
■ Inspirada was the third-best seller in the valley with 517 sales in 2022, a 32 percent decline from 761 in 2021. RCLCO has it ranked No. 22 while John Burns has it listed as No. 23. Inspirada was No. 11 in 2021.
■ Skye Canyon in northwest Las Vegas recorded 413 sales in 2022, a 37 percent decline from 655 in 2021. Both firms had it ranked No. 35 in the nation. It was 22nd in 2021.
The biggest drop year over year occurred at Valley Vista in North Las Vegas, which was No. 8 in 2021, according to RCLCO and out of its top 50 in 2022. John Burns has Valley Vista at No. 48 in the nation.
Both firms use different metrics for counting the Valley Vista sales. RCLCO has the master plan with 281, down 67 percent from 860 in 2021. John Burns has Valley Vista with 348 sales, down 66 percent from 1,025 in 2021. RCLCO only considers D.R. Horton sales as part of the master plan, while John Burns combines D.R. Horton with those of Lennar, which acquired land from D.R. Horton.
D.R. Horton has previously said sales declined in 2022 because it had a strong 2021 and sold through a lot of its products.
RCLCO Vice President Karl Pischke said there were 2,564 sales of the top five Las Vegas master plans, a decline of 46 percent from 4,759 in 2021. In contrast, sales of the top 50 master plans declined 20 percent year over year, he said.
"I don't think it would be fair to say Las Vegas took a bigger hit comparatively when we look at other individual master plans and performance of other projects, nationally," Pischke said. "But it was certainly a strong hit across the board with all five master plans."
Pischke said the biggest reason for the sales decline is rising interest rates starting with 4 percent in February and especially when they surpassed 5 percent in May. When they surpassed 7 percent in October it caused the most significant drop in sales. They were just above 3 percent in late 2021, he said.
The Western United States was hit the hardest of any region, likely due to existing affordability issues in a lot of markets where homes were at an unattainable price point Pischke said. Adding higher rates to that made it difficult to record significant sales, he said.
"That has been the biggest problem everywhere and especially in Las Vegas in reducing buyer traffic and ultimately sales," Pischke said. "We also heard from master-plan developers that there are still delays in build times due to continued supply-chain issues. It is better than it was in late 2020 and early 2021, but it's still an issue. We have heard from some developers that until these build times come down and interest rates come down, it is unlikely that we're going to see a significant uptick in sales activity. As best as we can read the tea leaves, it's likely we're expecting to see some softness in the market through the balance of 2023 until mortgage rates come down and the Federal Reserve feels like it has inflation under control."
Pischke said the best they could hope for is that by the end of 2023 and early 2024 interest rates will fall to sub-6 percent. Then, the pace of sales will start to resemble more of 2019 levels, he said.
Despite the drop, Summerlin remains a top 10 master-plan community, and people shouldn't get caught up in what is a national phenomenon, Pischke said. It's been a mainstay since it entered the list in the mid-1990s and has had about 26 years in the top 25, a top 10 appearance from 1994 to 2007 and a top 10 appearance every year since 2015, he said.
"Just because it has fallen a bit in 2022, I think we will see Summerlin remain a powerhouse within the top-selling master-plan reports in years to come, particularly as interest rates come back down to more normal levels, " Pischke said. "I think we're continuing to see strong performances by Cadence, Inspirada and Skye Canyon, so I expect those communities to stay as strong competitors in our survey for years to come, as well."
As 2023 gets underway, Pischke said they continue to see builders buy down interest rates to boost sales. There is a weariness of where the economy is heading and hesitancy to maintain inventory on their balance sheets, he said.
"What we are hearing is that builders are continuing to want to be in master-planned community environments and wanting to be in A-plus locations," Pischke said. "Because of that, we don't necessarily see builders backing away from their positions in these master-planned communities and decreasing their holdings. They will continue to push sales and in certain cases that might mean concessions on prices, interest rate buy-downs and I'm not sure we will see that significantly let up in the near term."
Ken Perlman, a principal with John Burns Consulting, said Las Vegas has always been a market where high-quality master-planned communities have found success even as the market as a whole has fewer sales. It couldn't overcome the national dynamics, he said.
"The market has become more challenging over the last year as we saw interest rates rise at historic rates and affordability issues at markets across the country and Las Vegas was no exception. Affordability was challenged in ways it never had been before," Perlman said. "A large part of that drop-off is what you are seeing nationally. Some 75 percent of master plans saw year-over-year drops. Part of that is related to affordability. With where home prices have gone and interest rates are, people are having to allocate much more of their income to housing than they ever had to before. And buying a new home is challenging anywhere."
Builders are working to create more attainable-priced housing and that has resulted in price drops and extended use of incentives through mortgage rate buy-downs. Developers are looking to build smaller homes to reduce prices, Perlman said.
Perlman said Las Vegas is well-positioned going forward. It has always been a land-constrained market and finding great developable pieces of land is always a challenge.
"If you look at Summerlin, not only is it one of the benchmarks for Las Vegas but one of the benchmarks for the country in terms of product and access to amenities, commercial spaces and the integration of place," Perlman said. "You got a market that is mid-size that has some of the best master-planned communities in the country, and that's a testament to how well the developers have done in creating those places over time. When you look at Summerlin, Cadence, Inspirada and Skye Canyon, these are master plans that have continued to show up on our lists year after year after year. These are communities that have sustained over time."
Kevin Orrock, president of the Las Vegas region for The Howard Hughes Corp., the developer of Summerlin, said Las Vegas isn't down significantly compared to any market across the country.
"It's a function of interest rates, and we can't control the economy," Orrock said. "We had historical low rates and the trend line on rates was quick to increase. We haven't seen rates jump that quickly. People either jump in or move to the sideline. People don't like uncertainty, and they are going to wait it out. If you buy a home now and when you close you don't know if you will have a 6 percent rate, 8 percent rate or 5 percent rate. If we can get rates to stabilize, even at these levels, that allows people to think through their buying options. I expect later in the year to see improvements both with the economy, inflation and, hopefully, interest rates."
Orrock pointed out that Las Vegas still has strong in-migration numbers and job growth and with a lack of land, the housing supply is constrained. Summerlin continues to add office space that makes the community a desirable location to live with a short commute to work.
Summerlin is opening seven new neighborhoods in 2023 in the west valley focusing on detached homes but Summerlin will have offerings of both attached and detached with a wide range of pricing from the low $400,000s to $2 million, Orrock said.
"We've got a lot in the pipeline," Orrock said. "We are looking at additional retail, other offices and multifamily. Summerlin has a lot of things going on. I still remain optimistic about the market. If you look at Las Vegas, it's an island unto itself. The resort industry is going gangbusters. The convention business is back and you have all of these events coming to town like Formula One (racing) and the Super Bowl. That is very positive for the near-term future of Las Vegas. We're doing what we've been doing for 33 years, but we keep on trucking. And I continue to be excited about the future. This economy has some issues but everything cycles through."
Cheryl Gowan, Cadence's vice president of marketing, said her company is looking forward to a strong 2023 even though interest rates remain a concern for some buyers. A lot of builders are offering incentives to make home ownership an attractive option. She said prices have already come down and doesn't see them coming down farther.
"The mortgage rates increasing has definitely given people pause to see how things shake out," Gowan said. "But builders are offering incentives so it's still a good time to purchase a home. It's still an attractive option. Some are helping with closing costs. Some are doing free upgrades and some are buying down interest rates."
Cadence has more builders coming on board in 2023. D.R. Horton, which has 1,200 lots, will begin sales in the first quarter and provide a new mix of homes and price points for buyers, Gowan said. They will have one-story and two-story homes and townhomes. Century Communities will sell single-story detached homes.
"There's new for people to look at and see what their situation may be," Gowan said.
Inspirada is getting a boost in 2023 and beyond with Station Casinos' plans to build a 600-room hotel in the master plan that would not only include a 80,000-square-foot casino but a movie theater, bowling alley and restaurants. Construction is expected to start a year from now.
Aaron Hirschi, the president of KB Home's Las Vegas division and master developer of Inspirada, said it's exciting how it's shaping up with housing development and the town center portion where there's two shopping centers open and new apartments. Toll Brothers has started construction on a new townhome community.
"It's becoming a more exciting place to live," Hirschi said. "The recent announcement of Station Casinos moving toward breaking ground is exciting and the future is encouraging. The development in west Henderson has exploded the last couple of years. There's a ton of jobs, places to shop and things to do. The casino is an exciting job center and amenity for entertainment and dining. We're getting positive feedback from our residents and people coming in looking to buy."
Hirschi said he's optimistic for 2023.
While high interest rates slowed sales in 2022, he said in the last few weeks they've seen a resurgence of interest from buyers and sales are taking off in the new year.