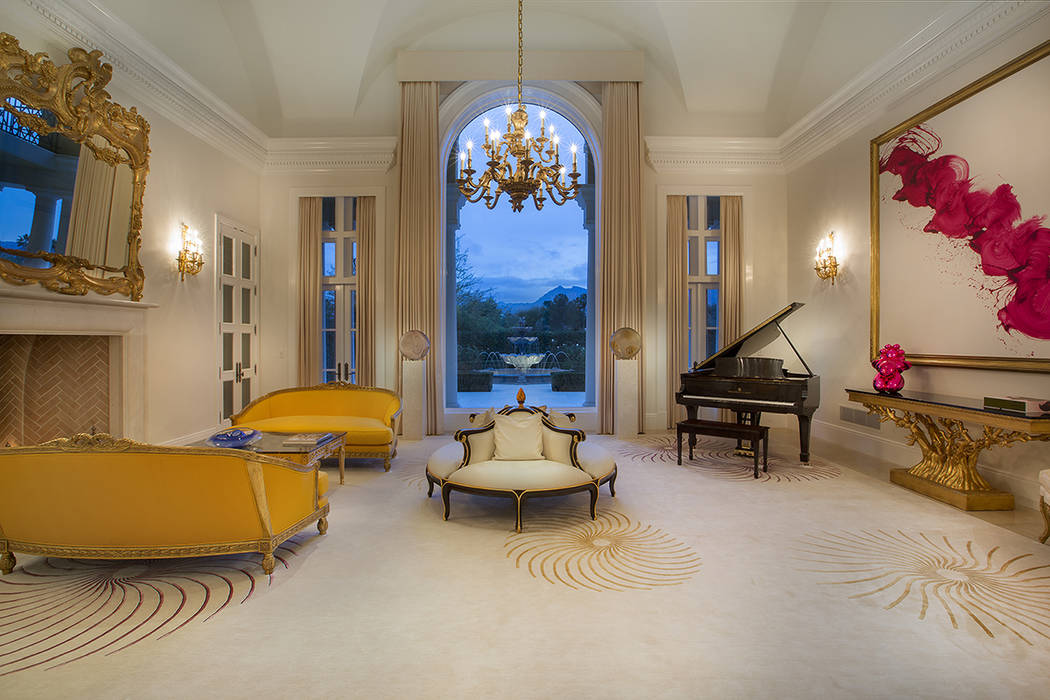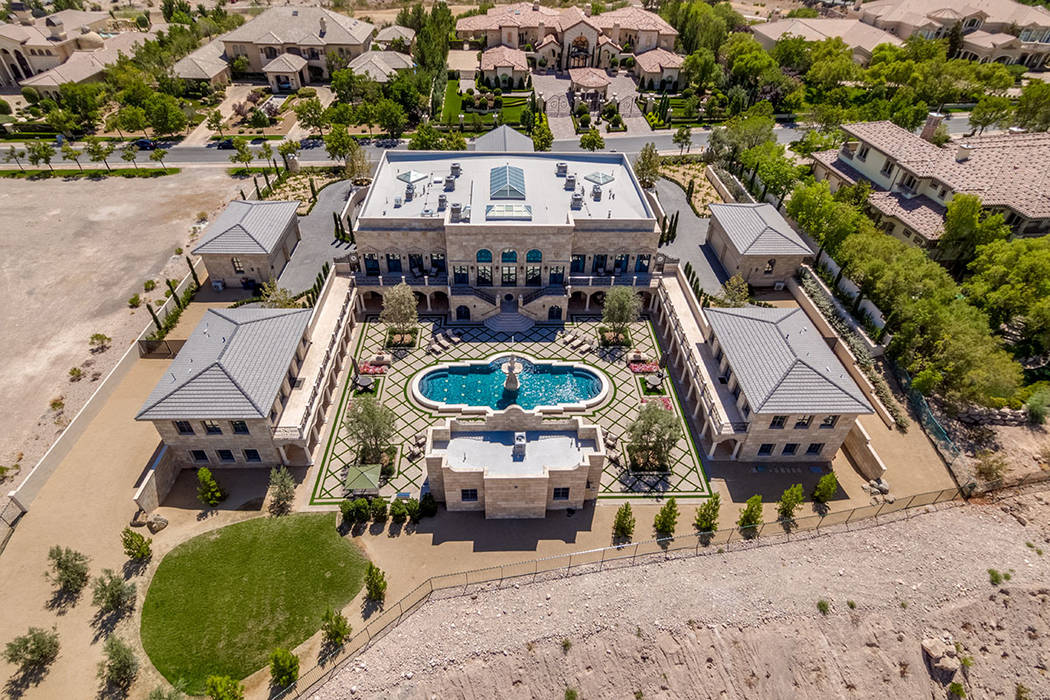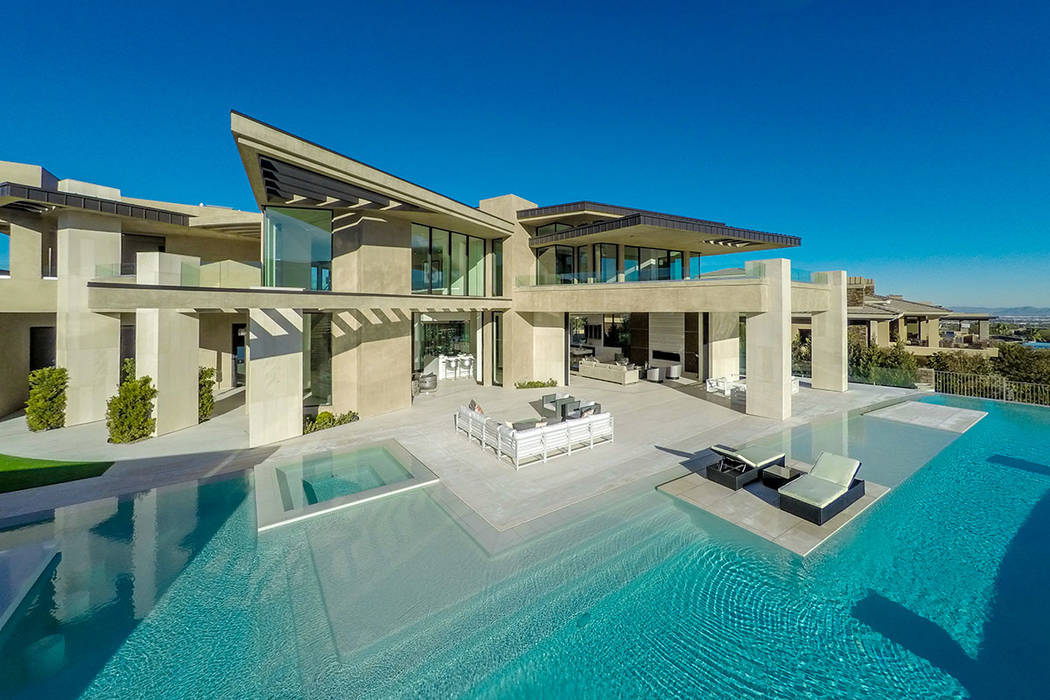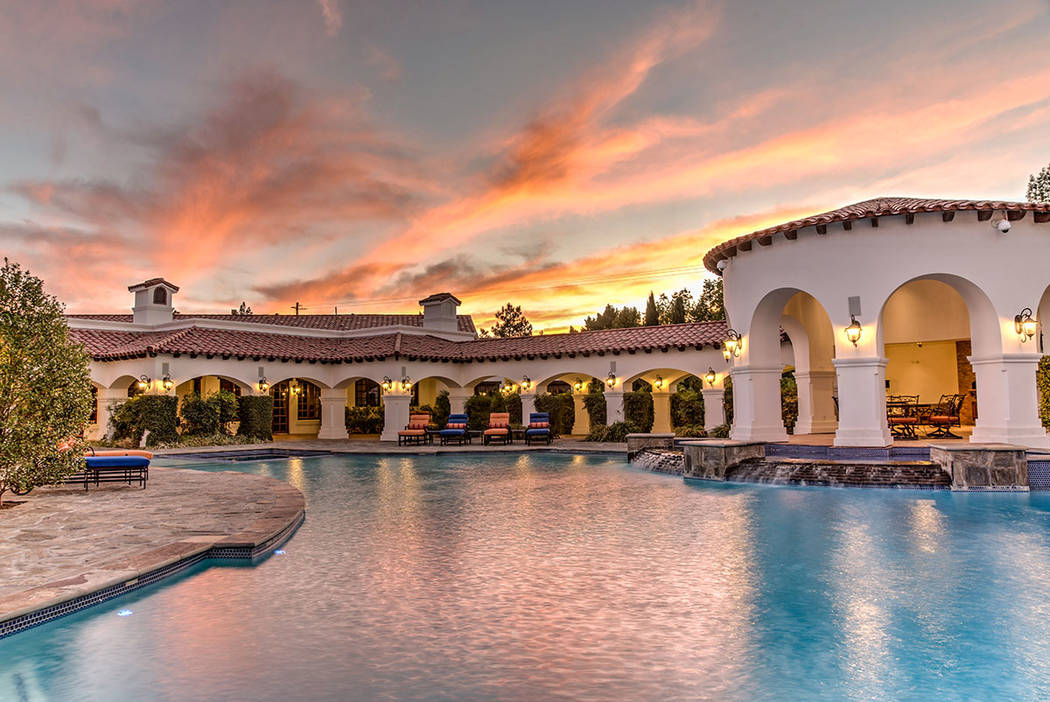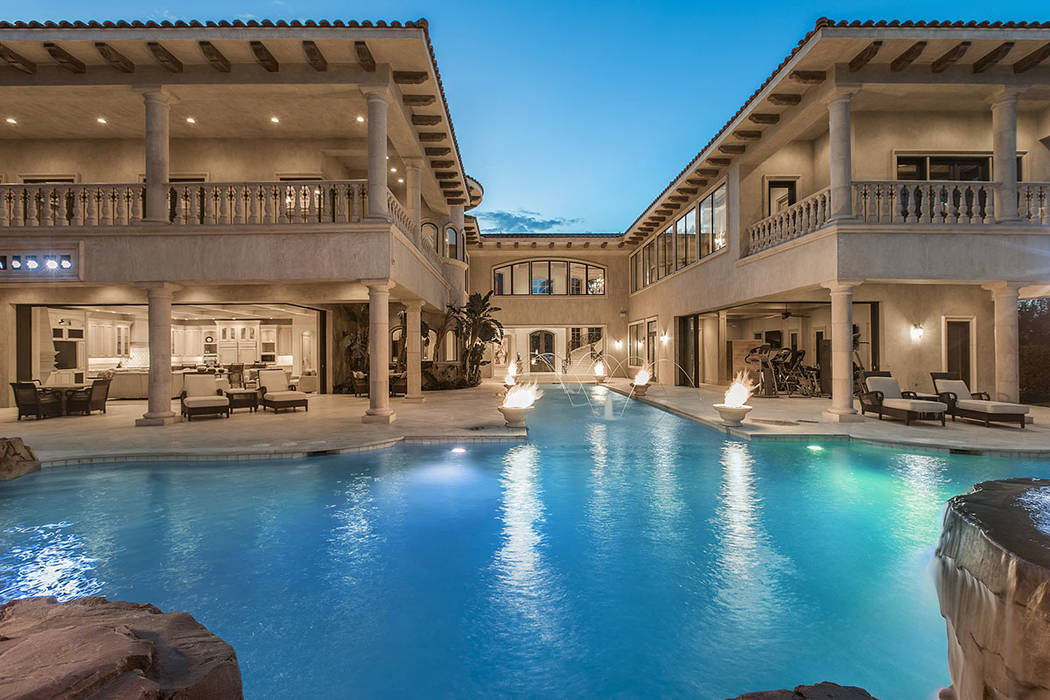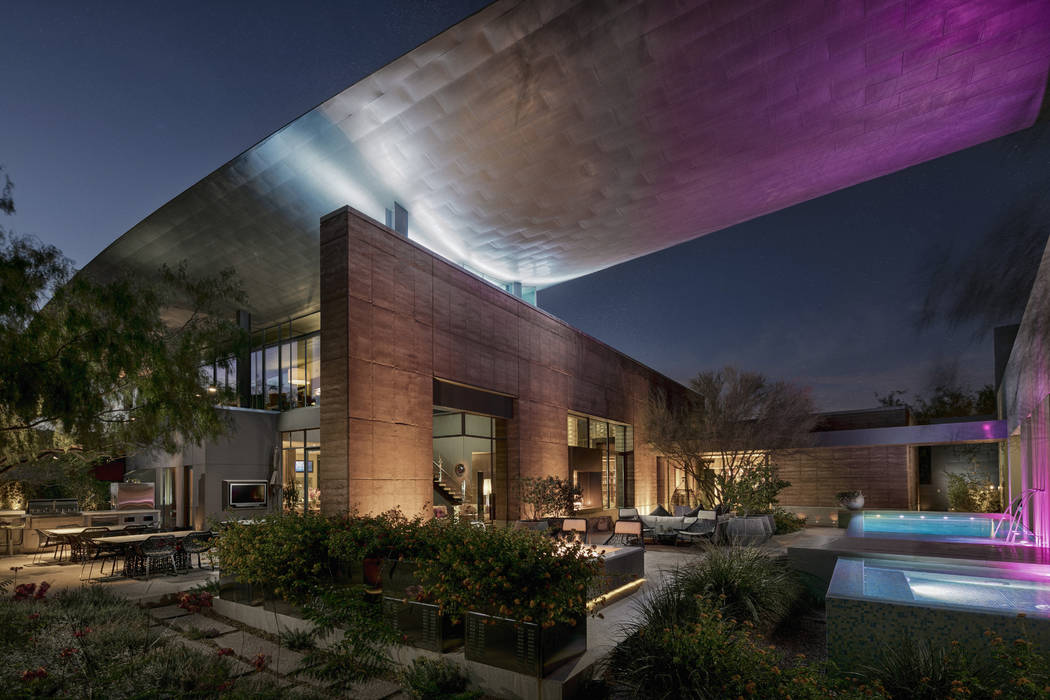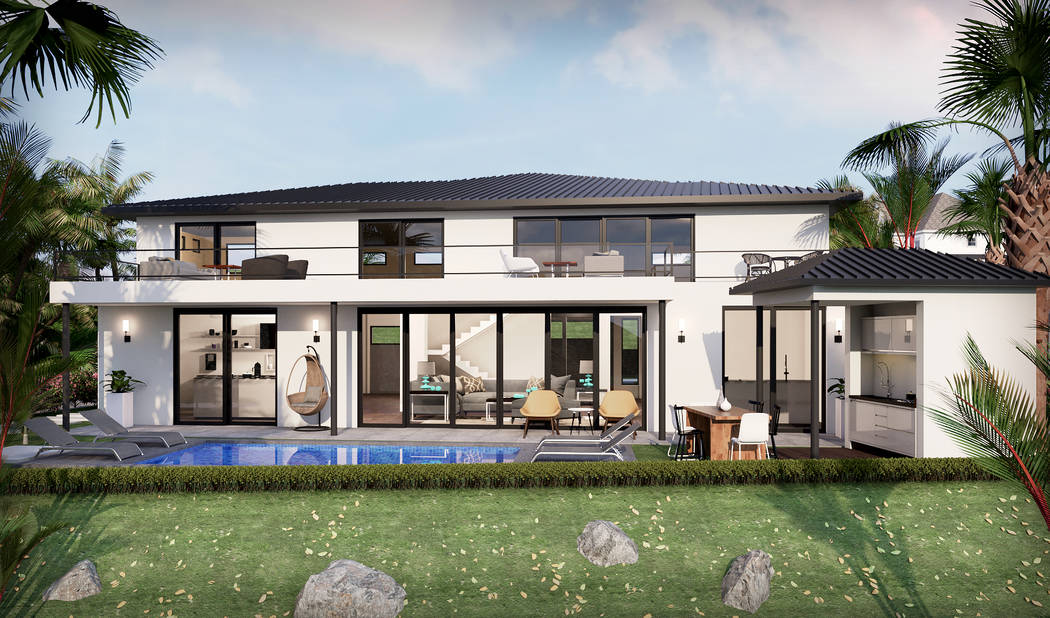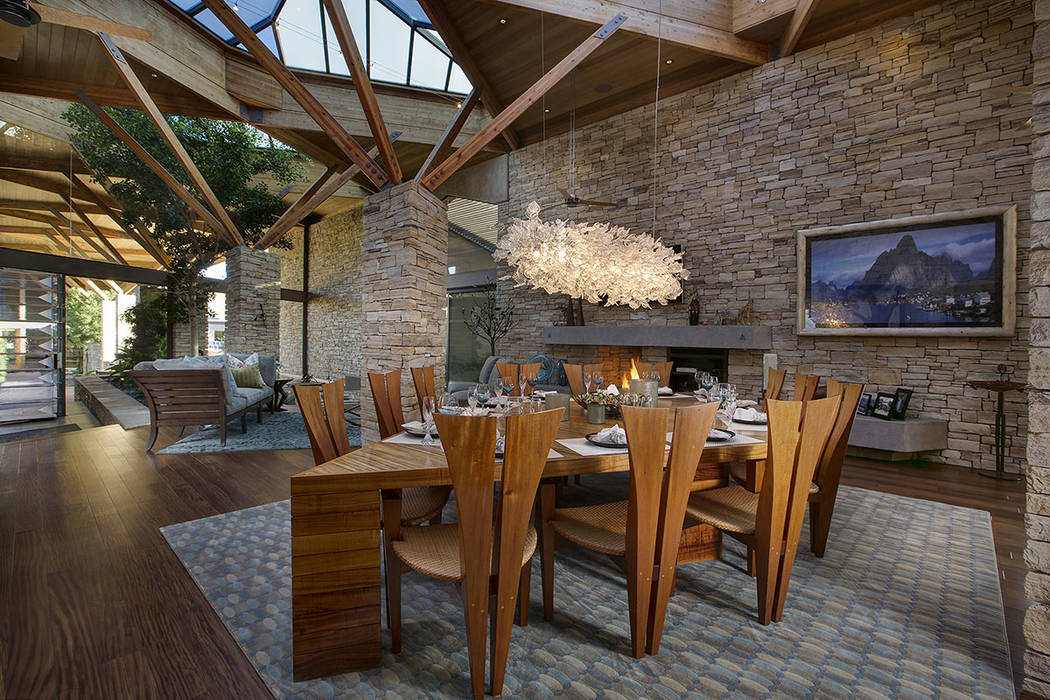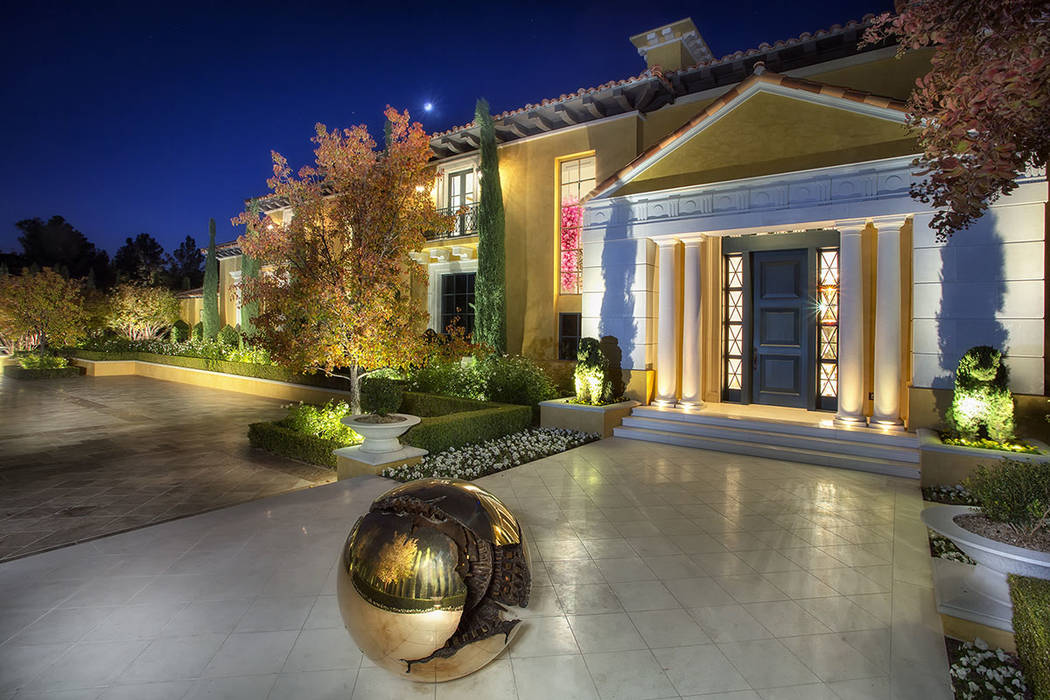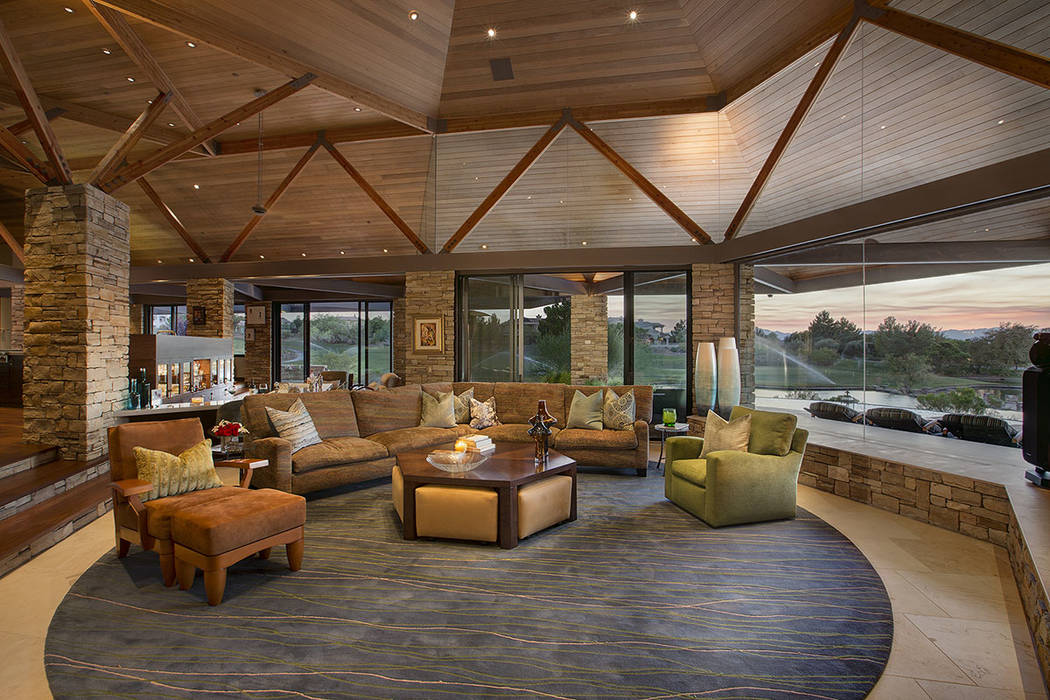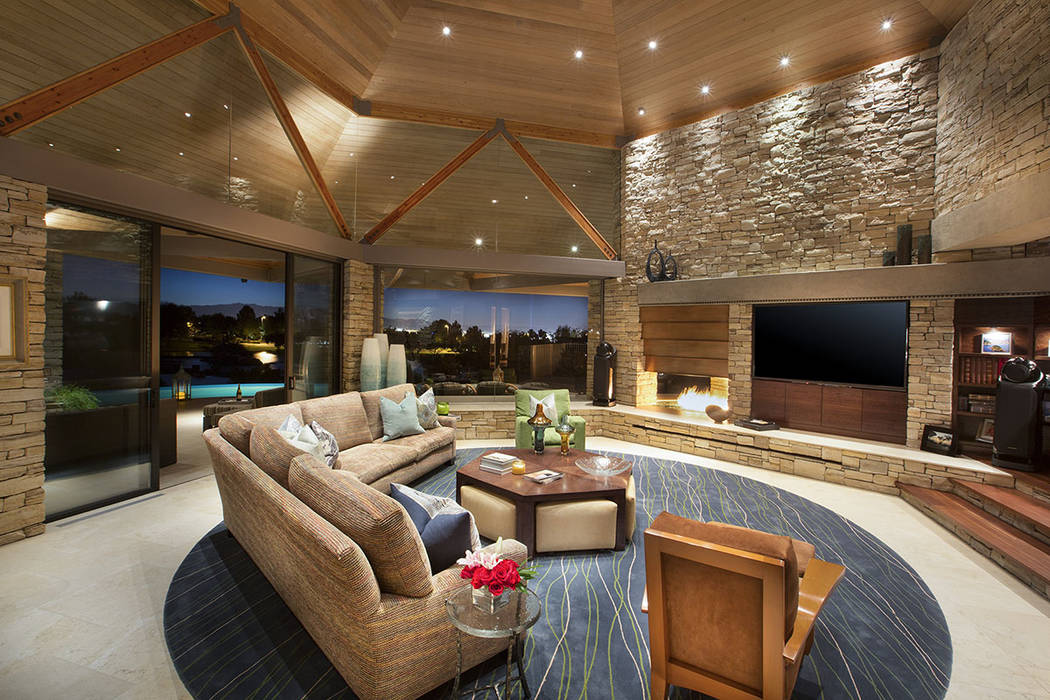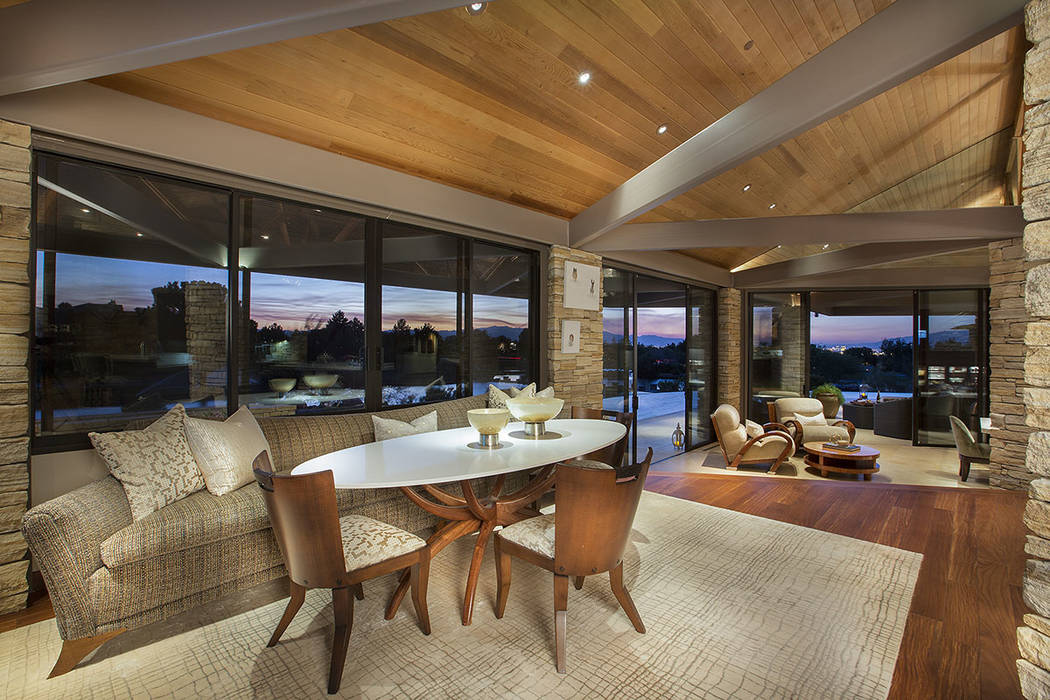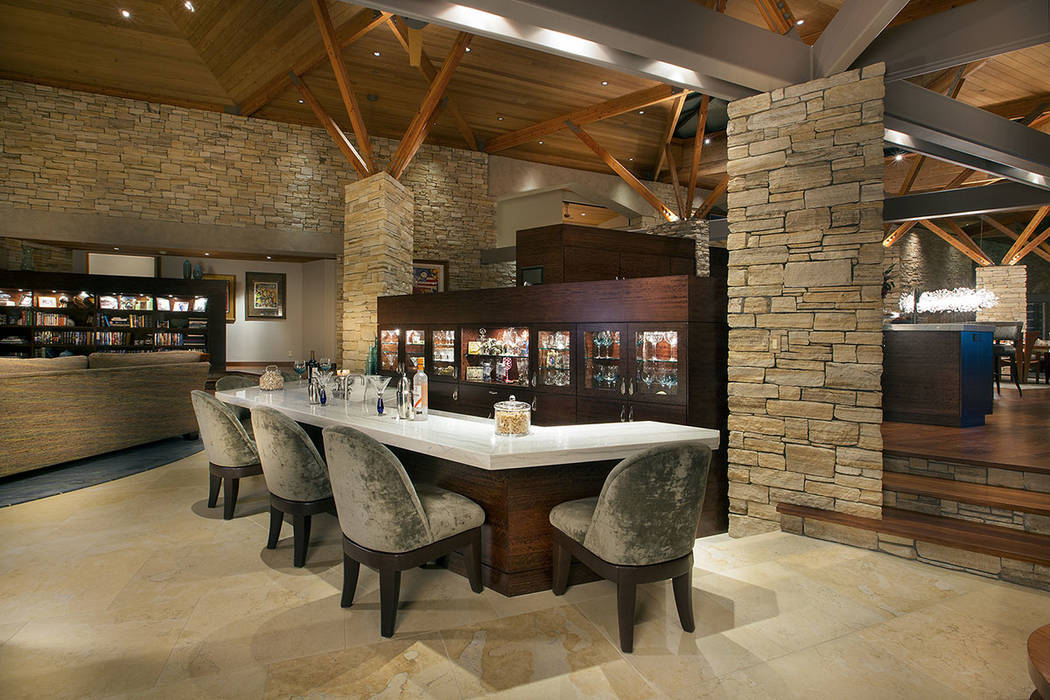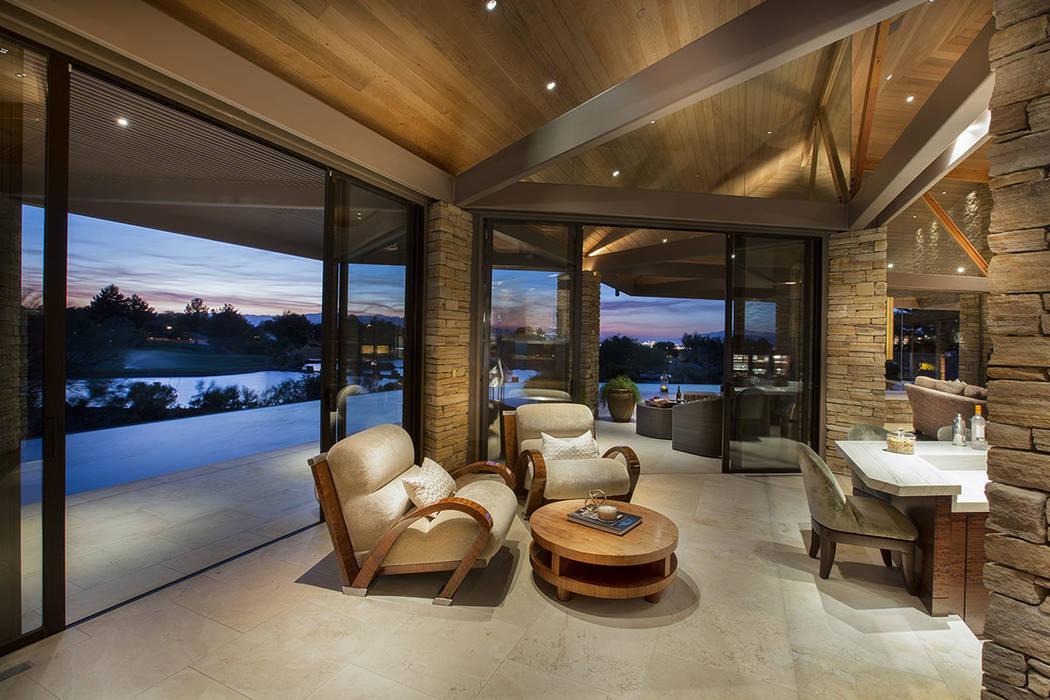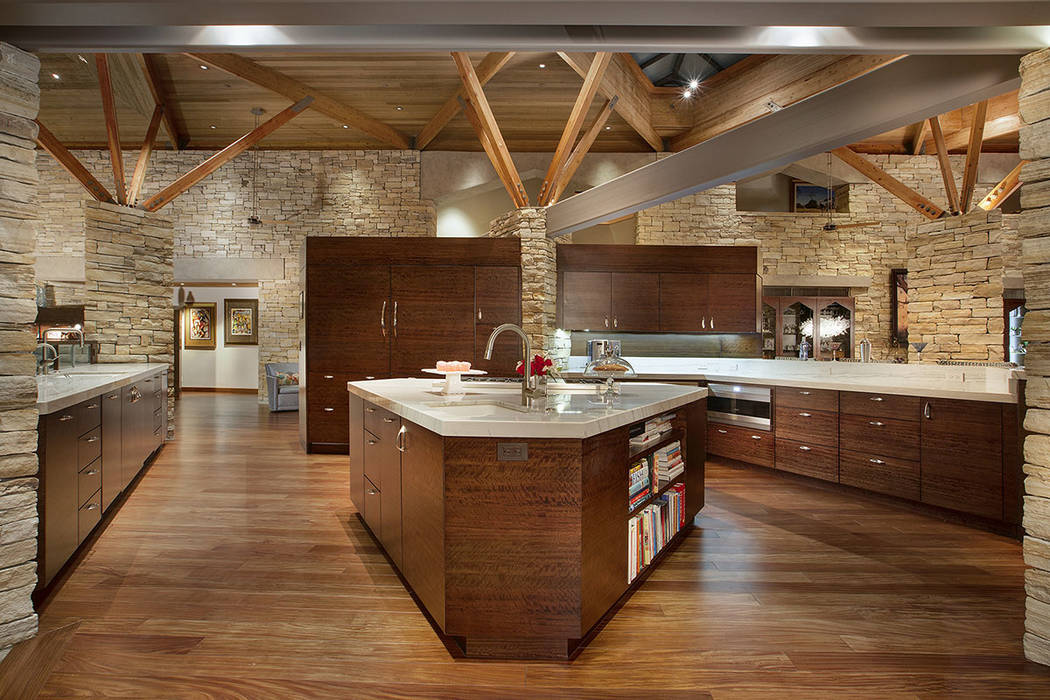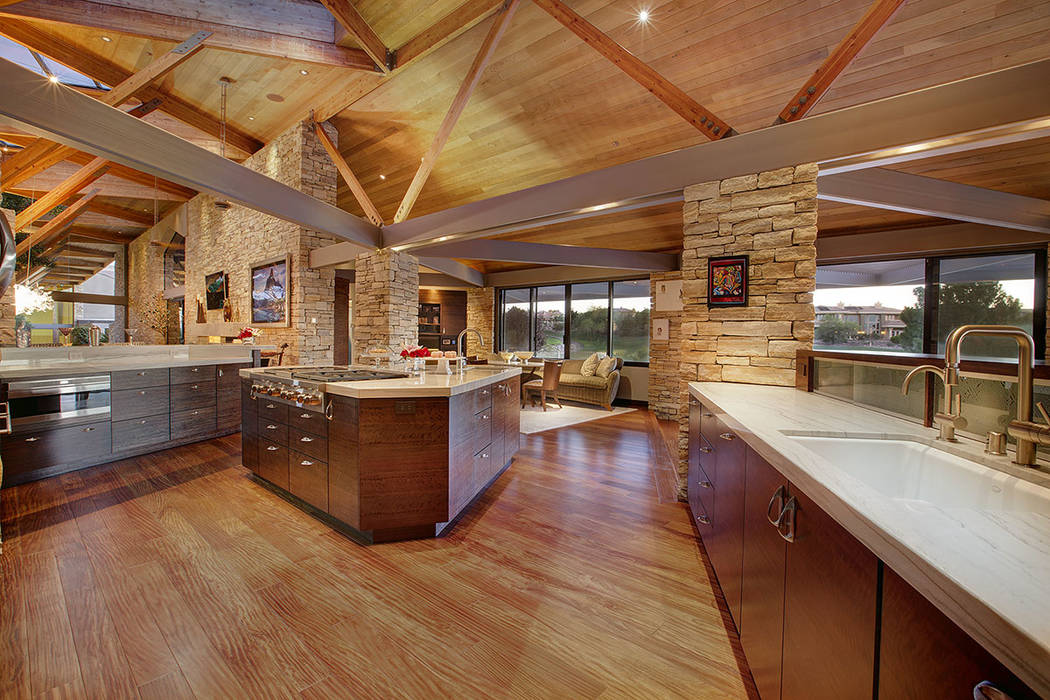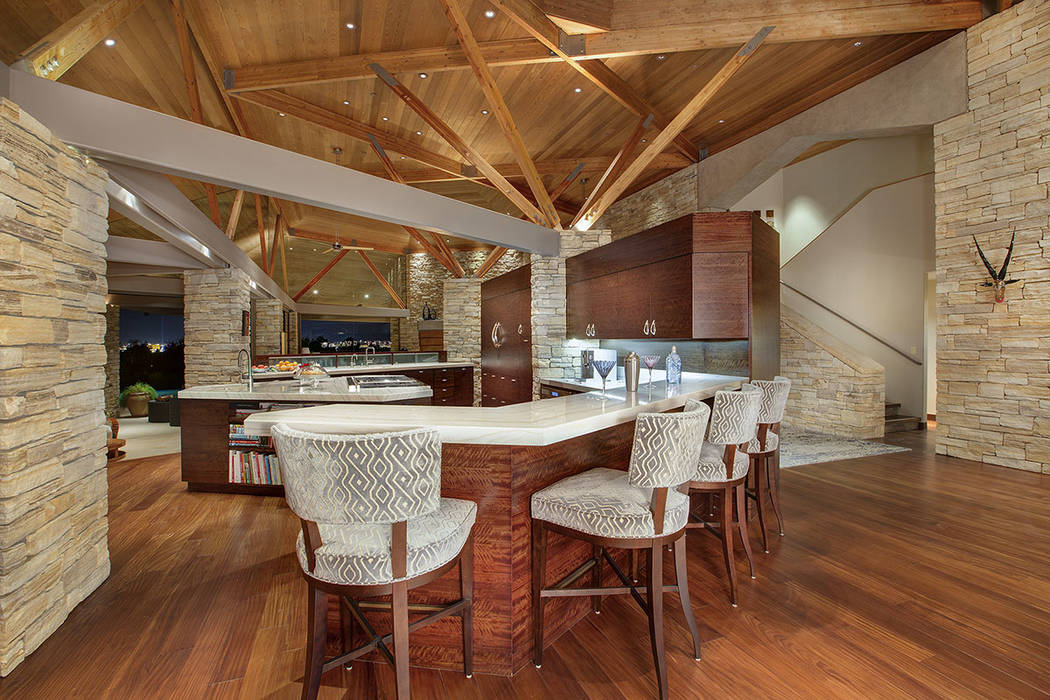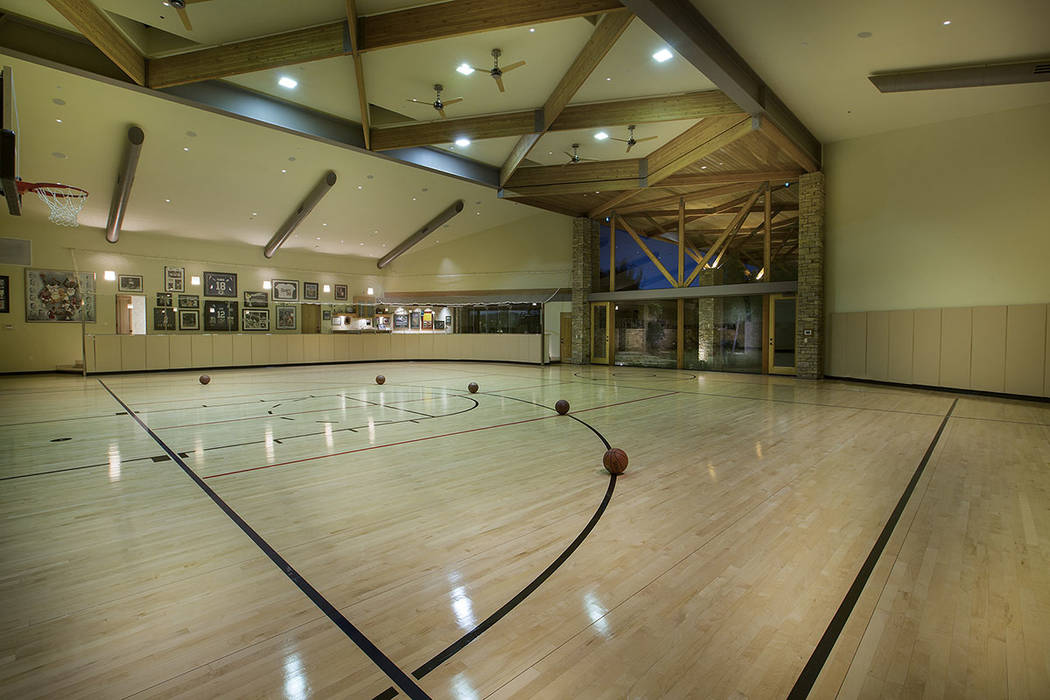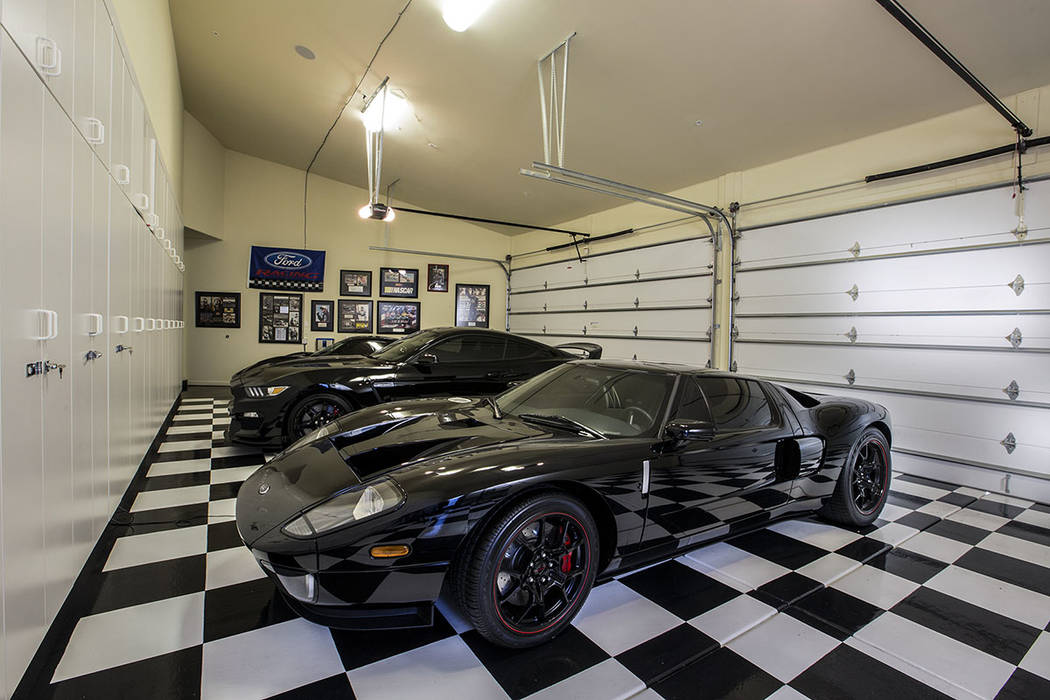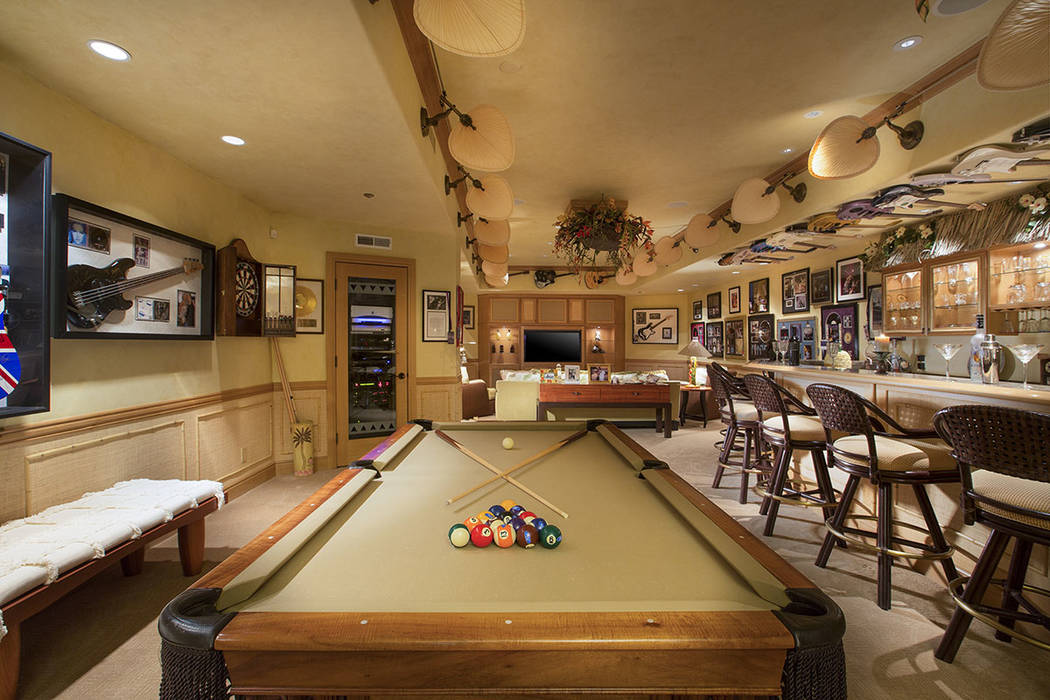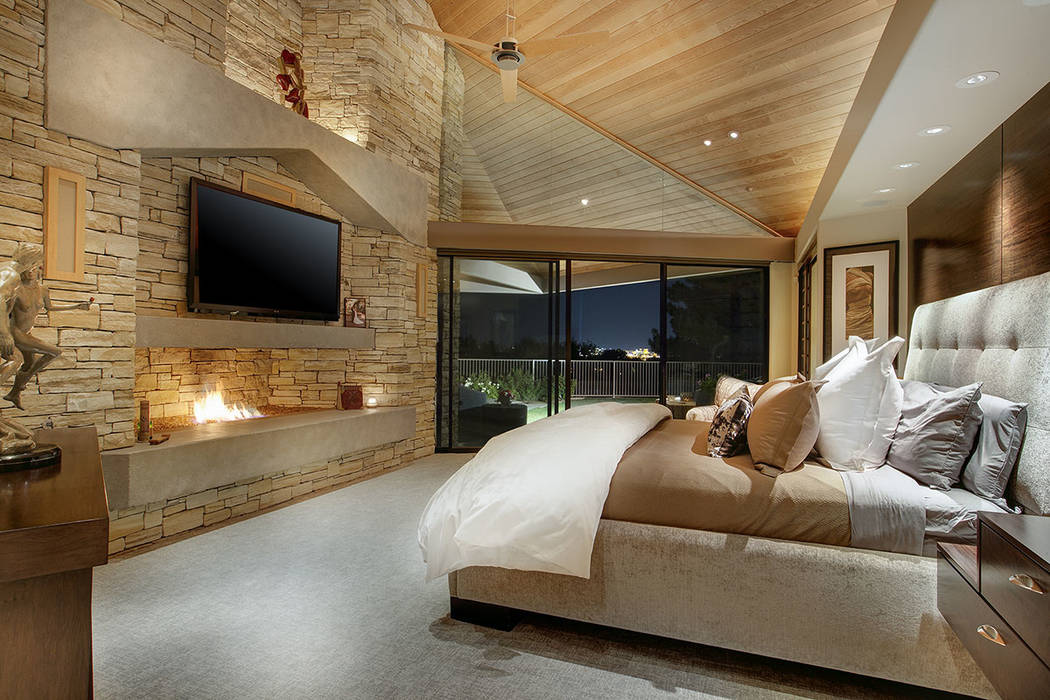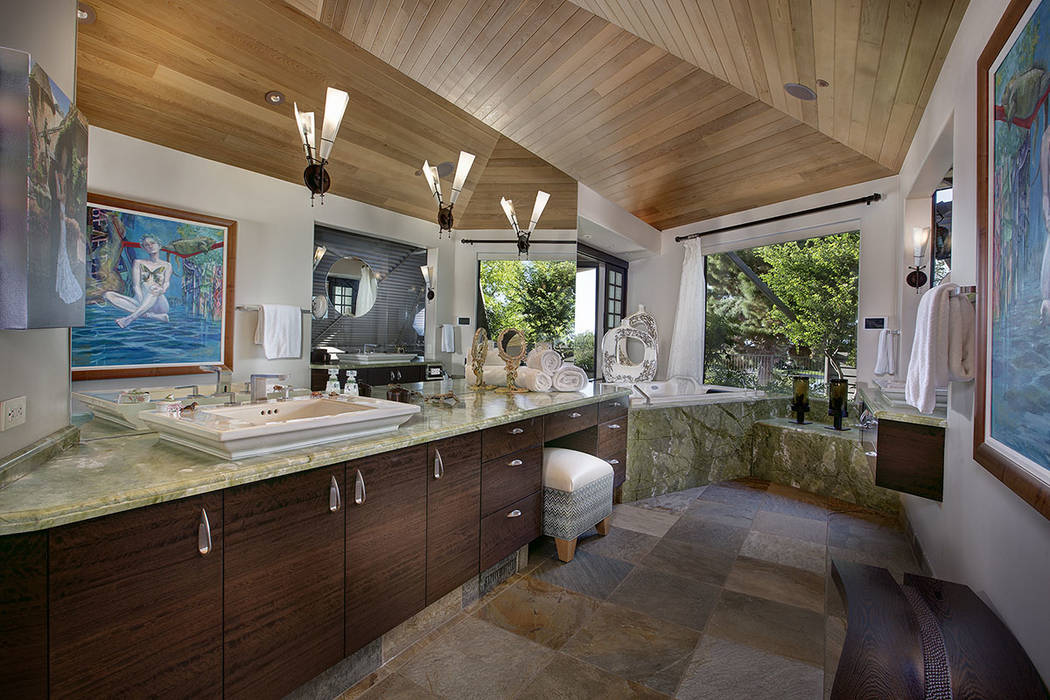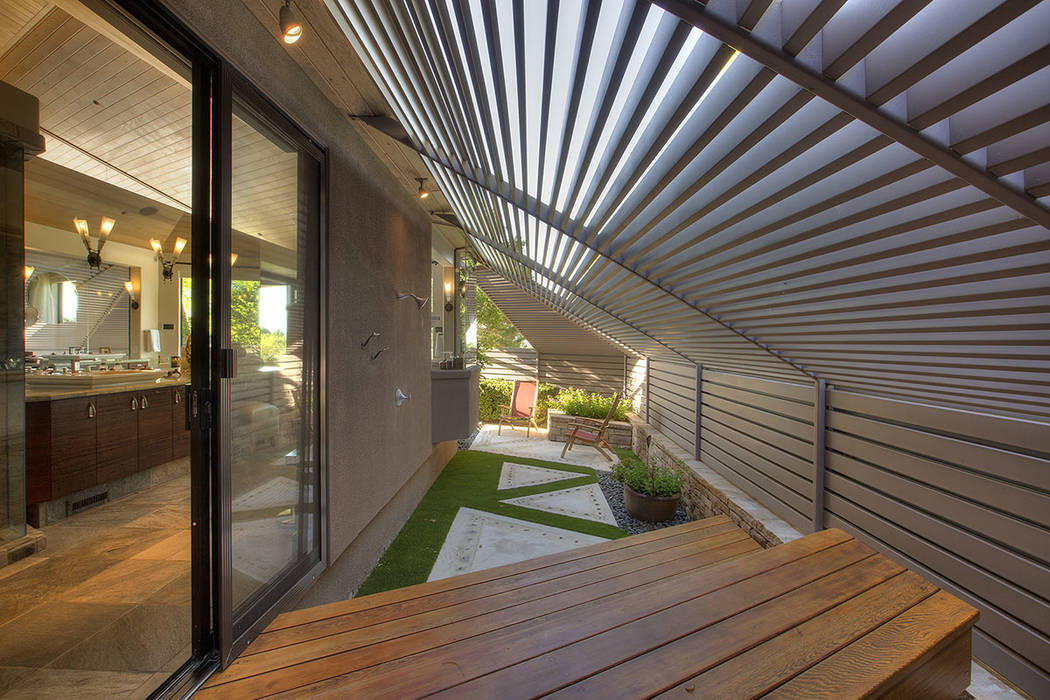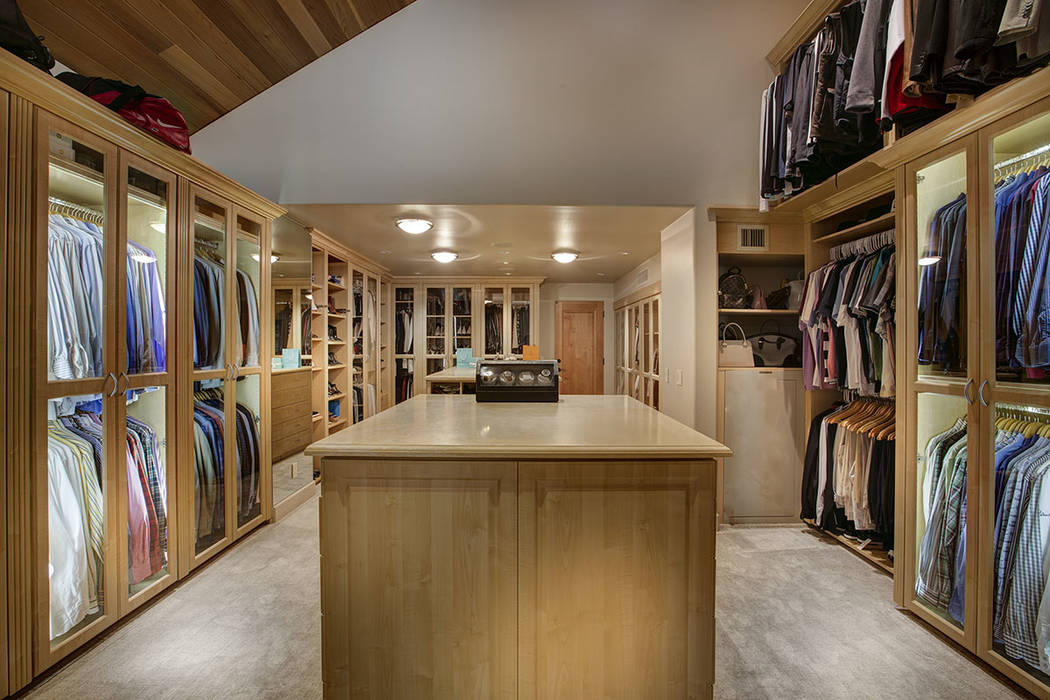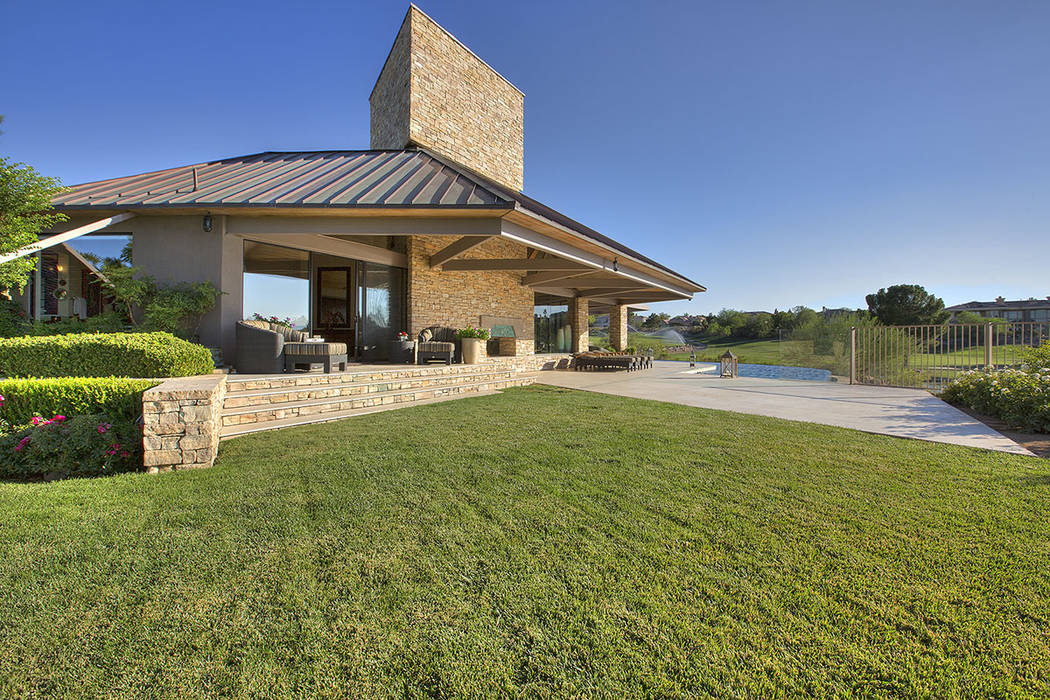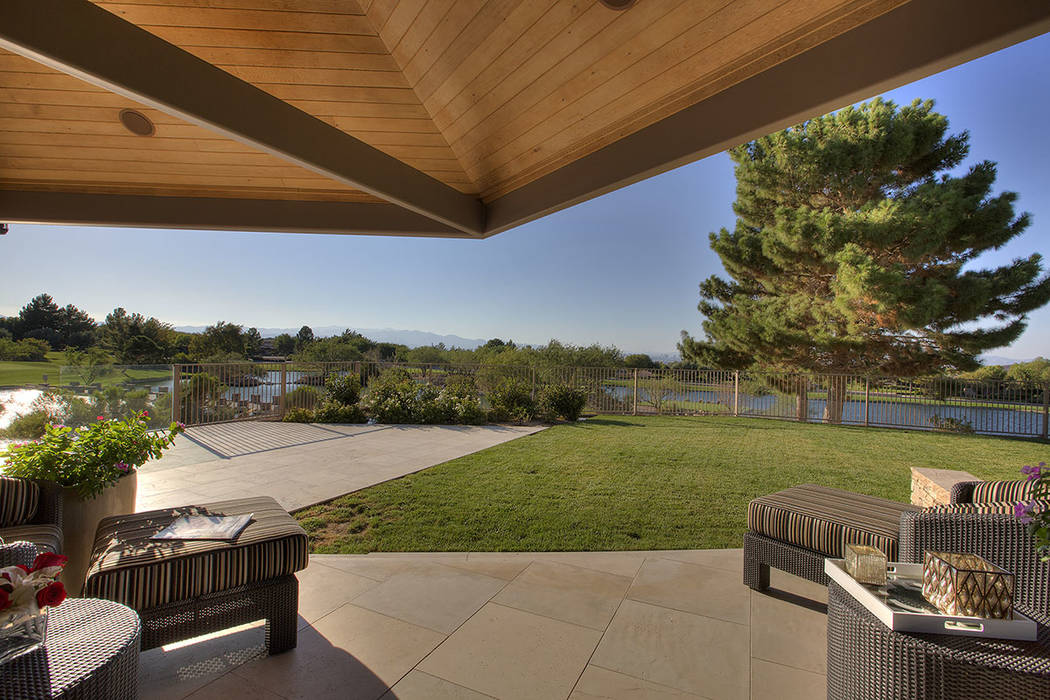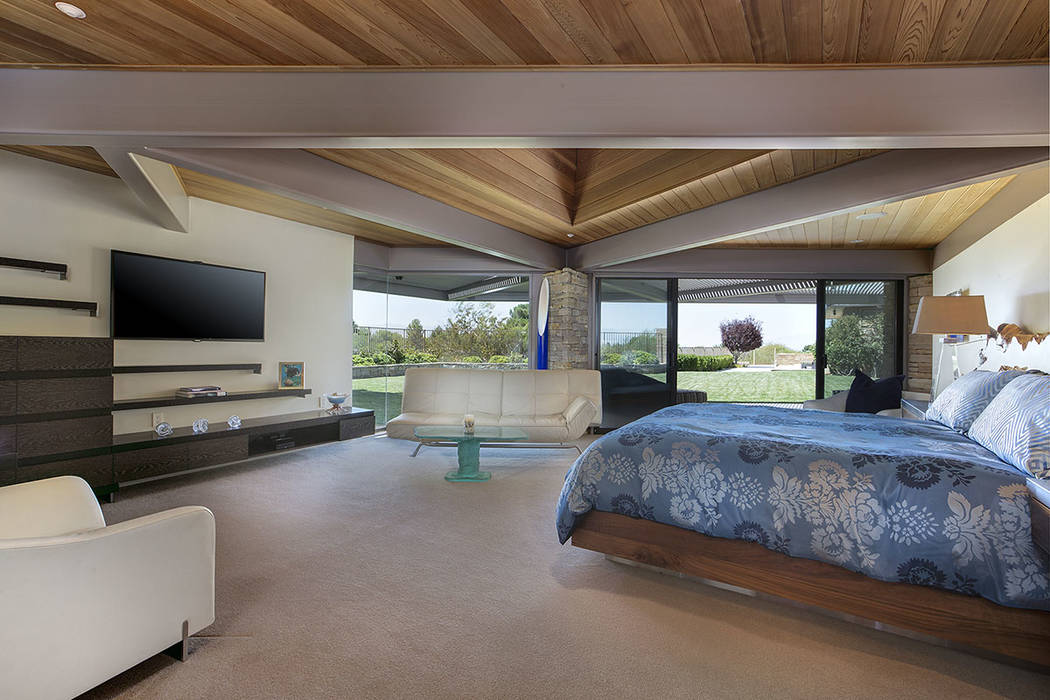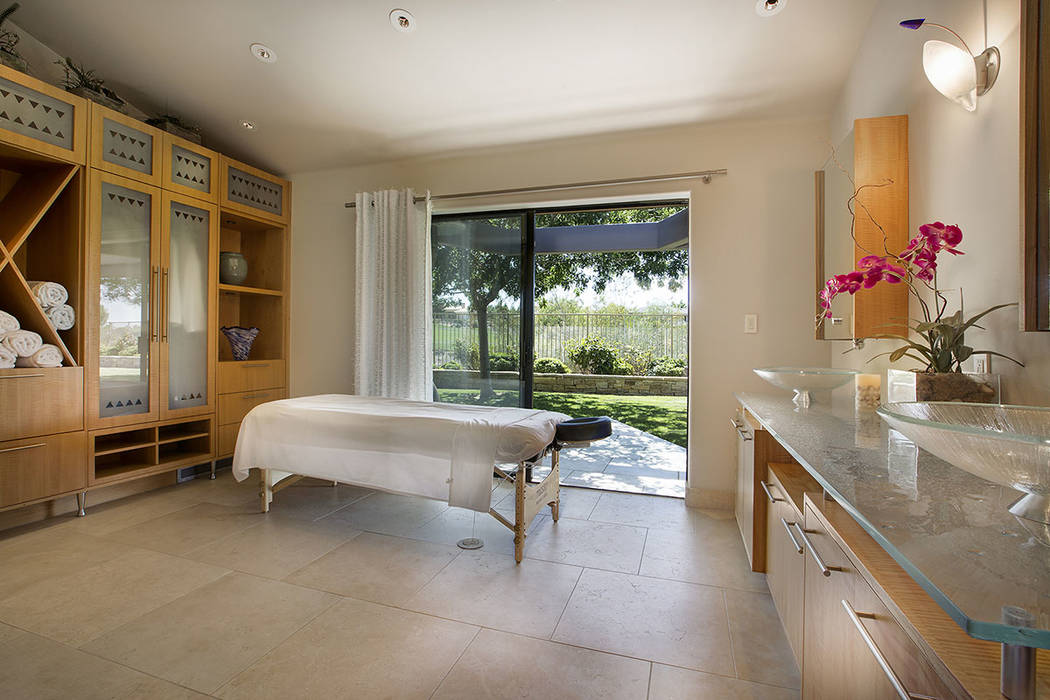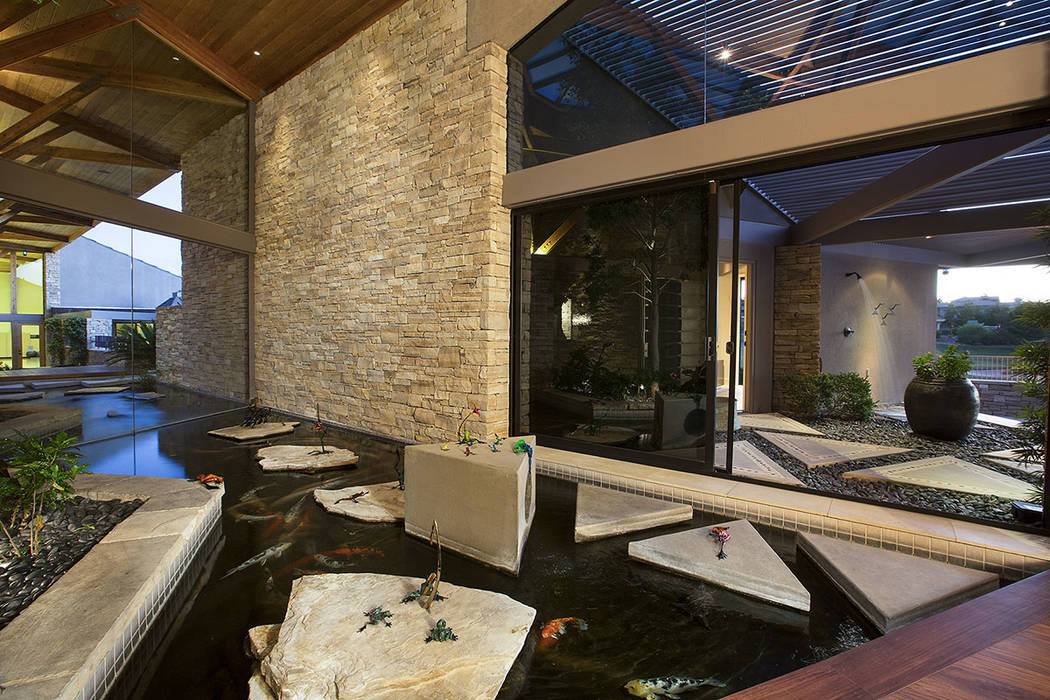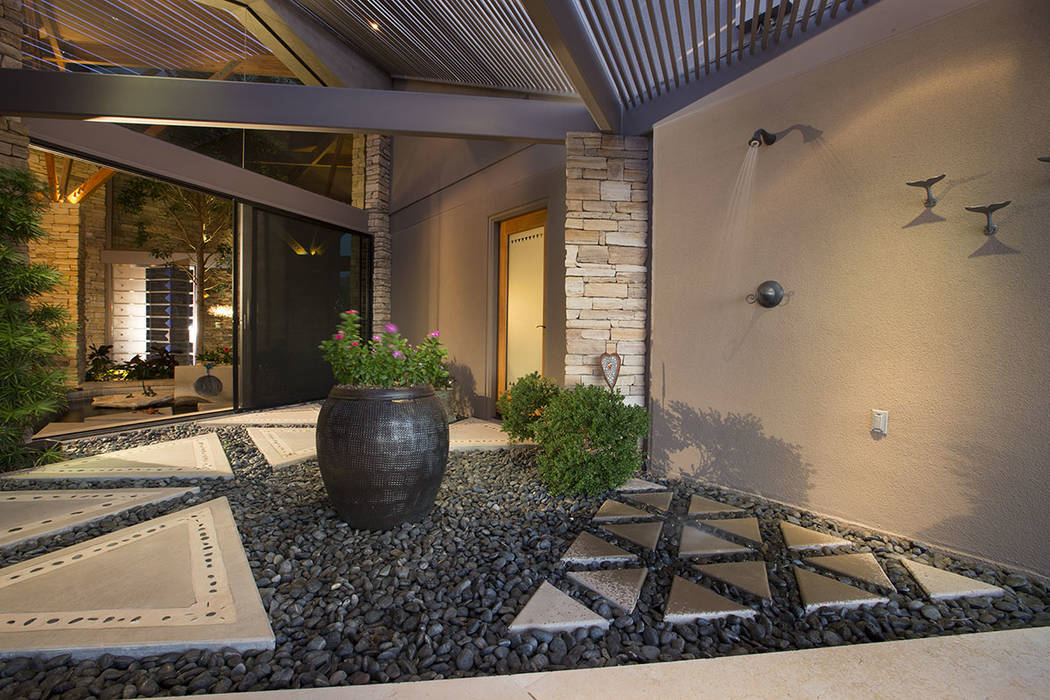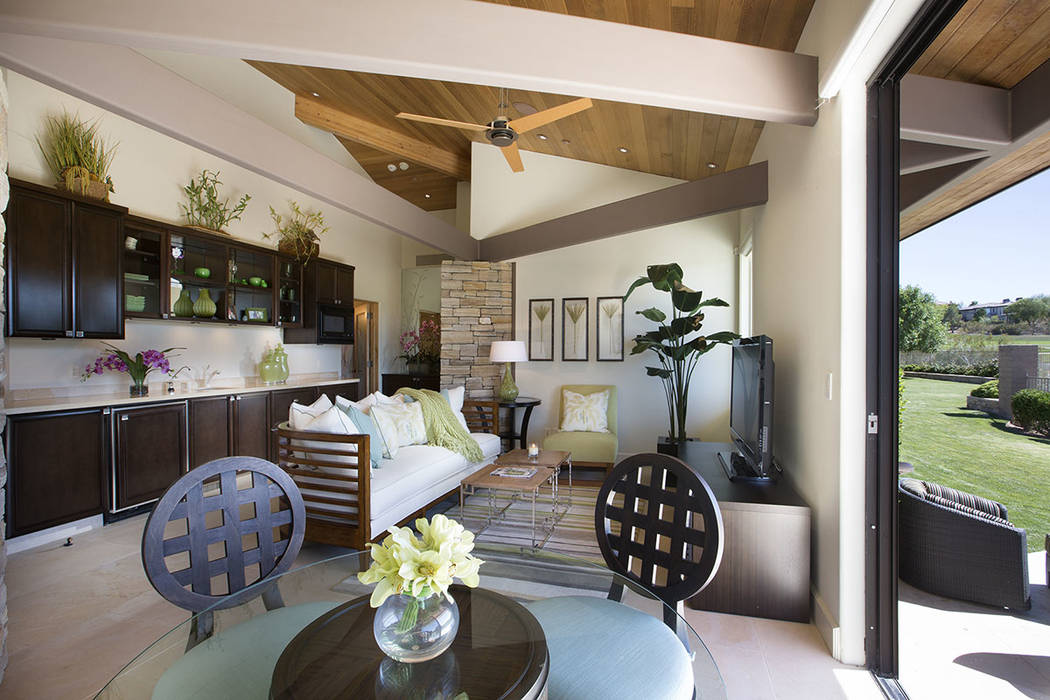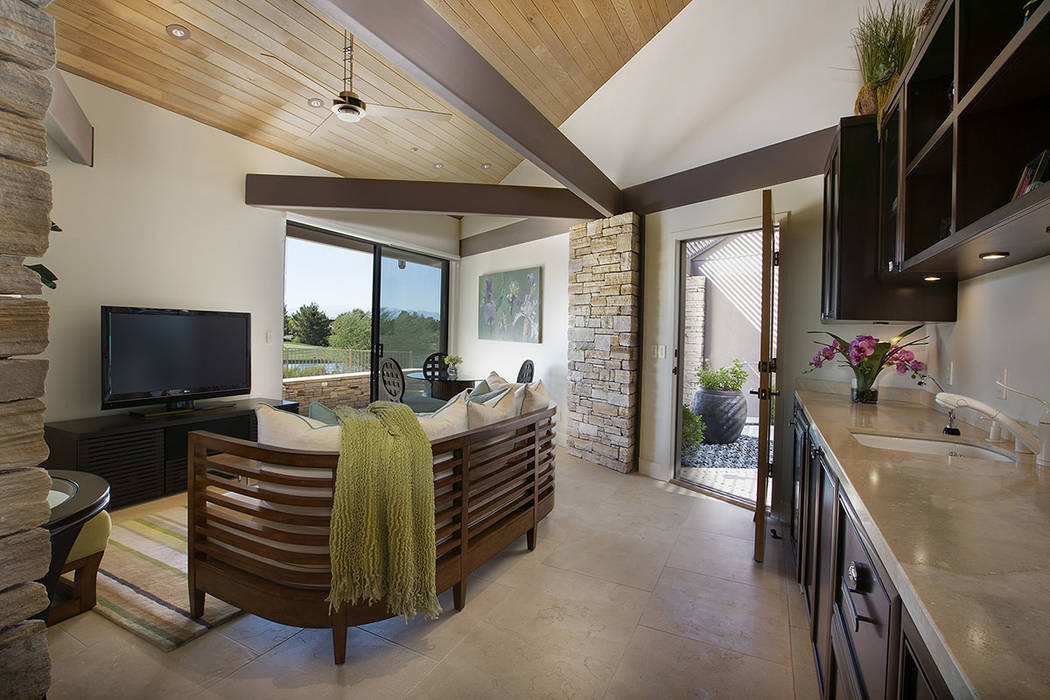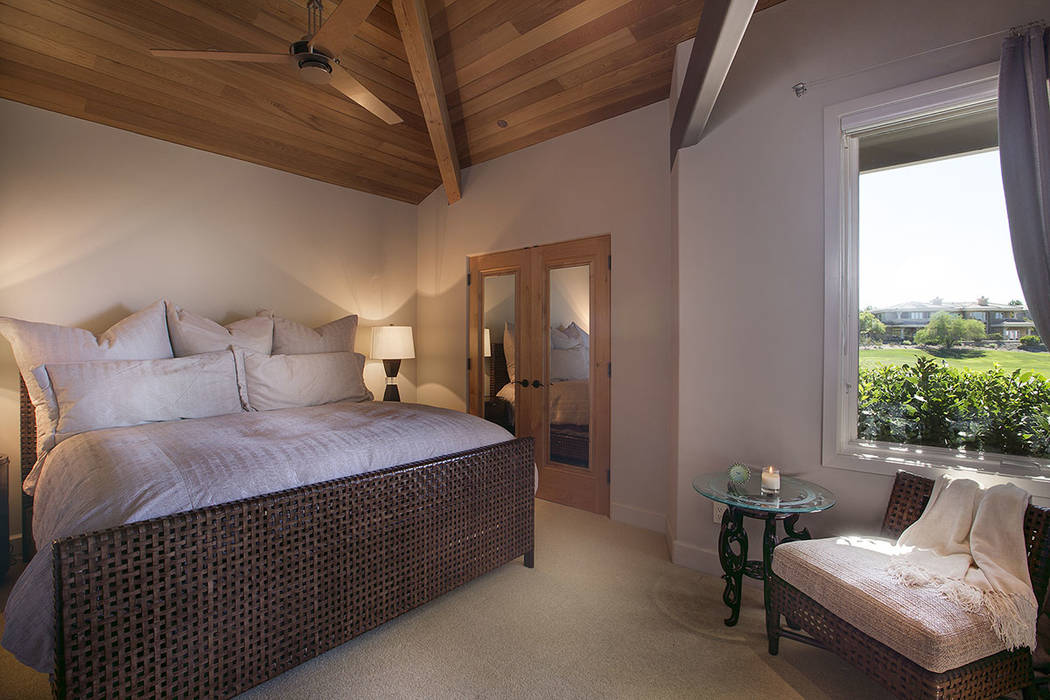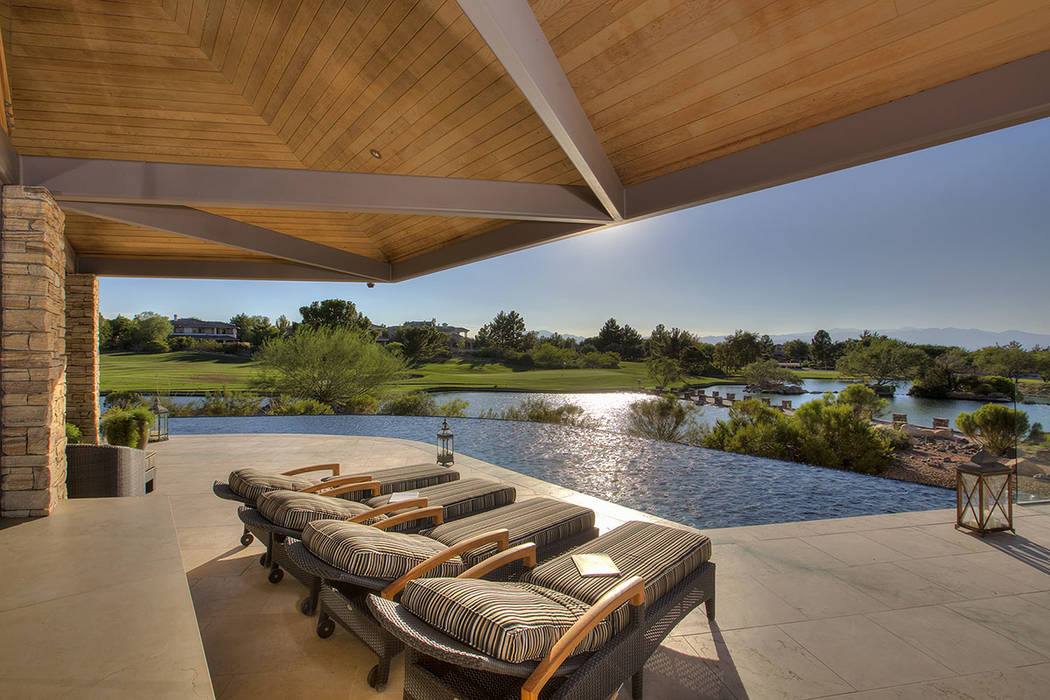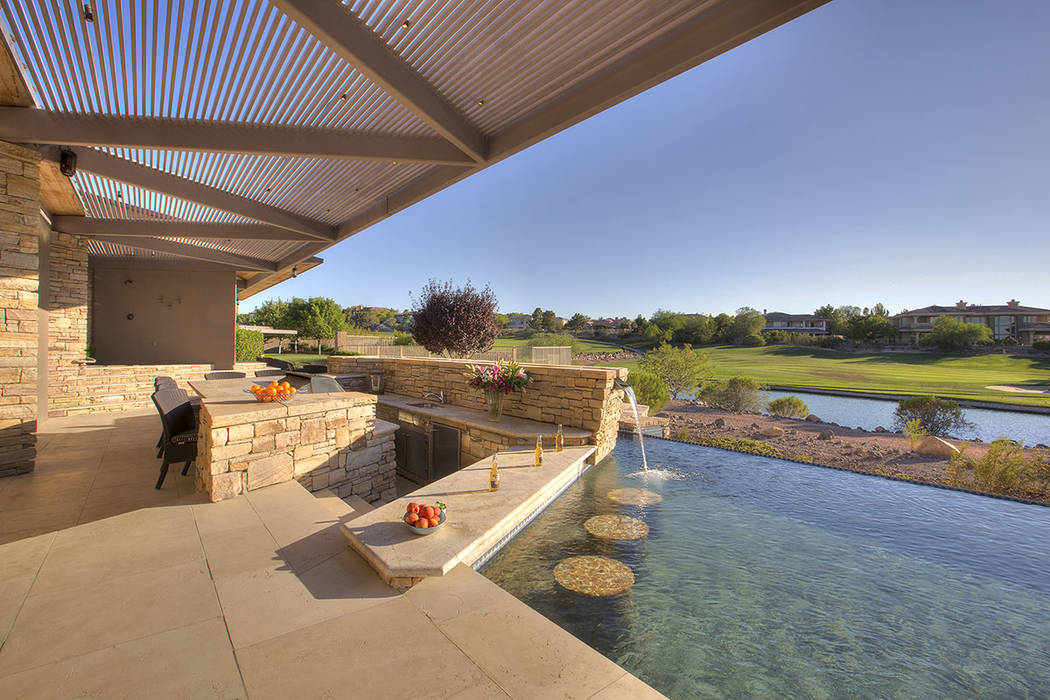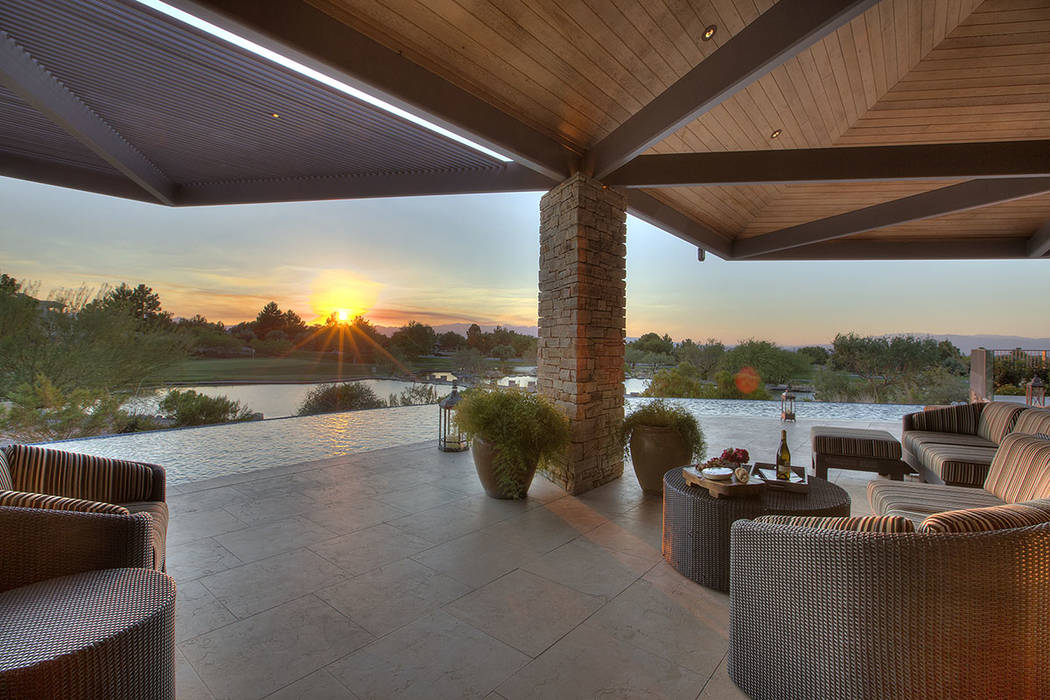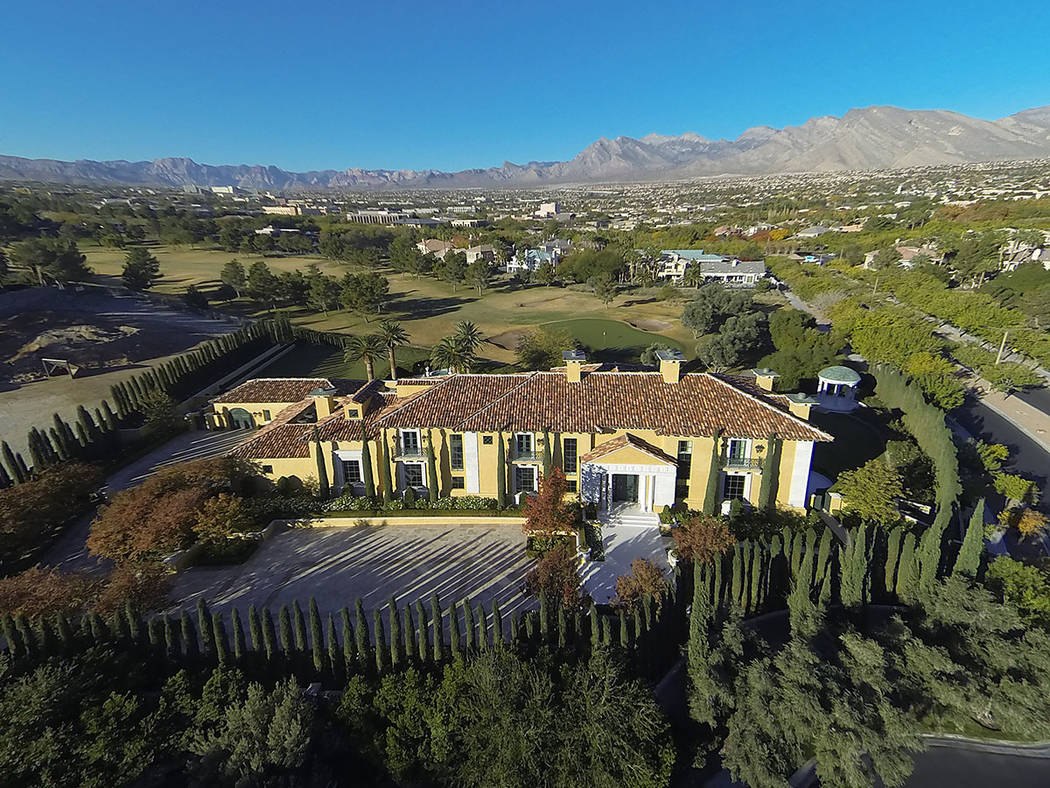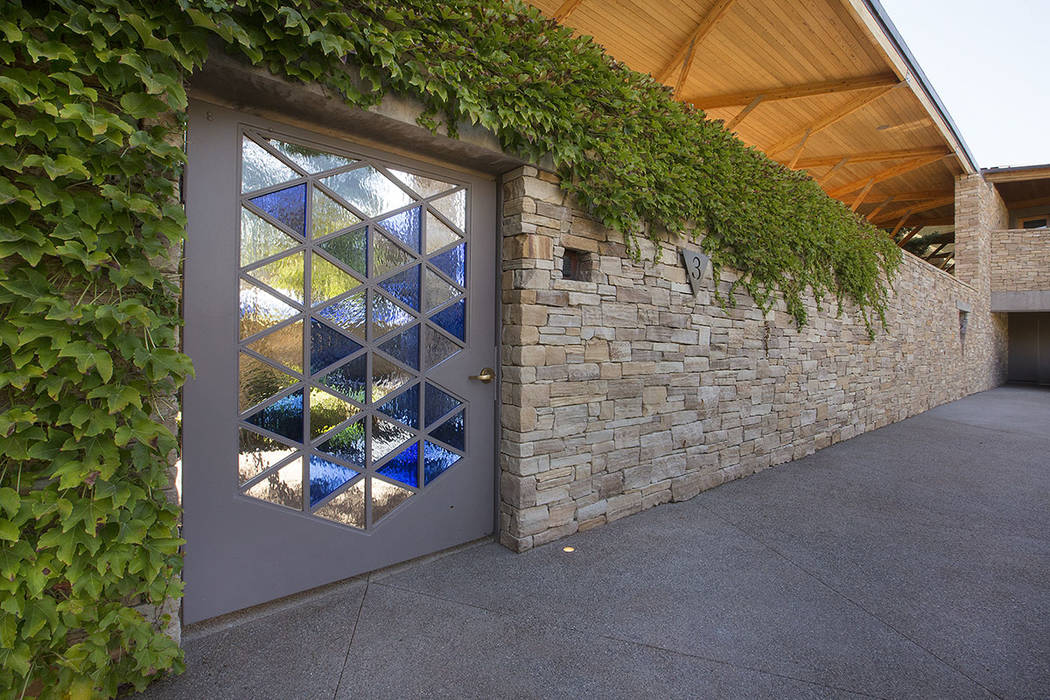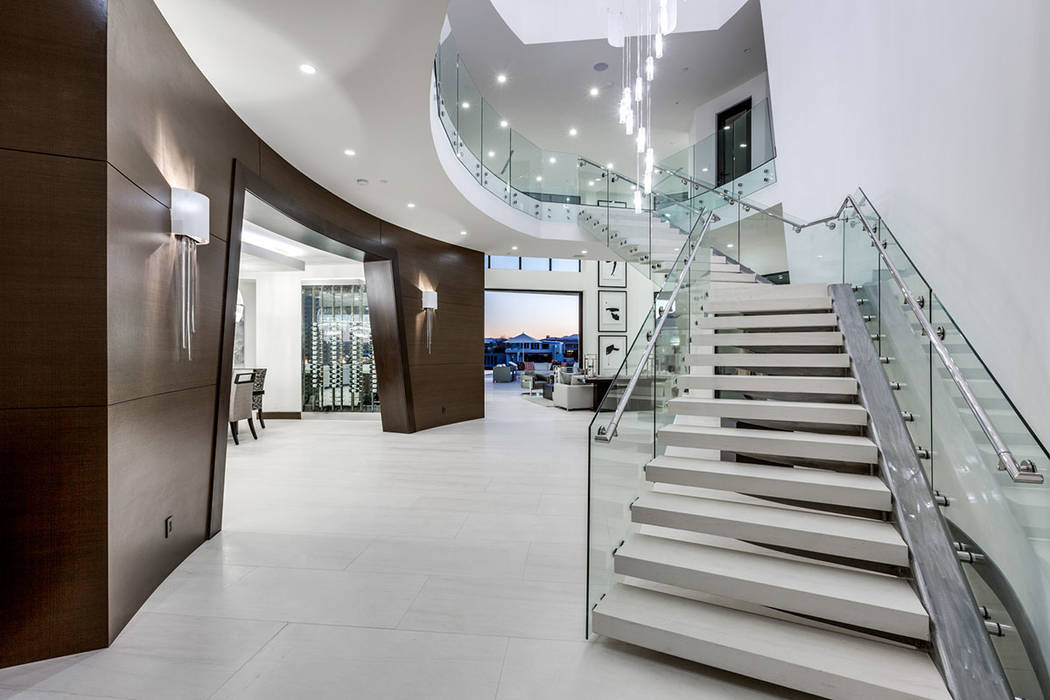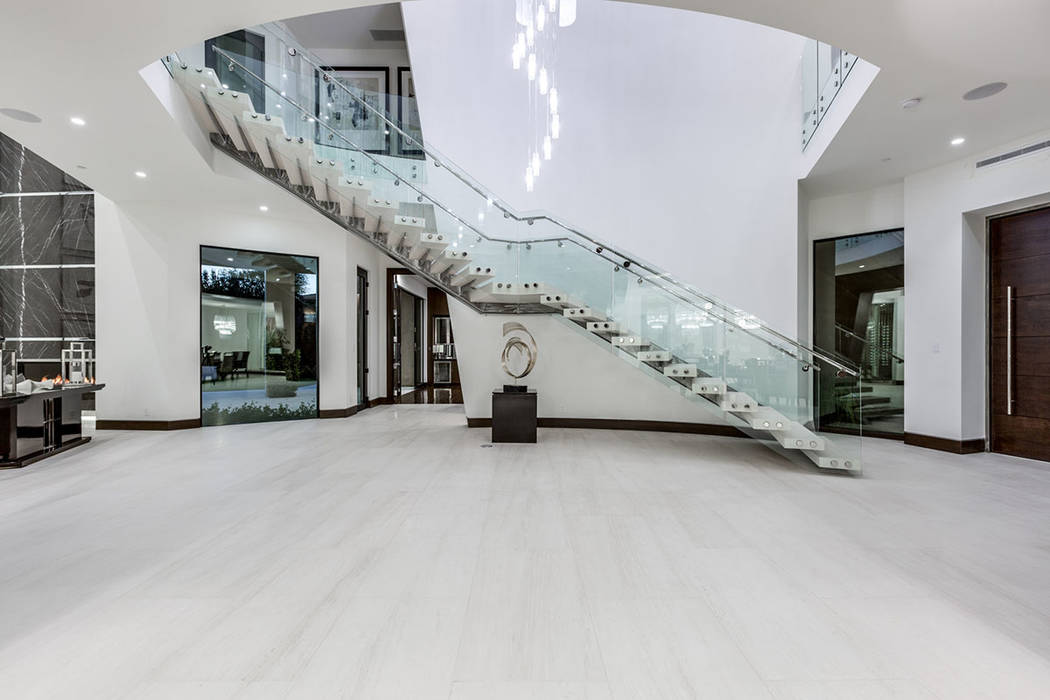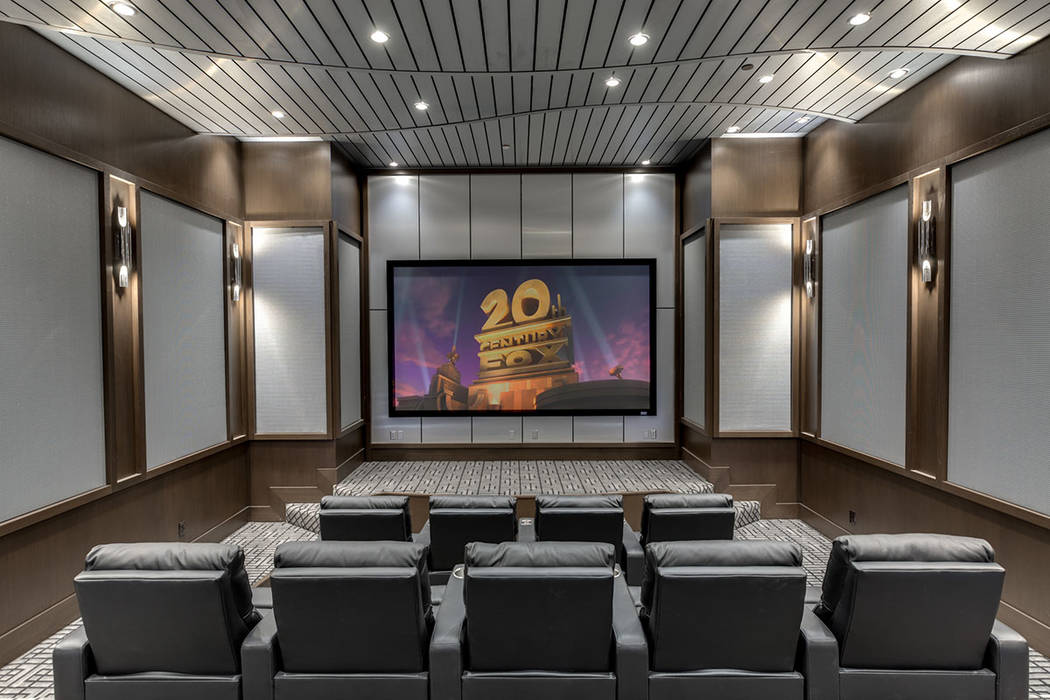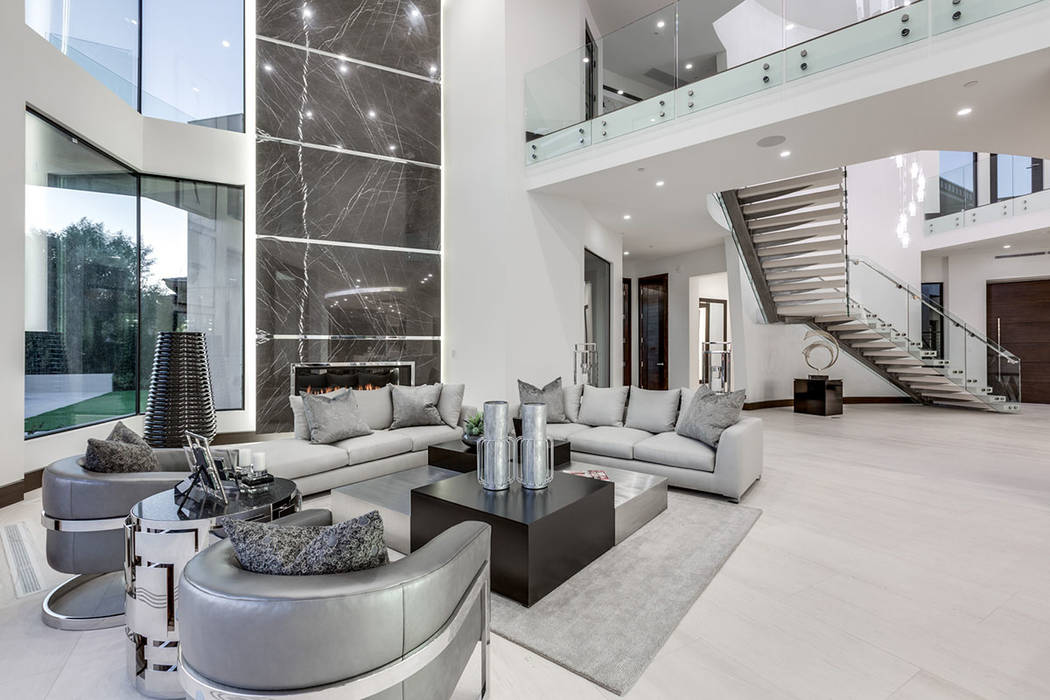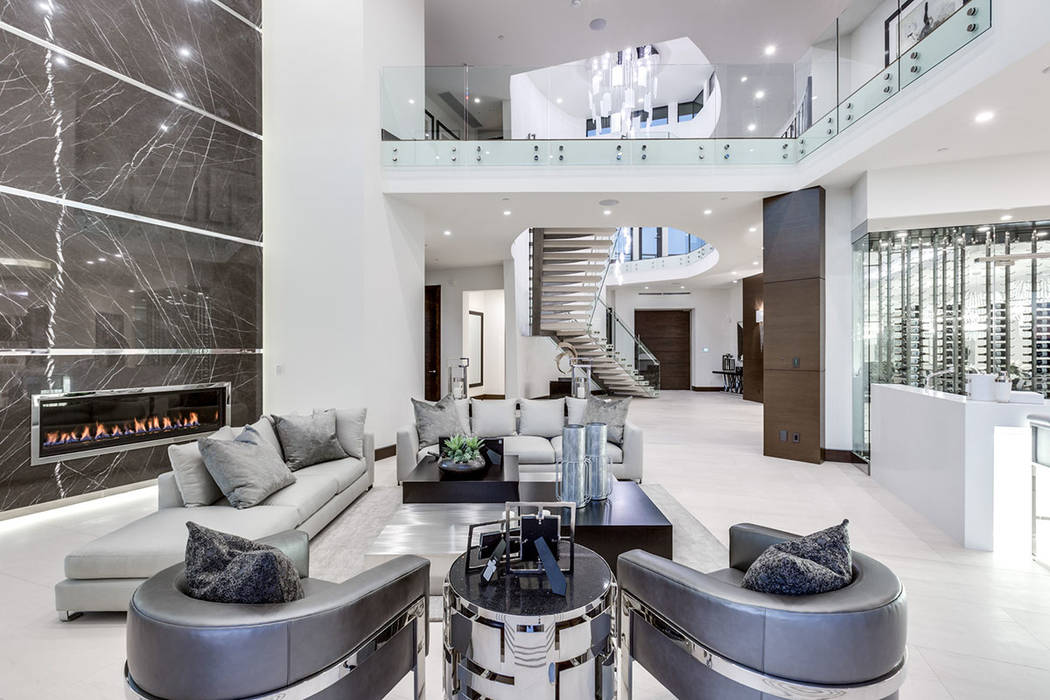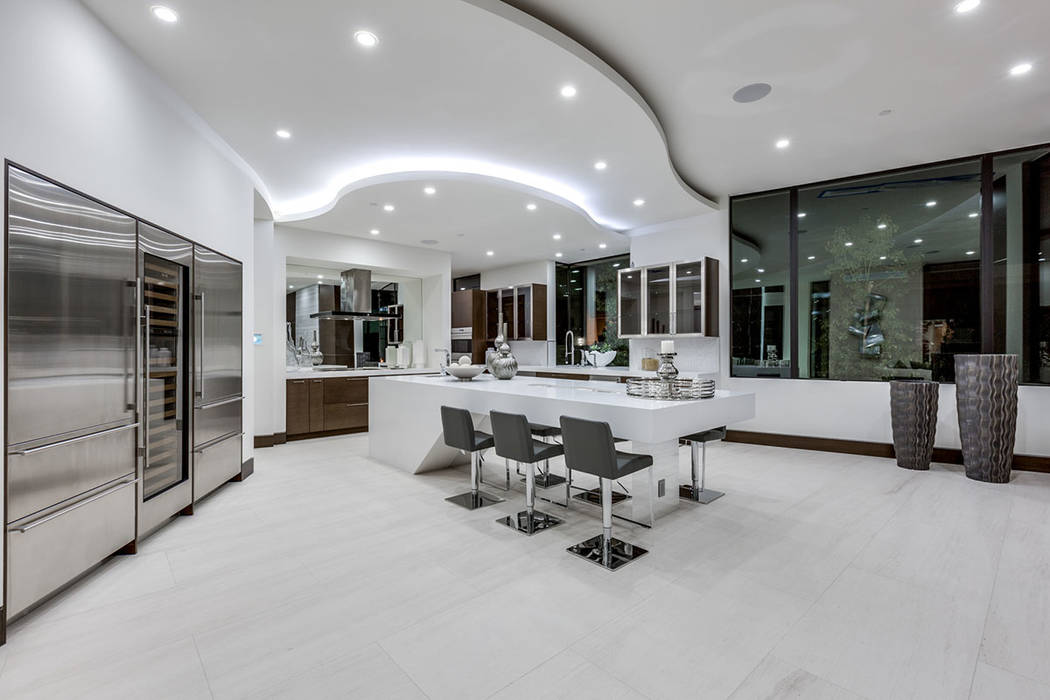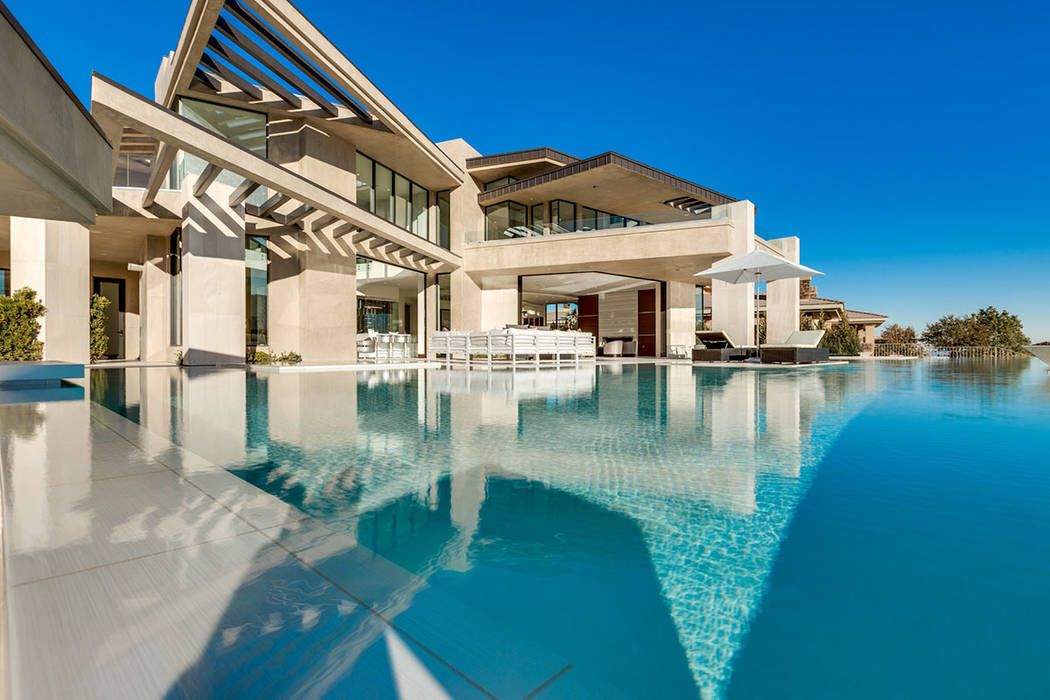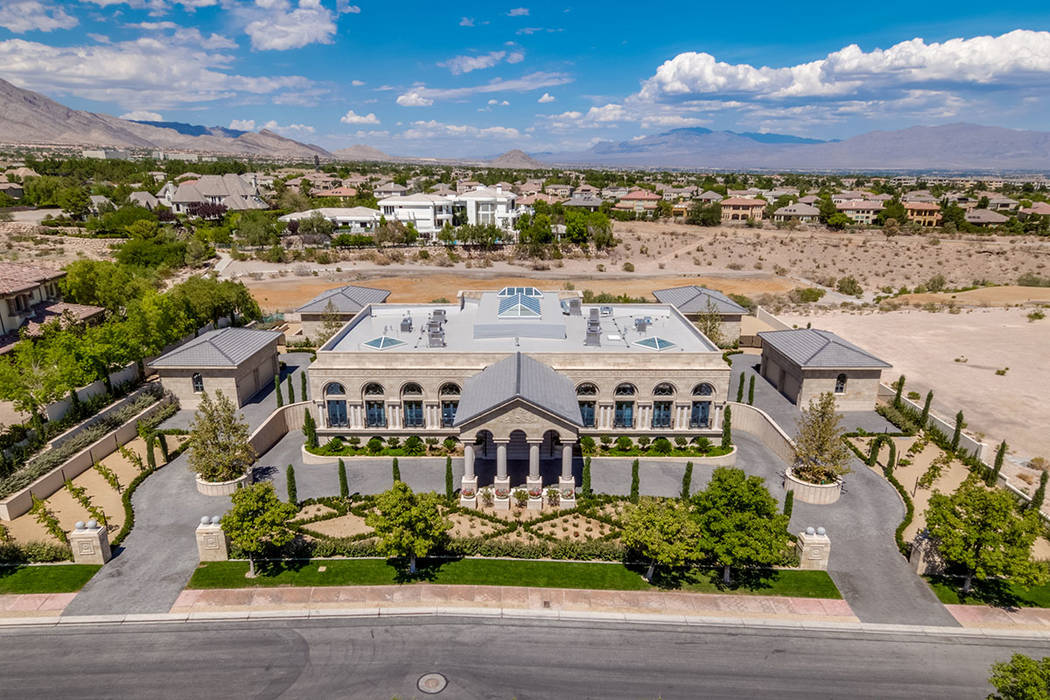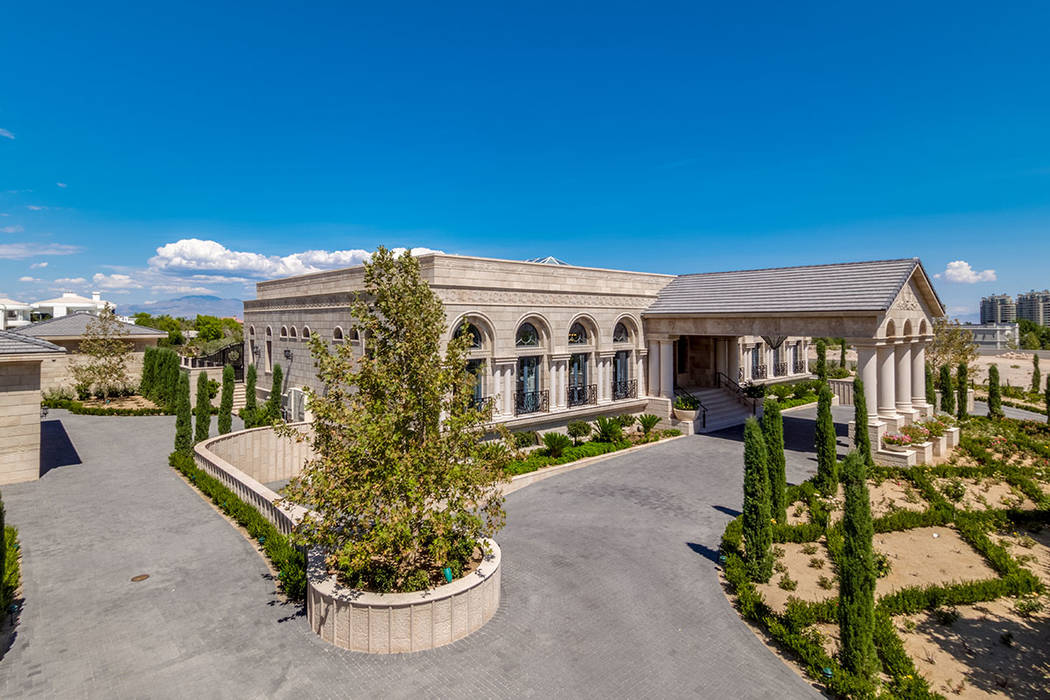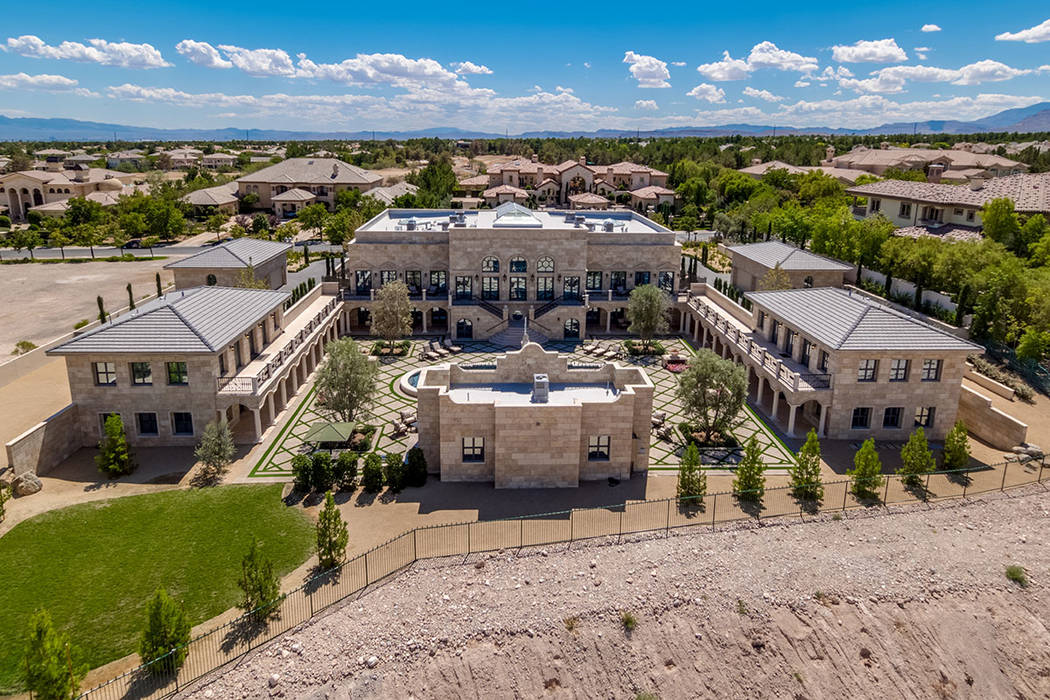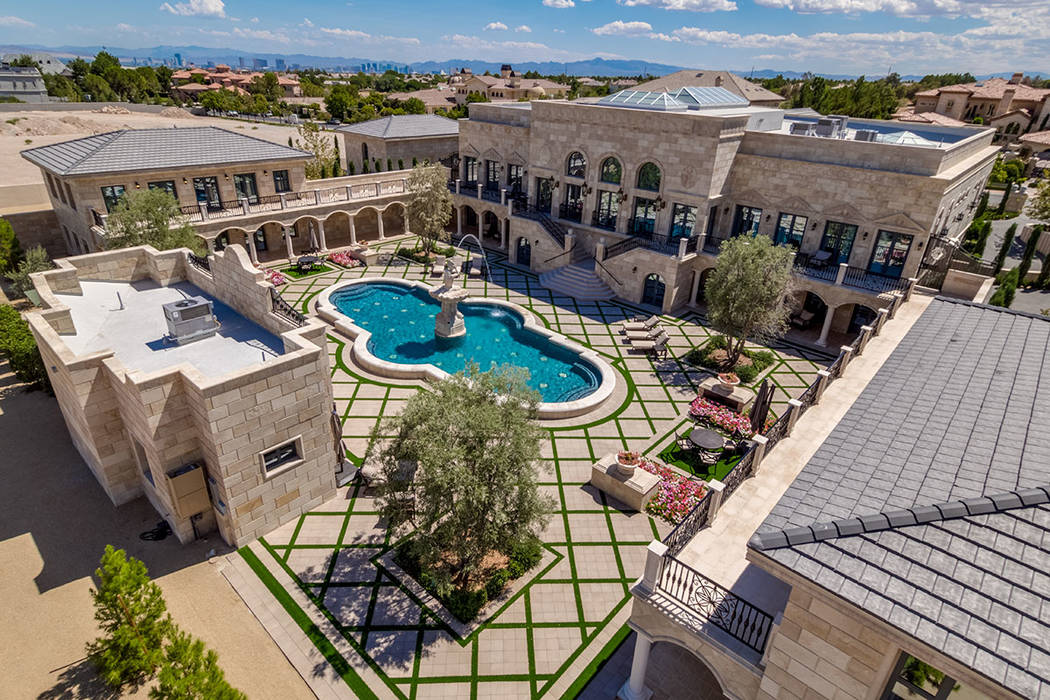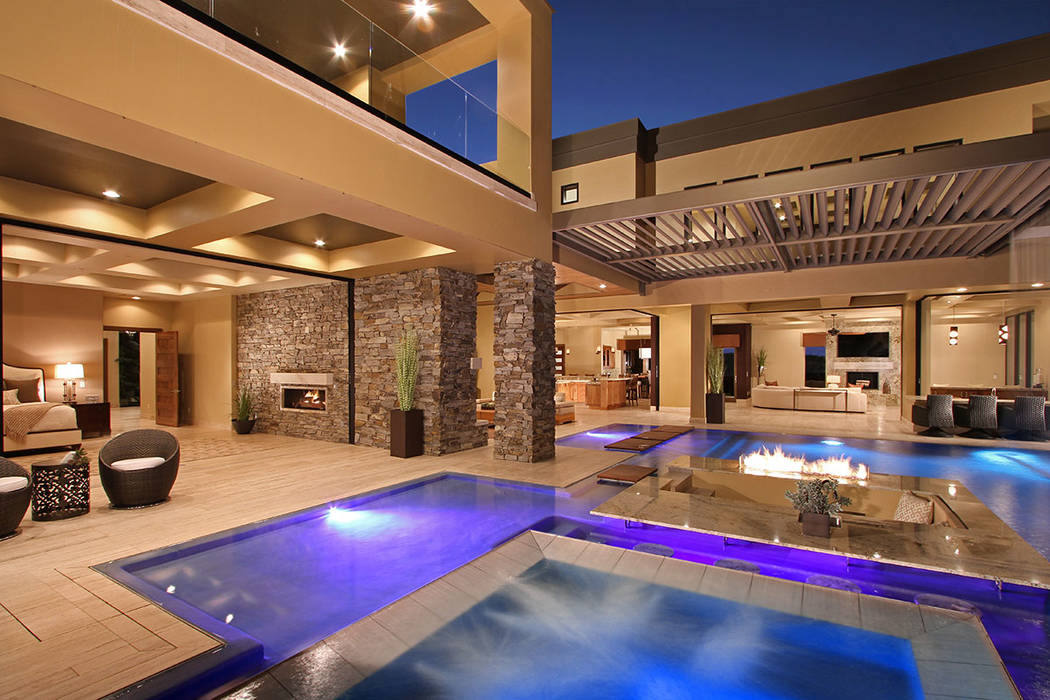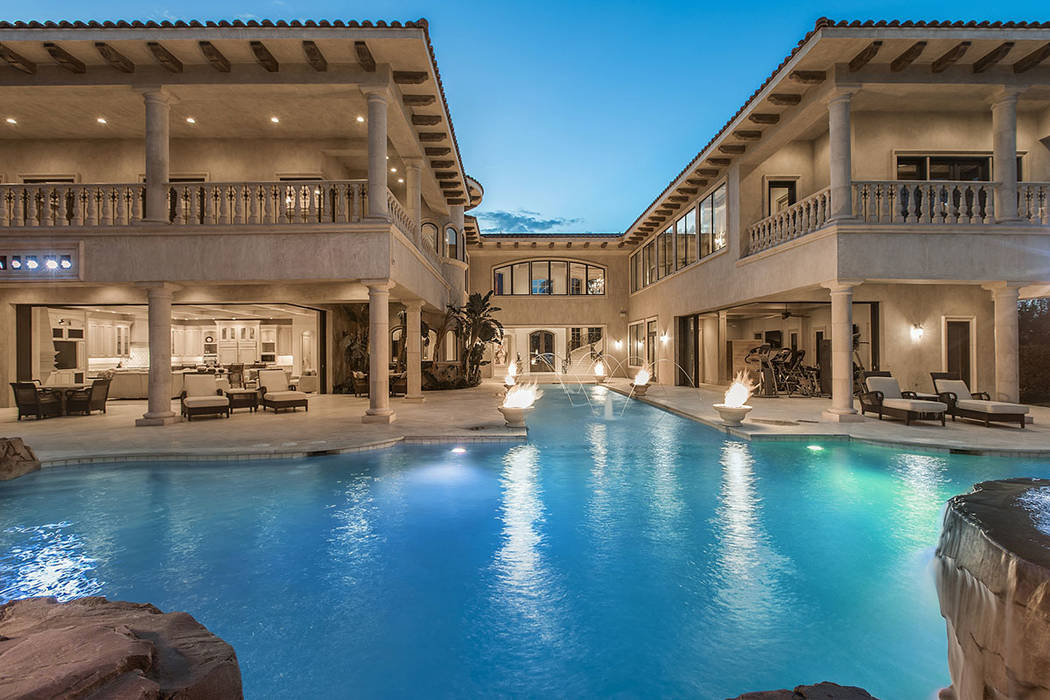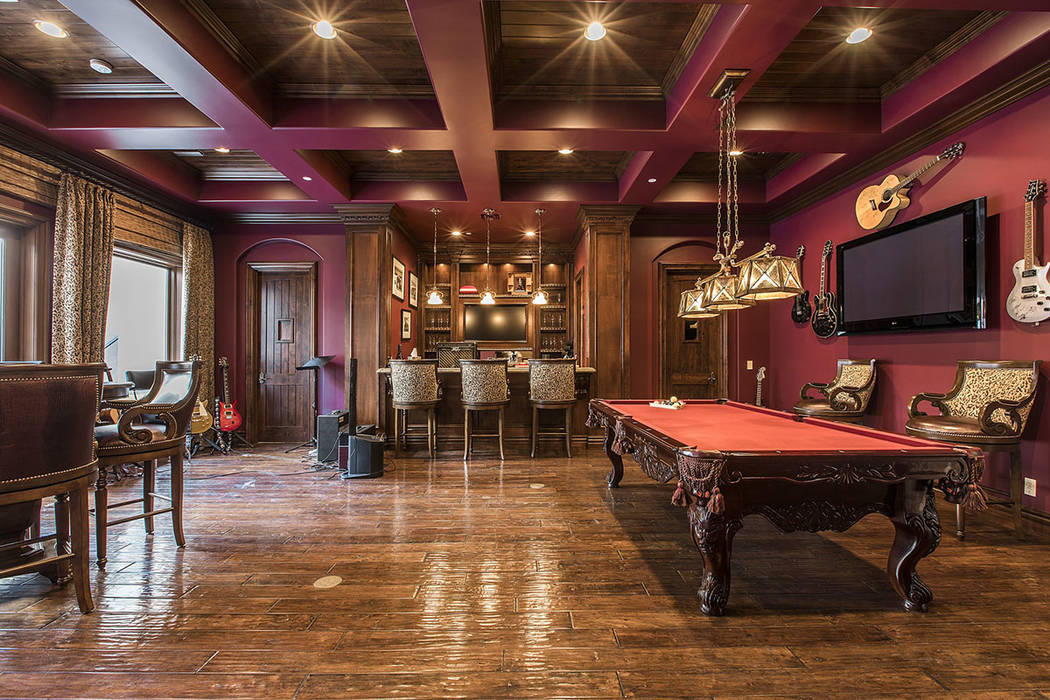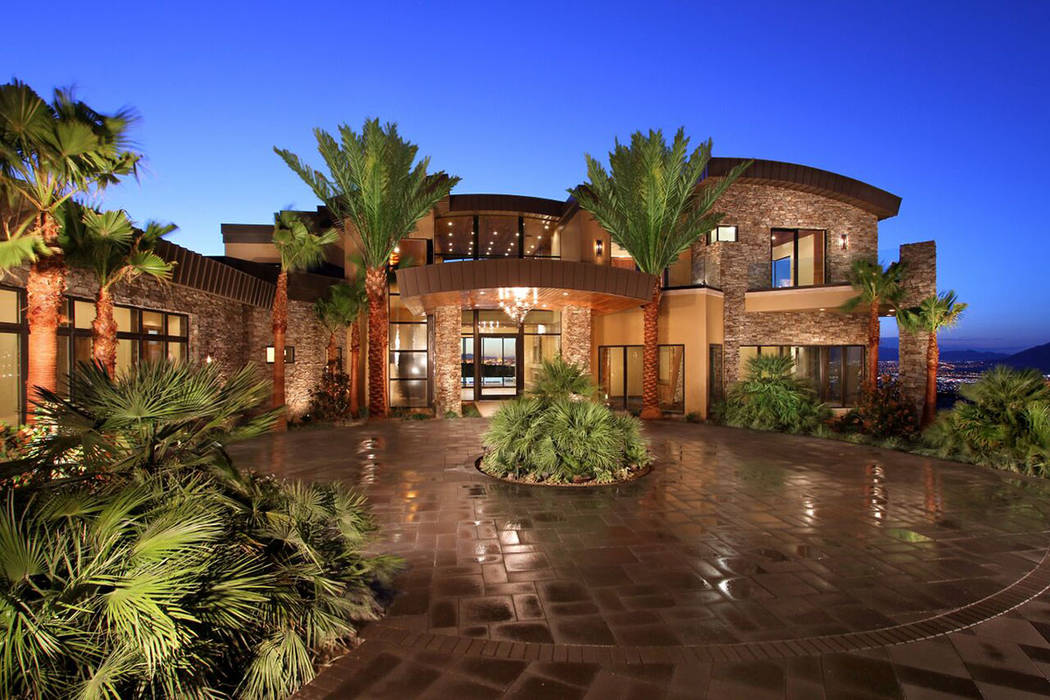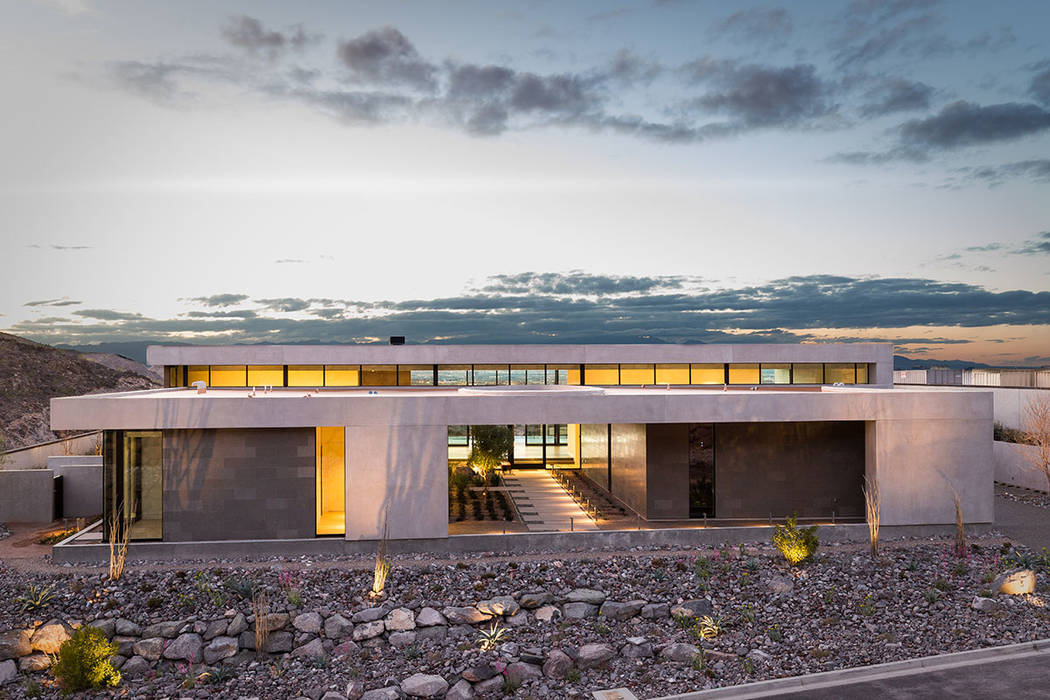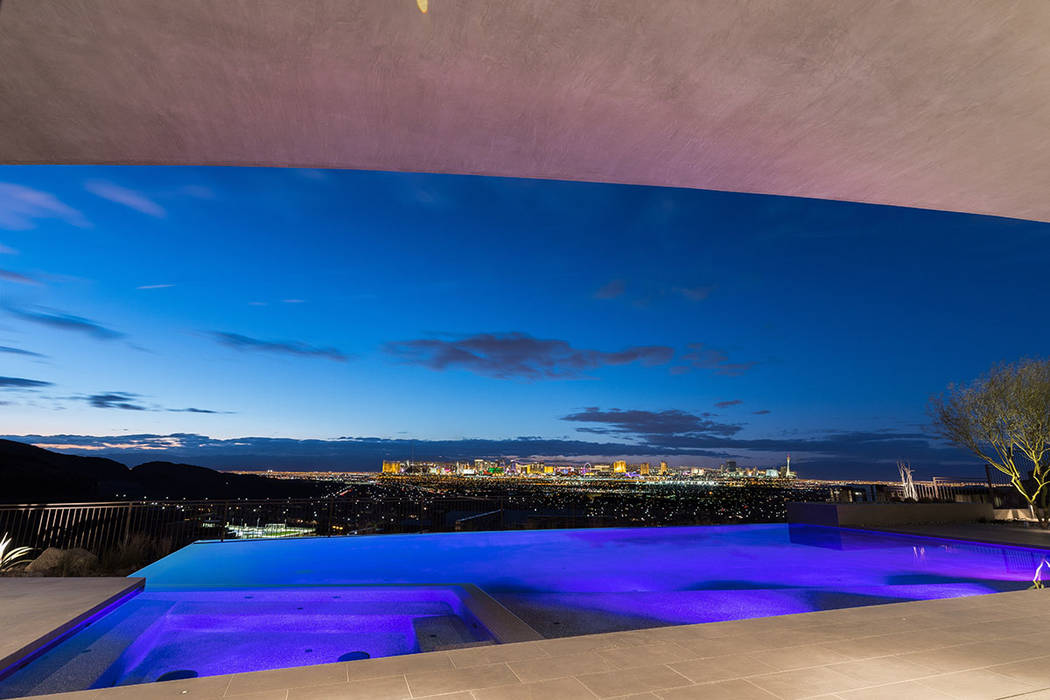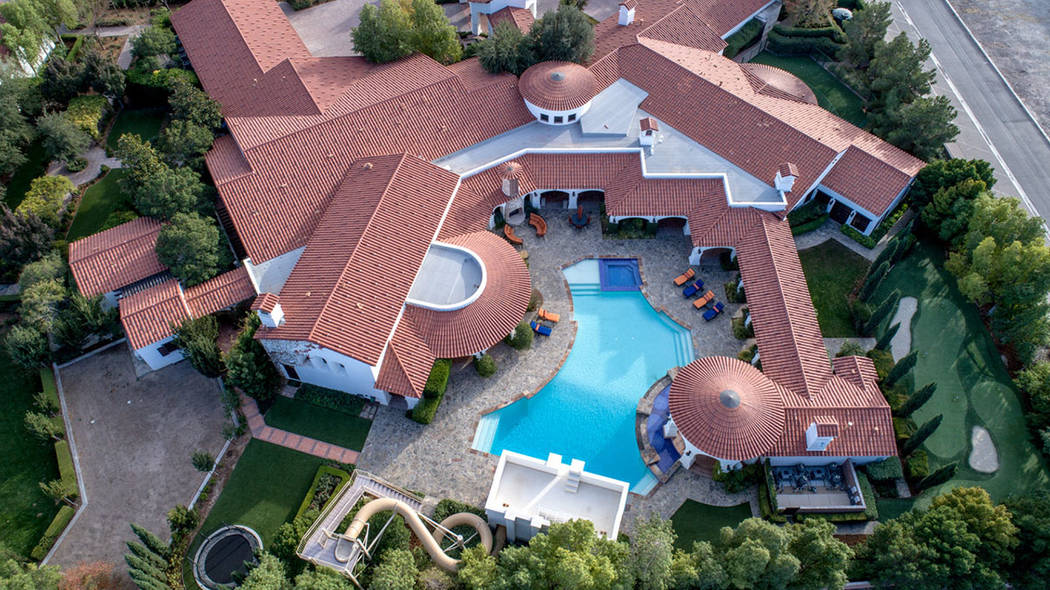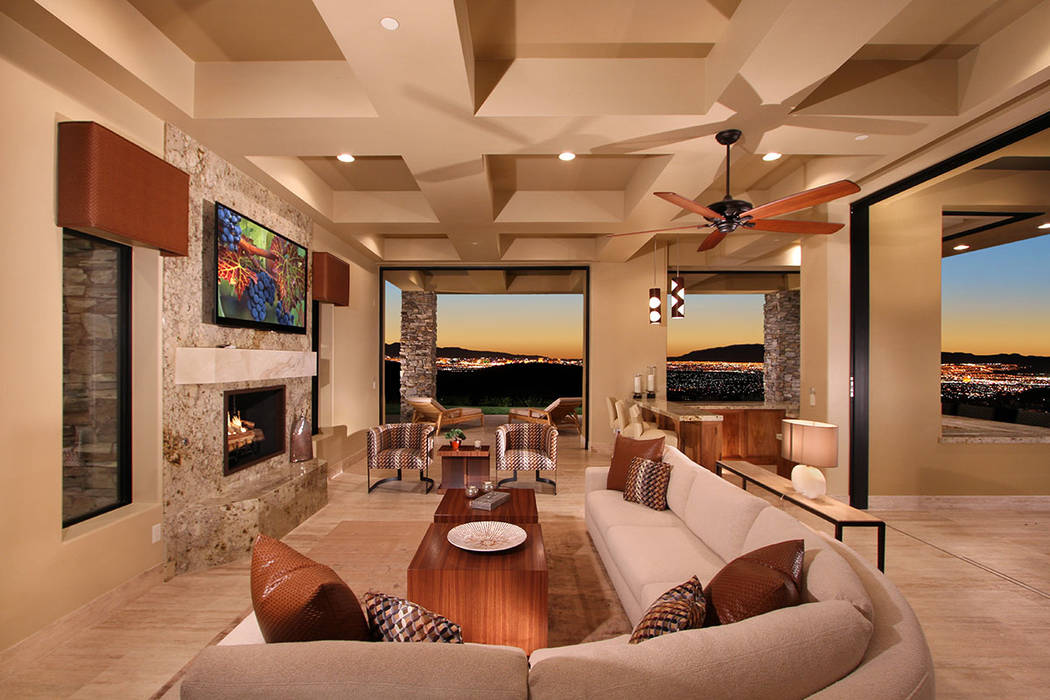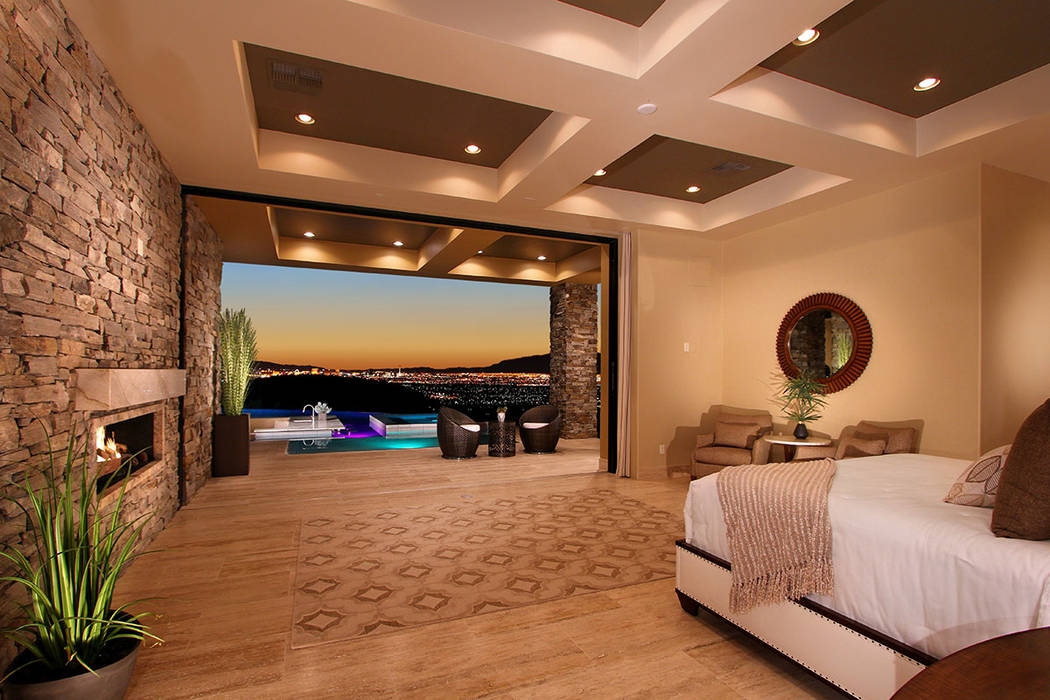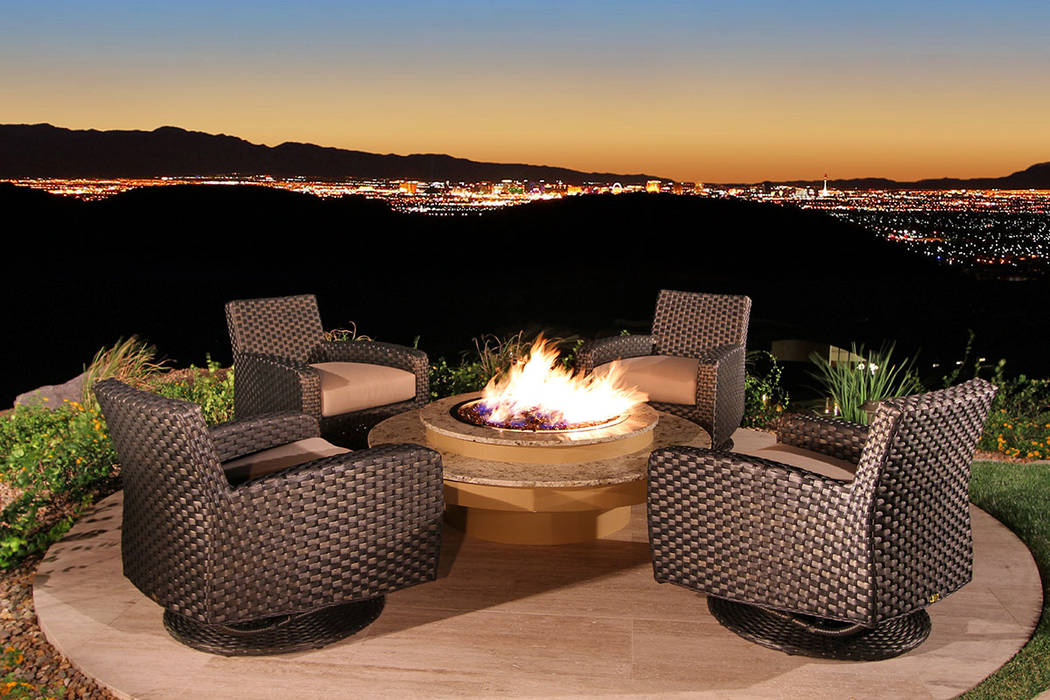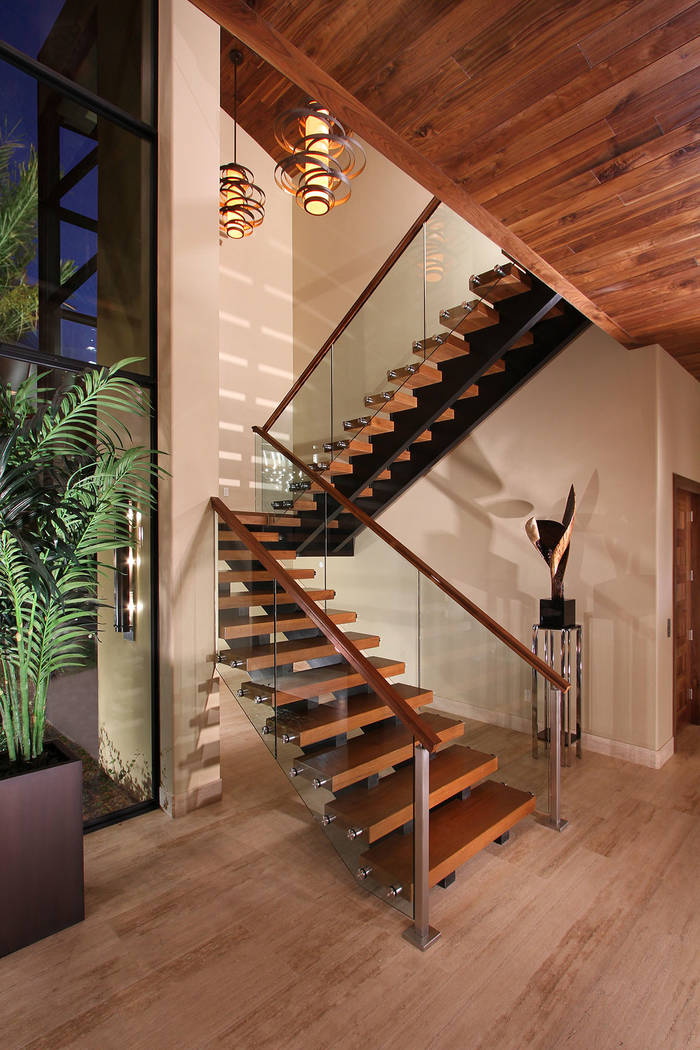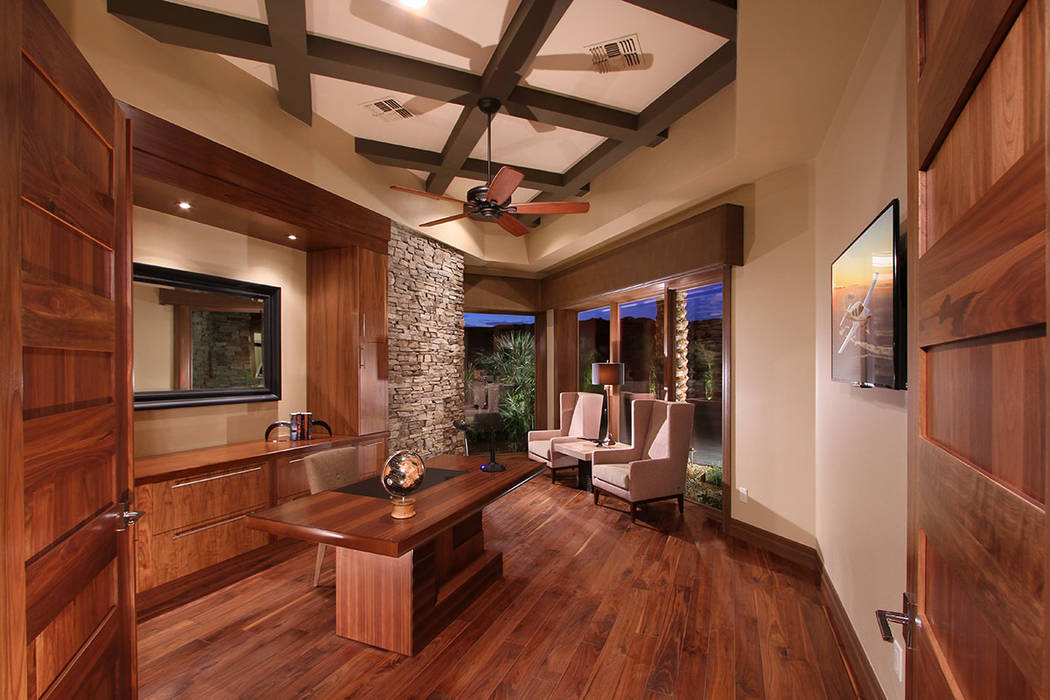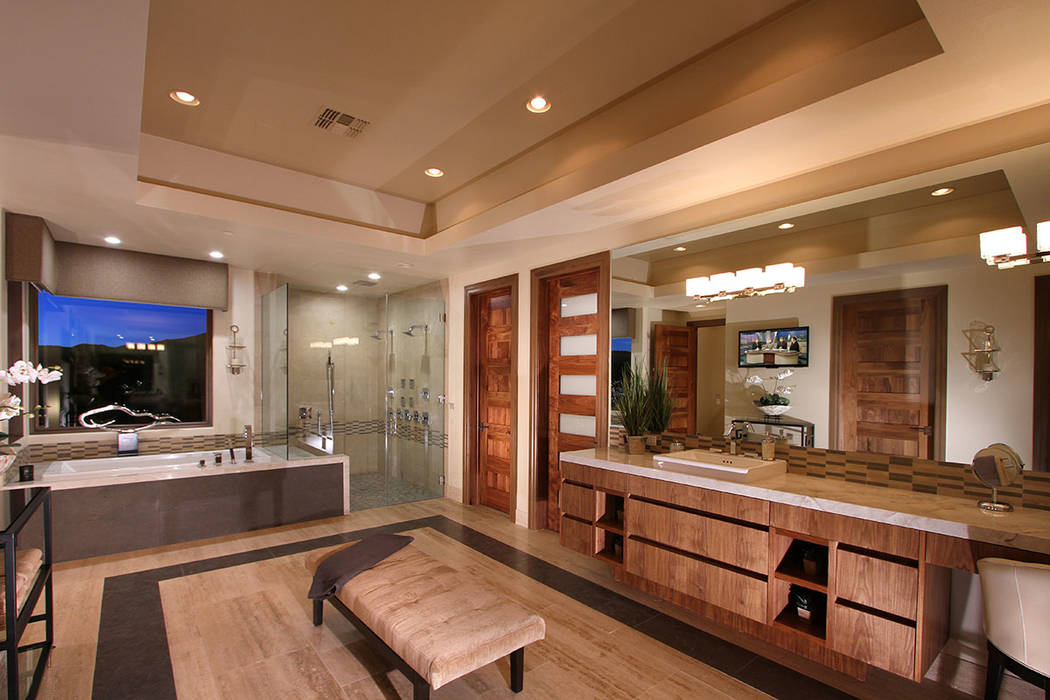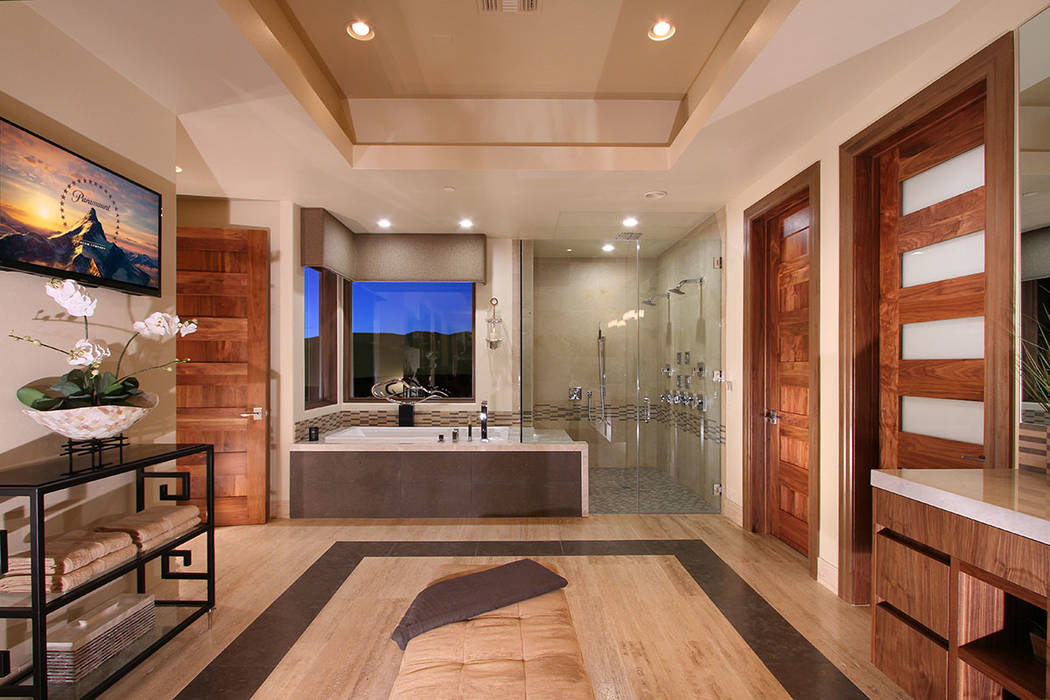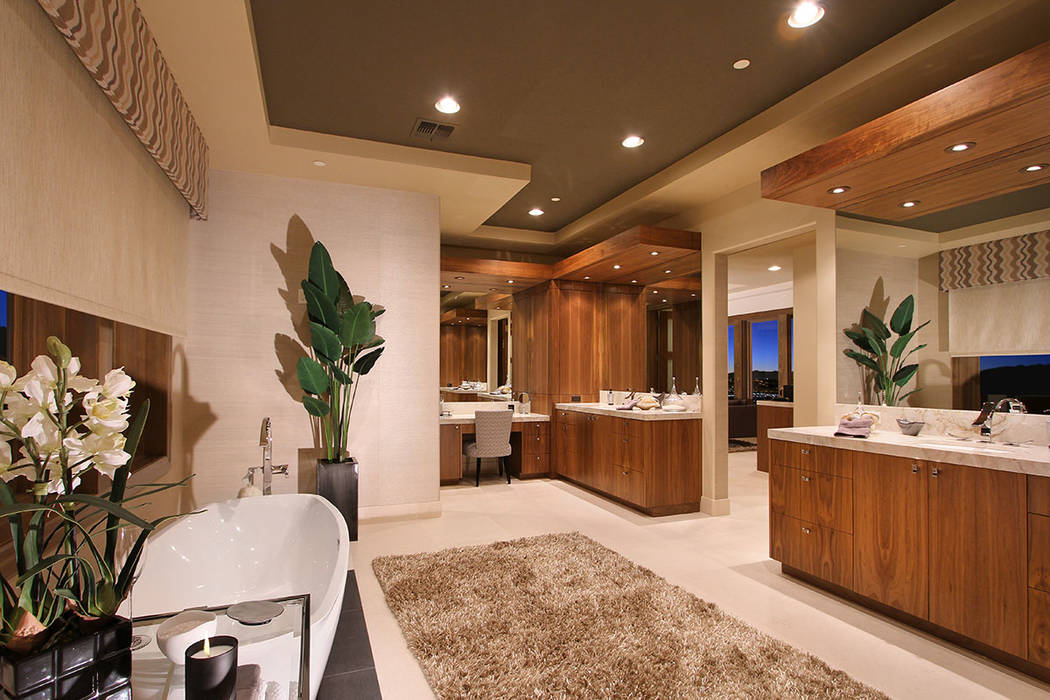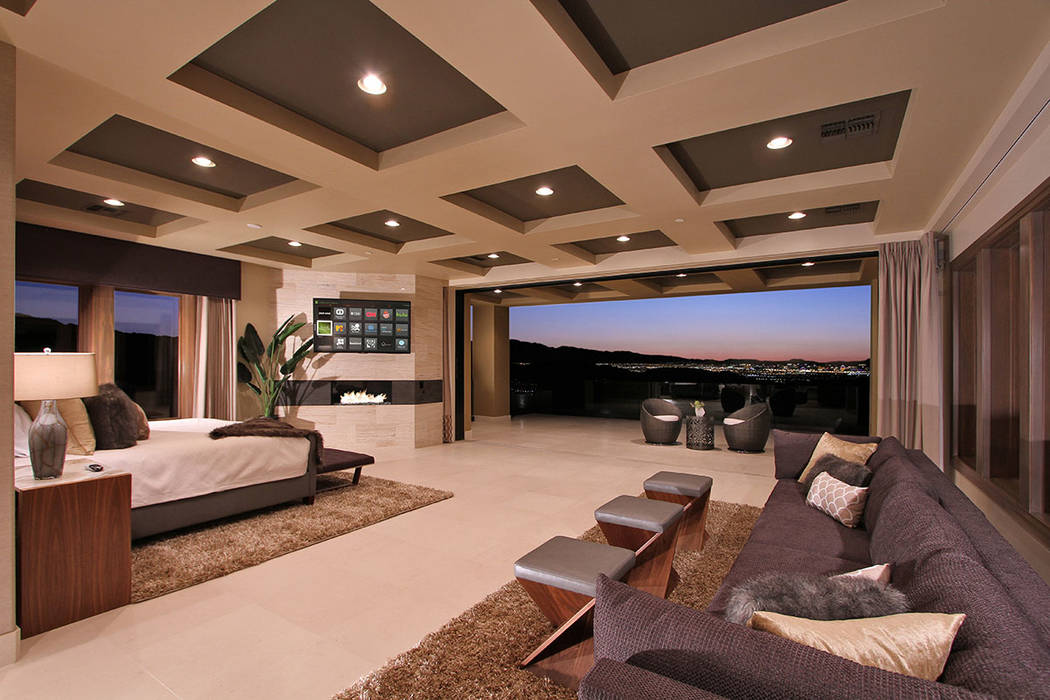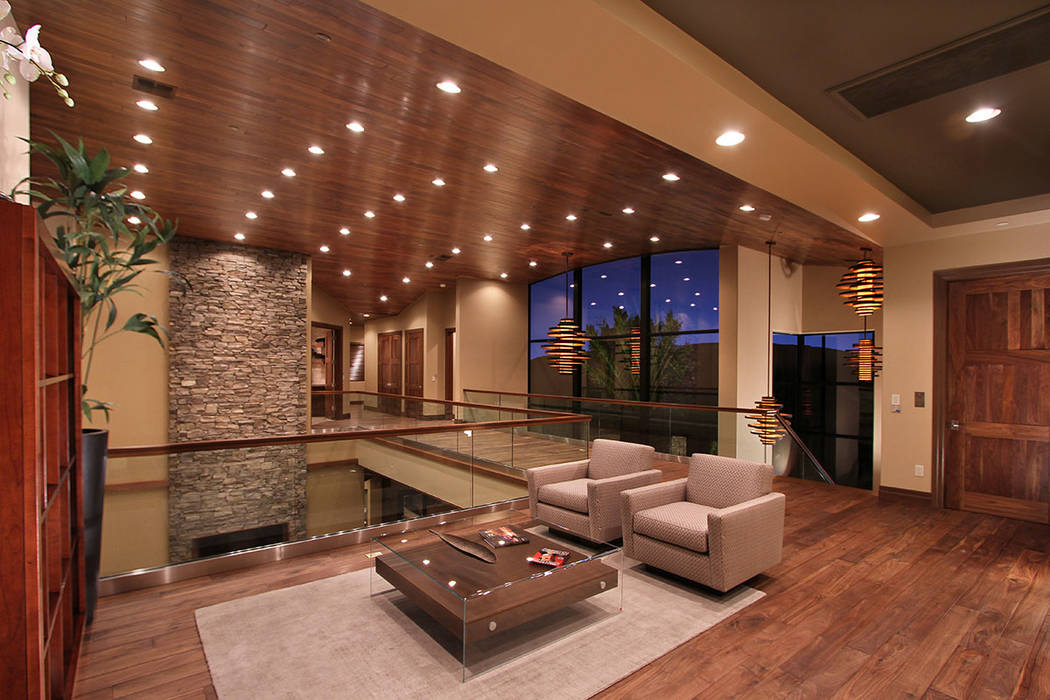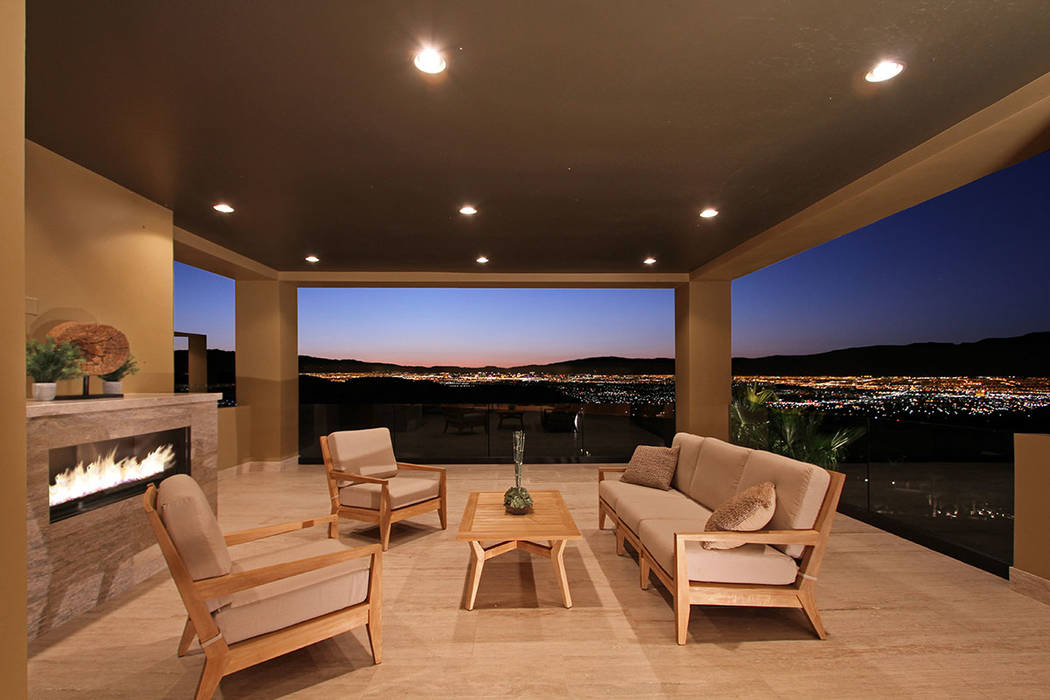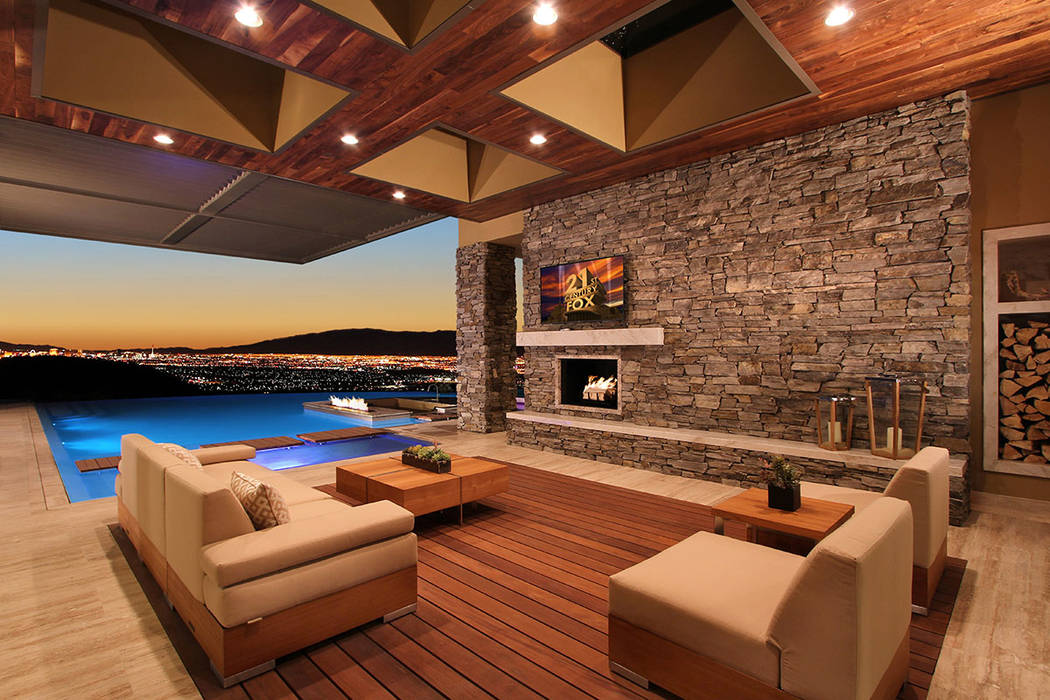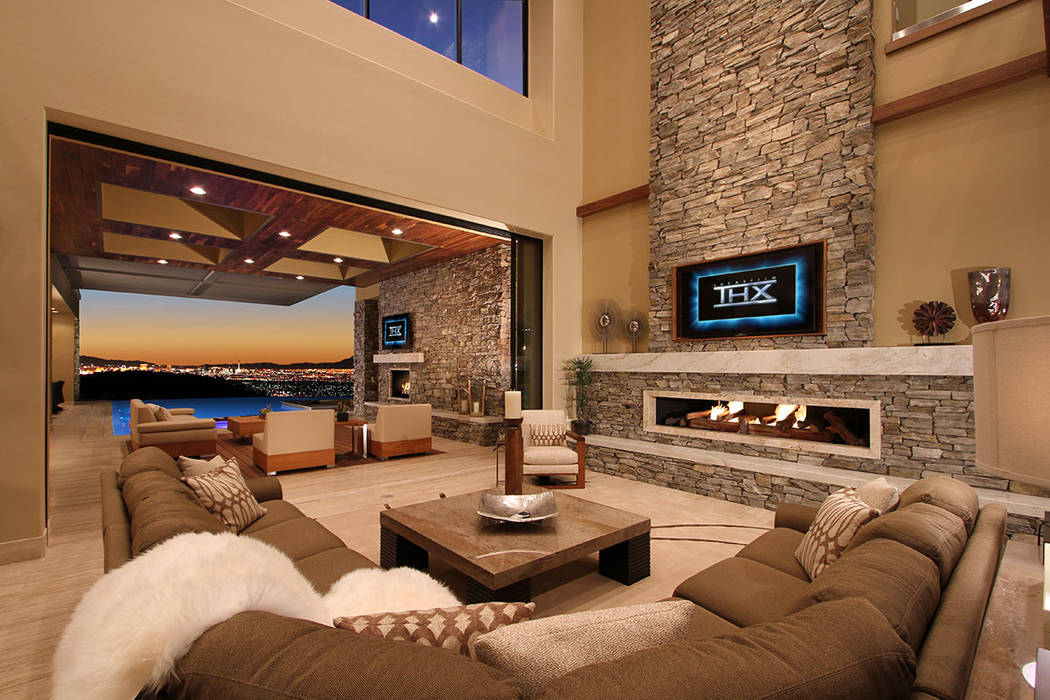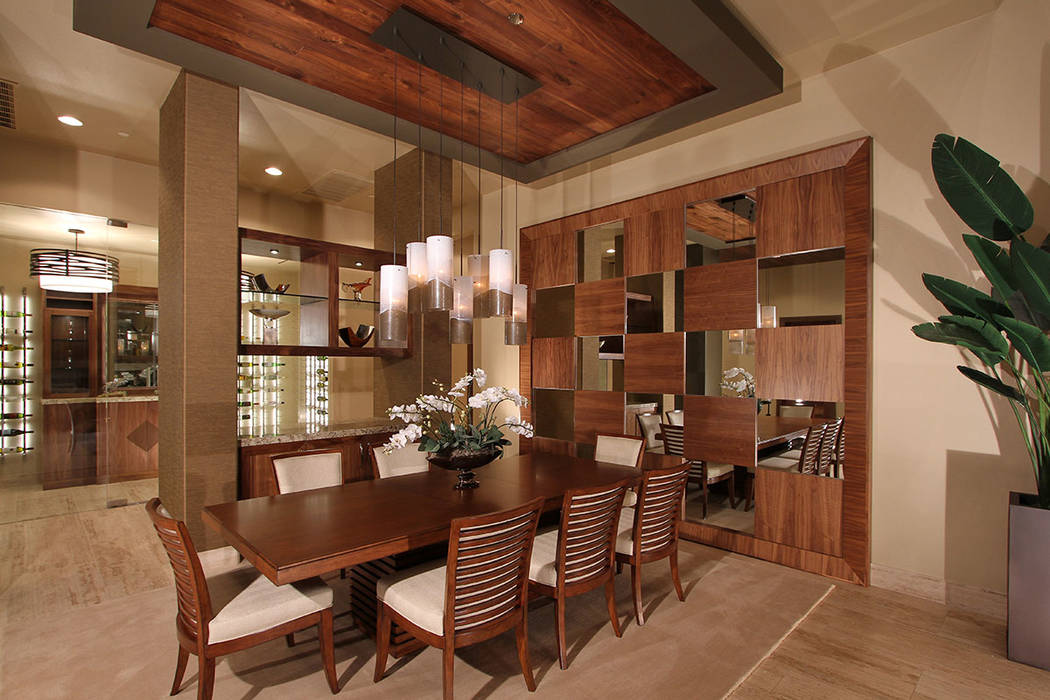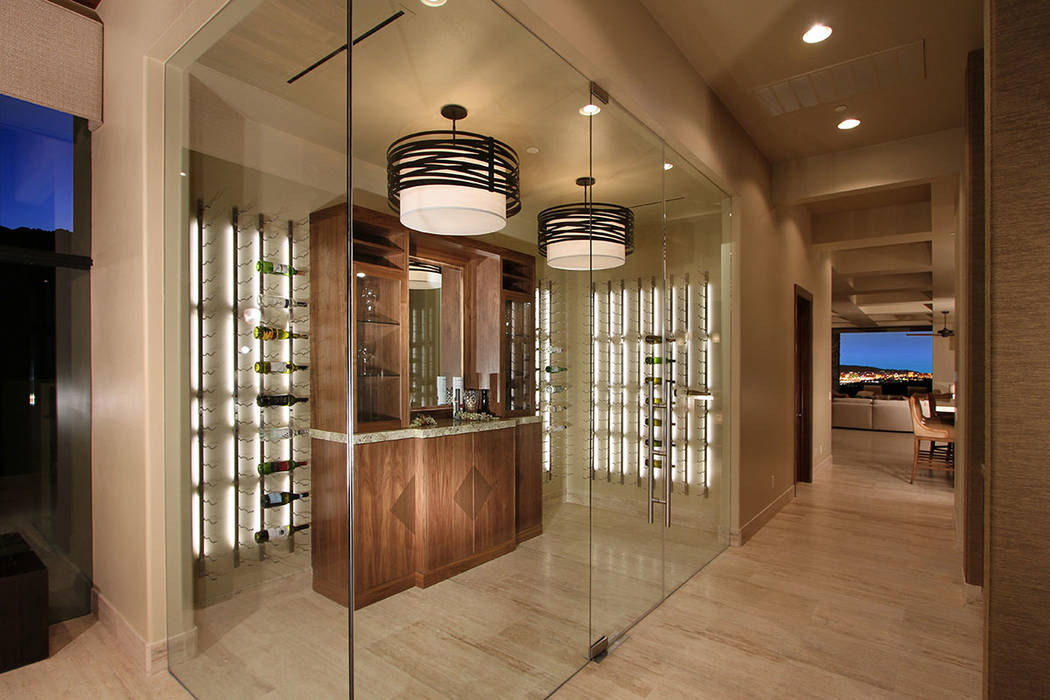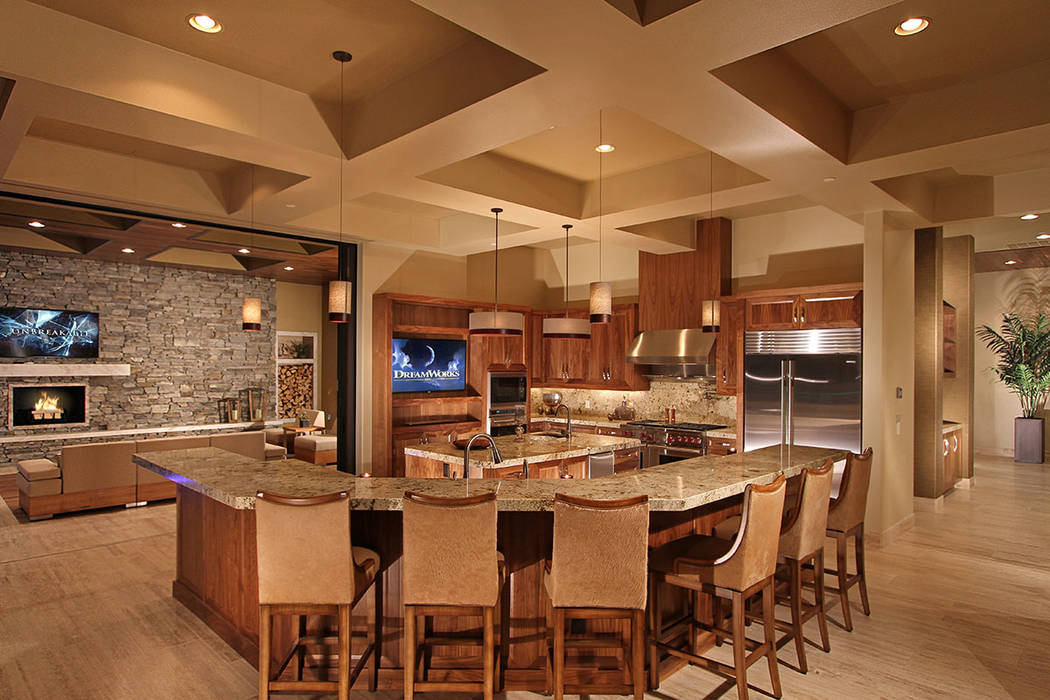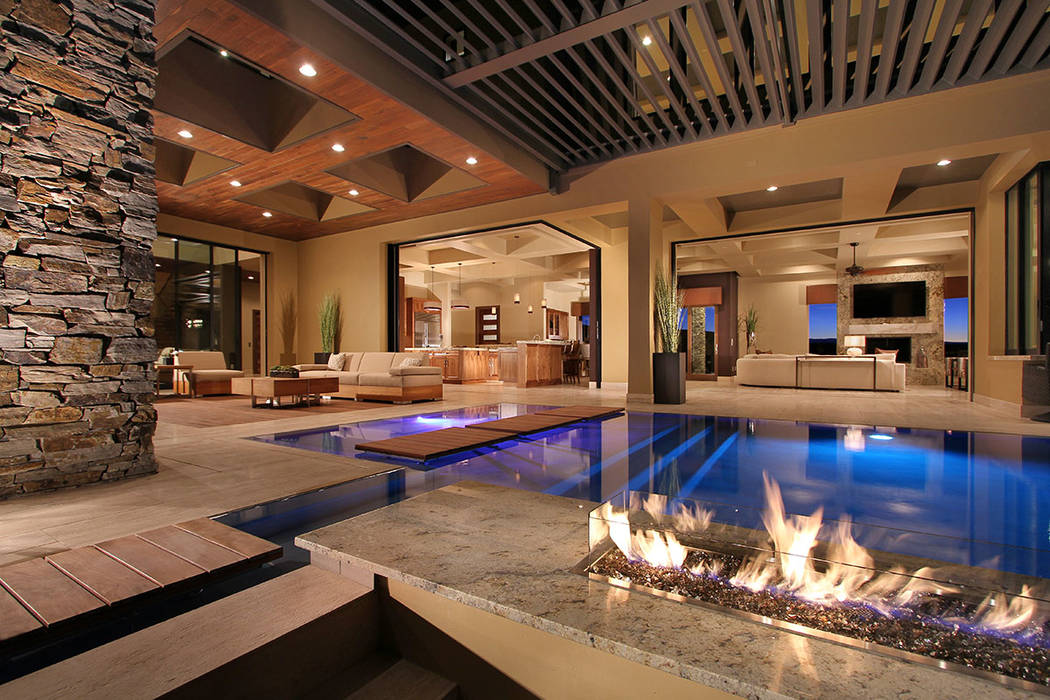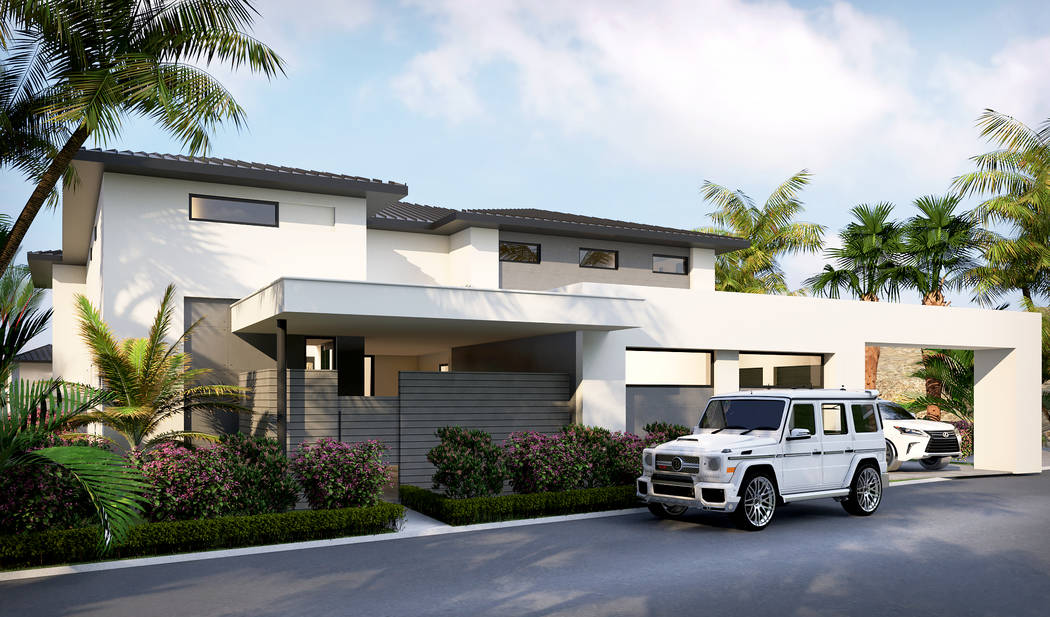 Steve Wynn and Floyd Mayweather Jr. share a distinction of spending the most money for existing homes in Las Vegas in 2018.
The former casino magnate Wynn paid $13 million for an estate at 1717 Enclave Court in a sale recorded in March. At the time the buyer was listed only as Zita LLC, but in a filing on Nov. 9 with the Nevada secretary of state, Wynn is listed as its officer.
In October, Mayweather, the former boxing champion, paid $10 million for an estate at 9504 Kings Gate Court in Queensridge.
Both sales show how much the luxury market has gained steam over the past year.
Through mid-November in sales tracked by real estate broker Forrest Barbee, seven homes have sold this year priced above $6.5 million. That was the highest price paid for a home in 2017 by NBA player DeMarcus Cousins.
"The high-end is coming into its own," Barbee said. "The demand is there. It's about the market dynamics. More jobs. Better jobs and more confidence. It's incredible the confidence people have in this economy, especially compared to other places. Even folks coming from California who feel like they topped out come over here and find these are bargains. They are getting two or three times more for the buck here than they are getting in Orange County."
The top sale in 2018 was is Wynn's two-story, six-bedroom palatial estate at 1717 Enclave Court for $13 million after being listed for $22 million in 2017. Built in 2001 and remodeled in 2014, it measures nearly 13,000 square feet in Country Club Hills 2, overlooking the TPC Summerlin golf course. It's described as a modern European-style home with each bedroom designed to honor high-fashion designers. It has a tennis court and sports court in addition to a pool. The previous owner was listed as Enclave Court LLC. Dino Satallante of Queensridge Realty was the listing agent, and Brendan King of Simply Vegas was the buyer's agent, according to MLS data tracked by Barbee.
The new Mayweather home at 9504 Kings Gate Court in Queensridge measures nearly 24,000 square feet. The property has two three-bedroom guest houses, a pool house and a 20-car underground garage. There are a total of 13 bedrooms. It was built by EHB Cos., the developer of One Queensridge Place luxury high-rises. It was completed this year and lived in for a couple of months before it was sold, according to Kamran Zand, broker and founder of Luxury Estates International, who listed it. He sold a home next to it in 2017 that was the top seller for $6.5 million. Tanasha Pettigrew of Simply Vegas was listed as the buyer's agent, according to MLS data. The previous owner was listed at KG LLC.
"The market is strong. If they're selling good quality homes, they're going to sell," Zand said. We're starting to get more sophisticated product that we haven't had in many years. We're getting homes that are comparable to those in Beverly Hills. People are stepping up their game in terms of building timeless architecture."
That is a trend seen by Ivan Sher, luxury Realtor with the Ivan Sher Group: In five years, there will be a "different level of luxury in the city."
Until now, most of the construction of new homes has ranged from $5 million to $10 million with a few exceptions, he said. That is changing in Ascaya in Henderson and the Summit in Summerlin, he said.
"I think what's going to happen in the next few years is there are homes that are being built right now that are costing $15 million, $20 million, $30 million and $50 million at a price that's almost $2,000 a square foot; that will redefine luxury in the years when these homes come on the market down the road to sell," Sher said.
Those numbers are difficult to track because if someone buys their own lot and has a custom-built home, it won't show up on the MLS or assessor records.
In the production home market in construction tracked by SalesTraq and Home Builders Research, the highest-priced new home closed this year was $3.07 million in Boulder Ridge in The Ridges at 20 Lookout Ridge Drive.
That's a project of Christopher Homes, which has three of the top 10 highest-priced homes closed in the marketplace, all in Boulder Ridge with the others for $2.6 million and $2 million.
William Lyon Homes has two in the top 10 for new home closings in Silver Ridge in The Ridges for $2 million and $1.99 million.
The builder with the most in the top 10 were by Lennar at Olympia Ridge in Southern Highlands. The five homes ranged from $2.17 million to $1.99 million.
Sher said The Ridges always does well, but Southern Highlands is excelling because it was one of the last master-planned communities to recover from the housing downturn.
"Southern Highlands is a great community, and there's a lot going on there," Sher said. "There's a lot of new construction because they loosened up the standards of the style of homes you can build in Southern Highlands. It used to be only build traditional Italian Mediterranean homes."
When people migrate to Nevada from California and elsewhere, those luxury buyers want a more technologically enhanced modern style compared with the Mediterranean style that once dominated the landscape, Sher said.
"Both new construction and newer construction from 2015, 2016 and 2017 definitely have an edge," Sher said. "Those homes where quality was put in and not overpriced are selling because there are a lot of homes overpriced."
A newcomer to the list was a sale completed earlier this month in Anthem Country Club in Henderson with a sales price of $6.4 million, a sale that listing agent Kristen Routh-Silberman, a Realtor with Synergy Sotheby's International Realty, said is the highest ever for that community based on her research of public records. The buyer's agent was Isaac Moore of Synergy Sotheby's International Realty.
The estate at 3 Anthem Pointe Court was sold by Gary and Debbie Ackerman, owners of Gaudin Motors, according to public records.
The home, which was built in 2002, sits on an acre and measures about 15,000 square feet and has six bedrooms. It has a half-court basketball inside the home.
The home was bought by California business executive Patrick Willis, according to public records.
"It tells you the market is extremely strong and that we are well-positioned with the tax advantages in the state of Nevada and a great economy," Routh-Silberman said. "While California might be stabilizing, it's California that is driving Nevada."
Top 10 homes sold in 2018 as of early November
ADDRESS PRICE LISTING BROKER LISTING AGENT SELLER BROKER SELLER AGENT
1) 1717 Enclave Court $13M Queensridge Realty Dino Satallante Simply Vegas Brendan King
2) 9504 Kings Gate Court $10M Luxury Estates International Kamran Zand Simply Vegas Tanasha Pettigrew
3) 45 Painted Feather Way $8.9M Luxurious Real Estate Robert Barnhart Luxury Homes of Las Vegas Ken Lowman
4) 9900 W. Patrick Lane $8.5M BHHS Nevada Properties Frank Napoli on both sides
5) 731 Dragon Ridge Drive $7.75M Sun West Luxury Realty Daniel Coletti Luxury Real Estate Advisors Darren Melton
6) 27 Eagles Landing Lane $7.25M BHHS Nevada Properties Ivan Sher Nevada Realty Solutions Lester Madsen
7) 7 Sable Ridge $7.0M BHHS Nevada Properties Ivan Sher BHHS Nevada Properties Ivan Sher
8) 5198 Scenic Ridge $6.5M BHHS Nevada Properties Ivan Sher Award Realty Shari Sanderson
9) 3 Anthem Pointe Court $6.4M Synergy Sothebys Kristen Routh Silverman Synergy Sothebys Isaac Moore
10) 3 Cloud Chaser Boulevard $5.2M BHHS Nevada Properties Ivan Sher BHHS Nevada Properties Ivan Sher
SOURCE: MLS and Forrest Barbee corporate broker, Berkshire Hathaway HomeServices, Nevada Properties