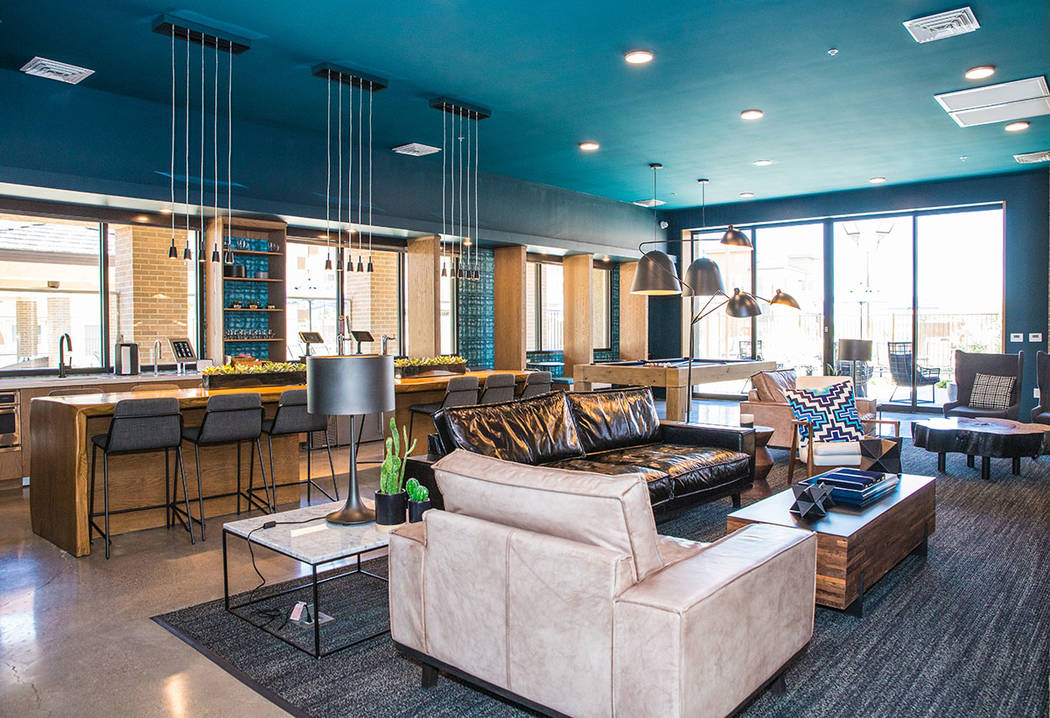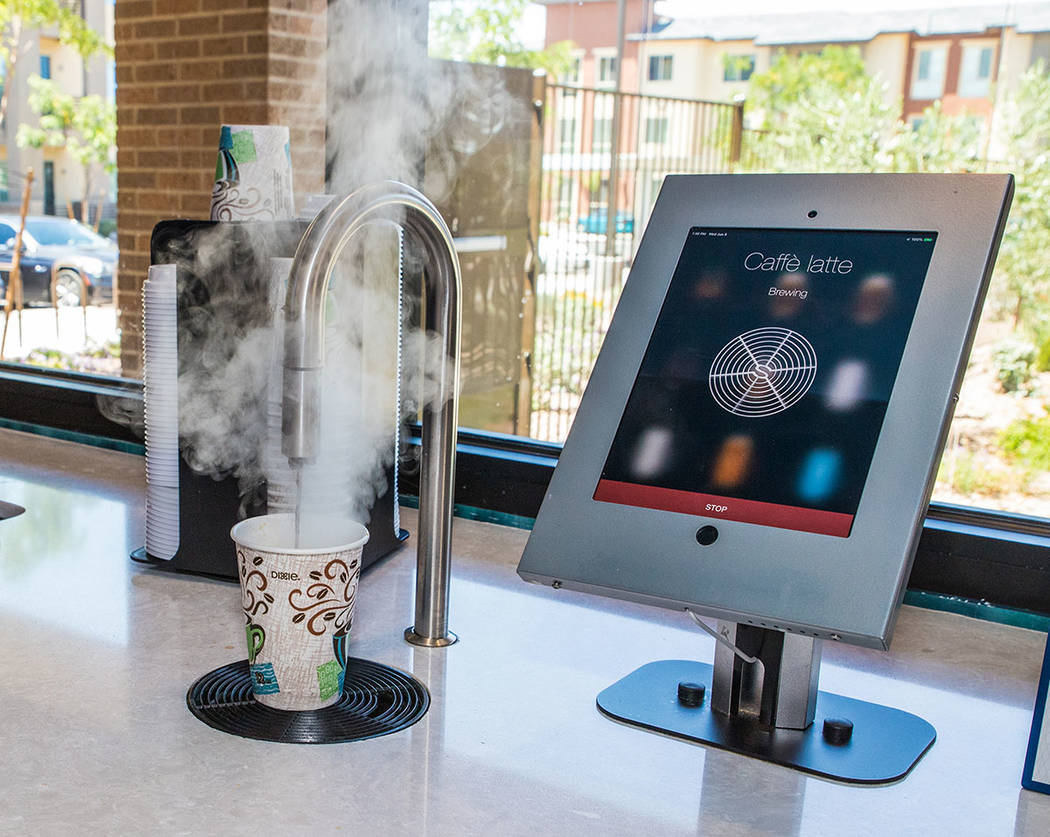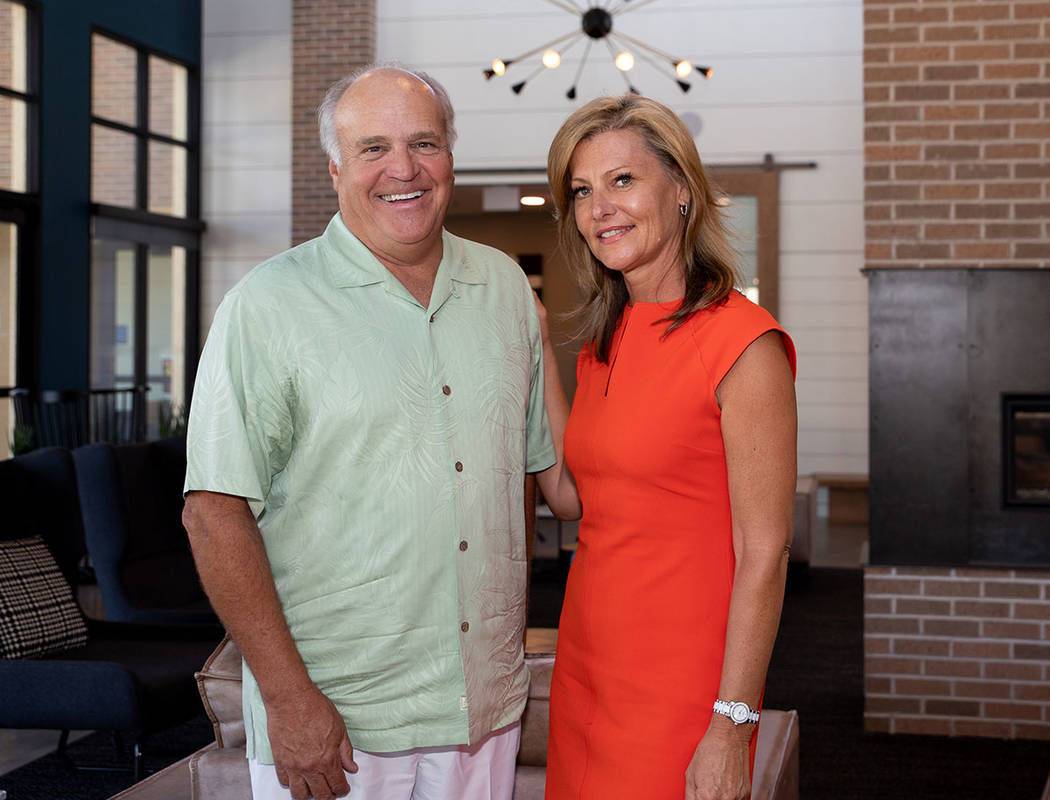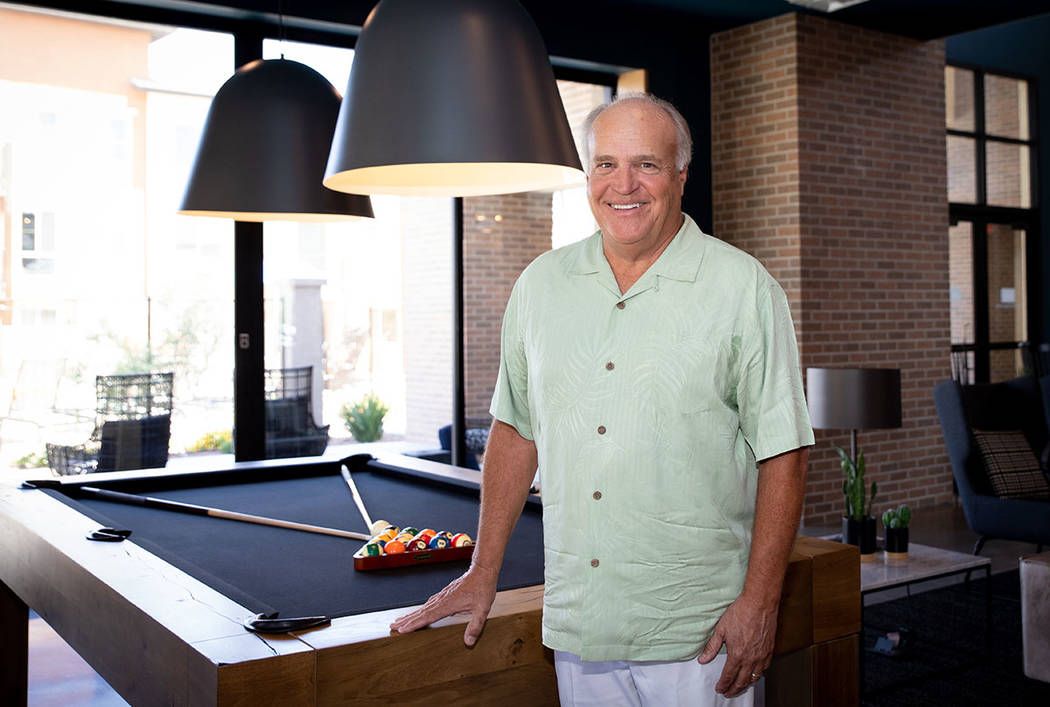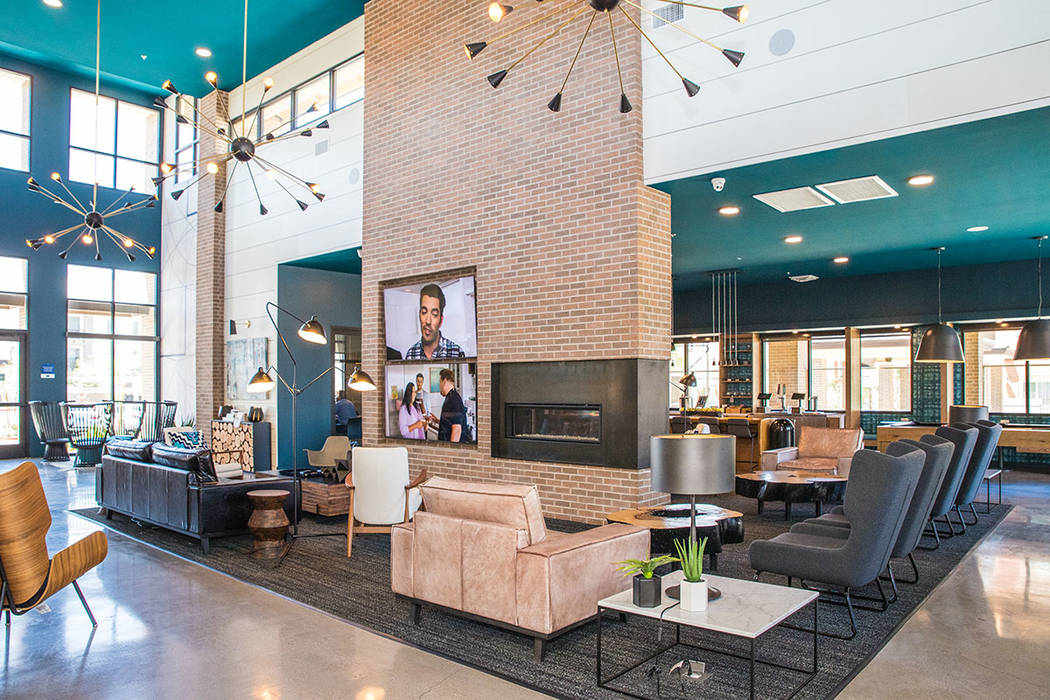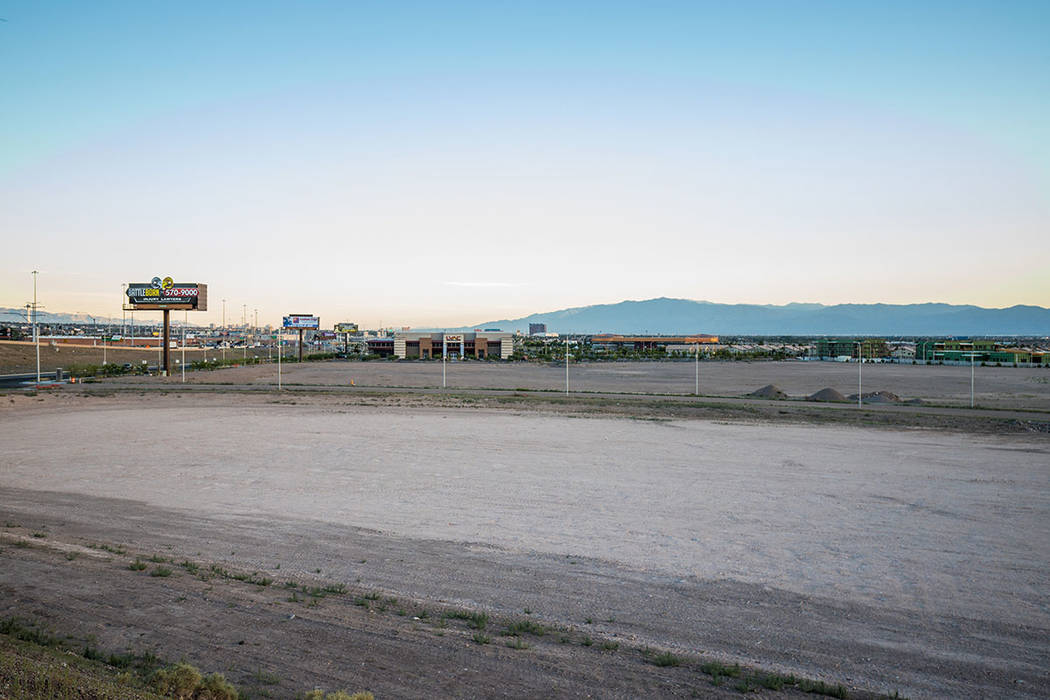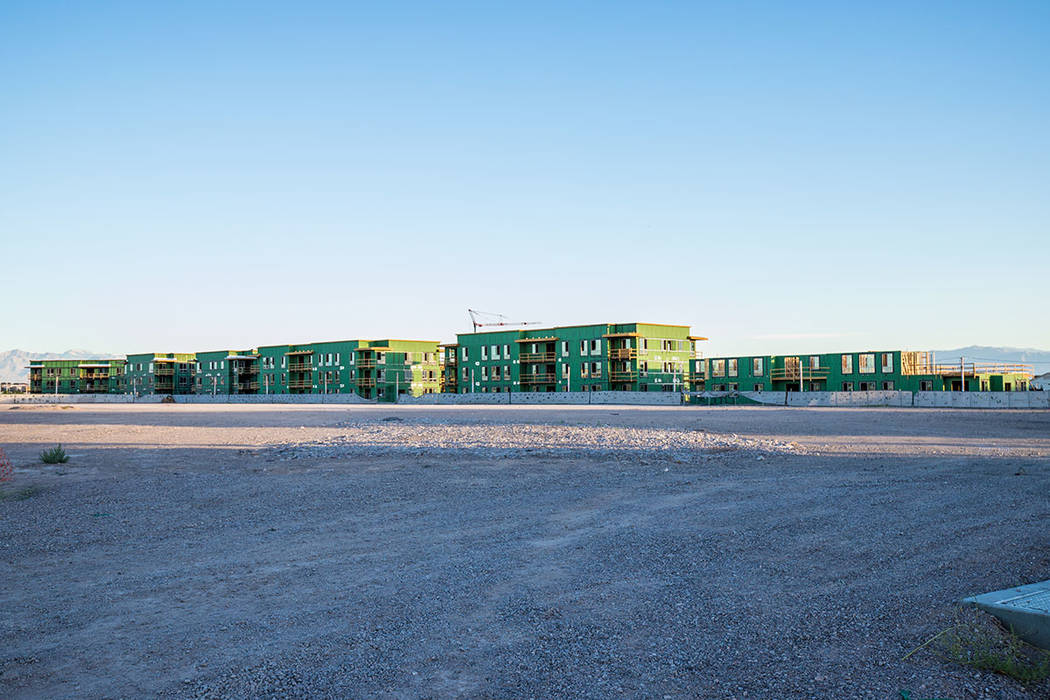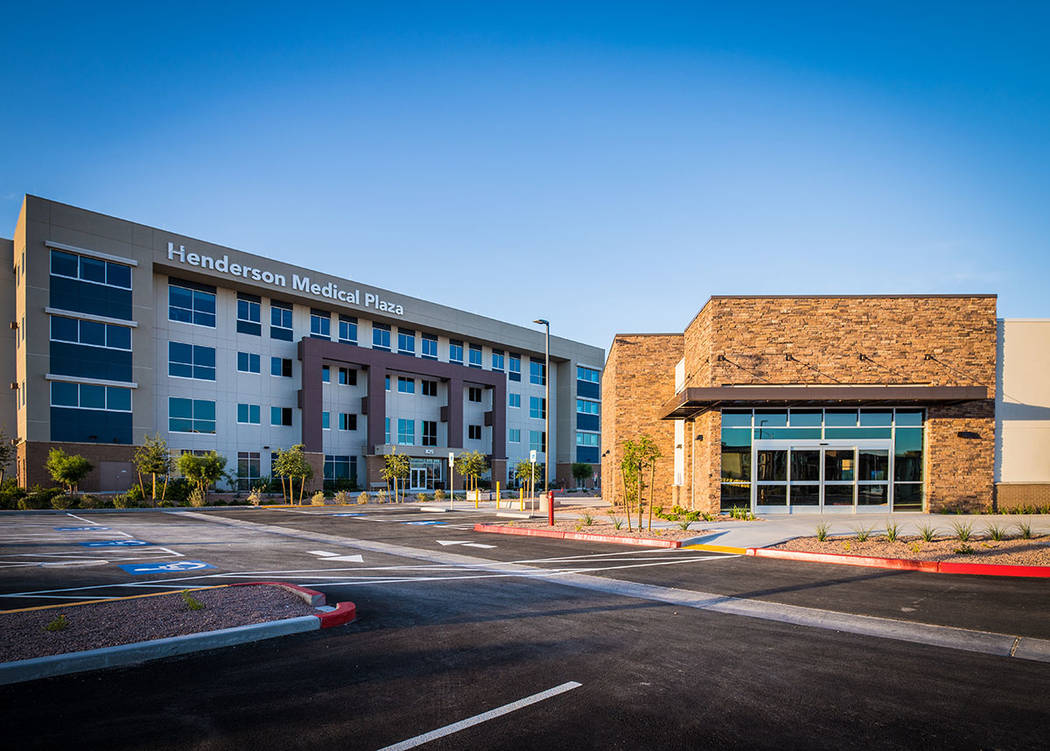 Union Village, which has dubbed itself the first integrated health care village in the U.S., announced it will sell 85 percent of its land by the end of the year and have construction underway on most of its 150-acre site by 2020.
Craig Johnson, co-founder and managing partner of Union Village, gave a media tour of the $1.2 billion project last week that has mostly flown under the radar since Henderson Hospital opened in November 2016 as part of the first phase. Next to the hospital is an 85,000-square-foot ambulatory surgery center and a medical office building that has opened, and the hospital has unveiled plans for two patient towers.
The campus is starting to come together as the developer envisioned with a medical village that combines all phases of health care with housing, retail and parks.
"It was a dream, and now it's a reality," Johnson said. "We're thrilled and getting interest from all over the world to look at it," Johnson said. "We saw the opportunity in a live, work and play concept. It's better than we thought it would be and is really well-accepted."
One of the housing components has already gotten off to a big start. In May Arizona-based The Wolff Co. completed the last of the 396-unit apartment complex called The Well. It's already 95 percent leased with rents that start at more than $1,100 a month for one bedroom. Wolff is building a 400-unit complex called The Aviary adjacent to it that will open in the fall.
The Las Vegas Athletic Club has a 95,000-square-foot facility under construction also scheduled to open this fall. A German company is building a dialysis center that will open in 2020.
Further construction is expected to get underway by the end of 2019 or early 2020 on several projects. Additional development has been made possible by 1 million cubic feet of fill for the former gravel pit. Most of the fill came from the Raiders stadium under construction on the Strip.
Union Village has closed on an 8-acre site for 50,000 square feet in retail and offices that will include a dental and other medical offices, fast food and a possibly a grocery store.
The village will have a food court, Wahoo's Fish Taco and Cracker Barrel among its dining options.
Utah-based PEG Development plans to build a Hilton Home Suites hotel.
Union Village itself plans to build 36 luxury condos on top of 20,000 square feet of retail with units selling for about $500,000 each, Johnson said.
The developers are in escrow to sell land for a group building 300 condos that Johnson said will be priced somewhere between $300,000 and $400,000.
Union Village itself is developing a 100-unit memory care village that will be different than what is typically done because it won't be in an institutional setting, Johnson said.
It will have individual homes as part of the village, which will have a restaurant, theater, wellness center, Starbucks, grocery store, pub and center for crafts, Johnson said. Rents will range between $8,000 to $10,000 a month for the village that caters to Alzheimer's and dementia patients, he said.
"This will be the third memory village in the world with the first outside Amsterdam and second outside Paris," Johnson said. "One of the big problems is memory care has been done in institutional-hospital like setting, and in that situation people are afraid because they don't remember why they are there. With homes set in a village, it can feel like a house where you grew up. They can eat in their house or restaurant and go to Starbucks or a pub."
Besides the memory village, plans are moving forward for a 200-unit senior assisted living center that is four stories, Johnson said.
There will be a 50,000-square-foot wellness center called the Institute for Hall of Fame Life. It's being done in conjunction with the Pro Football Hall of Fame in Canton, Ohio. Union Village is involved with co-developing a similar facility in Ohio.
It will feature sports rehab, outpatient rehab, serve as a training for pro athletes, senior fitness, psychological services and a pharmacy. It will include Eastern medicine as well with services such as acupuncture.
There's letter of intent for a developer to build a 186-unit senior apartment complex serving those 55 and older, Johnson said.
Other projects to be built include a skilled nursing facility for those on ventilators and requiring advanced care. There will be a rehab hospital for people requiring short-term rehab, he said.
Johnson said it's exciting to see the progress in Union Village even though they hoped to be where they're at today some two years ago. City of Henderson approvals and site upgrades took longer than expected, he said.
The village was planned with the expectation that it will serve a focal point of health care in the valley, and that's on its way, Johnson said.
"We all agree health care in Nevada has been horrible with its 47th ranking in the country and 51st for children," Johnson said. "Union Village is moving that needle."
Union Village also will be a place for medical tourism to draw people to Las Vegas, Johnson said. What will help determine that is when the Valley Health System, the owner of Henderson Hospital, pinpoints a center of excellence for each of its six facilities — a designation for medical care including for its surgical center, he said.
"If medical tourism is going to happen it is going to happen in Las Vegas and if it's going to happen in Las Vegas it's going to happen here," Johnson said. "We have hotel rooms, apartments, hospitals and all of the infrastructure to support medical tourism."
The plans for the village have changed over the years with about 100,000 square feet of retail planned instead of the 200,000 originally, Johnson said. That retail will probably be replaced with more residential and senior living that is more in demand than retail, he said.