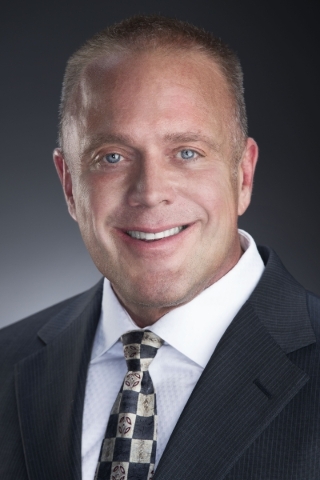 Americana Holdings, which operates as Berkshire Hathaway HomeServices Nevada Properties, Berkshire Hathaway HomeServices Arizona Properties and Berkshire Hathaway HomeServices California Properties, has joined forces with ListHub Global to provide its real estate sales executives expanded international marketing opportunities for their home sales.
Gordon Miles, president and chief operating officer of Americana Holdings, said the company partnered with ListHub Global to increase the exposure of its listings in the international marketplace specifically.
"Our Arizona offices see a lot of traffic from Canada while here in Las Vegas we see people from all over the world and in California there's a lot of traffic from China," he said. "This partnership allows us to get our listings out all over the world and gives our clients a better idea of the marketplace."
ListHub Global is an online marketing platform that exposes U.S. homes for sale to international markets. In Nevada, Americana Holdings is the largest real estate brokerage to use the service.
Before teaming up with ListHub, Miles said Americana Holdings worked with another service to get its listings out into the European marketplace.
"I wanted to expand that reach so I looked at the different products that were available and ListHub was able to get us the maximum number of websites for exposure around the globe," he said.
According to Miles, nearly 95 percent of people view real estate listings online first and that number is higher among potential international buyers.
"ListHub not only lists million dollar homes but properties in all categories so it gives our real estate agents an edge and it's an opportunity for them to get their name out there as well," he said. "Any way you can better expose a property is better for the seller and the property."
Americana Holdings, which operates 25 offices and boasts 2,500 agents, joined the Berkshire Hathaway HomeServices brand in 2014. This year it was recognized as the fourth-largest franchise in the Berkshire Hathaway HomeServices organization, posting $2.7 billion in sales in 2014.
For more information, visit www.bhhsnv.com or www.bhhsaz.com.