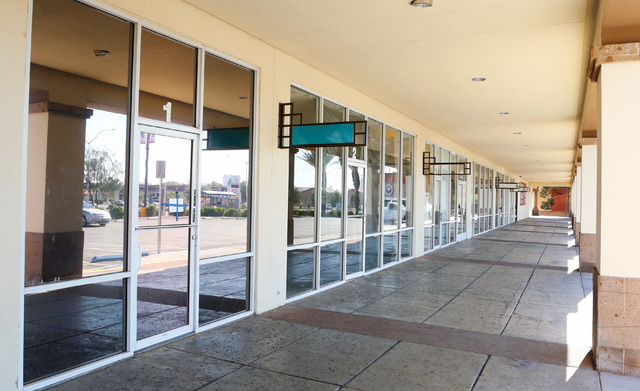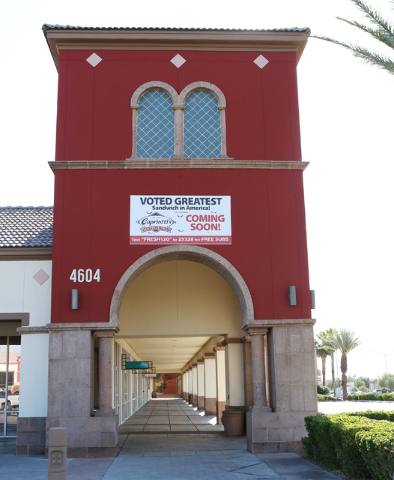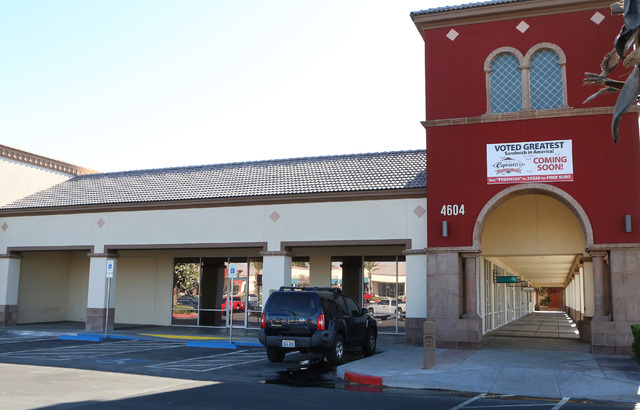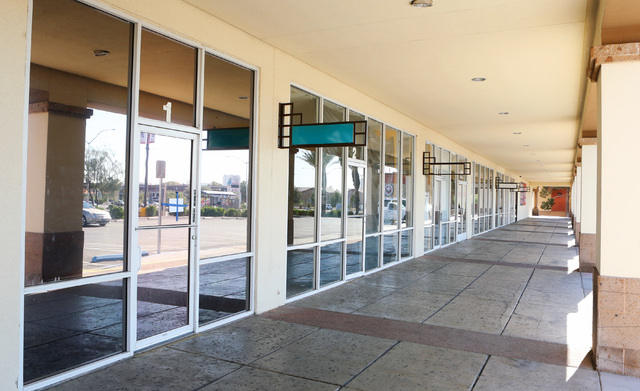 Sahara Pavilion North, a once thriving retail mall at the northeast corner of Sahara Avenue and Decatur Boulevard, fell on hard times when the region's real estate bubble burst in 2008. The 29-acre, 333,000-square-foot commercial center, once home to a Vons supermarket, Borders bookstore and other retailers, fell into foreclosure in 2011.
But the shopping center got a second chance last month when a California investment company bought it for $33 million from lenders.
Sahara Pavilion North's owners had obtained a $56.3 million mortgage on the mall in early 2007, Trepp LLC, a New York-based commercial real estate and banking research company, reported. In an email, Trepp research analyst Sean Barrie said the mortgage ended up being liquidated as a loss amount of $37.17 million, which equates to a 66 percent loss.
Payments were delinquent back to November 2011, which caused advances to pile up to $3.5 million, Trepp reported. The mortgage was due to mature in November 2016.
The Sahara Pavilion's appraisal was cut in October 2014, when the value was reduced to $36.1 million, less than half of the original 2006 appraisal.
On April 2, Joseph Daneshga of 3D Investments LLC closed on the purchase of Sahara Pavilion, which is 3 miles from the Strip. Beverly Hills, Calif.-based 3D Investments owns and operates malls, hotels, condominiums, and other real estate.
NAI Vegas assisted the seller, a statement announcing the sale said.
"It's a major sale," NAI Vegas partner Paul Chaffee said. "This sale shows that confidence has returned in retail properties."
Chaffee said the company had 58 parties from around the world interested in Sahara Pavilion North, which includes Ross Dress for Less, T.J. Maxx, Dotty's, Sheplers Western Wear and Dollar Tree as tenants.
The mall's former Borders location has been vacant since the store closed at the end of 2011. Chaffee said the Borders space "is a big question mark," but he added that mall is already benefiting from the Dollar Tree and El Super market, which have "brought a different traffic" to the mall.
Dollar Tree arrived in November and El Super took over a 51,000-square-foot space that had been vacant since about June 2011 when Vons vacated the space. But dozens of spaces of 1,000 to 3,000 square feet remain vacant.
Sahara Pavilion is in west central Las Vegas, a submarket with a 12 percent first-quarter vacancy rate, a Colliers International research report shows. The submarket has 6.98 million square feet of retail space, with 818,211 square feet sitting vacant, making it the valley's second-highest vacancy rate. The area's asking rent of $1.04 per square foot is the valley's lowest, Colliers said.
So the question remains, is Sahara Pavilion a poster child for the next trend in retail real estate – default, vulture buys and rebirth? Barrie says it certainly is a good sign.
"Plenty of borrowers are doing some hard evaluations on their assets, health and distressed alike," Barrie said. "The main objective of borrowers is to find any sort of refinancing or closing of their loans before this wave of maturities kicks into high gear, since we are waiting for interest rates to increase."
Colliers listed five significant local retail real estate sales in the first quarter. Those sales totaled $34.16 million and included Horizon Ridge Retail for $78 million, or $517 per square foot, and Orange Grove at Rhodes Ranch, which sold for $9.3 million or $379 per square foot.
Barrie said some massive commercial loans will come due over the next few years nationwide, with a majority coming due in 2016 and 2017.
"We start out with $70 billion in maturing loans for 2015, and we have nearly $240 billion maturing in 2016 and 2017 combined. (In all) 28.1 percent of the loans maturing between now and 2017 are retail loans," he said.
Shopping malls face a time crunch to find tenants to occupy vacated space before real estate loans mature, a crunch worsened as big-box giants Sears and J.C. Penney shed stores.
"That being said, plenty of high-profile loans have refinanced already," Barrie said.