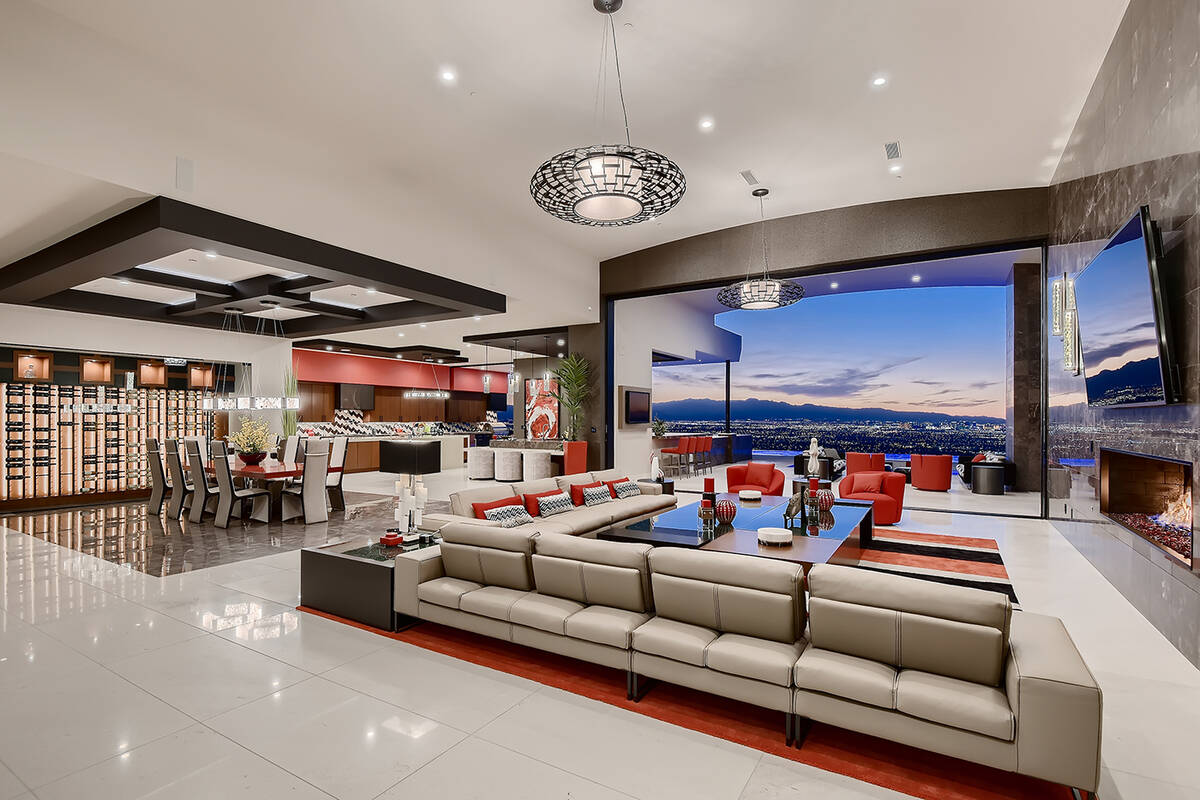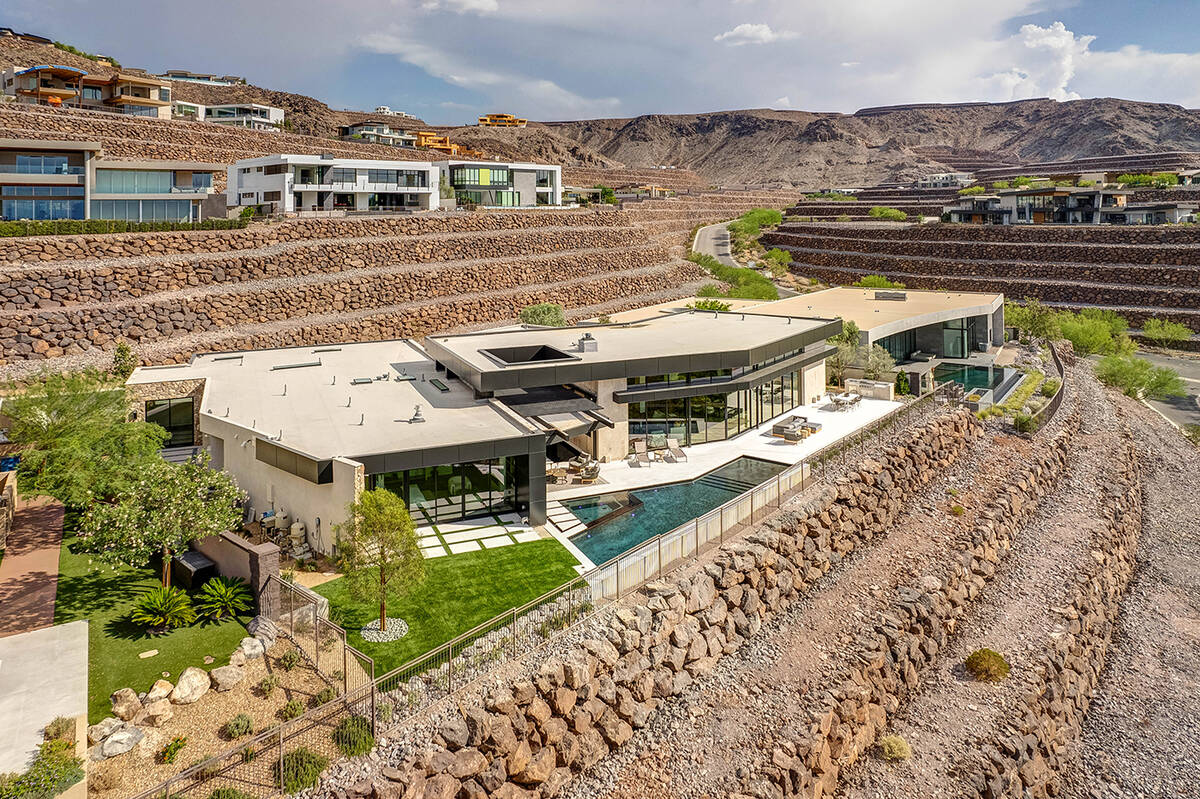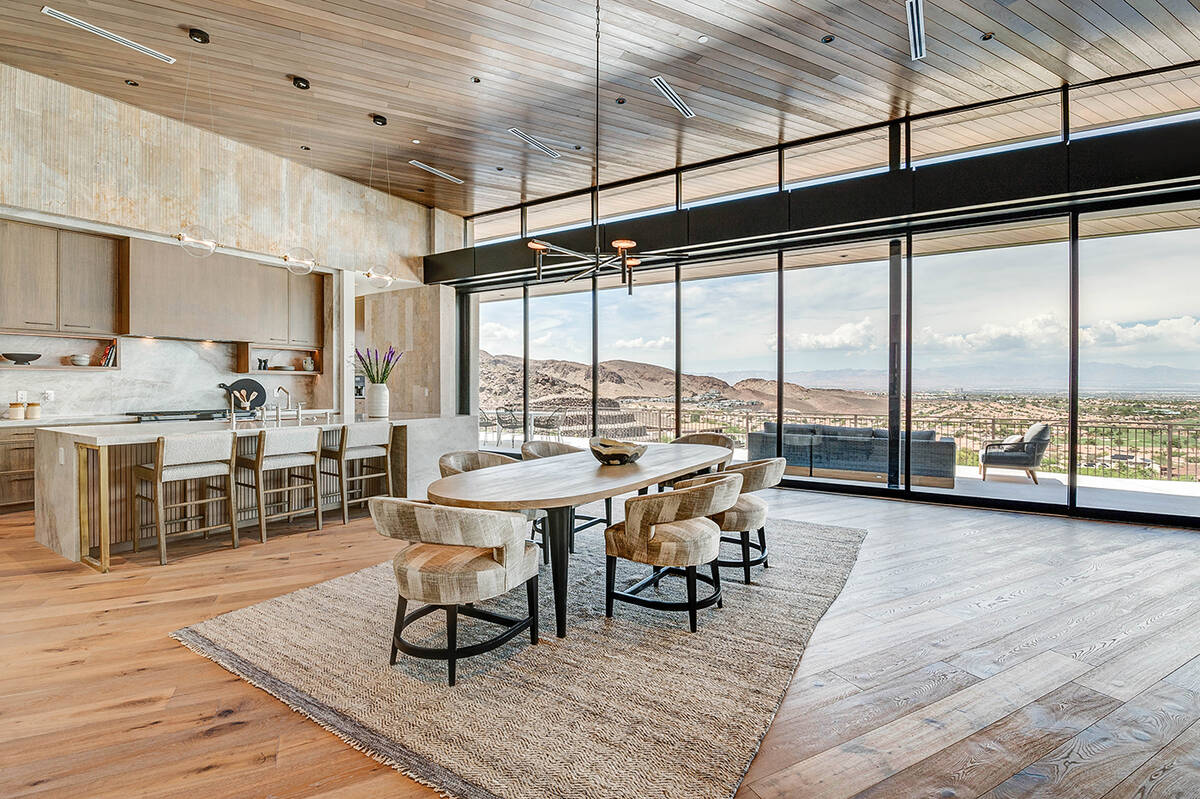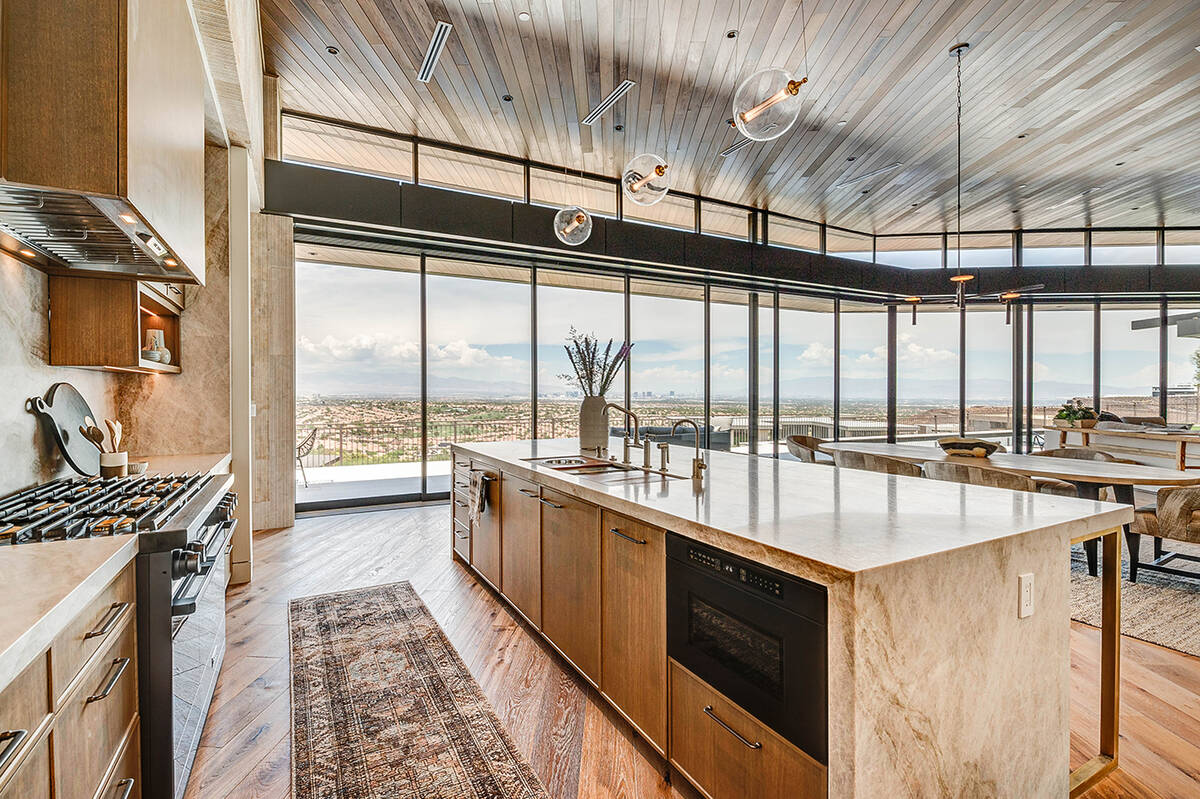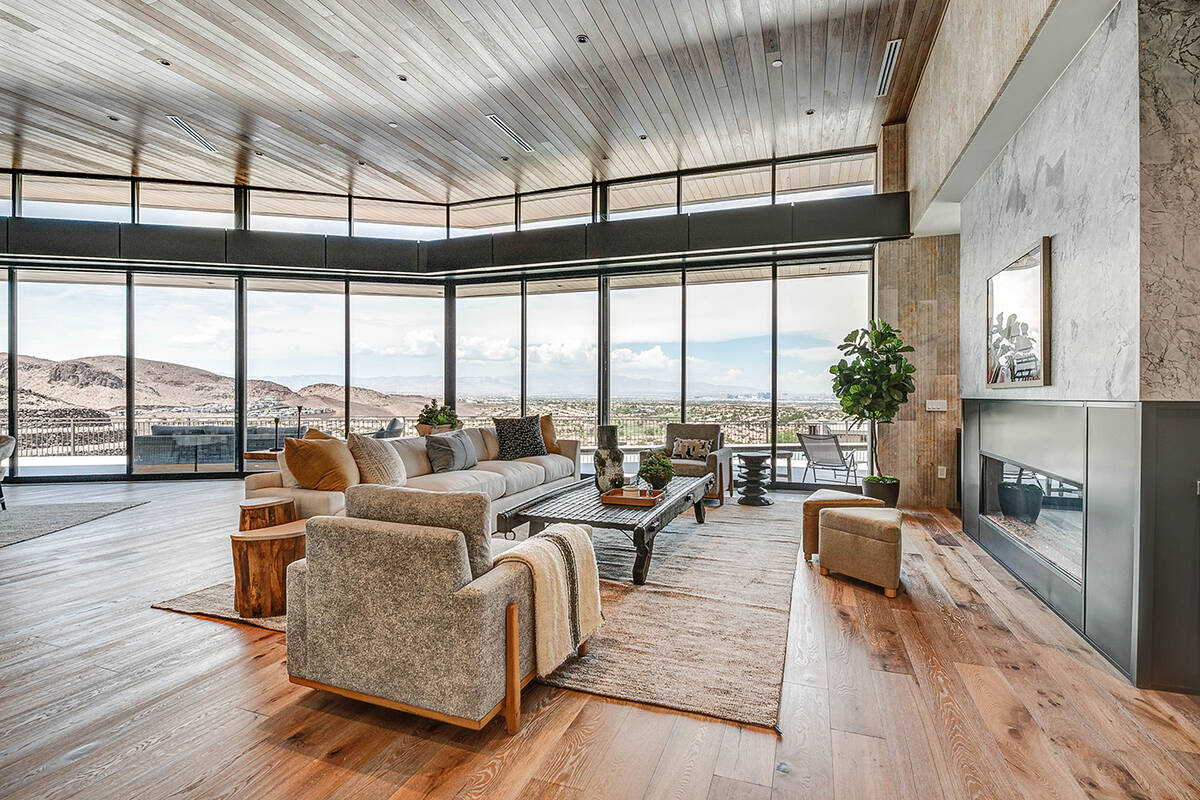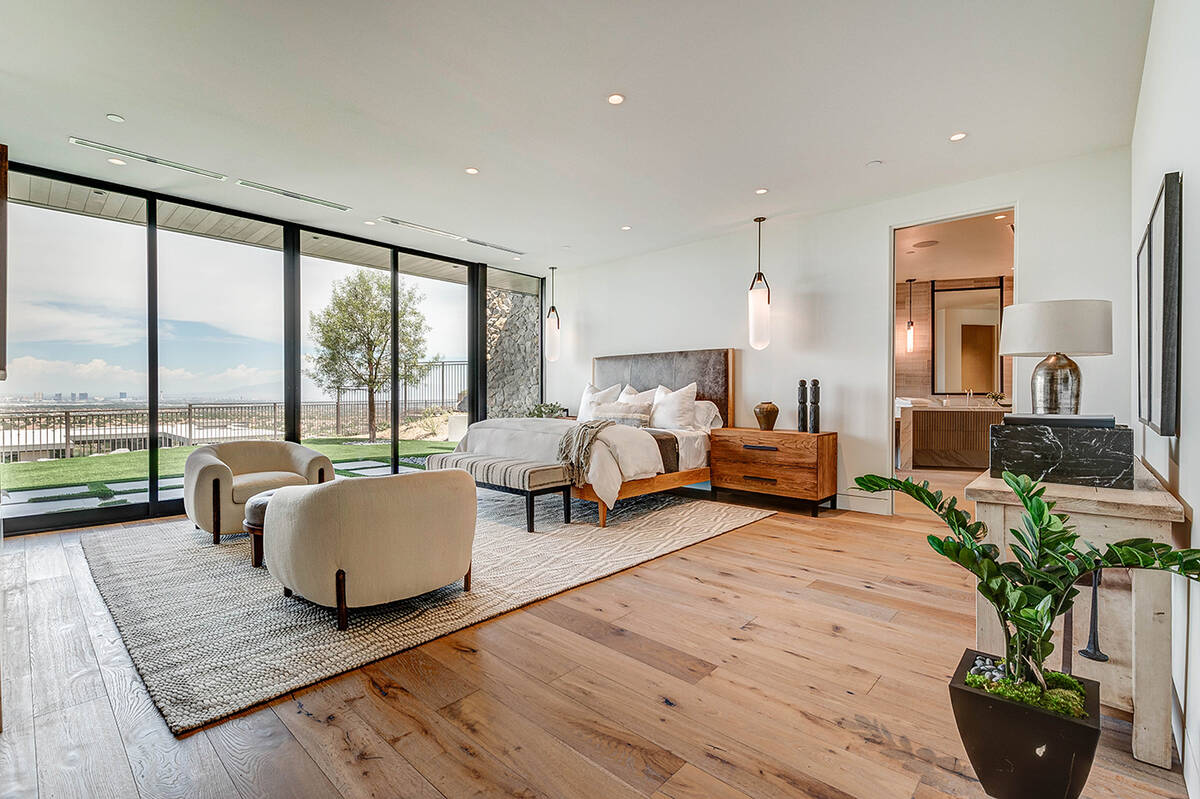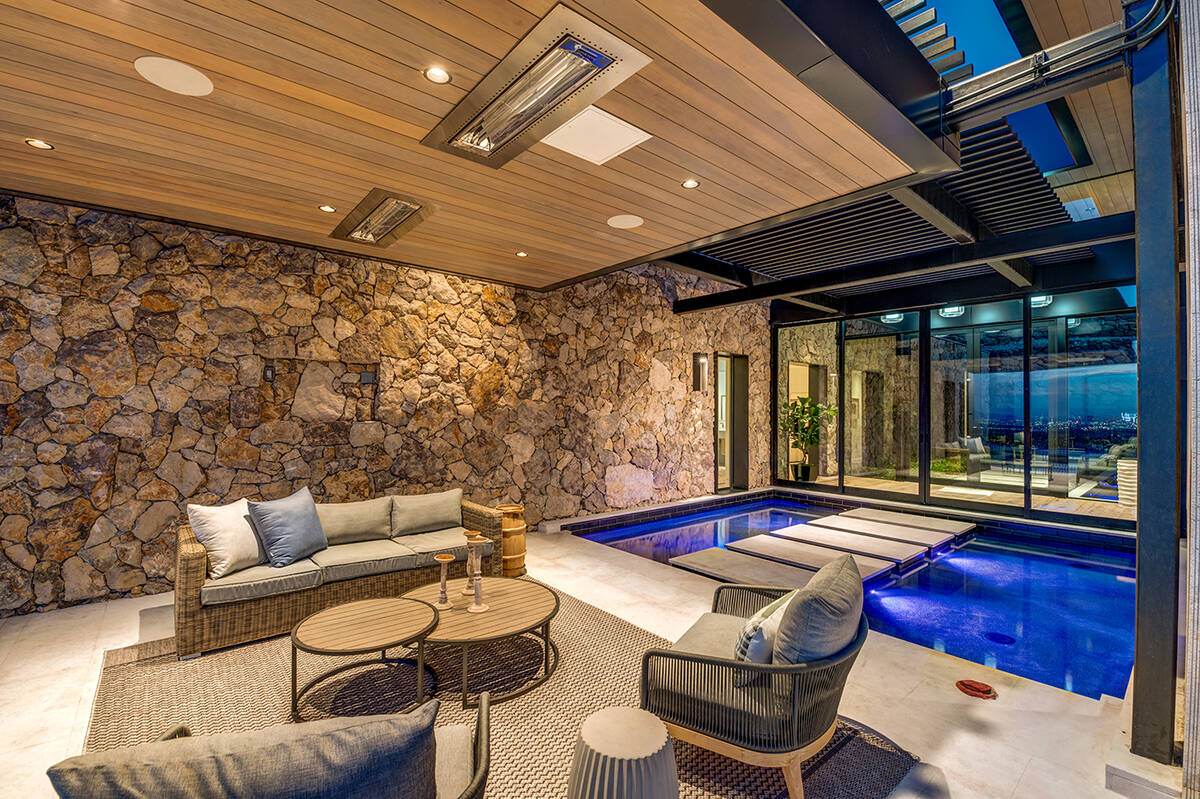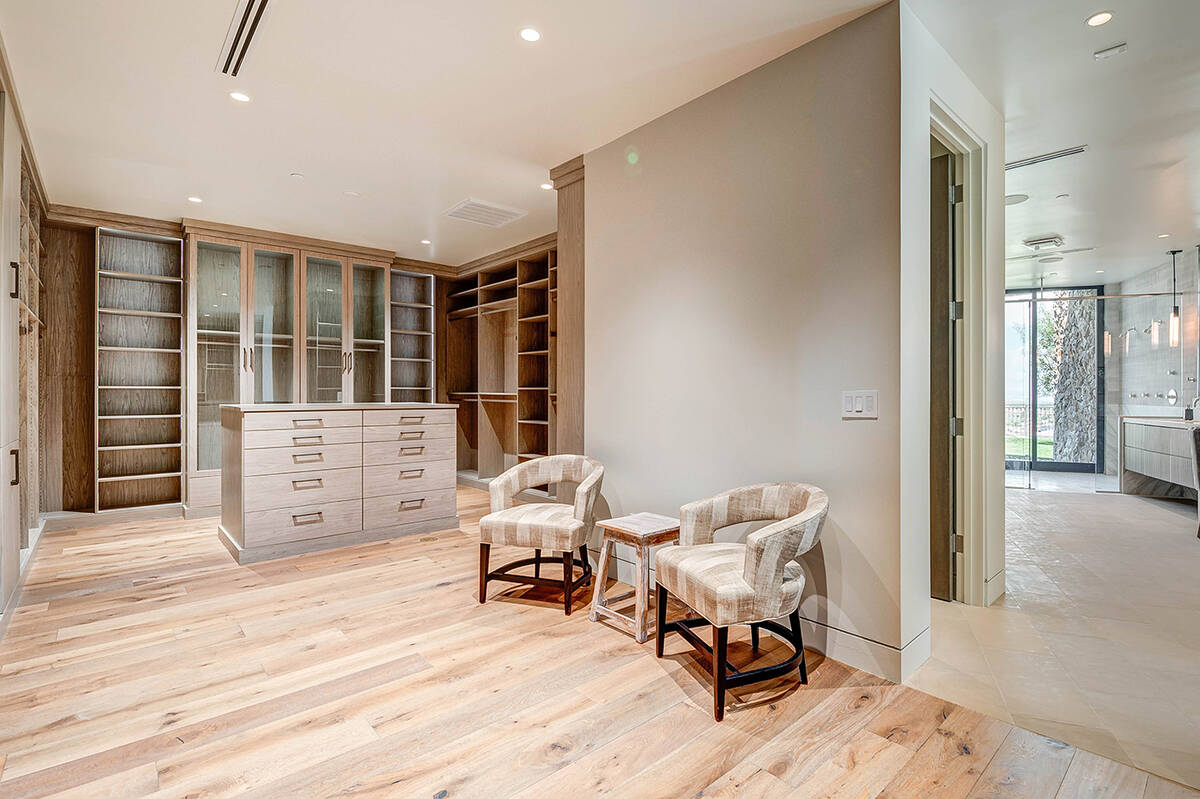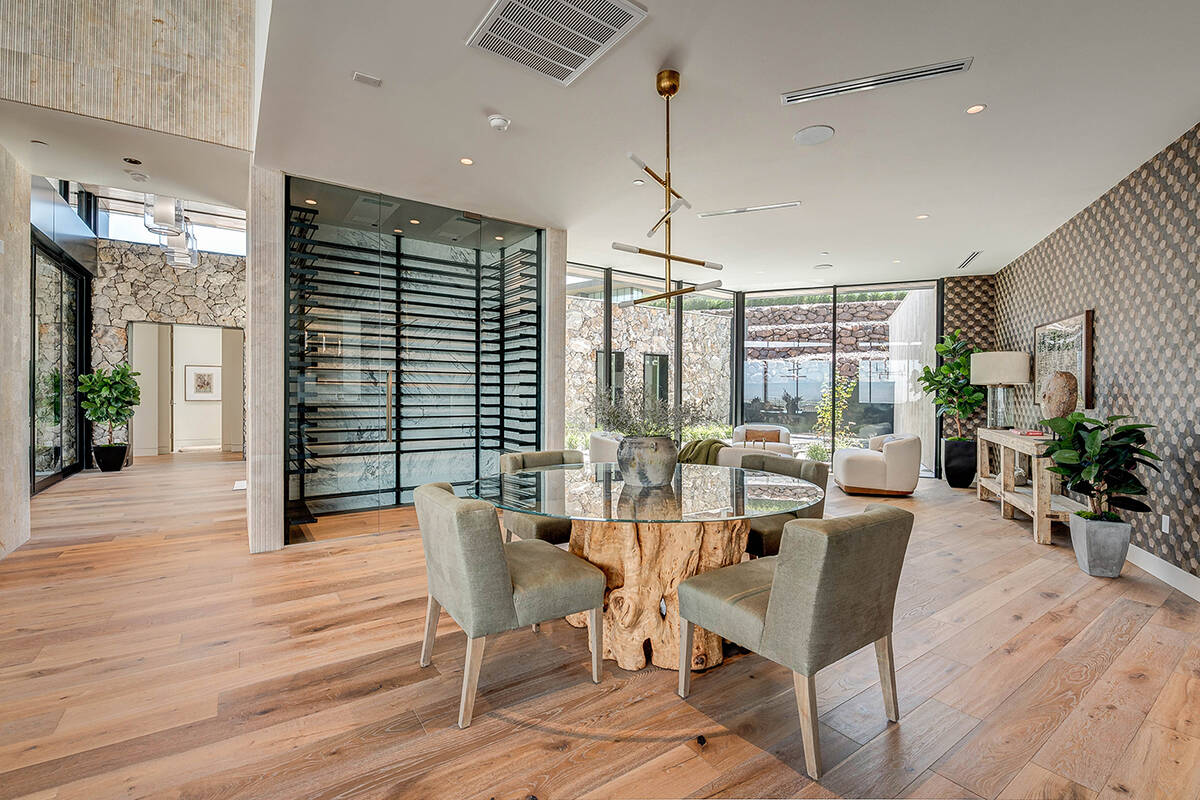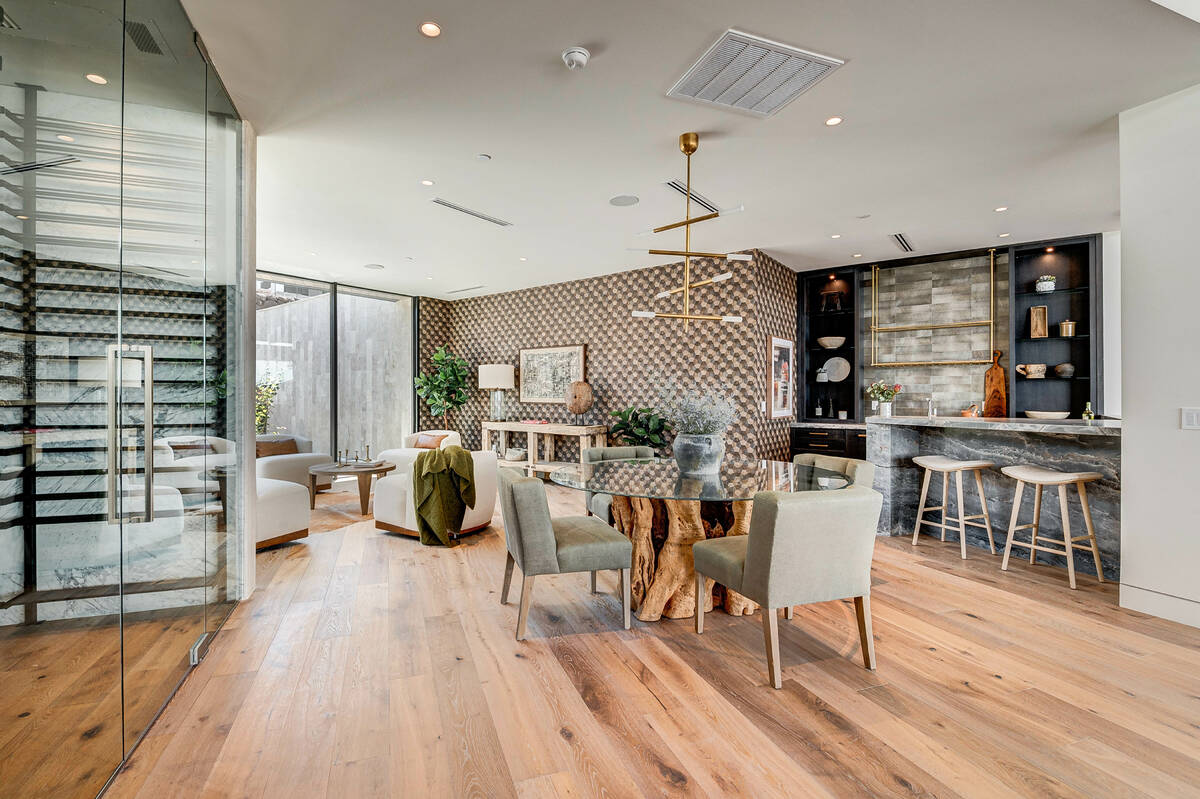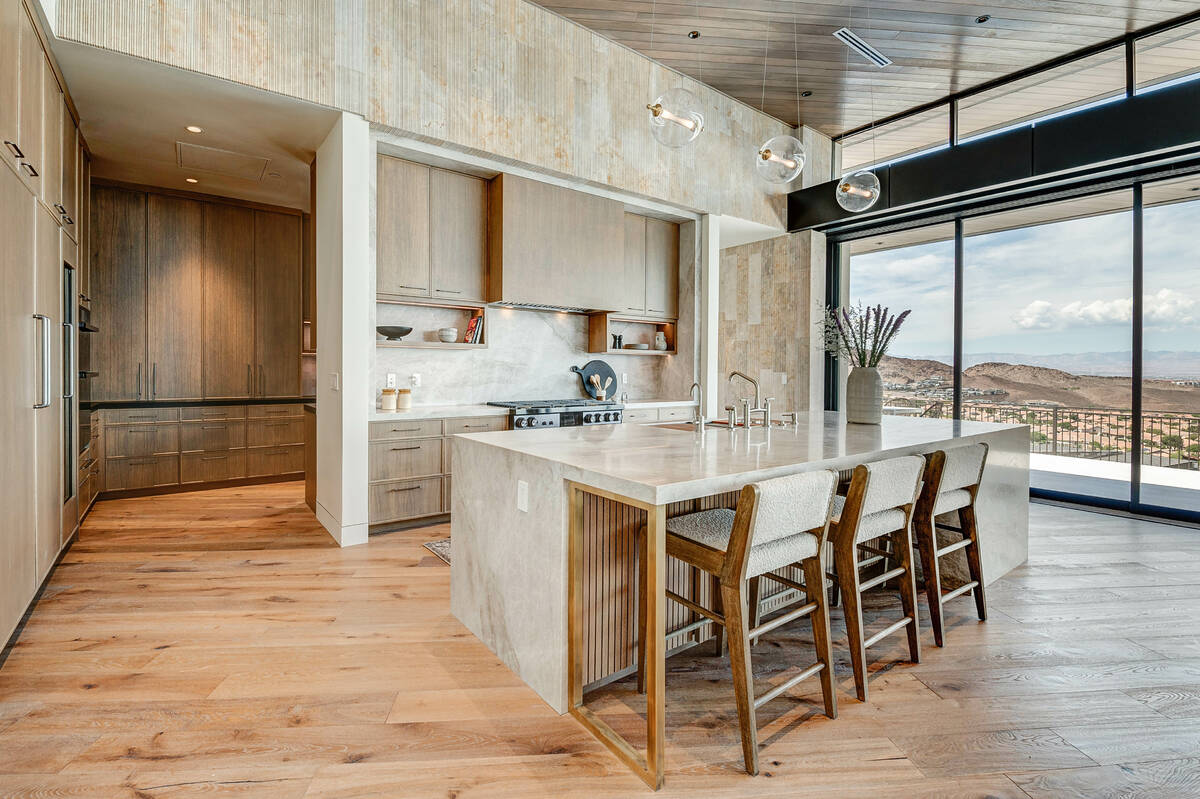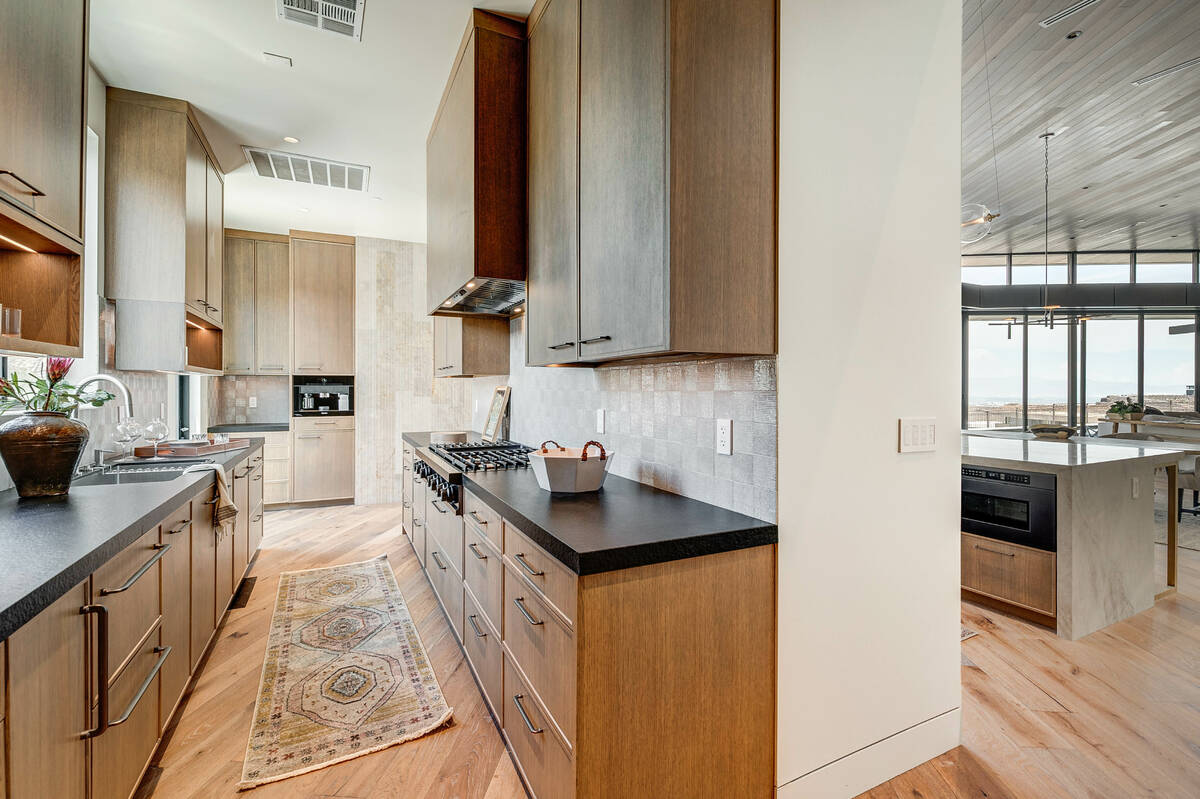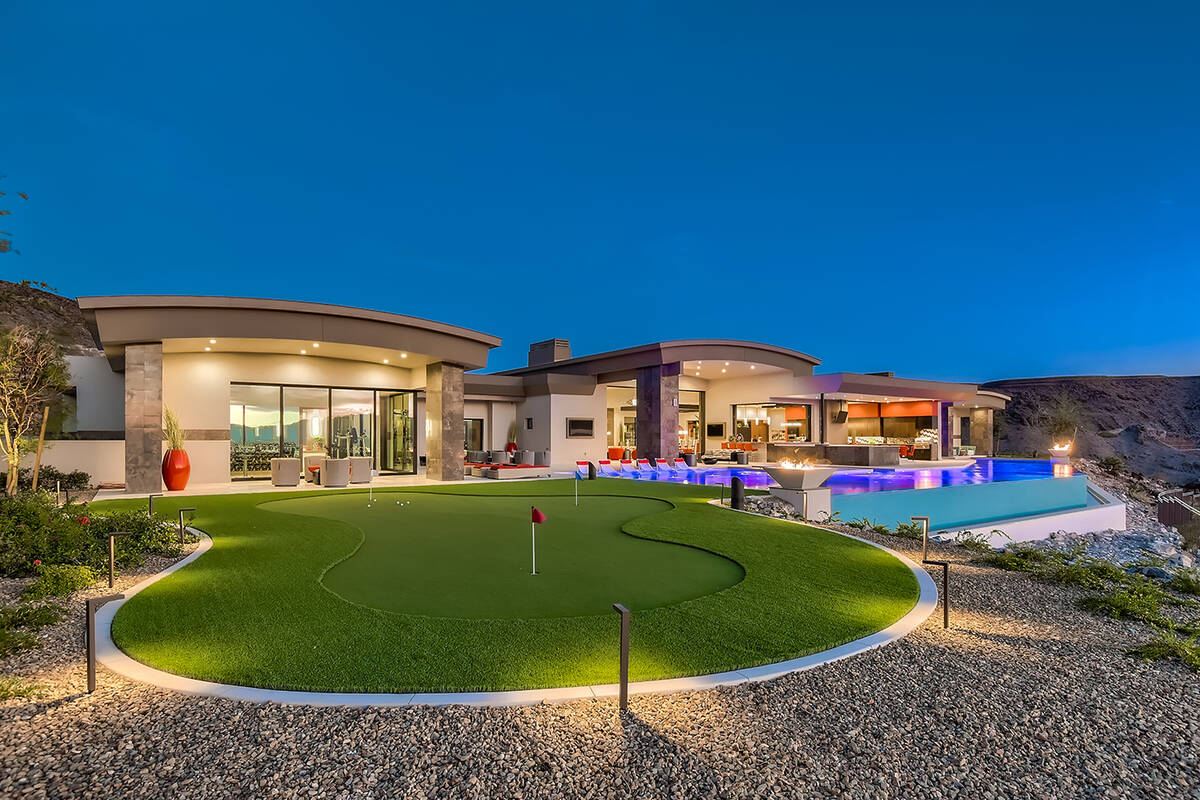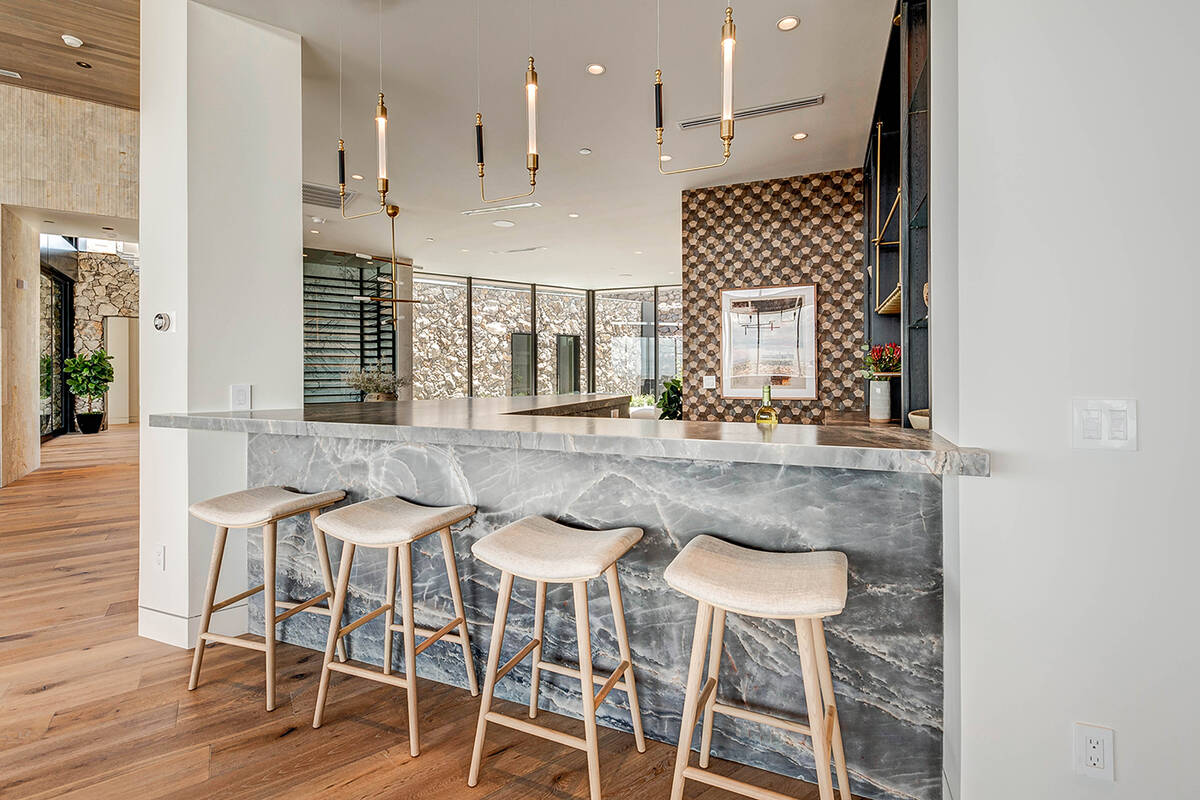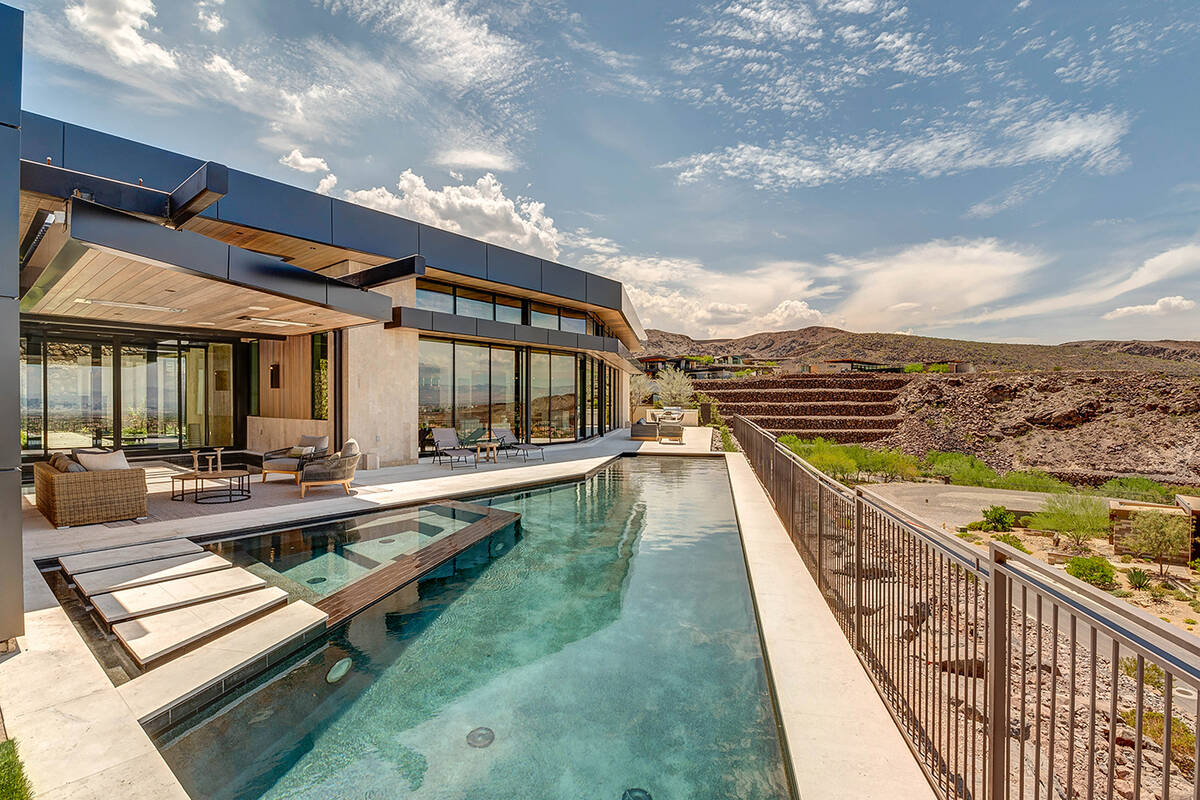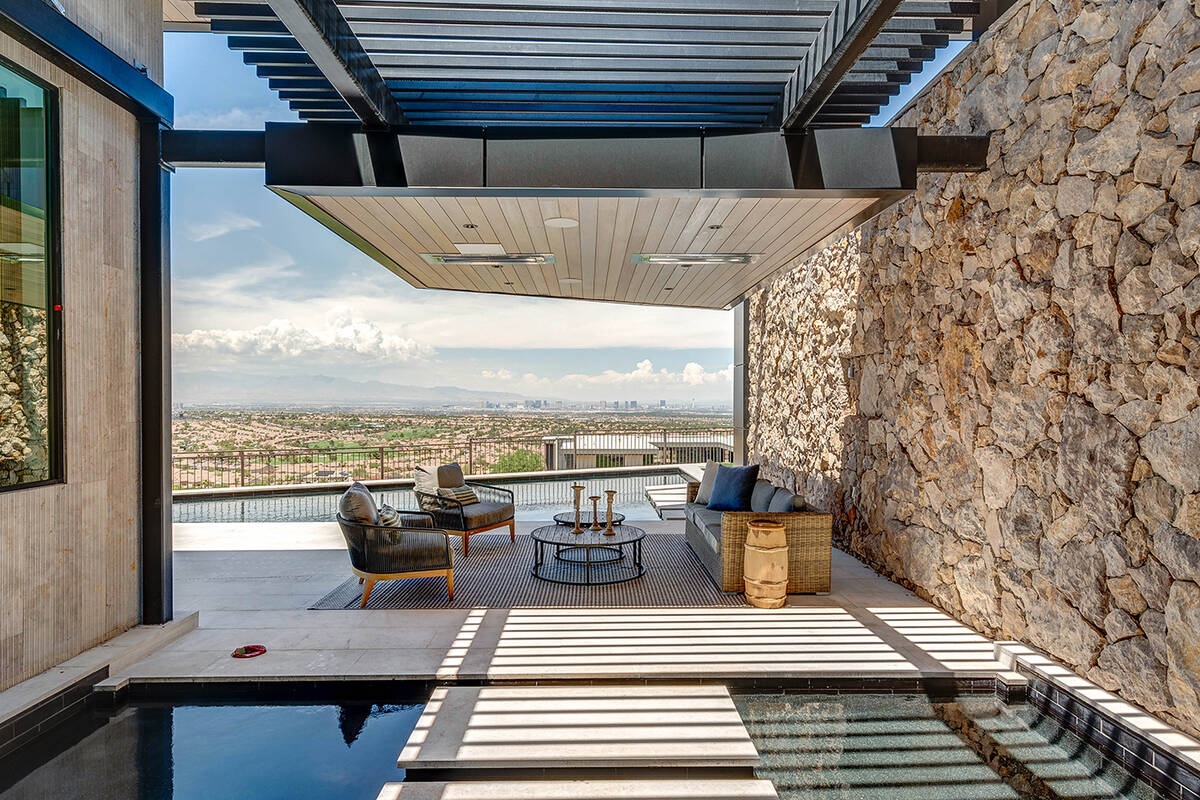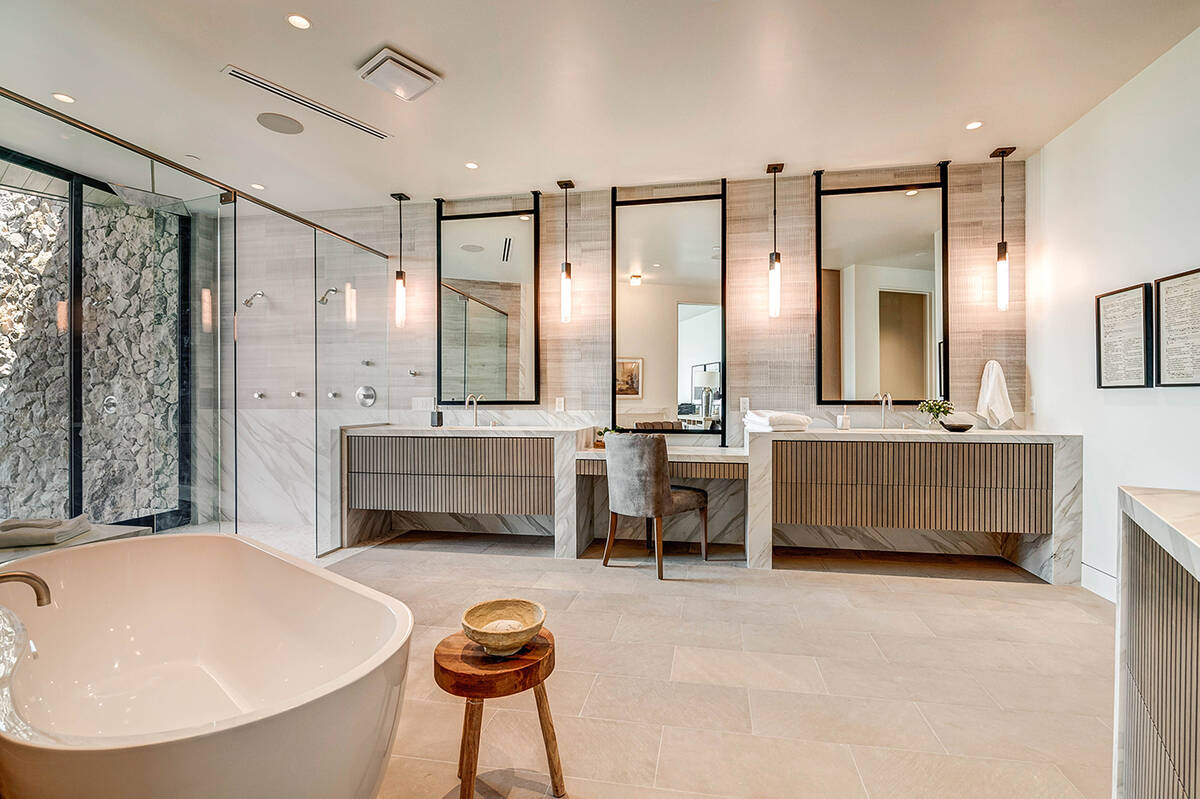 Led by a $14.5 million sale to actor Mark Wahlberg, the Las Vegas new-home luxury market hasn't shown any sign of slowing down despite rising mortgage rates impacting new-home sales as a whole.
Las Vegas-based Home Builders Research reports there were 544 closings of new homes worth $1 million during 2022, a 26 percent increase over the 432 in 2021. Those 2021 closings were 38 percent higher than the 313 in 2020. The 313 closings were 27 percent higher than the 247 in 2019.
That's in contrast to the new-home market overall, which saw closings fall 1.6 percent in 2022. Closings are a lagging indicator to sales because people can drop out of a transaction before it closes.
Escalating cost of materials and labor has pushed a greater number of homes past the $1 million mark in 2022, according to Home Builders Research President Andrew Smith. That doesn't account for all of the increase, he added.
"It has been said and makes sense that the higher-end buyer can withstand what's happening in the market right now better than a lot of people," Smith said.
Home Builders Research only tracks sales of production homes compared with custom homes in which the buyers acquire the lot and hire a builder to construct it. That doesn't count as a new-home closing.
That market appears to be stronger than ever, according to Las Vegas builder Blue Heron's Chris Beucler. The executive said it's constructing 17 luxury custom homes for clients — a number that typically ranges between seven to 10 — and has another 17 in development, a number that typically ranges from five to 10. These numbers would not show up in the statistics, unlike Blue Heron's production homes sold to buyers.
Wahlberg has top sale of year
Wahlberg bought a $14.5 million bungalow in The Summit Club, the exclusive resort community in Summerlin, while waiting for a mansion to be built on 2.5 acres, which he purchased for $15.6 million.
The two-story bungalow measures 7,327 square feet with four bedrooms and six baths. He bought it from the Discovery Land Co., the co-developer of The Summit Club.
Residential real estate is a reflection of the desirability and value of Las Vegas, said Anthony Spiegel, a Realtor with IS Luxury, who is intimately familiar with the Wahlberg transaction.
"The fact that people like Mark Wahlberg and many others are viewing Vegas as a viable place to call home is a really important note for us to take as a city and not to take it for granted. It takes quite a bit to attract people of means and flexibility and optionality. When you get those people here, it means you are doing a lot more for them than simply saving them 14 percent of their income tax. You're delivering a quality of life that is not only acceptable but one that is desired. That speaks to the efforts and attractiveness of Las Vegas as a city from the amenities to the diversity to everything it has to offer."
The No. 2 sale is a Sun West Custom Homes that sold for $6.02 million in Ascaya by Ascaya Inc. The single-story contemporary home measures 6,318 square feet with five en suite bedrooms, a four-car split garage, wine room and a disappearing-edge pool with a Baja deck
Melissa Tomastik of UMRO Realty Corp. was the seller's agent, and Linda Staley of Berkshire Hathaway HomeServices Nevada Properties represented the buyer, Brian Panish.
The No. 3 sale was on Boulderback Drive in Ascaya that went for $6 million. The two-story home built by Blue Heron measures 6,287 square feet with five bedrooms and 5½ baths, two fireplaces, wine room, butler pantry and prep kitchen. It has a negative-edge pool and spa.
It was listed by Kylie Ann Lum of UMRO Realty Corp. Zar Zanganeh of The Agency represented the buyer, Adam Boyden.
The No. 4 sale was for $5.8 million in MacDonald Highlands. The modern one-story home, which is part of the Richard Luke Collection, has a 16-car garage that also serves as a man cave. It measures 7,458 square feet with five bedrooms and six baths. The home has a theater, game room, office, bar, wine wall, porcelain floors and 15-foot ceilings. The backyard has a pool, spa, fire lounge and a cabana with a kitchen.
Kristen Routh-Silberman was the listing agent and also represented the buyer, Scott Anderson.
The No. 5 sale was for $5.7 million in The Summit Club called The Summit Club Villas. It measures 7,022 square feet with five bedrooms and 5½ baths. The buyer was Frederik Smith.
New construction on the market
The new-home luxury market continues to hum along.
Darin Marques, broker/CEO with the Darin Marques Group at Virtue Luxury Real Estate Group, said he has a new home under contract in Ascaya that was listed for $6.9 million. It closes March 14.
The ultra-contemporary design with a coastal feel measures 6,100 square feet with five bedrooms and six baths. Marques said it was built by Nevada RE LLC, a private builder, and was designed by renowned Brandon Architects of Newport Beach, California.
It has soaring wood plank ceilings, hardwood flooring and walls of glass. A series of floating concrete steps lead to an oversized double-glass door entry. The open floor plan has a gourmet kitchen, wet bar, casual and formal dining, family room, great room and indoor-outdoor living.
"There's not a lot of great luxury inventory on the market," Marques said. "You either have brand-new homes under construction or homes built prior to 2009 that feel dated. Even with buyers I am taking out, what I have experienced is a lot of them are shocked there's not that many homes available (in the $3 million to $5 million range). Builders can't build homes fast enough for the demand."
Those who are living in existing luxury homes and refinanced at 3 percent or less aren't about to leave with interest rates much higher, Marques said.
Those buying at $5 million and above are using cash for their purchases, he said.
Marques said the home under contract had 10 showings in one week, but that's not happening on $450,000 listings. They may get one or two or a week on those, he said.
"A lot of people are moving here for tax advantages, and that will continue to feed that market for us," Marques said. "Vegas has become a real city with sports teams and attracting a lot more people here."
Sun West President Dan Coletti said he has a home on the market in Acaya priced at $15.9 million. Two lots were combined to create 2.53 acres.
The one-story home with seven bedrooms and nine baths measures 9,589 square feet. It has a large pool with a spa and cold plunge. The exterior has a fire feature, outdoor kitchen. It has a casita, study, game room and six-car split garage.
The owner, Stan Gribble, is selling the new home to construct another in Ascaya though this one was just completed, Coletti said.
Coletti said that he's still getting buyers from California and demand remains strong. He has five new homes under construction, including ones in MacDonald Highlands and Ascaya. Also, he has a design underway at The Summit Club.
"It is still going pretty good," Coletti said. "My buyers are affected by interest rates but not as much as lower-price brackets. I can't say we have felt a negative impact of interest rates, yet. We still might, but California buyers are still coming."
Blue Heron executive gives outlook
Blue Heron set the valley record in 2021 when it sold a showcase production home in MacDonald Highlands in Henderson for $25 million.
Beucler, president of the Blue Heron Nexus division, called the start of 2023 "best quarter ever" for the high-end luxury marketplace for custom homes in The Summit Club in Summerlin and MacDonald Highlands in Henderson, including projects that have exceeded $20 million at The Summit.
"There's been a large influx of people that have found out Las Vegas is a great place to live as well as a great opportunity to have their dream home," Beucler said. "I think they see this as an opportune time and see real estate as a solid investment when you're in a tumultuous time relative to the stock market."
Over the past 18 months, Blue Heron has gone from three to 10 communities.
Beucler said the strength of the market is $5 million and above, and buyers in the $8 million-plus range have been most active. People are willing to step up for what they "see as once in a lifetime opportunities," like in Lake Las Vegas, for projects on an area known as The Island — 60 acres surrounded by water.
Blue Heron is converting reservations for sales for 37 waterfront sites known as Arvada at The Island. Homes are under construction at Velaris at The Island, and show homes are expected to be listed in the next 30 days and be completed by the end of the year.
Blue Heron will add to the luxury new homes on the Multiple Listing Service. Its show home on the North Shore at Lake Las Vegas, known as Caliza, is being listed for sale and expected to fetch as much as $5 million-plus.
Blue Heron plans to list a show home and two spec homes in March at Oasi in the historic Tomiyasu neighborhood, near Sunset and Pecos roads. The spec homes are expected to be listed in the high $2 million to low $3 million range, while the show home at Oasi will be a high $4 million to low $5 million. All three will be completed in the next 60 days.
A show home in Prado in Section 10 in west Las Vegas is expected to be listed in March in the $5 million range.