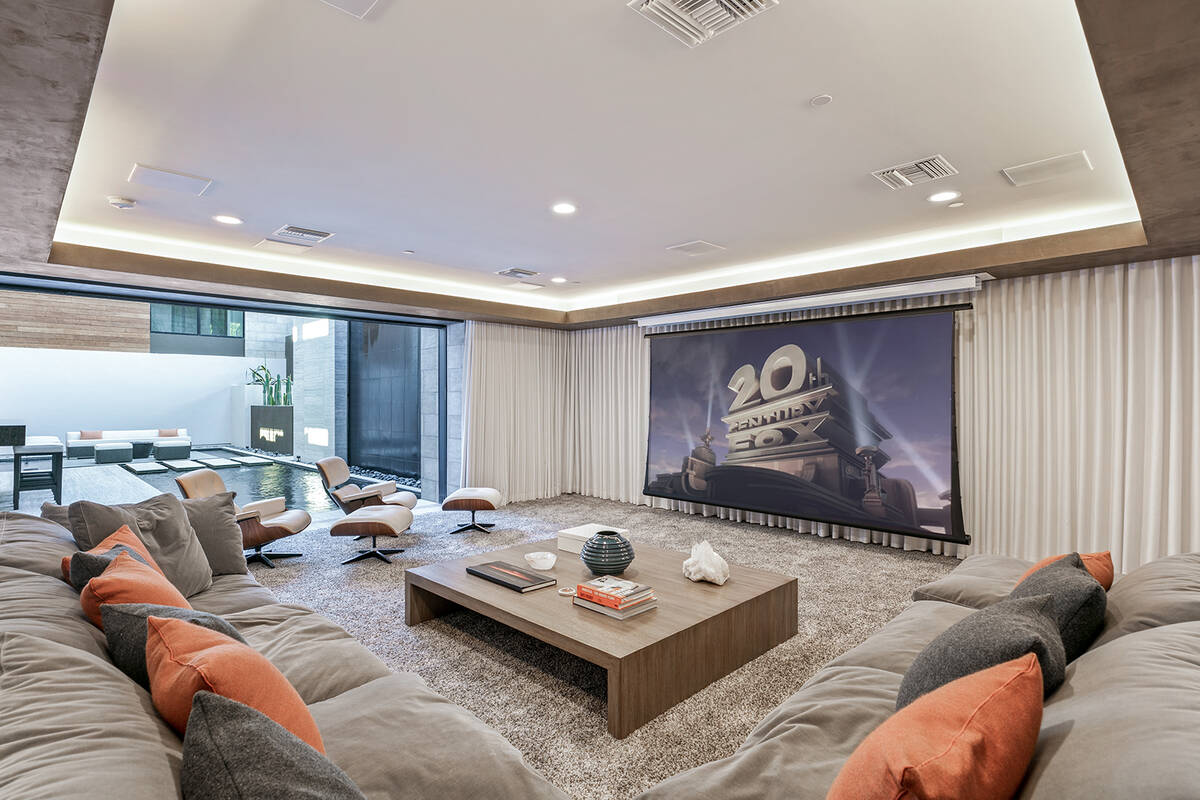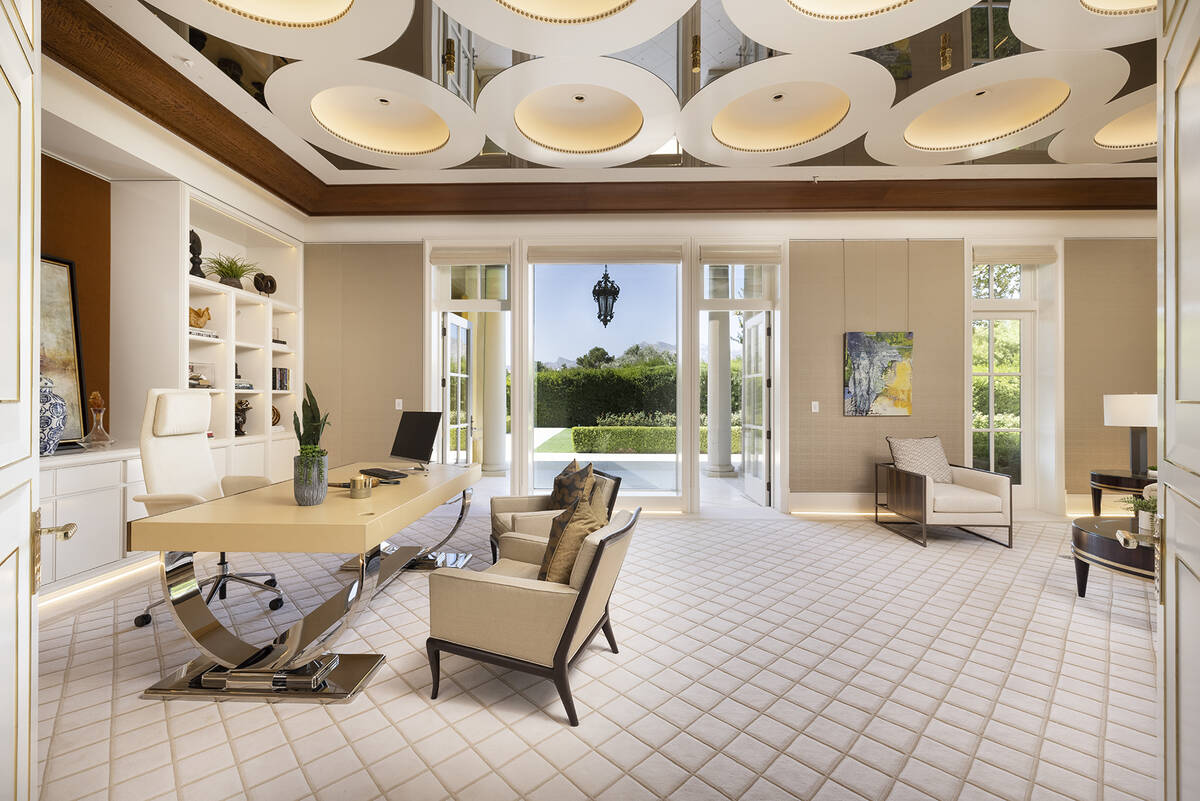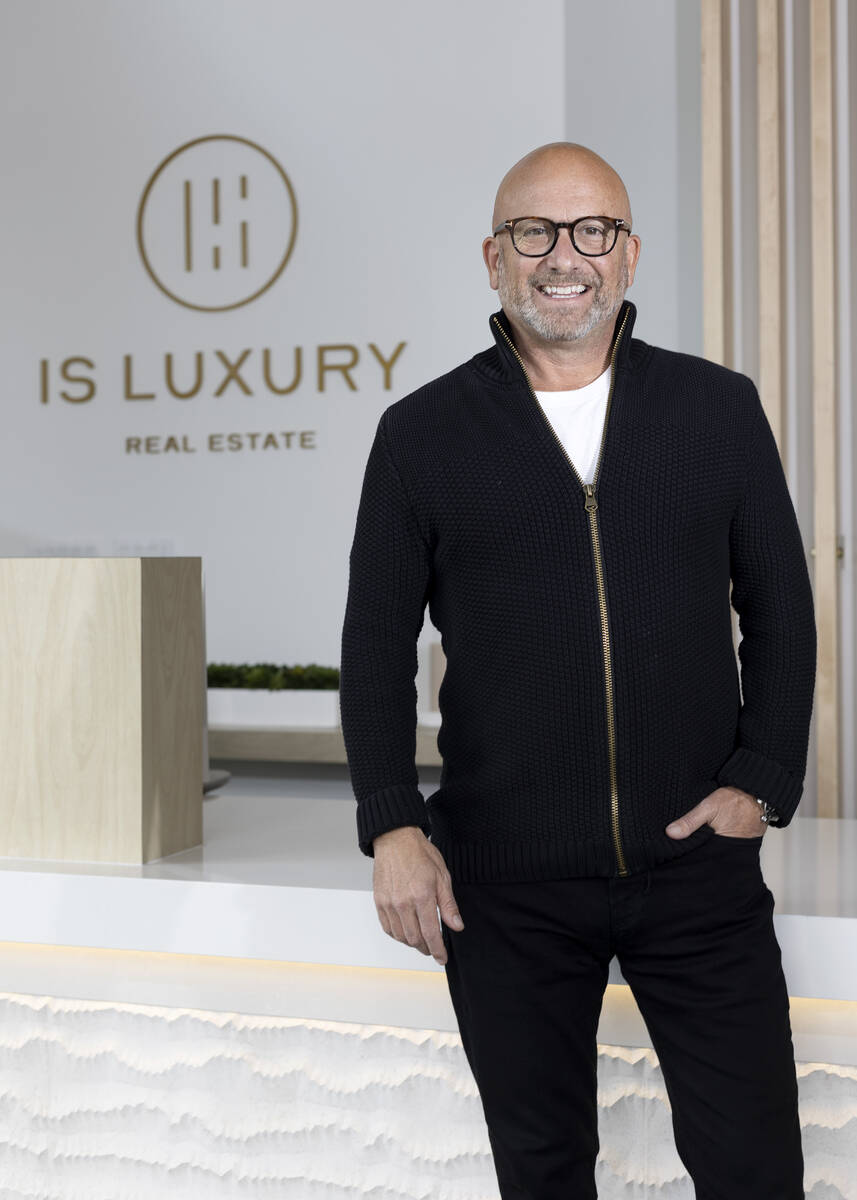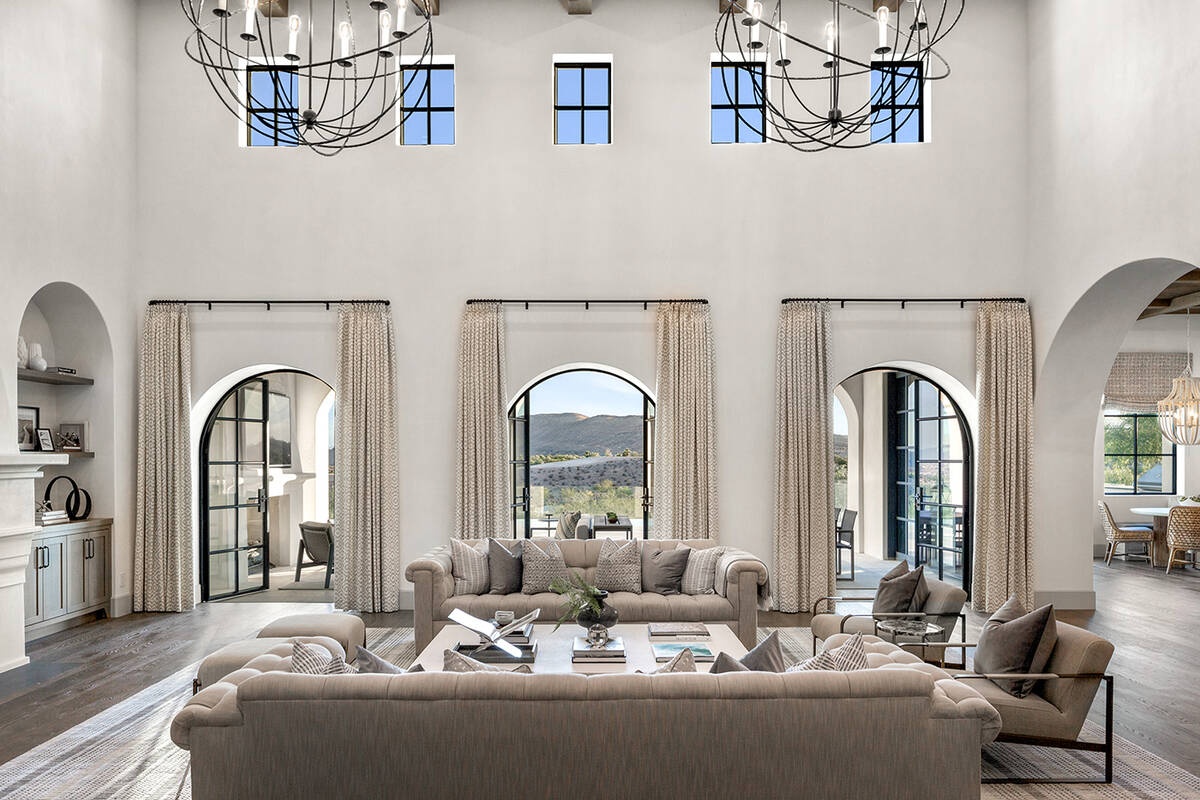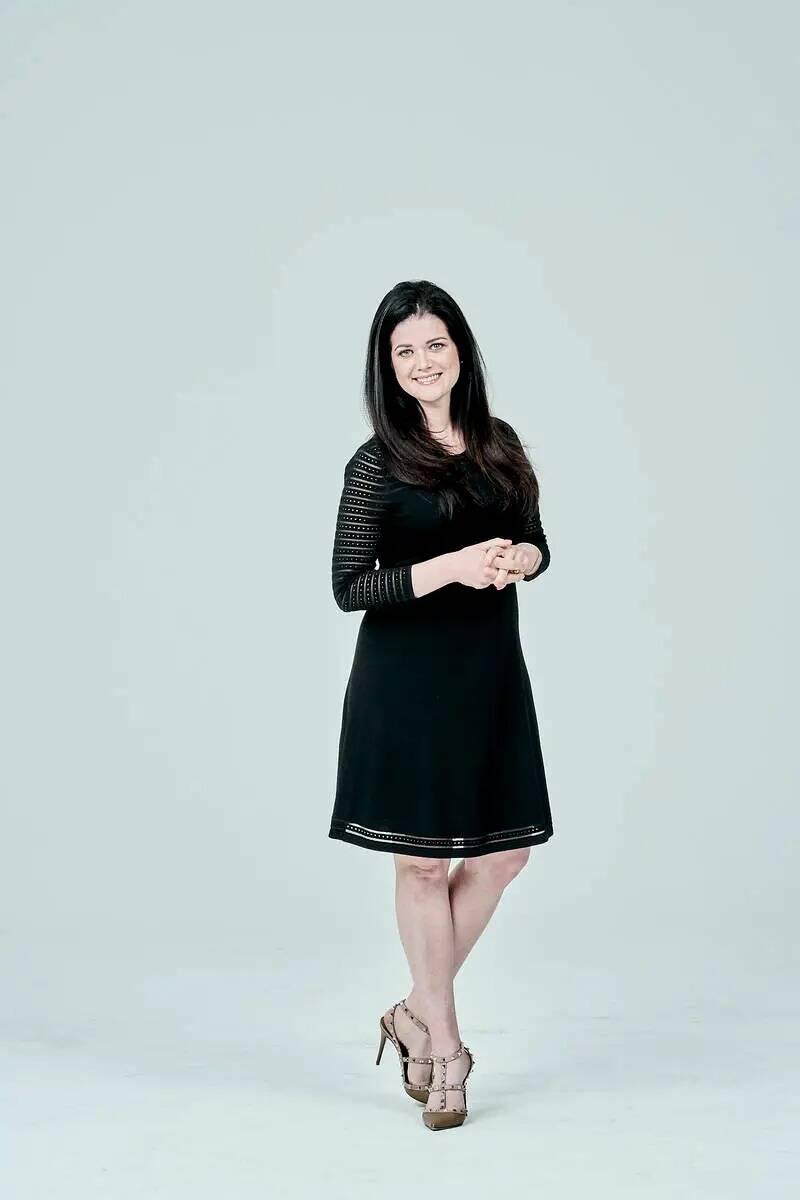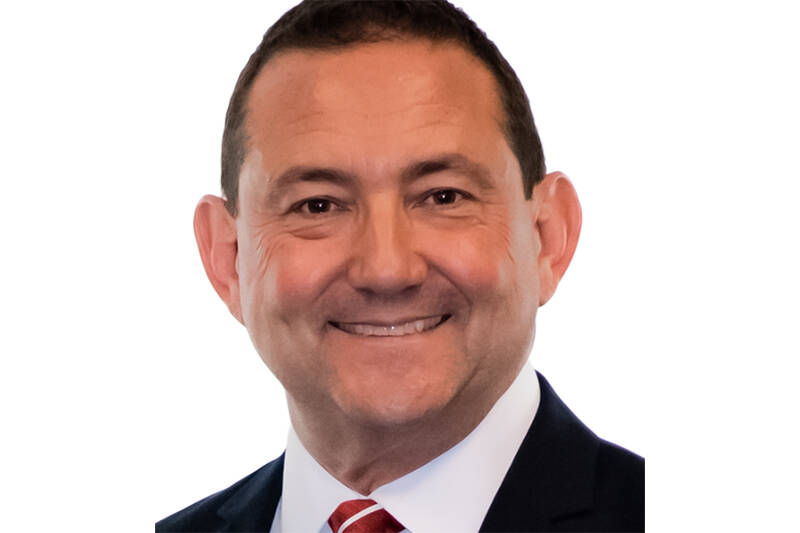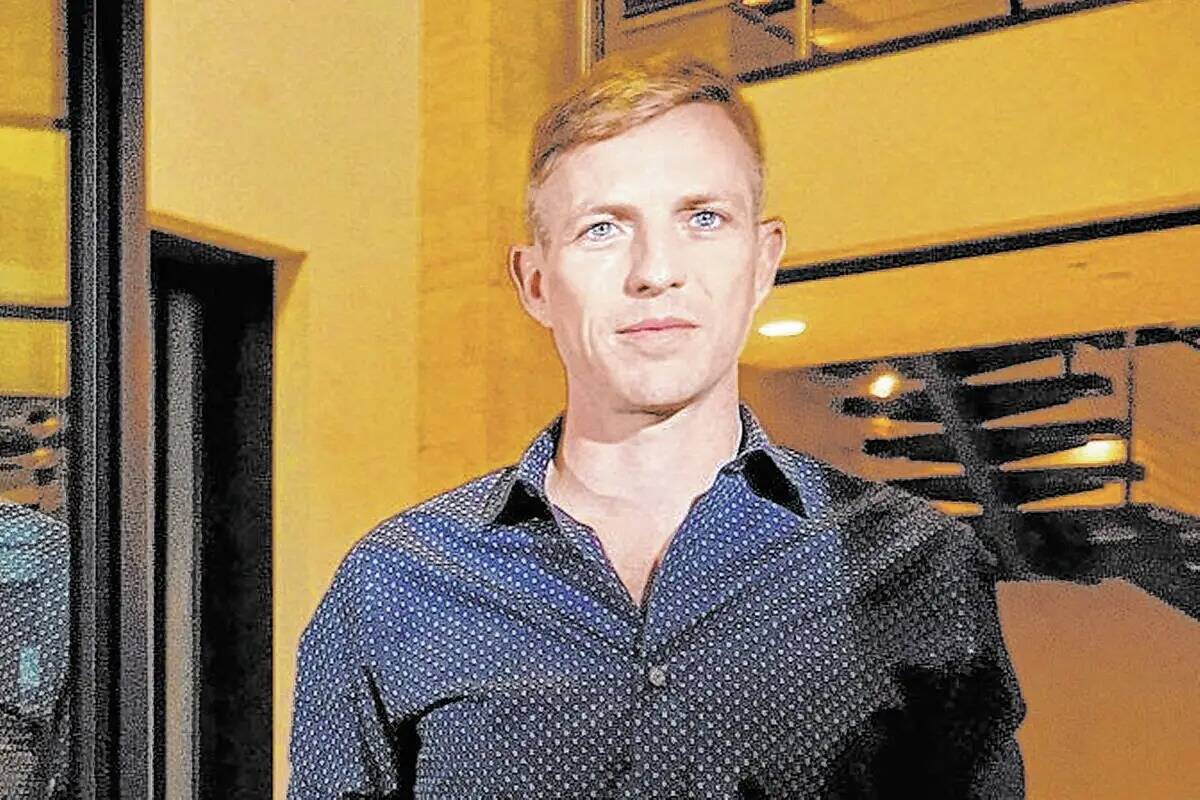 The luxury home segment has taken a hit just like the rest of the housing market during the second half of 2022, but Realtors and custom builders said they have an ace in the hole for a rebound in 2023 — the ongoing migration to Las Vegas from California and other states and the cash those wealthy buyers bring with them.
There were 67 closings of luxury homes and condos in Clark and Nye counties priced above $1 million in December — the fewest since there were 41 closings in June 2020 at the start of the pandemic.
That brought the 2022 total to 1,562, the second highest in history behind the 1,685 in 2021, a 7 percent year-over-year decline. Although an increase in prices has boosted what qualifies as a $1 million-plus home, 2022 was still a substantial gain over the third highest year of 825 closings in 2020, according to figures tracked on the Multiple Listing Service of the Las Vegas Realtors by Forrest Barbee, corporate broker with Berkshire Hathaway Home Services.
Realtor Rob Jensen of the Rob Jensen Group said the slowdown was evident in the fourth quarter when there were 240 luxury closings in the Las Vegas Valley in 2022, down from 401 in the fourth quarter of 2021. There were 312 closings in the fourth quarter of 2020, when the housing boom took off after the lockdown from the pandemic
A more than doubling of mortgage rates in 2022 put a damper on the housing market overall, both new and existing homes and especially in the segments below $1 million. But for buyers at higher price points, primarily those who purchase with cash, the bigger concerns behind the slowdown are the decline in the stock market, uncertainty about the economy and a potential recession, according to Las Vegas Realtors.
Closings between $1 million and $3 million were most impacted in 2022. Jensen reports there were 168 closings between $1 million and $1.99 million during the fourth quarter, down from 311 in 2021. There were 35 fourth-quarter 2022 closings between $2 million and $2.99 million, down from 55 in 2021.
Affected the least was the $3 million and above category with 37 closings in the fourth quarter of 2022. That compares with 35 in 2021, which was down from 44 in the fourth quarter in 2020, Jensen reports.
What everyone is pinning their hopes on for 2023, despite the higher mortgage rates and uncertainty about the economy, is the continued migration.
Redfin reported that Las Vegas was the No. 2 state in the nation for migration behind Sacramento, California. Las Vegas saw 6,400 newcomers in November alone, down from 7,100 in October and 8,700 in September. Redfin reported Los Angeles is the top origin.
Migration to Las Vegas, as companies have allowed more employees to work remotely, helped fuel record luxury home sales in the summer of 2020 and 2021, with the pandemic causing people to seek larger homes and a different lifestyle.
In a recent presentation to Coldwell Banker Premier, Applied Analysis principal Brian Gordon said more than 72,000 people have moved to Las Vegas in the previous 12 months. That translates to 8.4 people moving to Las Vegas every hour of every day, he said.
Some 38.3 percent of those new residents originate from California, by far the most of any state. It's followed by 5 percent from Florida, 4.7 percent from Texas, 4.5 percent from Washington, 4.3 percent from Arizona, 3.6 percent from Hawaii, 3.4 percent from Illinois, 3 percent from Utah, 2.8 percent from Colorado and 2.5 percent from New York.
Realtors have said luxury clients from California have embraced Las Vegas because of its value that gives them a nicer home with more amenities. Many are fleeing the state because of taxes and regulations if they're business owners.
"My motto is: 'Thank God for California.' But what I have been seeing over the last 60 to 90 days is a lot of the transactions have been local," said Ivan Sher, owner of IS Luxury. "But I do believe what takes us from a good market to a great market and a bad market to a great market is the influx of people who are looking to get out. California is a huge contributor to that."
Sher said the California influx has slowed as people pause and see what happens next with the volatility of the stock market and interest rates. That should change, he said.
In November, Los Angeles County approved a mansion tax — a transfer tax of 4 percent for those properties valued between $5 million to $10 million and 5.5 percent for $10 million and above as a way to generate revenue for affordable housing. It doesn't take effect until April 1, and Realtors are urging wealthy homeowners to sell before then. That opens the door even more for Las Vegas.
"Things like that are going to get people to run," Sher said. "It's a tipping point. Those kinds of moves by California are going to continue to help us. It's pushing them out more."
Also, Sher said there are some growing opportunities from the Pacific Northwest and cited Washington state clients complaining about luxury tax on capital gains.
"I'm a big believer in Las Vegas, and with things happening in California, Washington and other states, even though it's tougher for the rest of the United States, we will have a different path," Sher said.
There are wealthy Californians still coming to Las Vegas who are renting for 30 to 120 days to check the housing market because they fear the bottom hasn't been reached and wanted to find the right property, Sher said. Their intention is to buy, he added.
"I'm starting to see the same rationale and pent-up demand and need to acquire (after the quarantine ended in 2020)," Sher said. "I think we will have more locals and out-of-state people buying in the first and second quarters of this year. We're going to have a great first two quarters. I'm seeing multiple offers on properties for the first time in a while."
Las Vegas Redfin agent Tzahi Arbeli cited how migration to Las Vegas has slowed but luxury buyers are still attracted. They are selling a 1,100-square-foot, $2 million property in San Francisco and coming to Las Vegas and getting luxury homes for $1 million to $1.5 million, he said.
"There are also people who came here a year ago and settled because there was nothing available, and now are going to buy something nicer because there is more inventory," Arbeli said.
Bob Hamrick, chairman and CEO of Coldwell Banker Premier Realty, agreed that the California exodus is continuing but slower than it was in the market runup.
There's so much positive going on in Las Vegas and the slowdown "is a blip," he added. "It's going to return once our market comes back because there is so much power in our marketplace."
The luxury market hasn't been impacted as much as the lower tiers, but it has slowed, as evidenced by the closings. While interest rates don't affect those buyers as much because more are paying cash, they have properties in California or other states to sell before they buy in Las Vegas, Hamrick said.
"I am certain as we start to work our way this self-inflicted damage (of higher interest rates to cool inflation) I think Southern Nevada is going to be one of the first markets that recovers," Hamrick said. "That's going to be from all the pent-up demand from people who truly want to be here. It's just a matter of not being able to right now."
Gordon said that throughout 2022 the pace of migration has remained "relatively robust" and it's not unusual to see a slow down in the fall as the holidays approach and kids are back in school.
"Population is continuing to expand, and at the same time we've seen a slowdown in residential construction activity, and that has the potential to affect supply and demand dynamics going forward," Gordon said. "Assuming the growth continues into 2023 and beyond, fewer homes being built today has the potential to be problematic down the road."
Evangelina Duke-Petroni, a Realtor with IS Luxury, said that at one point the luxury market was 70 percent out of state and 30 percent locals and that recently it has been more 50-50, including those who moved here within the past two years and now want a permanent home.
"Sometimes, people will come in and buy and get an idea of where they want to be and make a move within a couple of years," Duke-Petroni said. "We are seeing more of that."
Duke-Petroni said no one should see the luxury market as in decline. Prices marked right are holding steady, and having sales at pre-pandemic levels shouldn't be viewed as a problem for those who lived through the Great Recession and housing downturn in 2009 and 2010, she added.
"We have hit a new norm in pricing that's not going to be determined by anything happening in the economy," Duke-Petroni said. "The economy absolutely plays into luxury real estate, but we've set ourselves apart and Las Vegas has become a place people want to go, and once they get here they want to stay."
Kristen Routh-Silberman, who is a Realtor with Douglas Elliman Real Estate, said in looking back on 2022 it's safe to call the record of 2021 "an outlier and best year" anybody has had in real estate across the country.
"The real interesting thing about 2022 is that the luxury market held up," Routh-Silberman said. "I'm optimistic about the luxury market for 2023. All of the fundamentals of Vegas still hold true, and if there are recessionary pressures in the U.S., that puts pressure on high-tax states, and zero-tax states like Nevada usually do really well in those environments. That bodes well for Las Vegas. The frenzy is over from 2021, and we're moving more into our traditional market. Las Vegas continues to dominate along with Florida and Texas of the places people want to migrate to and live in. California can't work itself out anytime soon, and we will still see Northern California and Southern California luxury buyers coming into our market."
A $900 million luxury resort-style condominium project within the private guard-gated MacDonald Highlands in Henderson started site work last summer and is expected to continue to attract luxury out-of-state buyers with its $3 million and above price point, Routh-Silberman said.
Las Vegas luxury homebuilders also see the opportunity going forward with out-of-state migration.
Growth Luxury Homes is opening the luxury hillside community Neo adjacent to MacDonald Highlands in Henderson with 89 homes priced $1.8 million and above, according to Steve Escalante, senior vice president of business development. The developer also is rolling out a luxury home project called Magnus in the southwest valley by the end of the year. Their projects are drawing local residents and those from other states and overseas, he said.
"We're seeing (migrations from California) in our custom-home side," Escalante said. "We're seeing inquiries from California and other markets like Chicago and Seattle. We present quite a bit of value to the California buyer. In California, people purchased properties in the luxury market in excess of $1,500 and $2,000 per square foot, while in Las Vegas you're still under $1,000 a square foot, Escalante said.
"Across the whole West Coast, you get a lot of bang for the buck, and you get land, too," Escalante said. "If you are coming from Southern California, you might be selling a property for $2 million to $3 million, and that's a 2,000-square-foot house built in the 1960s and sitting on a 20,000-square-foot lot. For the same $3 million here, you are sitting on a half-acre custom home of 7,000 to 8,000 square feet with garages and pools. That's the allure of Las Vegas when you think of California buyers. We don't have a beach, but within a small radius we have the best shopping, the best dining and best entertainment with direct flights from every continent in the world. Being an entertainment mecca, that brings in people in droves."
Tyler Jones, CEO and founder of luxury builder Blue Heron, said what they learned in the fourth quarter was that there are a lot of people interested in relocating to Las Vegas but "hanging back a little bit" and watching the economy and interest rates. He said his expectation is that the demand is there because there is a limited amount of existing luxury homes in Las Vegas that people desire.
Blue Heron only had three people cancel reservations in 2022, but there were no canceled non-refundable contracts.
"The demand is strong, and we have some high-dollar negotiations going on and a lot of people who are going to pull the trigger on the elite side in early 2023," Jones said. "We have a couple of projects of $10 million-plus that we are discussing with clients right now."
Jones said he is quietly confident because the biggest factor that matters to luxury real estate in Las Vegas is the influx from California. Other factors are contributors but not as important and more of "a speed bump" to a larger trend.
"That's critical," Jones said of the influx. "With all of the other factors nothing is remotely relevant. As long as California continues to be a place that's driving away a lot of their high net-worth residents and we maintain our seat as one of the top recipients of that wealth, my belief is we're going to continue to see strong demand for beautiful high-end homes in Las Vegas. We believe that will continue into 2023. Everything Las Vegas has going for it with all the new construction on the Strip and existing new projects and potentially more professional sports coming in are big factors that will continue to attract wealthy people."