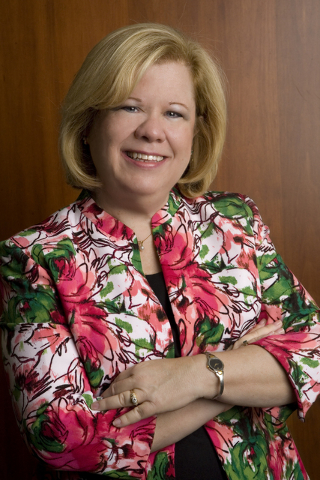 FROM THE PUBLISHER
Passion, vision, creativity, persistence are just a few of the words that could easily be used to describe the qualities among the women being honored in this year's Women Who Mean Business publication.
Those qualities are certainly admirable, however, they don't quite hit the mark. Better words to describe this year's honorees are grit and depth. The women being profiled in these pages are leaders in business and have succeeded with good old fashioned hard work.
Take Calanit Atia for example. Calanit followed her dream by moving to Las Vegas from Israel to start a business. Not only does starting a business in a new country take grit, she also wins the courage award.
Then there is Dr. Renee Coffman, who held down her full-time job as a local pharmacist while building a private school to fill our shortage of pharmacists, all while managing to attend her daughter's soccer games. The school has now grown into Roseman University of Health Sciences, continuing to educate pharmacists as well as address our local shortage of nurses, dentists and soon doctors.
It has been my good fortune over the past several years to meet and get to know many of these women. Take a moment to learn more about them — the stories are under the Special Section' tab on our home page. You'll see what I mean by grit and depth.
Cheers!
Debbie Donaldson
Publisher Las Vegas Business Press