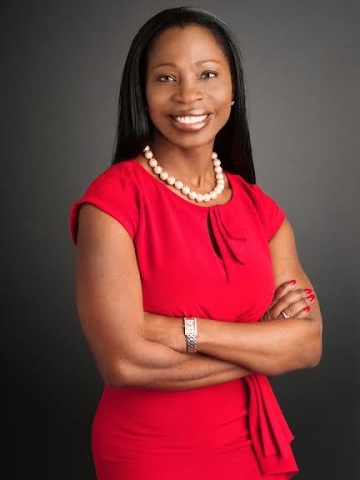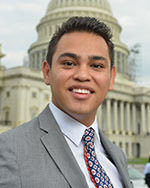 Las Vegan completes public policy fellowship
José García-Madrid, a Las Vegas native, completed the Congressional Hispanic Caucus Institute's competitive Public Policy Fellowship program May 15, in Washington, D.C. He was one of 22 applicants chosen from across the nation to spend nine months working in the nation's capital. He was placed at the office of U.S. Sen. Harry Reid, D-Nev.
The Congressional Hispanic Caucus Institute offers talented Latinos the opportunity to gain experience working in Congress, federal agencies, nonprofit organizations and corporate America.
The institute's Public Policy Fellowship Program offers intensive work experience, enhanced by weekly leadership training sessions that let fellows meet national leaders and discuss policy.
The program transports participants to and from Washington and gives them $2,400 a month to help cover expenses.
Longstanding support from partners such as the Ford, Pepsico and Bill and Melinda Gates foundations, DaVita, Shell, McDonald's, Amgen and Southwest Airlines made this program possible.
Check City fundraiser aids local food bank
Three Square Food Bank received a donation of $30,000 and more than 3,000 pounds of food from the Check City Checks Hunger food drive. From March 10 to April 6, customers and employees from 30 local Check City locations were encouraged to donate nonperishable food or money. Check City matched the $15,000 raised to equal a gift of $30,000, providing thousands of meals for hungry people throughout Southern Nevada.
Communities in Schools honors Plaza downtown
The Plaza in downtown Las Vegas was honored May 13 by Communities In Schools at its Power Within awards breakfast at the Historic Fifth Street School.
The Plaza, honored for work at Sunrise Acres Elementary School, was selected as Communities In Schools' Volunteer Partner of the Year. The Plaza began its partnership with Sunrise Acres with a back-to-school supplies drive.
Each month, Plaza team members volunteer at Communities In Schools' mobile food pantry and hand out food to each of the 300 Sunrise Acres families who visit.
CenturyLink, Three Square partner to feed hungry
CenturyLink Las Vegas and local food bank Three Square will become partners June 1-12, to help feed hungry Southern Nevadans.
CenturyLink will match up to $1 million from all food and monetary donations in association with Backpack Buddies, the company's nationwide food drive program. CenturyLink will donate $1 for every 6 pounds of food collected by company employees and community members.
All food and monetary donations made during the time period will count toward the match donation.