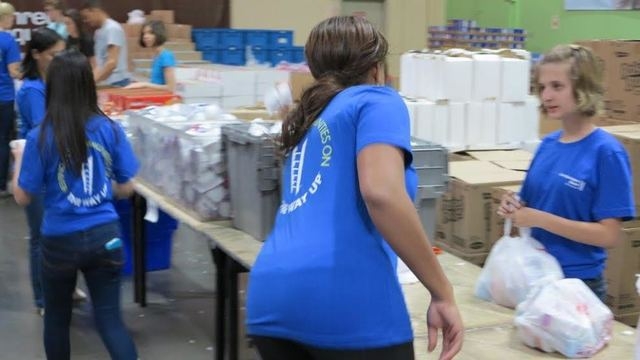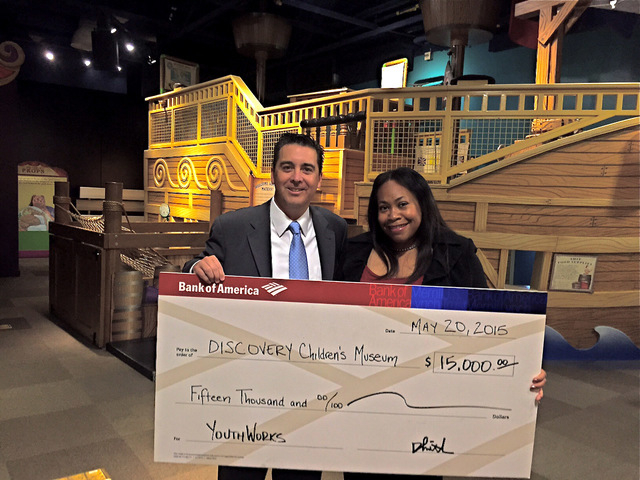 WestCare Nevada receives $350,000 grant
Nevada Women's Philanthropy has made a $350,000 impact grant to WestCare Nevada Inc.
WestCare will use the money to renovate a 33,000-square-foot building at the Women's and Children's Campus in North Las Vegas. Future Smiles is this year's recipient of the $30,000 unrestricted Founder's Gift.
For more information, visit nvwomensphilanthropy.org.
Sixteen checks in 16 hours from Bank of America
Over a 16-hour span May 20, the Bank of America Charitable Foundation hand-delivered 16 checks to Southern Nevada nonprofit organizations.
Dan Giraldo, Bank of America's Las Vegas market manager, delivered the grants, totaling $200,000. He met with nonprofit group leaders to discuss how they are helping local residents prepare for and secure employment.
These grants are part of Bank of America's focus on employment opportunities and preparing the next generation of workers.
Recipients included Discovery Children's Museum; Accion News Mexico; Community Services of Nevada; Foundation for an Independent Tomorrow; Service Corps of Retired Executives; Communities in Schools Nevada, to support its program for dropout prevention; Boys &Girls Club; Teach for America, to recruit and train teachers for Las Vegas schools.
Checks also went to The Shade Tree Inc., to support workforce readiness for homeless and abused women and teens; International Association for Working Mothers; Special Olympics Nevada; Junior Achievement of Southern Nevada; Opportunity Village, to support its food service program; Clark County Summer Business Institute; Legal Aid Center; and Fulfillment Fund.
In 2014, the Bank of America Charitable Foundation gave back more than $2 million in grants and partnerships to the Southern Nevada community.
Habitat for Humanity marks local milestone
In partnership with MGM Resorts International and the City of Henderson, Habitat for Humanity Las Vegas served its 100th partner family in Clark County May 29 with a home dedication ceremony.
Joanne Langston received the keys to her family's new three-bedroom home in Henderson, all due to the support of MGM Resorts, its employees, the City of Henderson and contributions from Habitat's homeownership program.
This is the seventh Habitat Las Vegas house sponsored by MGM Resorts.
Funding for the land was received from the city of Henderson through grants from the Low Income Housing Trust Fund and the Community Development Block Grant.
Agassi to host fundraiser
Tennis star and philanthropist Andre Agassi will host the private opening of the gastropub Public School 702 from 5:30-7:30 p.m. June 3, to benefit Transforming Youth Recovery and the University of Nevada, Las Vegas to raise money for students in recovery.
The event will be at Public School 702 in Downtown Summerlin, 1850 Festival Plaza Drive. Tickets are $150 for outdoor seats; $500 for indoor seats. For ticket information, please call 702-409-4089, or email brittany@tyrecovery.org.
Golfers raise $30,000 for Ronald McDonald Charities
Sun City Men's 18 Holers played a two-day golf event that raised $30,000 for the Ronald McDonald Charities organization, one of the largest community fundraisers to date.
Local individuals and businesses sponsoring this event included Specialty Real Estate, Dura-Kool, The Maddux Foundation, Glass and Growlers, and GoLow Driving Range.