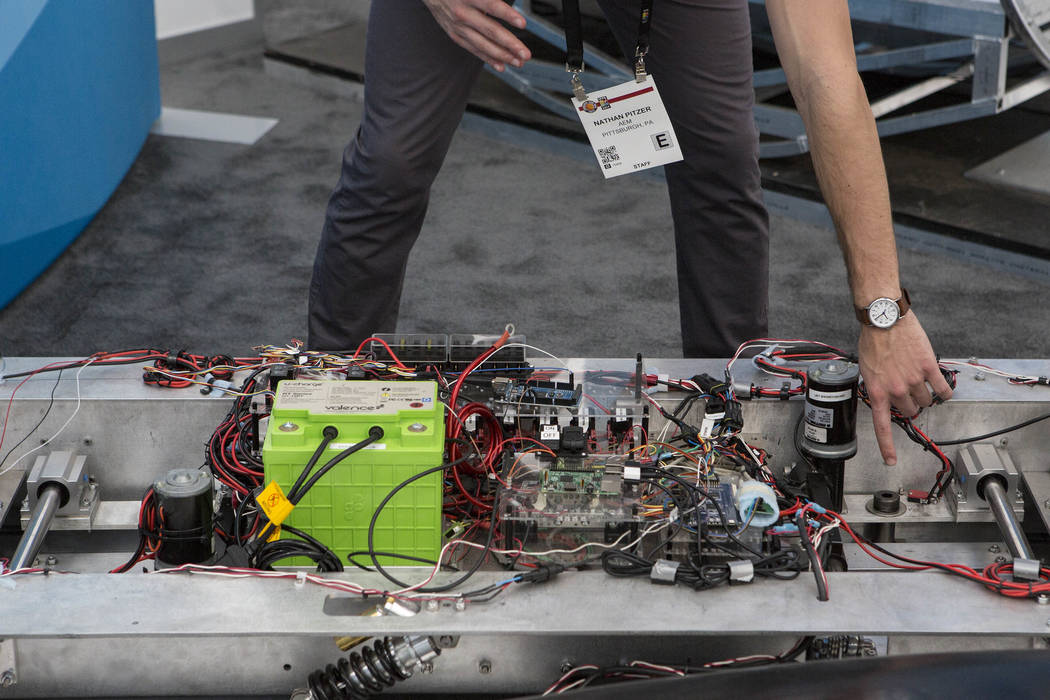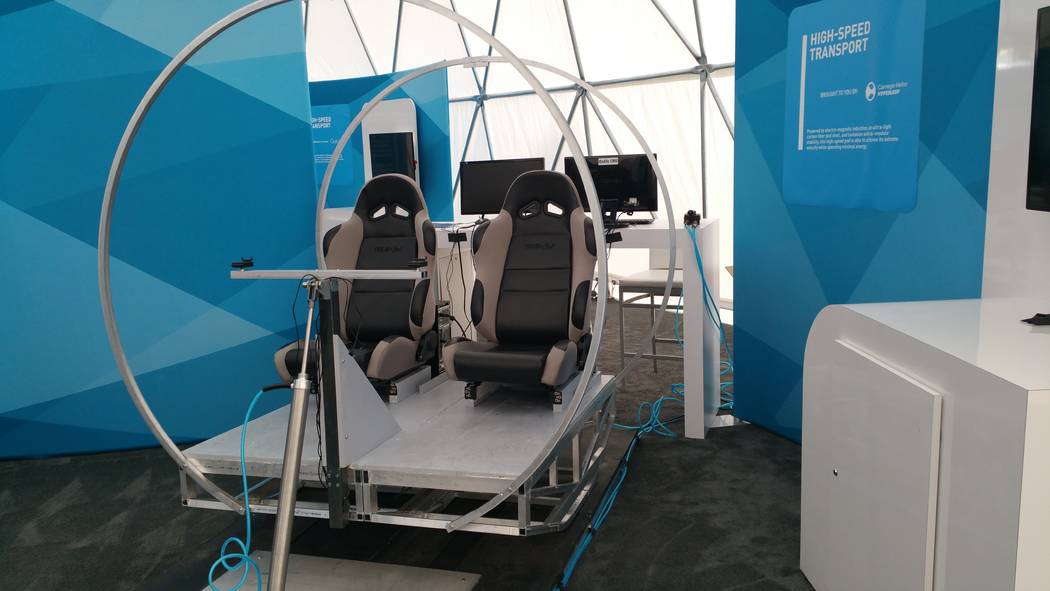 Hyperloop One has put the international spotlight on Southern Nevada as a locale for transportation innovation.
Hyperloop is considered the fifth mode of transportation by billionaire engineer and entrepreneur Elon Musk. This is the moon-shot scenario of land transportation to move people and goods quicker than ever before at 700 mph.
The goal is to have it ready for use by 2021, and testing is expected soon in Southern Nevada at the Dev Loop – a completely integrated system in which capsules travel in tubes. A year ago, the world focused on an open-air test of the technology at Apex Industrial Park in North Las Vegas.
"We're reinventing transportation to eliminate barriers of time and distance so businesses can grow, economies can flourish, communities can thrive and lives can be transformed," said Brian Upbin, vice president of strategic communications for Hyperloop One. "Our Hyperloop lets governments build greener cities and ports and link regions together to share resources and talent for greater economic advantage. It helps businesses grow revenue by transforming their supply chains and innovating their business model, and it gives people the freedom to live, work or be anywhere to enjoy a better quality of life."
Upbin said Hyperloop One has a team of the world's leading experts in engineering and technology who are working with world-class partners and investors to make it a reality.
Hyperloop One uses a custom electric motor to accelerate and decelerate a levitated pod through a low-pressure tube, Upbin said. The vehicle will glide silently for miles with no turbulence.
Southern Nevada will be home to the world's first operational Hyperloop this year at its 50-acre test site. The DevLoop is a 500-meter steel tube with track, propulsion and levitation systems, as well as a custom pod vehicle and pod recovery vehicle.
During a test of the propulsion system in May 2016, Upbin said, the test sled accelerated to 187 mph in 1.1 seconds.
In July, Hyperloop One opened its 100,000-square-foot metalworks fabrication facility in North Las Vegas, where it prepares many of the components and machines the parts for test sites.
Hyperloop One, which is based in Los Angeles, is one of the fastest-growing startups in the transportation space, Upbin said. It tripled its headcount last year and now has more than 250 employees, most of whom are engineers. It has 50 employees in Nevada.
Hyperloop One has raised $160 million in funding and has opened offices in London and Dubai in recent months, Upbin said. It has a handful of projects in feasibility studies underway in Europe, the U.S. and the Middle East, he said.
Hyperloop has received $9.2 million in economic incentives from the state that includes sales, business and property tax abatements. In return, the company is investing more than $121 million in equipment and facilities and creating high-wage jobs.
In its state application, Hyperloop said that its project would support 214 jobs over 10 years with $113.5 million in payroll.
Overall, the company said, it will have a team of 500 engineers, fabricators, scientists and other employees dedicated to bringing the technology to life.
"The U.S. has always been a global innovation vanguard — driving advancements in computing, communication and media to rail, automobiles and aeronautics," said Shervin Pishevar, executive chairman of Hyperloop One. "Now, with Hyperloop One, we are on the brink of the first great breakthrough in transportation technology of the 21st century, eliminating the barriers of time and distance and unlocking vast economic opportunities. Hyperloop One is the American dream, and it's fast becoming an American reality."
Some of the potential routes suggested for Hyperloop One include Boston-Somerset-Providence, Cheyenne-Houston, Chicago-Columbus-Pittsburgh, Denver-Colorado Springs, Denver-Vail, Kansas City-St. Louis, Los Angeles-San Diego, Miami-Orlando, Reno-Las Vegas, Seattle-Portland and Dallas/Fort Worth-Austin-San Antonio-Houston.
The longest proposed route, Cheyenne-Houston, would run 1,152 miles across four states, reducing to one hour and 45 minutes a journey that currently takes 17 hours by car or truck.