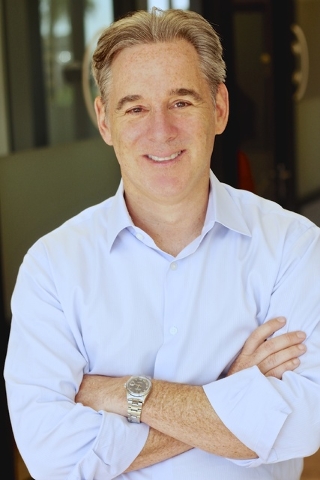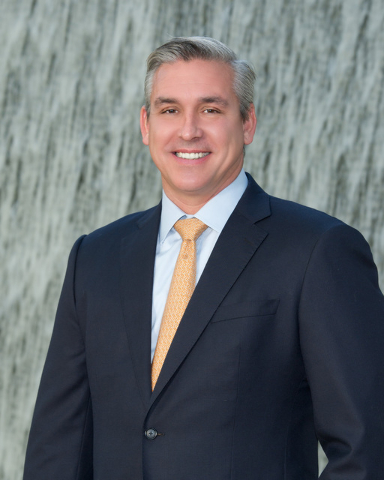 The Las Vegas Valley has seen an increase in electric vehicle charging stations that operate on a fee-based model. But according to industry experts, that model could still be years away from allowing charging station owners or operators from turning a viable profit.
"You can't be looking to get in it for a four- or five-year period," said Brett Hauser, CEO of Greenlots, a company that provides solutions for businesses looking to set up onsite EV charging. "You've got to be in it for the long haul."
Hauser said as automotive companies start to design and manufacture long-range electric vehicles there would have to be a higher capacity of charge stations. That, in turn, would bring an opportunity for a profit.
The number of electric vehicles is expected to climb over the next several years, according to data from the U.S. Energy Information Administration. But those estimates don't come close to the dominate diesel and gasoline engine markets.
Estimates in the conventional car markets are estimated to hit more than 115 million cars in production in 2020. In the electric market, with 100- and 200-mile range vehicles, the number is expected to hit close to 700,000 vehicles produced in the same period, according to EIA.
A similar spread is expected in the light truck market. In total, the EV car market is expected to rise by 11.6 percent and 14.8 percent by 2040 in the 100- to 200-mile range electric vehicle market, respectively.
At this point in the market, Hauser said Greenlots, which put a DC fast charger at Tahiti Village on South Las Vegas Boulevard, believes, philosophically, the best way to develop charging infrastructure is for utilities to play a more active role.
The main reason Hauser gave was that there is not a financial model that would work in order to recover the cost of the installation or management or electric vehicle chargers. The rate that hosts would have to charge for using a charging station would make it economically unviable for a driver to plug in, he said.
Hauser isn't the only one in the industry that believes chargers aren't economically viable at this point.
A report prepared for the New York State Energy Research and Development Authority by Energetics Inc. showed that owners of DC fast charge stations recover about one-third of their operating costs.
This was also true for operators that had their equipment covered through grants — mainly through the American Reinvestment and Recovery Act of 2009 and the U.S. Department of Transportation's Transportations Investment Generating Economic Recovery program, according to the report. This number didn't include outside incentive programs from the car manufacturer.
The report said with the demand charges put on by utilities, the business model is hard to accomplish. However, demand charges also cover the cost of utility infrastructure.
The report gave an example of a company that charged $6.99 for a session. It would take 72 charging sessions to cover the operating costs.
"DCFCs are essentially part of a chicken-and-egg scenario with EV adoption and DCFC use," the report stated.
The number of EVs on the road has grown over recent years, leaving the possibility of higher demand for charging stations.
Plug-in vehicle sales expanded by about five times through 2015 from levels in 2011, according to the 2015 Vehicle Technologies Market Report from Oak Ridge National Laboratory, which was prepared for the U.S. Department of Energy.
Market sales would climb to a five-year-peak in annual sales in 2014 when the number of cars sold annually in the U.S. hit 119,000. The number fell off slightly to 115,000 in 2015, according to the report.
Graphs in Oak Ridge's report show the 2011 annual sales of plug-in electrics equating to under 20,000 a year. At that time, the market was dominated by the Chevy Volt and the Nissan Leaf.
The number of manufacturers entering the market has also increased. The playing field started to diversify in 2012 with 27 different plug-in models available in 2015, the report stated.
That's one thing that Chris Magee, vice president of sustainable facilities at MGM Resorts International, said the resort company had to take into account when it started to lay down the infrastructure for electric vehicles: There were many types of plugs, for different vehicle types, in the market at the time MGM started planning.
MGM started its program with a different vision than companies that might be seeking profit.
"It was part of our continued commitment to sustainability and environment, so we started early on looking at all types of options, especially tied into City Center Aria that was being developed," Magee said.
MGM made a move on compressed natural gas vehicles early on with this commitment.
The company later installed its first pilot EV charging station at its corporate offices. The company laid chargers at Mandalay Bay and at the Shops at Crystals.
In partnership with NV Energy, MGM would expand its network even further across several of its Las Vegas holdings with level 2 charge stations, which take several hours to charge on compared to 30 minutes on the quick charge.