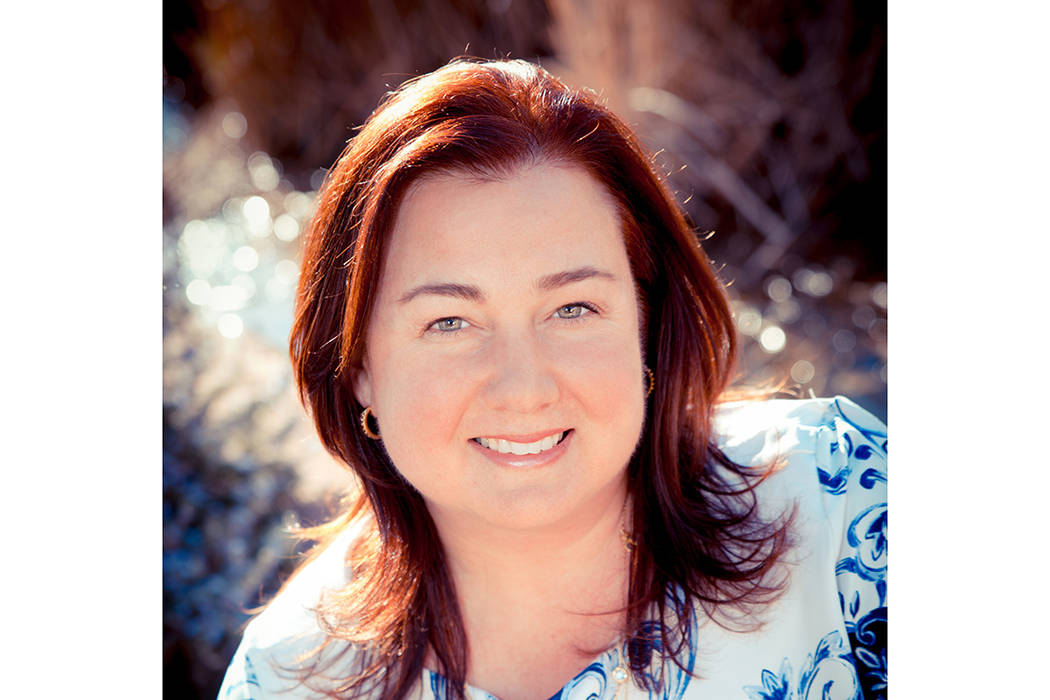 The Clark County Bar Association (CCBA), a nonprofit serving the law industry in Southern Nevada, presented Sarah Thornton, APR, with the 2018 Volunteer of the Year Award for her exceptional service to the organization. Thornton, president of the Las Vegas-based boutique public relations and marketing firm Sarah Thornton Public Relations, was honored by 2018 CCBA President John Aldrich at the organization's Volunteer Appreciation Luncheon and Annual Meeting on Dec. 13.
"This award was created to honor a volunteer who has gone way above the call of duty for CCBA," Aldrich said. "Sarah not only helped to plan activities and services for CCBA members but she acted on all of them and brought her colleagues. She recruited attorneys to write articles for Communiqué, to teach CLE seminars, to volunteer with us at Three Square, and to distribute blankets to the homeless at Project Homeless Connect."
Formed in 2007, Sarah Thornton Public Relations has worked with clients in professional services, real estate, health care and retail industries. Thornton has been a member of the CCBA Community Service committee intermittently since 2008. She also serves on the board of directors for the Public Relations Society of America's (PRSA) Las Vegas chapter and is an advisory board member for Cure For the Kids Foundation.
She is a past chapter president and past regional board member of the International Association of Business Communicators' (IABC) Las Vegas chapter, in addition to being a past president for IABC Colorado. She is also a past chapter president and assembly delete for PRSA Las Vegas and a past board member for PRSA Colorado. From 2015 to 2017 she served on the board of directors for Kenzi's Causes, formerly Dolls For Daughters, a nonprofit in Colorado that serves children living in poverty.
For more information, visit sarahthorntonpr.com or facebook.com/stpublicrelations.