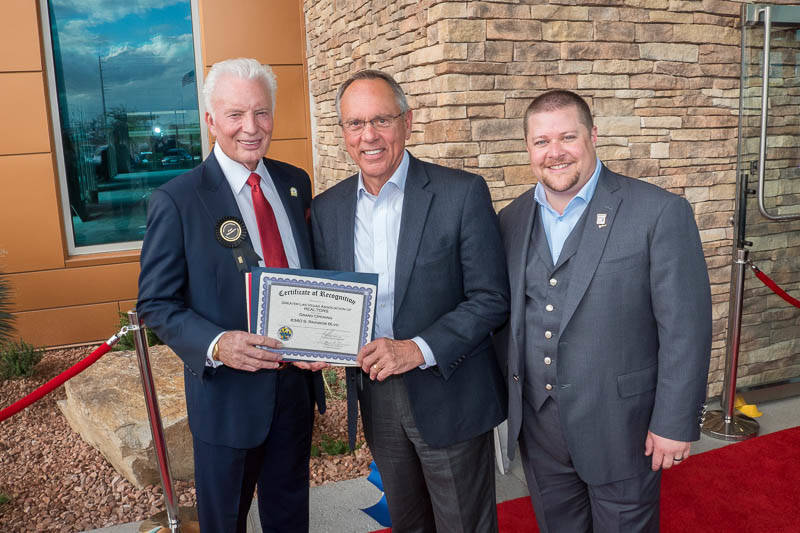 Realtors have a new home.
More than 1,000 real estate professionals and community members attended the Oct. 11 grand opening to celebrate it.
The Greater Las Vegas Association of Realtors held a ribbon-cutting ceremony to show off its new, high-tech headquarters at 6360 S. Rainbow Blvd. in the southwest part of Las Vegas.
The new building has an outdoor deck facing the Las Vegas Strip. Inside, it features classrooms large enough to seat 300 members. The two-story facility on 4.25 acres is an energy-efficient building and has about 380 parking spaces. GLVAR started construction on its new building in December 2016.
GLVAR was housed for many years in a 27,000-square-foot building at 1750 E. Sahara Ave. In August, GLVAR announced the sale of its longtime home to Laborers' International Union North America, Local 872 (LIUNA Inc.) for $2,750,000.
GLVAR was founded in 1947 and provides its more than 14,000 local members with education, training and political representation. The local representative of the National Association of Realtors, GLVAR is the largest professional organization in Southern Nevada. Each GLVAR member receives the highest level of professional training and must abide by a strict code of ethics. For more information, visit www.LasVegasRealtor.com. Email your real estate questions to ask@glvar.org.