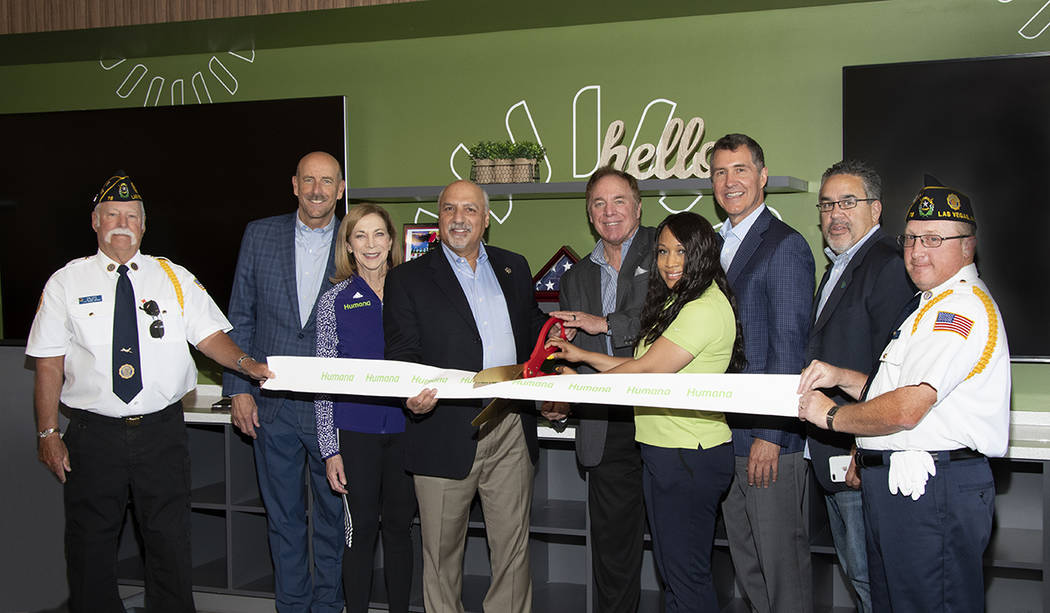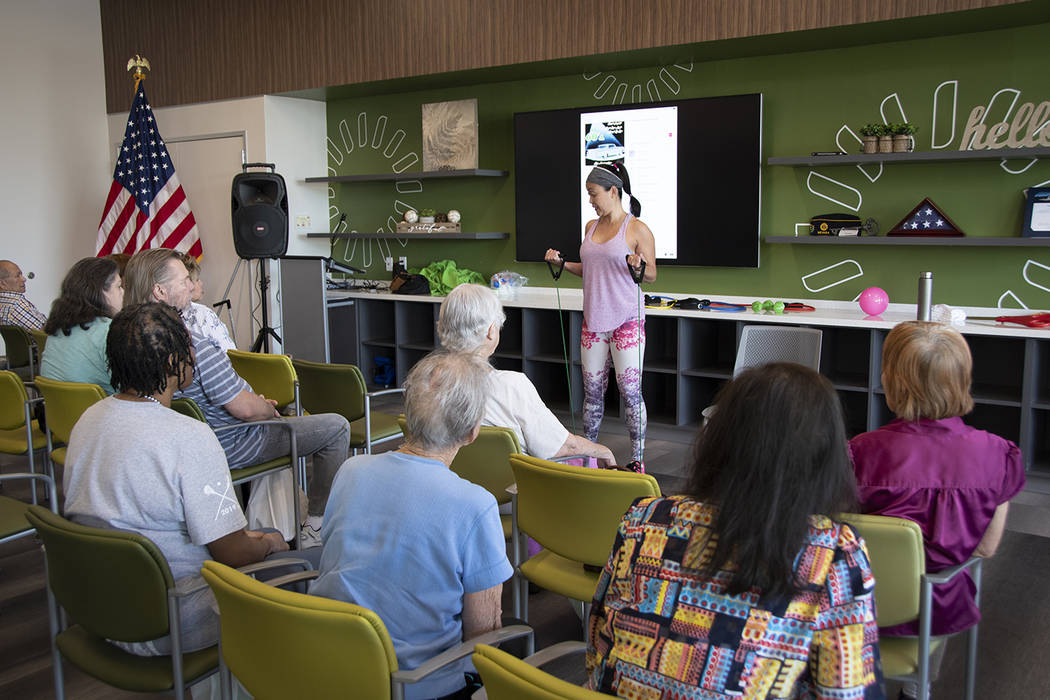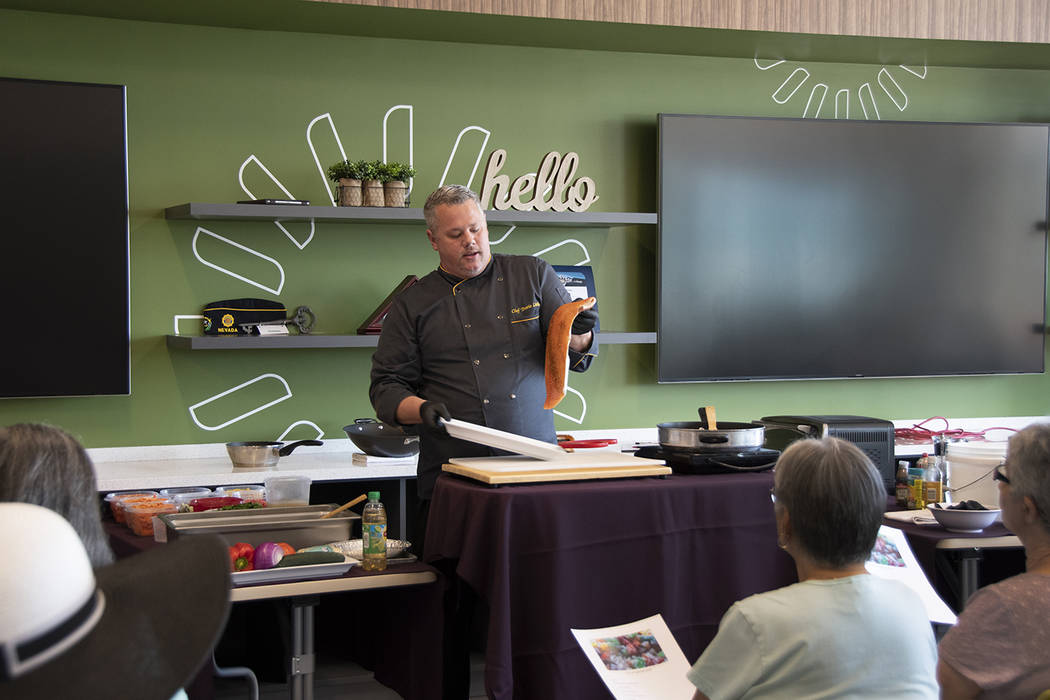 The first Humana neighborhood center opened in the Las Vegas community in 2009. Since then, the two centers in Las Vegas — one in Henderson and one in Summerlin — have been two of the busiest in the country.
With population growth in Las Vegas and development pushing further north, it was determined a third location would benefit an underserved senior population in that part of the city.
On June 18, a grand opening celebration was held for the third Las Vegas Humana neighborhood center – and fourth in Nevada.
The new center at 4830 W. Craig Road at Decatur Boulevard is approximately 6,400 square feet. The new location features two activity rooms – one very large and one smaller—two computer stations for visitors to use, a customer service office, a virtual customer service kiosk and small conference rooms.
The day kicked off with a ribbon cutting ceremony and featured speeches by Rick Beavin, Humana Nevada Medicare president; Dixon Keller, Humana Nevada Medicare sales director; and city of Las Vegas Councilmember Stavros Anthony, who also presented the Humana team with a certificate honoring the grand opening.
In addition, Kathrine Switzer, the first woman to officially run the Boston Marathon 52 years ago, and John Smith, Rock 'n' Roll Marathon Series vice president, made the official announcement that Humana would be the title sponsor for the Humana Rock 'n' Roll Las Vegas Marathon Series.
The new center will be home to American Legion Post No. 76, where they will hold monthly meetings and events.
This facility is one of 46 Humana neighborhood centers in 20 states nationwide. These centers are open to the public and provide health and wellness education; healthy cooking classes; computers and technology classes to help visitors better manage their health; community experts who come to share their knowledge; walking clubs and social events.
Customer service representatives and licensed agents are always available at the centers to answer questions about Medicare and individual health insurance plans and health benefits programs for current and prospective members.
For information on upcoming events at the new north Las Vegas Humana neighborhood Center call 725-726-9112.