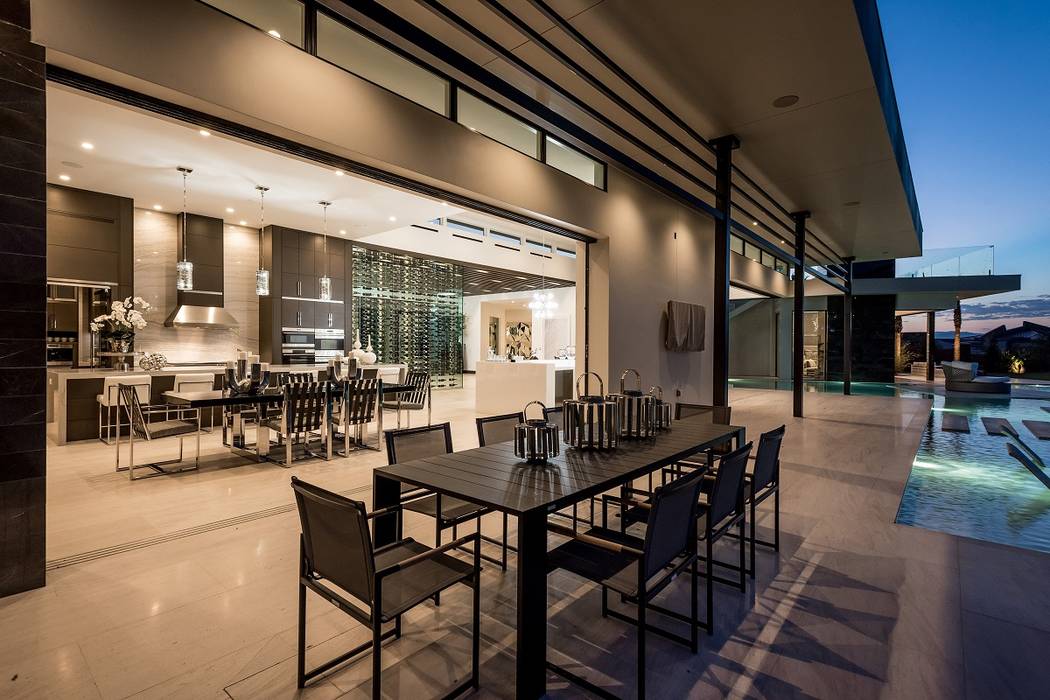 In September, the Nevada Association of Real Estate Brokers will host its Second Annual NAREB Luxury Series.
This year's event theme, "Opening the Doors to the Changing Game of Luxury Real Estate," involves three dynamic events designed to educate local agents on working in the growing Las Vegas luxury real estate market.
"This year's event includes some of the most powerful speakers and minds in the luxury real estate market," said Shanta Patton, NAREB Las Vegas president. "With the help of our sponsors and diamond sponsor, the Parent Team at Perl Mortgage, we were able to really build on last year's success and create an opportunity for area real estate professionals to network and engage with experts they may know of but don't encounter in their daily work."
The 3-part series includes:
• Series No. 1 is titled "Develop Luxury" and will be held on Sept. 5 from 11 a.m. to 1 p.m. at DragonRidge Country Club, 552 S. Stephanie St., in Henderson. Doors open at 10:15 a.m. and lunch will be provided, along with networking opportunities and raffle prizes. This developer panel includes some of the most distinguished names in local luxury real estate:
— Richard MacDonald: developer, MacDonald Highlands
— J. Christopher Stuhmer: founder, CEO of Christopher Homes
— Patrick Parker: president, Raintree Investment Corp, Lake Las Vegas
— Daniel Coletti: owner, Sun West Custom Homes
— Tyler Jones: founder/owner, Blue Heron Design + Build
• Series No. 2 is titled "Indulge In Luxury," and is a Blue Heron-sponsored luxury bus tour and Christopher Homes-sponsored mixer that starts at 2 p.m. on Sept. 13 at DragonRidge Country Club, 552 S. Stephanie St., in Henderson. Tour attendees will gain exclusive access to luxury homes and discover the standards of living in luxury. The tour will end at the Christopher Homes community in MacDonald Highlands. The mixer will include our guest speakers:
— Blue Ash: publisher, Las Vegas Luxury Magazine
— Michele Aloe: showroom manager, Walker Zanger-Las Vegas
— Shelley Gorman: founder and interior designer, SKG Designs + River North
• Series No. 3 is titled "Embrace Global Luxury" and will be held on Sept. 20 from 10 a.m. to 12:30 p.m. at Reflection Bay Golf Club at Lake Las Vegas, 75 Montelago Blvd., in Henderson. On this day, attendees will hear perspectives from global speakers, such as Shamila Mackie, a change manager who has worked for large corporations like IBM and prominent banks on a global level — in Dubai, Canada, Asia and London. Mackie will talk about how to work with international clients while learning about economic and cultural differences and similarities.
"We worked to offer the best networking opportunities for our members as well as the best exposure to those who know the many nuances and details when it comes to working with luxury clients," Patton added.
Admission is free for NAREB members or $59 for future members. Exclusive sponsorship opportunities are still available at nareblv@gmail.com. To register for the event, log onto nareblv.org.