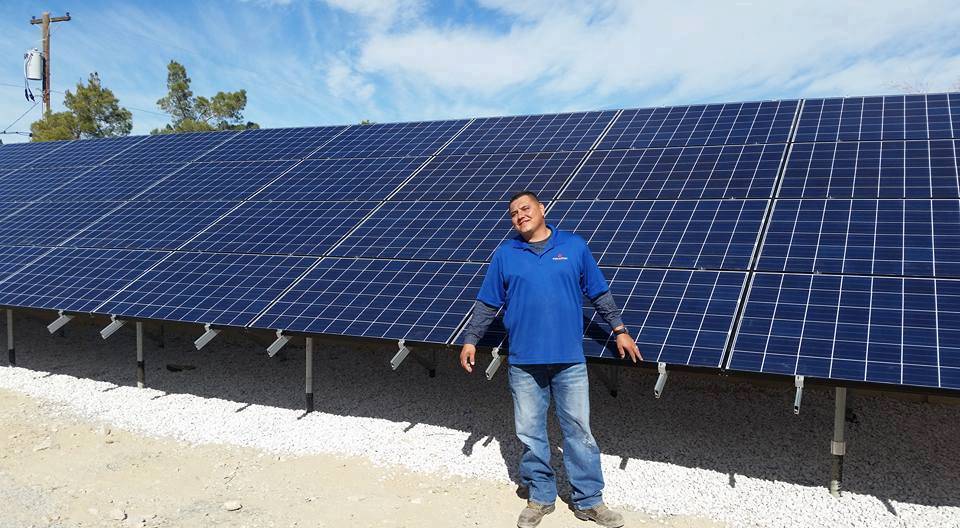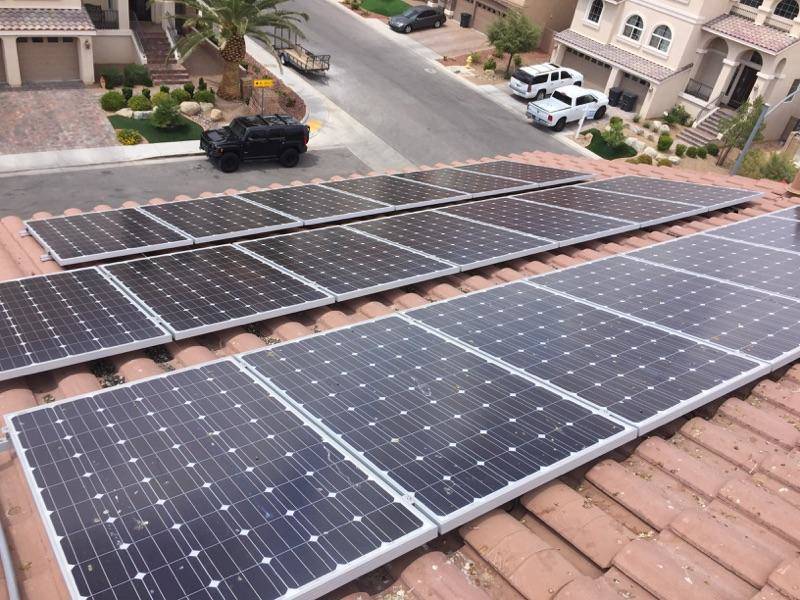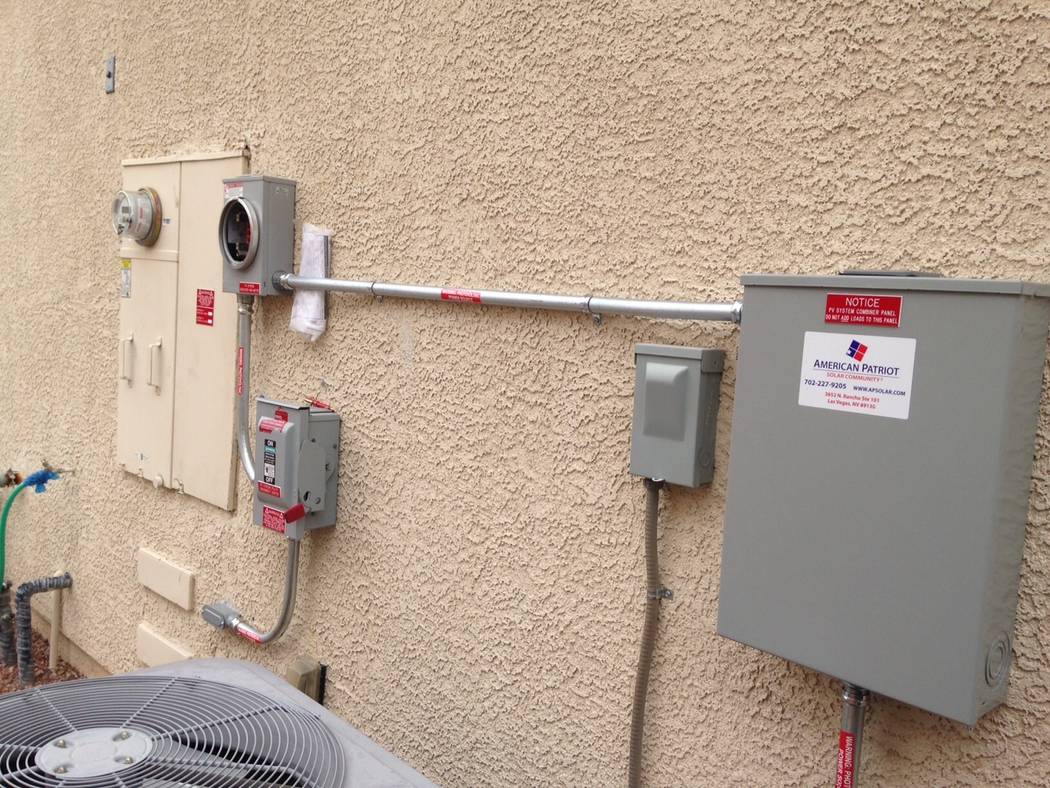 Solar energy is back. Last summer, the Public Utilities Commission of Nevada updated its stance on solar energy, reinstating many cost-saving incentives for homeowners to go solar. Meanwhile, incredible federal opportunities are also being offered for residential customers. Together, the benefits to make the energy switch are too good to pass up, and several Southern Nevada homeowners, like Las Vegan Tom Zaborski, are taking advantage.
"A few years ago, I started paying more attention to my energy bills and really learned how much energy I was consuming," said Zaborski, a customer of local company Allegiant Electric. "I got my first 25 solar panels installed shortly after, and slowly added more as I could afford them. Almost immediately, I saw my monthly bills drop." Since 2015, Zaborski has worked with Allegiant Electric to install even more solar panels to his home in various phases, bringing his total count near 50. In that time, he's watched his summertime energy bills decrease from nearly $500 to less than $20.
Zaborski's phase-in plan is becoming common with Las Vegas Valley homeowners who are looking to decrease upfront solar costs.
"Since the solar panels supplement power from the power company, many homeowners start out with just a few and add more over time," said Andrea Vigil, chief operating office of Allegiant Electric. "As the number of panels increases, the monthly power bills decrease."
But cost isn't the only homeowner hesitation. Many say they like the idea, but don't know nearly enough about the process.
"A fantastic first step I always recommend is to contact the power company and ask them to do an energy audit on your home so you can really see how much energy you consume, or reach out to a local solar company for information about making the switch," Zaborski said.
Complimentary consultations are a huge part of the solar panel business, and many homeowners appreciate the service. Allegiant Electric routinely meets with potential customers in their homes to answer questions and discuss the process. A locally owned Las Vegas company, Allegiant Electric is also using its consultations to support their hometown hockey heroes. Right now, any customer who schedules a residential solar installation consultation will receive a free Vegas Golden Knights T-shirt, with even more Golden Knights swag available for those purchasing a solar system.
Solar isn't the only alternative energy topic Southern Nevadans homeowners are talking about. Many are also looking into new electrical projects to keep their monthly bills, and their impact on the environment, as low as possible. Zaborski, for instance, has hired Allegiant Electric to complete several energy-saving electrical projects throughout his house, and has plans to install a Tesla vehicle charging station in his home.
"We're seeing more electric vehicles on the road, and that means more people are upgrading their homes for their vehicles," Vigil said. "With Teslas, a lot of people are finding that only authorized Tesla installers can do it properly." The Tesla authorization training covers strict quality, permitting and inspection requirements, keeping the entire Tesla vehicle system safe on the road. Allegiant Electric is a proud Tesla-authorized installer. "It's definitely a process, but I'm glad we did it. When you're dealing with anything electric, you really want to be sure you're doing everything by the book."
Vigil said homeowners should be aware that some incentives won't be around forever. The federal Solar Investment Tax Credit, which provides a 30 percent tax credit for residential projects, ends at the end of next year, with plans of being eliminated altogether by 2022.
"The tax credits can be confusing, but they're one of the main reasons why this is so affordable right now," Zaborski said. "If you're interested in solar at all, you should do some research or speak to an electrical company soon to see what you're entitled to get."
Allegiant Electric provides much of this information as part of its regular consultation processes. The highly rated Southern Nevada electrical services contractor was founded in 2015 to provide cost-effective solutions for all types of residential electrical projects. Built on more than 20 years of experience working for commercial, industrial and residential clients, the company prides itself on its reputation, which is based on the quality of its service and the quality of its staff.
To schedule a free in-home consultation, call Allegiant Electric at 702-350-3302 or visit AllegiantElectric.vegas. License No. 0082100.