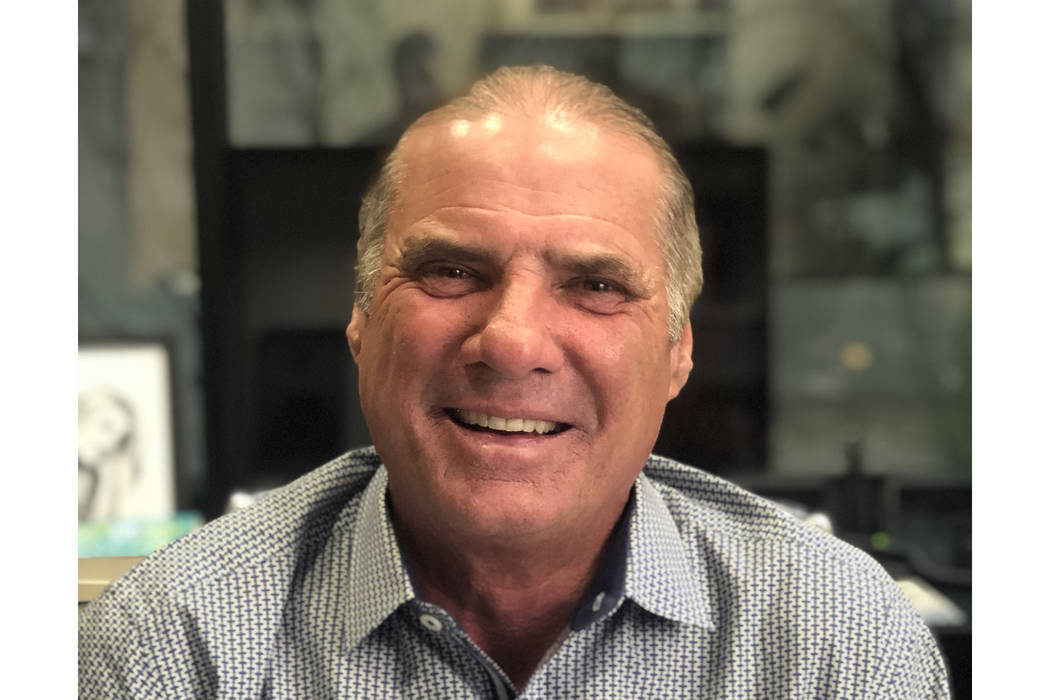 The Equity Group, a mainstay in the local commercial real estate industry, is expanding its resources by becoming a franchisee of SVN International Corp., a full-service commercial real estate network.
With its new affiliation, The Equity Group has been renamed SVN | The Equity Group and now offers clients access to SVN's global platform of award-winning technology and marketing resources.
"Our team will continue to offer the highest level of commercial brokerage, leasing and property management services while utilizing the enhanced capabilities that SVN provides," said Scott Godino, founder and chief executive officer of SVN | The Equity Group. "This is an opportunity for us to gain a competitive advantage in the market by attracting new clients and brokers who want to work with a proven team that has an established global reach."
SVN | The Equity Group manages 100 properties in Southern Nevada, totaling close to 7 million square feet, and provides its clients with effective practices that enhance property values, retain tenants and improve cash flow.
According to Marc Seinfeld, vice president of national franchise sales and development of SVN, The Equity Group's respected longevity of close to 40 years in the market made it a good fit to become the Las Vegas franchisee.
"The management at SVN | The Equity Group shares our vision and culture, and the company is very client centric, which reflects how we do business," Seinfeld said. "SVN has one of the industry's largest footprints domestically, and many of our domestic and international clients look at the Las Vegas market when investing."
According to Godino, having a national association is vital to compete in today's local real estate market.
"SVN offers us access to exceptional resources and unique technology that will aid in educating new brokers and promoting seasoned ones. It enables us to be competitive with all of the other national real estate brokerage companies in the country," Godino said. "It levels the playing field."
The Equity Group opened in October of 1980 and though it now manages nearly 7 million square feet in assets, it still manages its very first asset, over 38 years later. Its brokerage team offers a full range of commercial real estate services to institutional and private investors, owner-users, landlords and tenants. The team operates in all commercial property sectors including retail, office, industrial, multifamily, land and hospitality.
Godino, the CEO and the driving force behind the company, has more than 40 years of experience in the commercial real estate industry, both nationally and locally. Opening The Equity Group at the age of 25 in Las Vegas, it eventually led him to serving as the Western Real Estate Manager for Circuit City Stores Inc. He completed more than 400 transactions for Circuit City in every major market west of the Mississippi and New York metro areas. Godino has been instrumental in the development of several Las Vegas projects, including, Silverado Square, a new Sprouts Farmers Market anchored shopping center on the NWC of Silverado Ranch and Maryland Parkway that opened in August of 2018.
SVN | The Equity Group is a leader in the Las Vegas commercial real estate and property management industry. Recognized for developing long lasting relationships with clients and assisting with their vision, the company works to achieve the highest and best results for its clients through the entire real estate process. SVN | The Equity Group maintains professional affiliations with CCIM, USGBC, NAIOP, BOMA, IREM, & ICSC. For more information, visit SVN-TheEquityGroup.com.
The SVN organization is a globally recognized commercial real estate entity united by a shared vision of creating value for clients, colleagues and communities. Currently, SVN comprises over 1,600 advisors and staff working in more than 200 offices across the globe. SVN's brand pillars represent the transparency, innovation and inclusivity that enable all our advisors to collaborate effectively with the entire real estate industry on behalf of our clients. SVN's unique Shared Value Network is just one of the many ways that SVN advisors create outsize value for all stakeholders. For more information, visit svn.com.