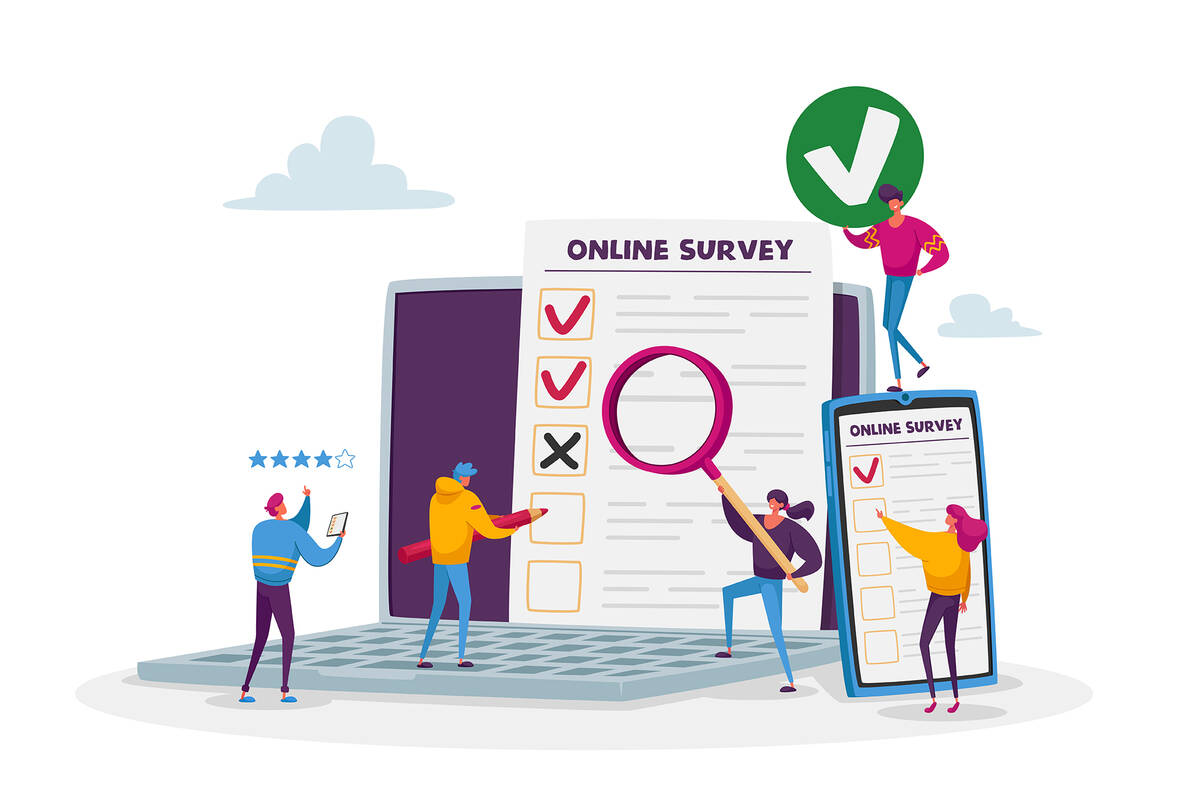 Winners of the Nevada Top Workplaces will be announced in May, according to Bob Helbig, Energage's media partnerships director. Employee surveys are winding down this month, and participation is on track to surpass last year when 91 companies were surveyed. Out of that, 56 companies earned recognition as Nevada Top Workplaces based on the strength of their employee survey feedback.
Philadelphia-based research company Energage has developed 24 questions based on 17 years of understanding what matters most to employees. It covers such key topics as leadership, management, work-life flexibility, communication, pay and benefits. It takes about five minutes to complete.
The employee survey is the heart of the Top Workplaces program, Helbig said.
"Smart companies listen to their employees and then adjust as needed," he said. "The employees are on the front line. They know what's going on and when things are working well and when they are not. Top workplaces value that and capture that. There are other employers who don't want to hear it. They just want people to do their work and be nice and quiet. That's not how really strong companies adjust to challenges. Sometimes, work can get messy, but the really good companies can collaborate and adjust and work through those challenges. An environment where people feel safe to fully discuss issues, where they are valued for what they bring and appreciated for what they do — those are the big differences."
There is no fee to participate in the survey, and winners will earn the coveted gold Top Workplaces badge to tout their achievement. An awards ceremony to be held this fall will announce the specific rankings of the companies and special leadership awards.
This will be the fourth year the Las Vegas Business Press and the Las Vegas Review-Journal have partnered with Energage to present Nevada Top Workplaces. Each year, the event has grown significantly. Last year, more than 260 business leaders attended the awards presentation Sept. 28 at Palace Station.
For 2022, 56 companies were featured as Top Workplaces in the Las Vegas Review-Journal and the Las Vegas Business Press. That's 13 more companies than in 2021. Surveys went out to nearly 27,000 employees in the region, and 13,898 responded. The surveyed companies employ more than 28,600 Nevada workers.
Last year, there are 28 newcomers to the winners list. Some include Clark County Credit Union, DraftKings, Inc. and YMCA of Southern Nevada.
Top Workplaces Nevada has four divisions: large, 500 or more employees; midsize, 150-499 employees; and small, 149 or fewer employees in the region.
For 2022, there were four winners out of six participants in the large category. In the midsize division, there were 15, out of 23 participants. In the small company category, there were 36 winners out of 63 participants.
Panda Restaurant Group placed first in the category of 500 or more employees for the second consecutive year. It was ranked No. 2 in the 2020 survey. Panda was followed in order by Everi, Helix Electric of Nevada and Station Casinos.
KB Home received top honors in the category of 150 to 499 for the second consecutive year. It was also No. 2 in 2020.
KB was followed, in order, by The Raymond Group, Credit Acceptance, GSL Electric, Eide Bailey, Picerne Real Estate, D.R. Horton, Nathan Adelson Hospice, One Nevada Credit Union and Lexus of Las Vegas and Lexus of Henderson.
Other companies in this category, by ranking, were: DraftKings, Anderson Business Advisors, Stewart Title, Clark County Credit Union, MC Carrier and YMCA of Southern Nevada.
In the category of 150 employees and fewer, Total Quality Logistics was ranked No. 1.
Total Quality Logistics was followed in order by Steelhead Productions, Dimopoulos Law, MDX Labs, Capriotti's Sandwich Shop, Gatski Commercial Real Estate Services, Janek Performance Group, MDL Group, BRINC Drones, Slickdeals, Monin Inc., Equality Title, De Castroverde Law Group, LMS Building Systems, Fairway Independent Mortgage Corp., United Construction, Cure 4 The Kids Foundation, Joint Ventures LLC, Ocean Spray Cranberries, Homie, Kaempfer Crowell, McCarthy Building Companies, AIL-Neff Agencies, Westwood Professional Services, Marquis Aurbach, TSK Architects, Distinctive Insurance, HopeLink of Southern Nevada, Barx Parx, SafeNest, Vegas Stats &Information Network, Nationwide Power Solutions, Boys Town Nevada, Credit Union1, Harris and Goosehead Insurance.
Energage conducts Top Workplaces surveys for media in 61 markets nationwide and surveyed more than 2 million employees at more than 8,000 organizations in the past year.