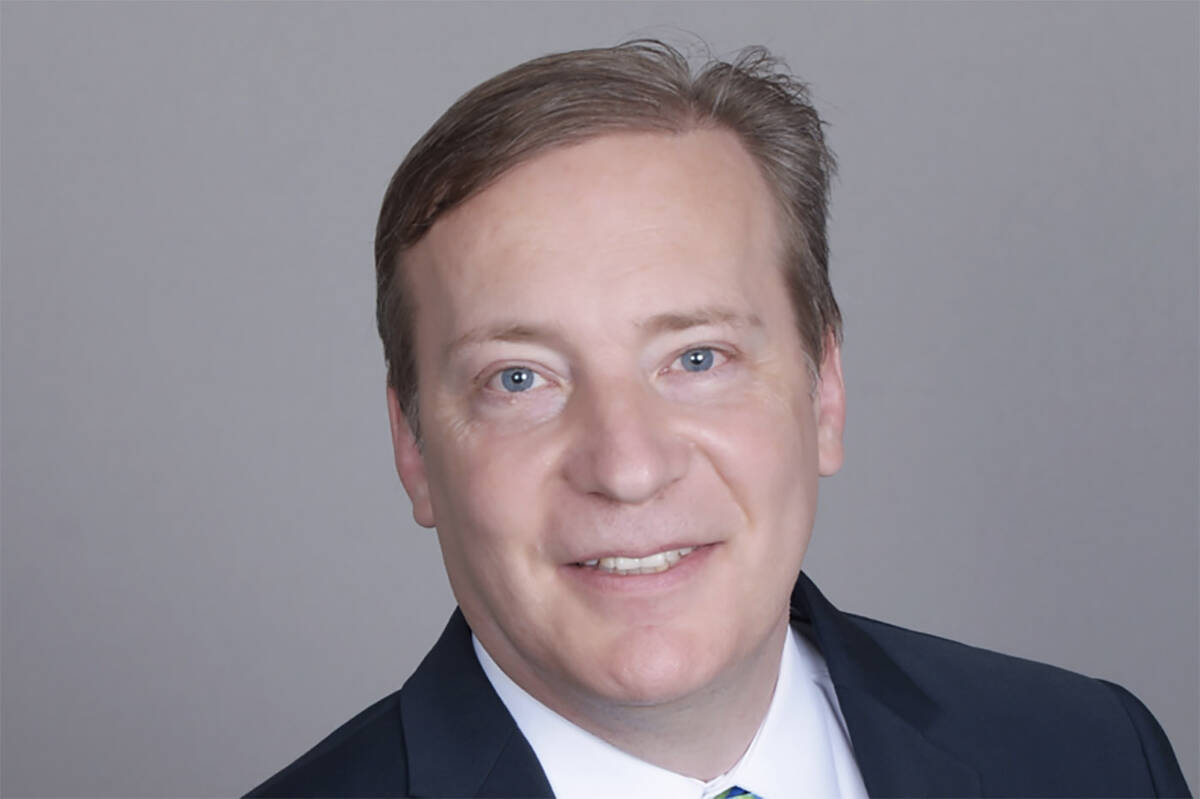 Cure 4 The Kids Foundation (C4K) is Nevada's premier outpatient clinic for children with cancer and rare diseases. The organization has treated and cured thousands of patients since it opened its doors in 2007. What makes C4K unique is that it has set the standard in Nevada and across the country for treating the entire patient, both throughout their cancer journey and beyond as well as addressing and treating other conditions that may arise as a result of treatment with life-saving medications.
Dr. David Stewart is a pediatric orthopedic surgeon and heads up C4K's new Pediatric Orthopedic Center. He is a pediatric orthopedic surgeon covering the full spectrum of pediatric orthopedic surgery, from trauma and fractures and other injuries to more medically complex situations, such as inborn or congenital conditions like clubfoot and hip dysplasia to conditions that develop over time. He also specializes in limb deformity and benign tumors of bone, joints, soft tissue and fractures.
Dr. Stewart has lived in Las Vegas for over 16 years and has impressive credentials in orthopedic surgery. He trained at Children's Hospital, Los Angeles, the leading center for pediatric orthopedic surgery both in the United States and internationally. He completed his residency in orthopedic surgery at the University of Texas Medical Branch. Prior to that, he completed his medical degree at the University of Colorado School of Medicine while getting his undergraduate degree in molecular biology from Brigham Young University.
"I was attracted to Cure 4 The Kids Foundation for its values and reputation for a true Center of Excellence in a context of community service," Stewart said. "Cure 4 the Kids Foundation is known as a pediatric specialty center that includes a team of pediatric sub-specialists. While I did not historically take care of cancer, I've shared many common patients with the C4K team over the years. Their passion for clinical excellence and research was attractive to me and helped me to make the transition to the next step in my career and being able to explore the next level of helping children."
While C4K offers comprehensive treatment for kids with cancer and rare diseases throughout their journey and beyond, the organization takes a holistic view of a patients' needs. This includes a number of programs that wouldn't be obvious to the casual observer. Programs such as the Andre Agassi Foundation for Education Learning Center is a program in partnership with Clark County School District that provides children of all ages the support they need to keep up in school with battling a chronic disease. Other programs such as the C4K Physical Therapy program provide ongoing treatment and rehabilitation for children who are recovering from the effects of chemotherapy and other medical treatments.
What makes the C4K Orthopedic Center different from the organization's other programs is that it is not primarily cancer or rare disease-based. While Dr. Stewart does have common patients with the pediatric oncologists at C4K, his practice casts a wider net. The patients he sees are not necessarily battling cancer and rare diseases.
"The principle synergies," said Stewart, "are in the realm of medically complex and fragile patients, some who have suffered with certain conditions for many years. My experience in running the largest clinic in the Las Vegas area for special needs children, including children with genetic syndromes, spina bifida, cerebral palsy, developmental delay and a range of other both diagnosed and undiagnosed conditions is really what sets us apart from others in the greater Las Vegas area."
For medically fragile children who may have limited resources in the community, Cure 4 The Kids Foundation helps provide the resources and integrated care they need to optimize their results. This not only applies to the children we treat but also to the caregivers who may have problems with transportation, interpreting and other obstacles in care.
For example, Stewart oftentimes treats children who, as a result of their condition, fall behind in school. Because of the previously mentioned C4K Learning Center in conjunction with CCSD, kids benefit directly from these services. For children who are in home-bound school after injuries or because of other medical issues, the comprehensive suite of services offered by C4K makes it simple and easy to help meet patients' individual needs.
Because medicine and medical treatments are ever-changing and ever-evolving, research is a key focus for C4K.
"Much of the progress that has been made in improving patient safety and in providing value and quality over the last several years have come from algorithmically driven protocols, standardized checklists and standard operating procedures," Stewart said. "These all help to ensure that key steps are not omitted in the care of patients and that patients receive care, which reaches or exceeds a high standard."
"Clinical decision-making in a setting of inadequate information requires openness, discussion with the families and, of course, with the patients when they're of age to understand and participate in the decision-making," Stewart said. "A major shift that we've seen in medicine over the past several years, which I wholeheartedly embrace is called shared decision-making, which is a different model from the traditional paternalistic model where patients and parents come to the physician and the physician tells them what to do. Education is very important and advising the patients and their parents regarding the nature of the condition, the natural history, the medically reasonable treatment options, and the pros and cons of each so that they can make an informed and have ownership of their choices."
While Stewart wasn't born and raised in Las Vegas, he moved to the area over 16 years ago and says the city has really lived up to its name. "It's been a fabulous community for me and my family, having grown up on the East Coast in much colder climates," Stewart said. "Since Las Vegas derives its livelihood from tourism, substantially. People in the community tend to be very open and welcoming. And that has been wonderful for me and my family. There's nowhere else in the country that I know that has such a variety of cultures. And so, as residents of Nevada, we've benefited greatly from those and other opportunities."
The addition of Dr. Stewart to the C4K medical team provided the organization to take a big step forward in its comprehensive care model.
"Coming to Cure 4 The Kids Foundation has allowed me the opportunity to advance my services to provide a wide range of children the care and support they deserve," Stewart said. "We have a wonderful plan for the future of the C4K Pediatric Orthopedic Center and I'm excited about our future plans for the community."
If you or your loved one needs high-quality, specialized orthopedic care, please contact Dr. Stewart and Cure 4 The Kids Foundation at 702-732-1493 or visit cure4thekids.org for more information.