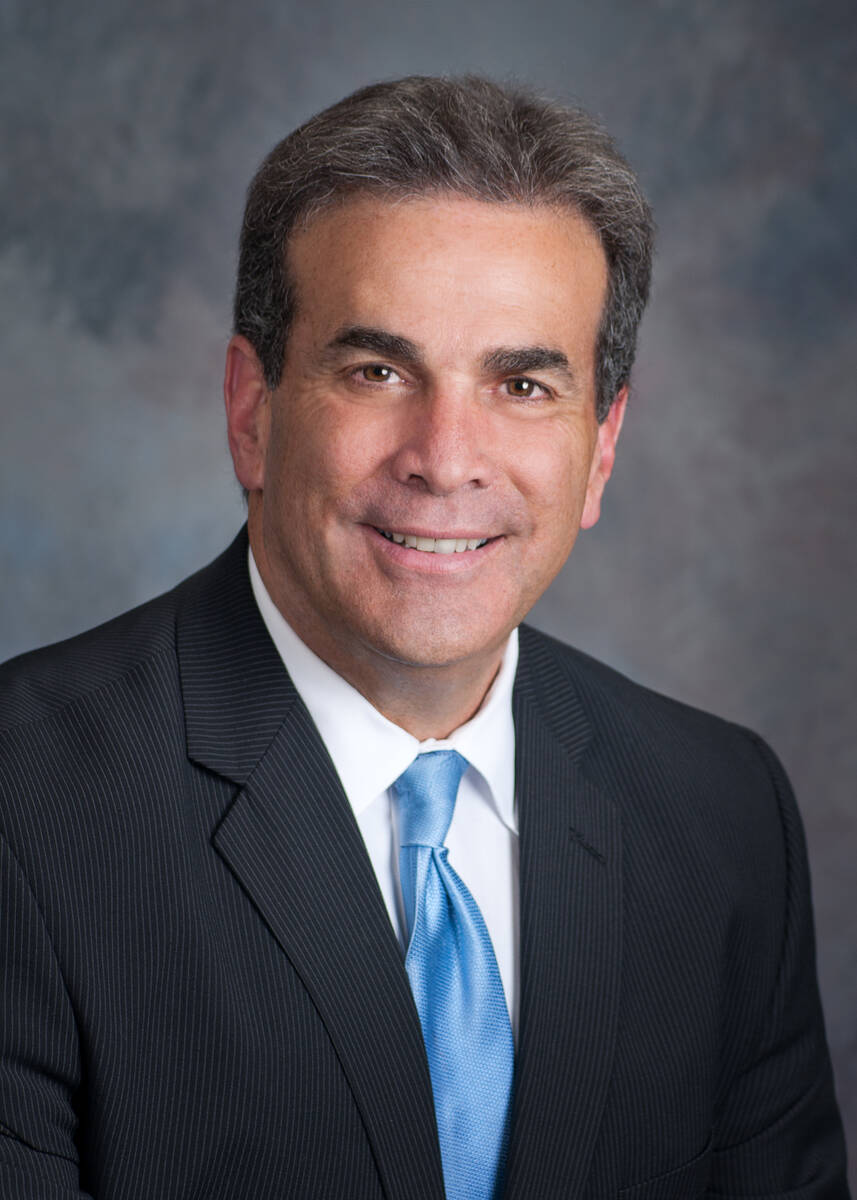 It's been a rough year, but it's finally time to celebrate Nevada businesses in a big way.
In a special Sept. 29 ceremony the No. 1 big, mid-sized and small businesses of 2021 will be revealed. This year, 42 business were chosen for Top Workplaces Nevada. All were selected based on information from employee surveys. Special awards will be given to several business leaders and specific rankings for all the chosen companies will be announced.
The awards ceremony will be a live in-person luncheon at the new Area15 Portal, an immersive entertainment complex on South Rancho Drive, off the Las Vegas Strip. This will mark the first live event for Top Workplaces Nevada. Last fall, because of the global pandemic the 2020 winners were announced on a virtual event. There also will be a special section on the winners published in the Las Vegas Review-Journal on Oct. 3.
John Guedry, CEO Bank of Nevada, will be the keynote speaker for the event. Guedry has 38 years of experience in Nevada's financial services and banking industries. He joined Bank of Nevada in 2011, serving as president and chief operating officer. He serves on boards for several local organizations: Better Nevada; Las Vegas Metro Chamber of Commerce, and its executive committee; Las Vegas Bowl; and The Darren Waller Foundation. He is past-chairman of the Nevada Bankers Association and Las Vegas Metro Chamber. In addition, he is a former trustee for UNLV Foundation and Las Vegas Global Economic Alliance, and a former board member for Clark County Public Education Foundation.
"As someone who works with Southern Nevada businesses every day, I know the importance of creating a work environment that embraces innovation, resiliency and also allows employees to find success in their work," Guedry said. "The companies recognized as Top Workplaces Nevada are meeting those challenges and leading the way in creating better work environments — something I believe will benefit our entire community."
This year's list increased by two and included 22 newcomers, including Station Casinos and Wynn Las Vegas. The winners have been published in alphabetic order, below.
"It's going to be a great event," said Tom Heaton, senior director of advertising for the Las Vegas Review-Journal. "We have learned a lot from our Top Workplace Nevada winners. I am very excited to have John Guedry of Bank of Nevada join us and other longtime business leaders, who will share their expertise on what makes their companies the state's best places to work."
The winners were selected after extensive employee surveys of each company. Research firm Pennsylvania-based Energage completed the free surveys in April. Each company received a free copy of the results. The company surveyed 64 statewide businesses, which employ 23,205 people. Nearly all, or 23,073, employees received surveys, and 12,478 responded.
The Las Vegas Business Press and Las Vegas Review-Journal partnered with Energage to bring back and expand the Top Workplaces campaign, which had a brief run in the Las Vegas area in 2013 and 2014 with the newspaper.
Last year, Helix Electric won in the category of 500 or more employees. Encompass Health — Home Health Hospice won in the category of 150 to 499. Steelhead Productions won in the category of fewer than 150 employees.