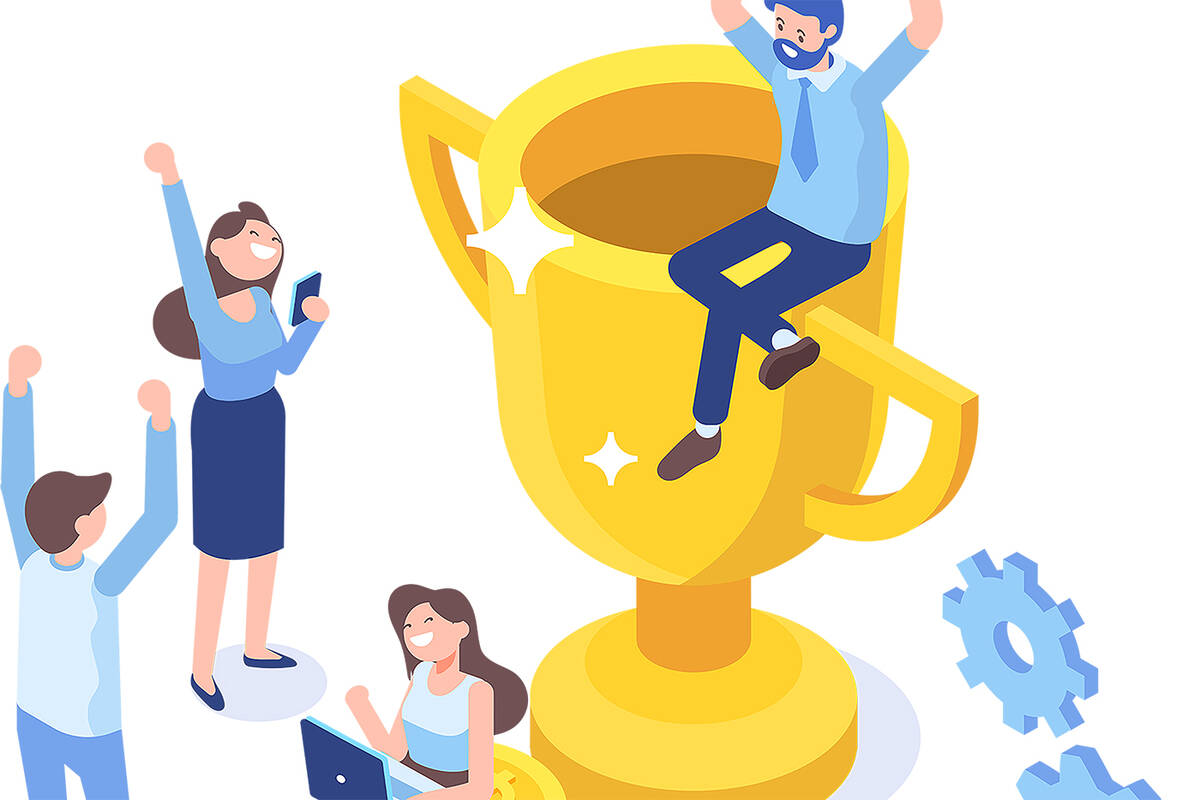 This year, 55 companies were chosen by their employees as Nevada Top Workplaces. That's 13 more companies than last year, a record number for this campaign. The winners are listed below.
Energage, a Philadelphia-based research company, conducted an extensive employee survey process on 91 companies out of the 1,532, which were invited to participate in the process. That also was a record high for Nevada Top Workplaces. Energage calculated the winners based solely on employee feedback. Each participating company received a free overview of its survey results.
"The foundation of Nevada Top Workplaces is a scientific survey of employees on a variety of workplace issues, including leadership, appreciation, direction, communication and benefits," said Bob Helbig. media partnerships director.
The surveyed companies employ more than 28,600 Nevada workers. Out of that number, 28,660 received surveys, and 13,841 responded.
This year, there are 28 newcomers to the winners list. Some include: Clark County Credit Union, DraftKings, Inc. and YMCA of Southern Nevada.
Top Workplaces Nevada has four divisions: large, 500 or more employees; midsize, 150-499 employees; and small, 149 or fewer employees in the region.
For 2022, there were four winners out of six participants in the large category. In the midsize division, there were 15, out of 23 participants. In the small company category, there were 36 winners out of 63 participants.
The specific rankings for small, midsize and large companies and individual leadership awards will be announced at a live event in the fall. Watch for details on that in the coming months.
In 2021, in the large category, Panda Restaurant Group came in at No. 1. Station Casinos was ranked No. 2. Wynn Las Vegas came in at No. 3.
KB Home advanced from No. 2 ranking in 2020 to take the No. 1 spot in the category of midsize companies. Picerne Real Estate Group rose from No. 3 to No. 2, in 2021. Credit Acceptance came in at No. 3.
2022 NEVADA TOP WORKPLACES WINNERS
• AIL-Neff Agencies
• Anderson Business Advisors
• Barx Parx
• Boys Town Nevada
• BRINC Drones
• Capriotti's Sandwich Shop, Inc
• Clark County Credit Union
• Credit Acceptance
• Credit Union1
• Cure 4 The Kids Foundation
• D.R. Horton
• De Castroverde Law Group
• Dimopoulos Law
• Distinctive Insurance
• DraftKings Inc.
• Eide Bailly LLP
• Equity Title
• Everi
• Fairway Independent Mortgage Corp.
• Gatski Commercial Real Estate Services
• Goosehead Insurance
• GSL Electric
• Harris
• Helix Electric of Nevada
• Homie
• HopeLink of Southern Nevada
• Janek Performance Group
• Joint Ventures, LLC
• Kaempfer Crowell
• KB Home
• Lexus of Las Vegas & Lexus of Henderson
• LMS Building Systems
• Marquis Aurbach
• MC Carrier
• McCarthy Building Cos., Inc.
• MDL Group
• MDX Labs
• Monin, Inc.
• Nathan Adelson Hospice
• Nationwide Power Solutions
• Ocean Spray Cranberries, Inc.
• One Nevada Credit Union
• Panda Restaurant Group
• Picerne Real Estate Group
• SafeNest
• Slickdeals
• Station Casinos
• Steelhead Productions
• Stewart Title Guaranty
• Total Quality Logistics – TQL
• TSK Architects
• United Construction
• VSiN
• Westwood Professional Services
• YMCA of Southern Nevada