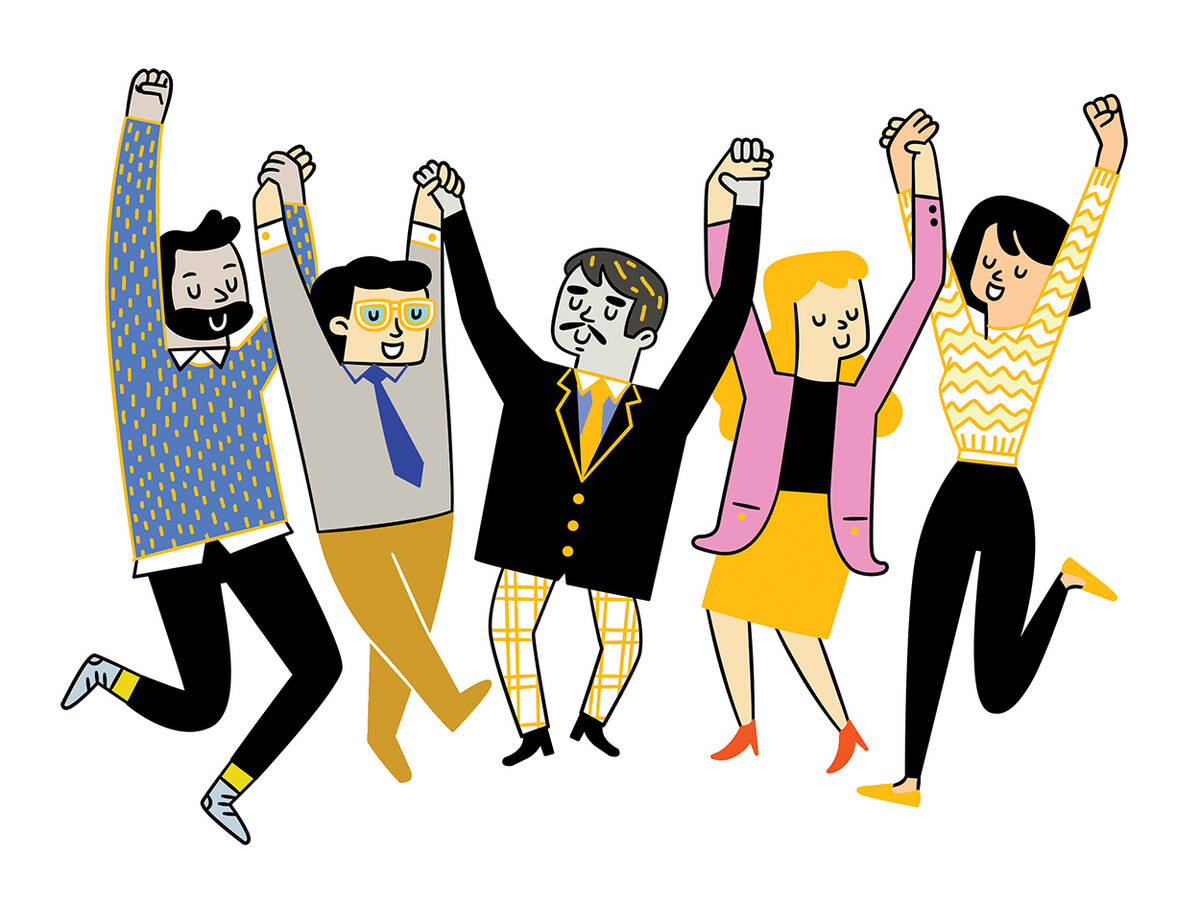 Nevada Top Workplaces 2023 is shaping up to include several firsts for the annual campaign, now in its fourth year.
Winners will be announced in May and published in the Las Vegas Review-Journal in alphabetical order. The winners' specific rankings will be announced at a Oct. 19 awards ceremony at the JW Marriott. Last year more than 260 business leaders attended the event. This year, more than 300 are expected, a record breaker.
Jeff Lawrence, the director of advertising for the Las Vegas Review-Journal, is spearheading the effort this year. Lawrence moved from Texas a few months ago to take the new position. Previously, he was the senior vice president of advertising at the San Antonio Express-News. He has spent several years working with the Top Workplaces program in other markets.
This year, Lawrence is focusing on the "sports tsunami" that is about to hit Las Vegas, with the 2024 Super Bowl, the Formula One Las Vegas Grand Prix in November and the possible relocation of the Oakland A's to the city. He is assembling a panel of Las Vegas business leaders to discuss the effects this will have on local businesses and how they can take advantage of it. The speakers will be announced soon.
"We look forward to starting this conversation with our business leaders," Lawrence said. "Everyone is talking about this and is excited about how these professional sporting events will be a win-win for our community."
Another new component of the Nevada Top Workplaces this year is a new award. Philadelphia-based research company Energage looked through its data collected from its employee survey, which determines the winners, and found information to provide the first Nevada Top Workplaces Woman-Led Company award.
In October, Energage named Nathan Adelson Hospice, which is led by President and Chief Executive Officer Karen Rubel, on its national list of outstanding organizations whose most senior leader is a woman. The Woman-Led Top Workplaces award celebrates outstanding organizations whose most senior leader is a woman. These leaders have fostered and built stand-out workplace cultures that perform.The award was based on employee feedback scores from 2022 for the national Top Workplaces campaign.
"To be recognized on both a national and local level is an honor and makes me incredibly proud of our organization," Rubel said. "This award showcases how our entire staff values excellence in the workplace, even throughout uncertain times. In addition, this recognition helps in recruitment efforts because people want to work for a company that values its employees and gives them the tools and resources they need to do their job. Our employees are committed to always do what's right for our patients and their families. I'm so proud of our team who work every day to ensure no one ends the journey of life alone, afraid or in pain."
Nathan Adelson Hospice again participated in the 2023 Nevada Top Workplaces campaign. The Woman-Led Company Award and other special leadership awards will be announced at the October awards ceremony. Details on how to get tickets to the event will be announced soon.
Philadelphia-based research company Energage conducts Top Workplaces surveys for media in 61 markets nationwide and surveyed more than 2 million employees at more than 8,000 organizations in the past year.