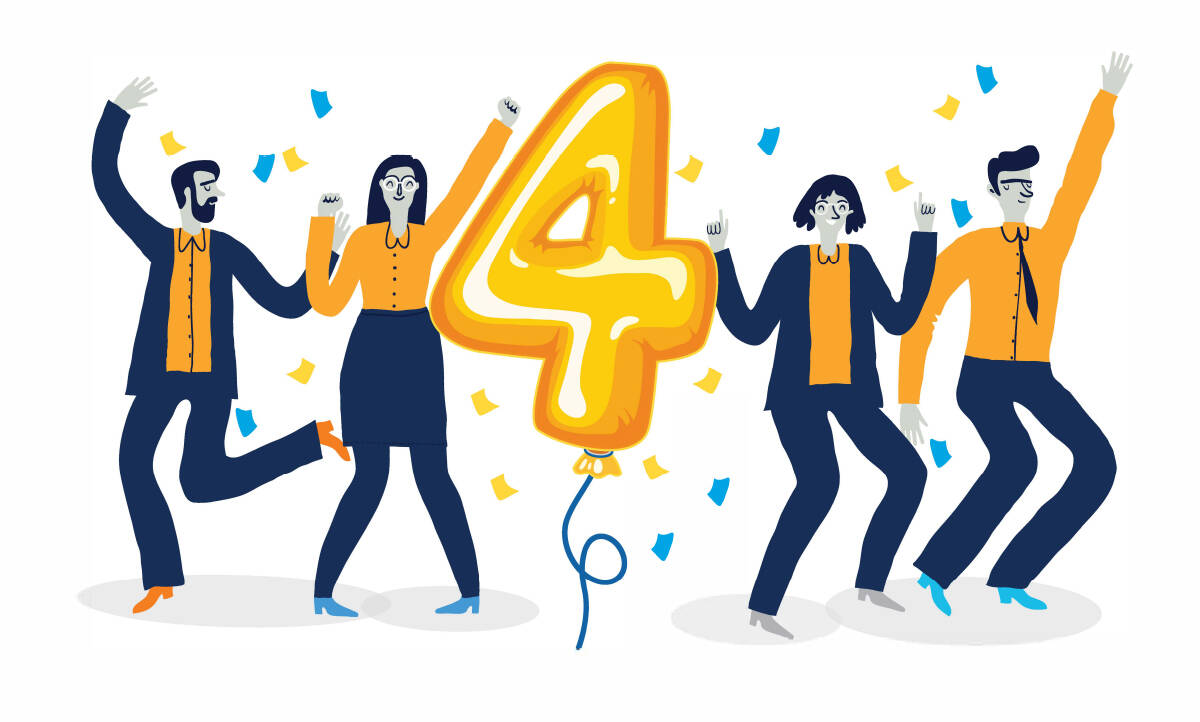 In a few months more than 300 Nevada businesses will attend the fourth annual Nevada Top Workplaces awards ceremony.
The first year was held virtually because of the global pandemic. Since then, the in-person events have grown in attendance. The Oct. 19 Nevada Top Workplaces awards ceremony at the JW Marriott is still being finalized and details will be announced soon.
"The response has been tremendous, and it keeps growing," said Bob Helbig, media partnerships director for Energage. "This is the fourth year in a row we have identified and celebrated Nevada companies that are building and sustaining outstanding workplaces. Each year, we've seen more companies participating in Top Workplaces, as well as more winners. Companies in Nevada have a strong interest in earning recognition for building a people-first culture."
The Las Vegas Review-Journal and the Las Vegas Business Press have partnered with Philadelphia-based research company Energage to help Nevada celebrate the business of business. The company conducts independent employee surveys that produces data, which is used to identify the winners.
The company has developed 24 questions based on 17 years of understanding what matters most to employees. It covers such key topics as leadership, management, work-life flexibility, communication, pay and benefits. It takes about five minutes to complete.
"Employees are in the best position to know whether their organization puts people first," Helbig said. "This is a thorough, efficient and effective way to capture that sentiment. It gives employees a clear voice."
Energage conducts Top Workplaces surveys for media in 61 markets nationwide and surveyed more than 2 million employees at more than 8,000 organizations in the past year.
There is no fee to participate in the survey, and winners will earn the coveted gold Top Workplaces badge to tout their achievement. The campaign results were published earlier this year. Winners are invited to the fall celebration awards ceremony to find out their specific rankings and receive special awards.
High-profile sports industry speakers will address Nevada small businesses about the unique opportunities coming their way. The city looks forward to a full schedule of major sporting events, which include the 2024 Super Bowl, the Formula One Las Vegas Grand Prix in November and the relocation of the Oakland A's.
"The Vegas Golden Knights Stanley Cup win has generated a wave of positive energy and exuberance that has swept across the city. The sports industry, now, has our full attention," said Jeff Lawrence, director of advertising for the Las Vegas Review-Journal, who is spearheading the Nevada Top Workplaces campaign.
A record 67 winners were chosen from 134 that were surveyed earlier this year. Any organization with 35 or more employees in the state was eligible to compete for 2023 Top Workplaces recognition.
Tickets for the event are now on sale. Cost is $150 per person. Table size is 10 seats. To purchase tickets or sponsorships, contact Las Vegas Review-Journal recruitment consultant Iyse Lee at ilee@reviewjournal.com.