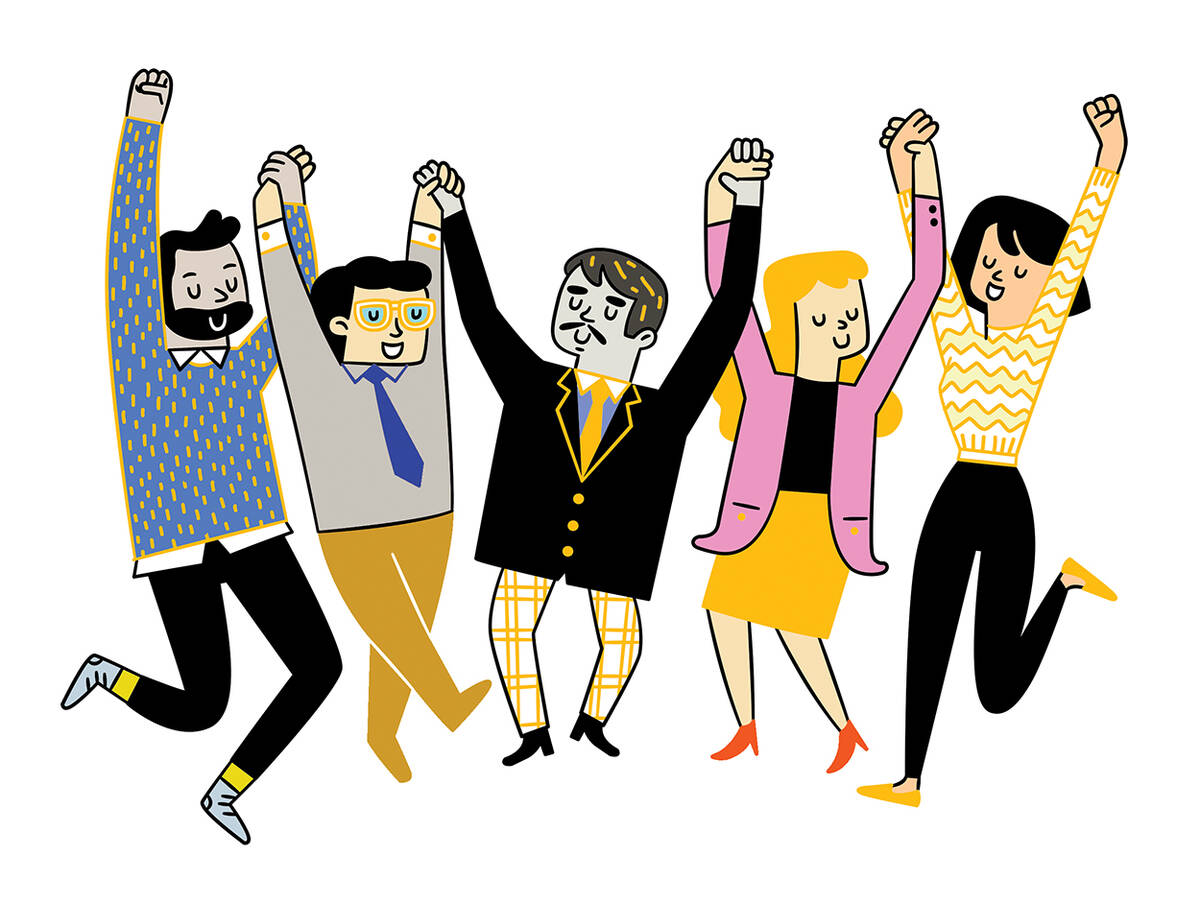 This is the time of year when we celebrate the leaders of the pack in our Nevada business community. A record 67 winners were chosen from 134 that were surveyed earlier this year. Philadelphia-based research company Energage conducted the employee surveys of the participating Nevada companies. It was free to participate and the companies got a free copy of the employee feedback. Any organization with 35 or more employees in the state was eligible to compete for 2023 Top Workplaces recognition.
The specific rankings for the three company-size categories, along with special leadership awards, will be announced at an Oct. 19 awards ceremony at the JW Marriott.
Chase Rankin, senior vice president of advertising for the Las Vegas Review-Journal, said he was excited to celebrate the top business leaders for the fourth year since the effort was relaunched in 2020. This year's awards celebration will be the third in-person event. Last year more than 260 business leaders attended the event. This year, more than 300 are expected, another record-breaker.
"Our business leaders have always been generous with their time and knowledge," Rankin said. "Events like this one offer valuable insight into how the best of the best do business."
This year, a special panel of speakers will address how local businesses can take advantage of the exploding sports industry. Speakers and ticket sales will be announced soon.
This is something everyone is interested in," Rankin said. "We are proud to organize a forum for our business leaders to learn more about it."
Jeff Lawrence, director of advertising for the Las Vegas Review-Journal, is spearheading the campaign. He moved to Las Vegas from Texas a few months ago to take the new position. Previously, he was the senior vice president of advertising at the San Antonio Express-News. He has spent several years working with the Top Workplaces program in other markets.
Lawrence said the "sports tsunami" that is about to hit Las Vegas, with the 2024 Super Bowl, the Formula One Las Vegas Grand Prix in November and the relocation of the Oakland A's to the city will be a defining moment for the city and its business growth.
"Everyone is talking about this and is excited about how these professional sporting events will be a win-win for our community," Lawrence said.
Another new component of the Nevada Top Workplaces this year is a new award. Energage looked through its data collected from its employee survey and found information to provide the first Nevada Top Workplaces Woman-Led Company award.
Energage conducts Top Workplaces surveys for media in 61 markets nationwide and surveyed more than 2 million employees at more than 8,000 organizations in the past year.