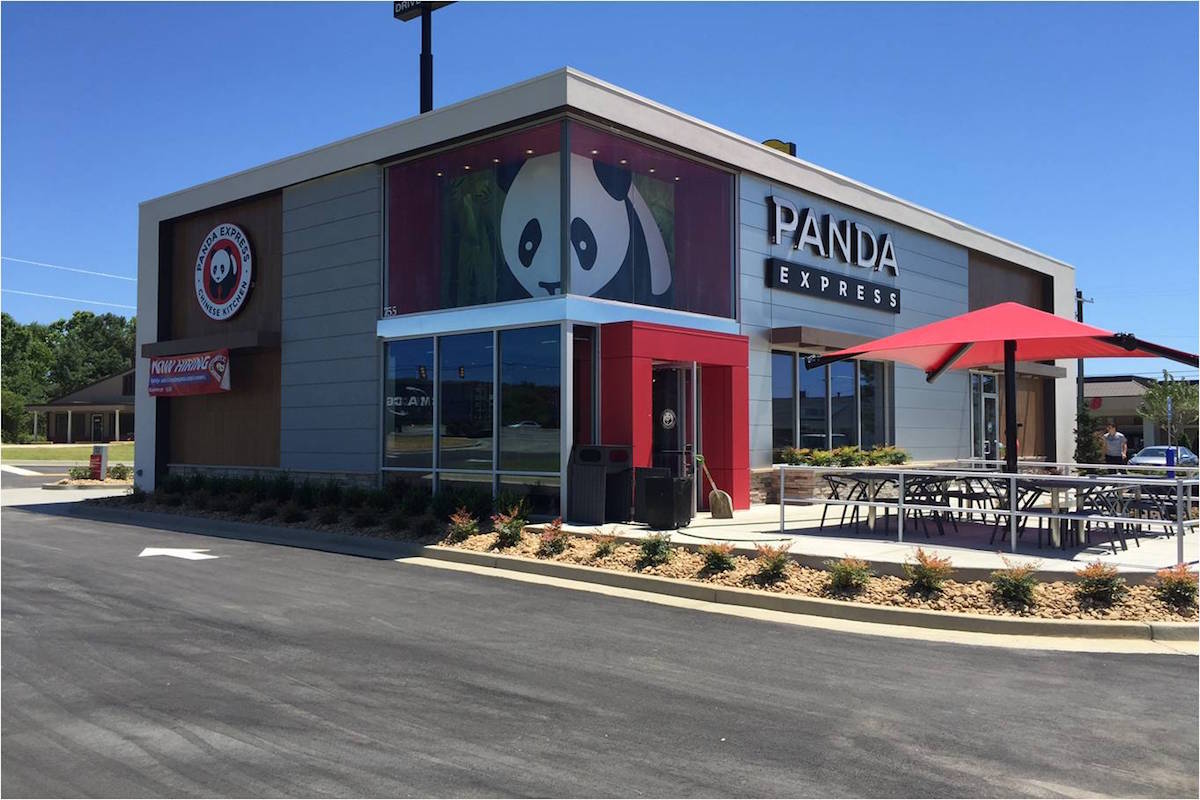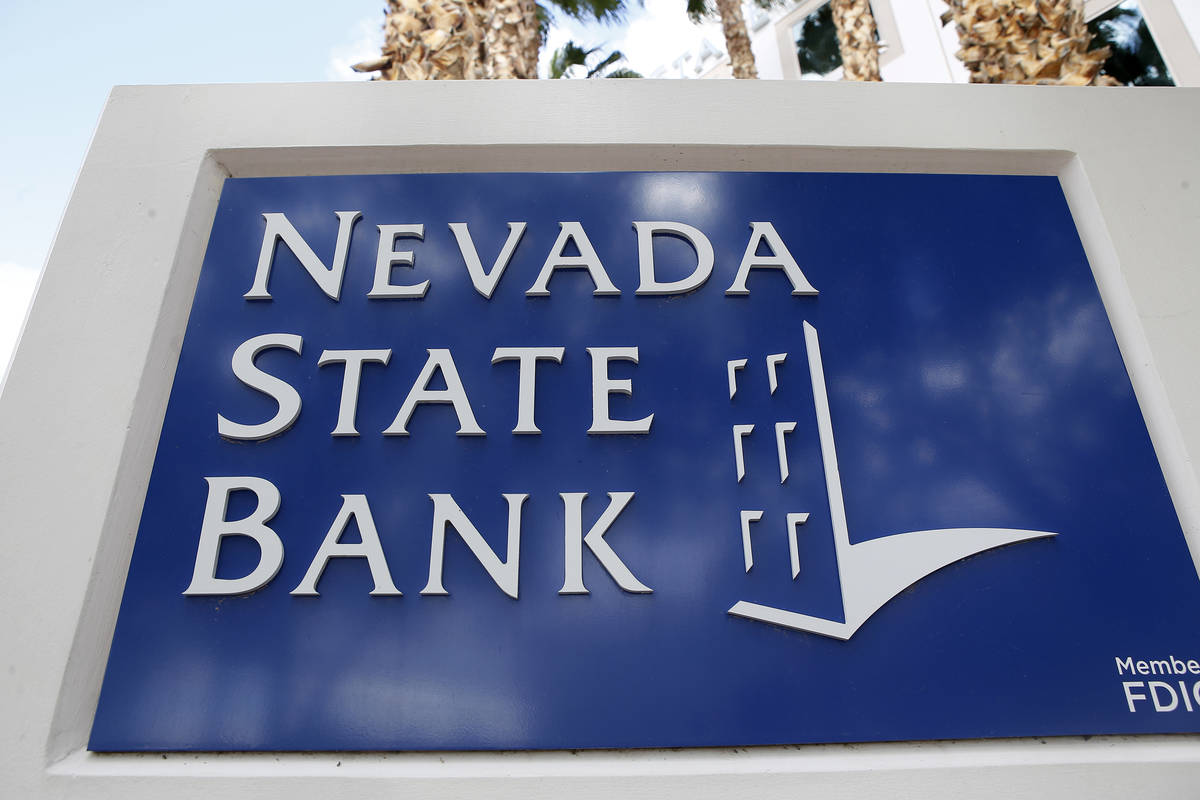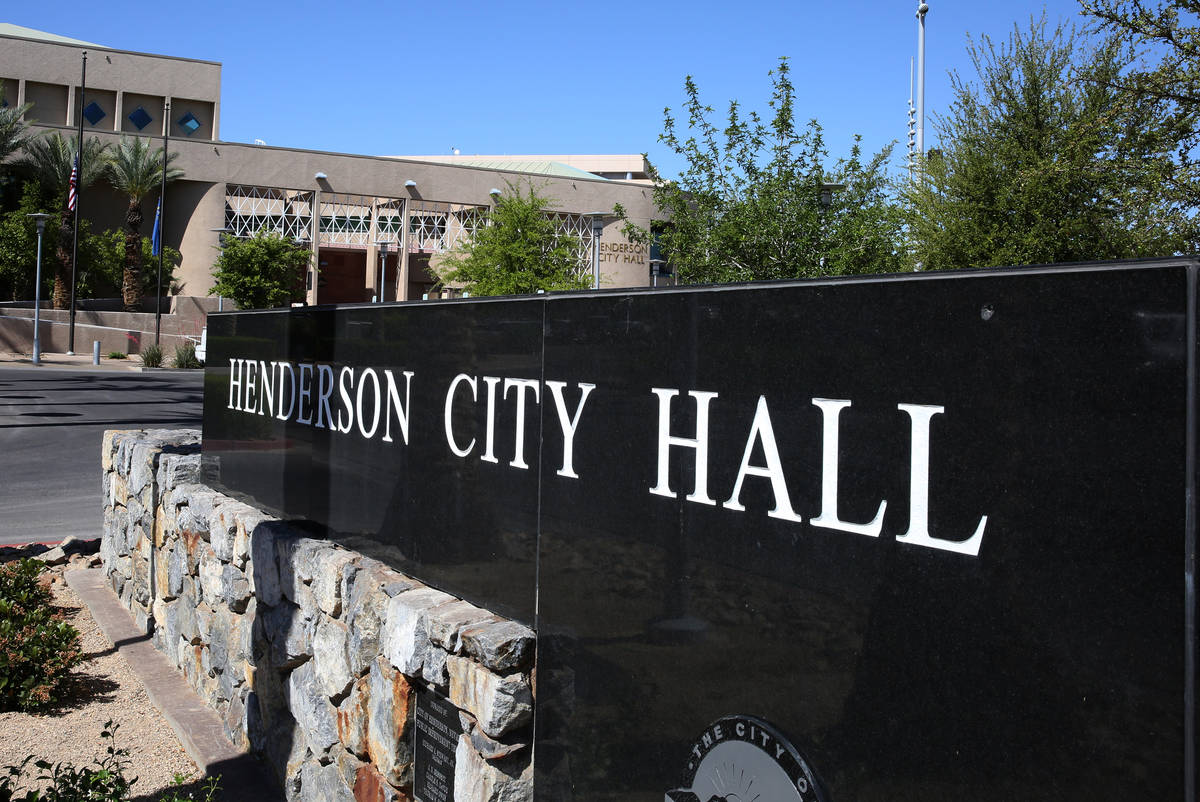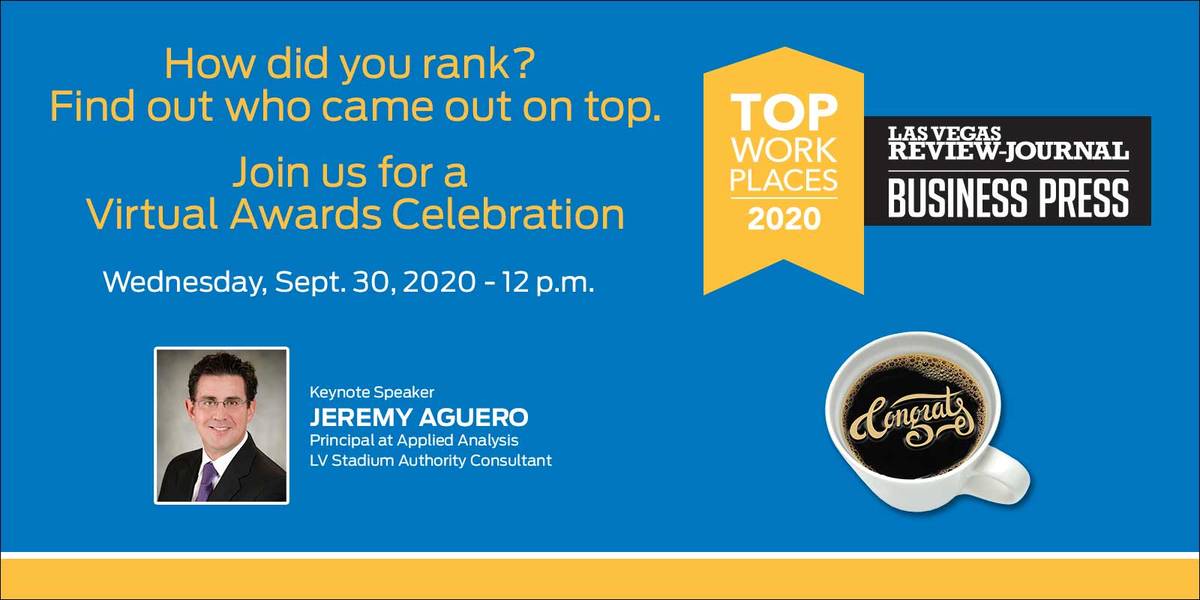 Three Nevada companies have been named the No. 1 2020 Top Workplaces in size categories as part of a scientific survey conducted of employees across the state.
The Review-Journal and Las Vegas Business Press partnered with Philadelphia-based Energage to do the rankings. The companies worked together in 2014 to do similar rankings for Las Vegas.
Helix Electric won in the category of 500 or more employees. Encompass Health — Home Health Hospice won in the category of 150 to 499. Steelhead Productions won in the category of fewer than 150 employees.
The surveys were conducted prior to COVID-19, but those three firms and other companies recognized in the process are best equipped to handle the dynamics of the pandemic.
"In times of great change, it is more important than ever to maintain a connection among employees," said Eric Rubino, Energage CEO. "When you give your employees a voice, you come together to navigate challenges and shape your path forward based on real-time insights into what works best for your organization."
The process began in October 2019, when news coverage and promotions welcomed people to nominate companies as Top Workplaces, said Bob Helbig, media partnerships director with Energage, previously known as Workplace Dynamics.
Energage also reached out to area companies, and throughout the process 755 employers in Nevada were invited to have their employees take the survey. Any organization was eligible to participate, provided it had at least 35 employees, Helbig said. Employers could be public, private, nonprofit or governmental. There was no cost to enter the program.
Helbig said companies see the benefit of having third-party validation of what they're doing as an organization.
Those companies that are among the top workplaces in Nevada are able to survive COVID because they have respect for their employees and an appreciation of what their workers do. Employees at top workplaces tend to be motivated by a higher purpose and understand the direction of the company, he said.
"With the COVID environment we are in, there are a lot of companies that are eager to get recognition for what they're doing for their employees and customers," Helbig said. "Companies are having to do extraordinary things to meet the demands of their employees and meet the demands of their customers. They're innovating.
"Companies that have really strong cultures of two-way communication are going to do much better to survive all of this craziness. It's one thing for the leadership of a company to announce X,Y and Z and keep the employees informed about what's going on. But it's just as important that there's good bottom-up communication so leaders know what's happening on the front lines. What are employees seeing and hearing and what problems are they encountering?"
Helbig said any company that during normal times struggles with communication and everyone getting on the same page are the ones most challenged to deal with a crisis.
"We always say everything starts with good leadership," Helbig said. "Leaders that employees trust, believe in and listen to are a big factor. Across the country, we find a sense of appreciation is always in the top three. When you ask employees what matters most to them, feeling appreciated for what they do is way up there. That is a big differentiator."
The biggest misnomer in the workplace is that people are motivated by money, Helbig said. They have found consistently in the surveys that pay and benefits rank toward the bottom.
"People are surprised by that but when you think about it, if you are treated lousy even if you're paid well, that is not an environment you are going to thrive in," Helbig said.
"Getting that direct deposit every two weeks is not what's going to make you give your best. You want to be able to understand the direction of the company, have confidence in the leadership, feel like you're making a difference and feel appreciated. The top workplaces that create an intentional culture where those qualities are present stand out versus an average company."
Other observers like to point out benefits and perks like chair massages and bringing dogs to work and giveaways are the key, Helbig said. Those are good but if the other factors aren't in place — the boss you respect and co-workers who listen to you and who can collaborate with and sense what you do is meaningful — none of that other stuff is going to matter, he said.
"You're not going to get people to come in and work their heart out if they don't feel respected," Helbig said.
The survey conducted prior to COVID-19 showed that Nevada employees, compared to their national counterparts, were less likely to look for other jobs, Helbig said. At top workplaces, there's a low percentage of people looking elsewhere, he said.
Every other category was similar with the exception that fewer employees answered no when it comes to saying their companies operated by strong values. It was 82.7 percent in Nevada compared to 86 percent nationwide.
"Values are a big deal," Helbig said. "People want to work somewhere where there are strong values and ethical places and rules and everybody understands the rules of the road. That number in Nevada is a bit of a red flag."
Helbig said he liked the diversity of award winners in various industries. All three of those companies have been impacted tremendously by COVID-19 since the survey.
"All of these were on the front lines of delivering services to the public," Helbig said. "The No. 1 companies are in very distinct sectors. You have a construction company, health care company and trade show design company. I love the variety of high-quality companies on the entire list of 40. It's not all real estate companies or banks or law firms. It doesn't matter what business you are in. You can do tremendous things to motivate your employees to give your very best."
The best judges for the awards are the employees who work there, Helbig said. The process is based on a scientific survey of employees who rate their workplace culture. It also gives company insights about what makes them unique.
Combined, the companies surveyed employ 16,328 people in Nevada. Of those employees who received questionnaires, 8,787 responded, either on paper or online. For this year's winners list, 40 employers earned recognition as Top Workplaces and were ranked based on their employee survey feedback out of 56.
"Everyone on the list is a winner," Helbig said. "It's not like we're giving out blue ribbons to everybody. Everyone on this list exceeded our benchmarks for what is considered a top workplace. There were 16 companies that didn't make the list because based on their employee feedback the scores weren't strong enough. You had to clear a pretty high bar to make this list."
There were 24 questions on the survey related to workplace culture. They included:
● Alignment — where the company is headed, its values, cooperation, effective meetings.
● Coaching — managers care about concerns, are helpful, encourage employee development.
● Connection — employees feel appreciated, work is meaningful, working at full potential, clued in to each other.
● Engagement — productivity, retention, recruiting.
● Leadership — confidence in company leaders.
● Performance — execution, open-mindedness, innovation, clued-in leadership.
● The Basics — pay, benefits, flexibility, training, expectations.
Helbig said employers that score high enough are recognized as Top Workplaces. Employers are categorized by size, and they are ranked within those size groups, to accurately compare results. Energage also determined special award winners based on standout scores on specific survey topics.
In the leadership category, they recognized Helix Electric President Victor Fuchs; Paul Parrish, president and CEO of One Nevada Credit Union; and Ashley Morris, CEO of Capriotti's Sandwich Shop.
• Encompass Health was singled out for its direction.
• Panda Restaurant received praise for its managers.
• Steelhead Production was recognized for encouraging ideas from employees.
• Picerne Real Estate Group was cited by employees for its efficiency.
• The Nevada Donor Network makes employees feel like they are part of something meaningful.
• Nevada State Bank was recognized for its strong values.
• Wyndham Destinations saw its senior management recognized for being clued in.
• McCarthy Building Cos. was recognized for its communication with employees.
• InfoWerks makes employees feel appreciated.
• Credit Acceptance was recognized for its work life flexibility.
• Westgate Resorts won praise for its training.
• The city of Henderson was recognized for its employee benefits packages.
Helbig said if you look over the list and wonder why a particular company was not on it, the reason might be because it choose not to participate, or because it did not score well enough in the survey process. Energage occasionally disqualifies employers based on questionable results detected through statistical tests it runs to ensure organizations are accurately administering the survey, he said.
Helbig said 755 companies were invited to participate and 56 agreed to be surveyed. In 2014, there were 54 companies surveyed, and there were 43 companies in 2013. The surveys were conducted prior to the COVID-19 shutdown in Nevada, he said. Companies need to have at least 35 employees to participate.
Helbig said many of those 755 may not have participated because they didn't think they would rank high.
"We would love to have more companies participate, but I am treating this as year one of a statewide program,"
Helbig said. "A lot of companies don't know what to make of this program, and our hope in year two or three is that more companies will see the coverage and see how companies are marketing themselves as top workplaces and proudly proclaim their status as a top workplace.
"We hope more companies say we're pretty good, too, and we want in on that."
Want your organization to participate in the 2021 program? Just go to topworkplaces.com/nominate/nevada to submit a nomination.
NEVADA TOP WORKPLACES
LARGE COMPANIES
1, Helix Electric
2. Panda Restaurant Group
3. Nevada State Bank
4. Wyndham Destinations
5. Aristocrat Technologies
6. Westgate Resorts
7. City of Henderson
8. Allegiant Air
MIDSIZE COMPANIES
1. Encompass Health — Home Health & Hospice
2. KB Home
3. Picerne Real Estate Group
4. One Nevada Credit Union
5. Credit Acceptance
6. Lexus of Las Vegas & Lexus of Henderson
7. Nathan Adelson Hospice
8. NOVA Geotechnical and Inspection Services
9. Anderson Business Advisors
SMALL COMPANIES
1. Steelhead Productions
2. Capriotti's Sandwich Shop, Inc
3. InfoWerks
4. Distinctive Insurance
5. Kaempfer Crowell
6. Brownstein Hyatt Farber Schreck
7. Ocean Spray Cranberries
8. GCW, Inc.
9. RSM US LLP
10. CliftonLarsonAllen LLP
11. TWI Group
12. LMS Building Systems
13. McCarthy Building Cos. Inc.
14. Great Basin Federal Credit Union
15. Nevada Donor Network
16. American Gaming Systems
17. Berkshire Hathaway HomeServices, Nevada Properties
18. The Howard Hughes Corp.
19. Klai Juba Wald architecture + interiors
20. Rosendin Electric
21. OneHarris Inc.
22. William Bee Ririe Hospital
23. Sunburst Shutters & Window Fashions Las Vegas