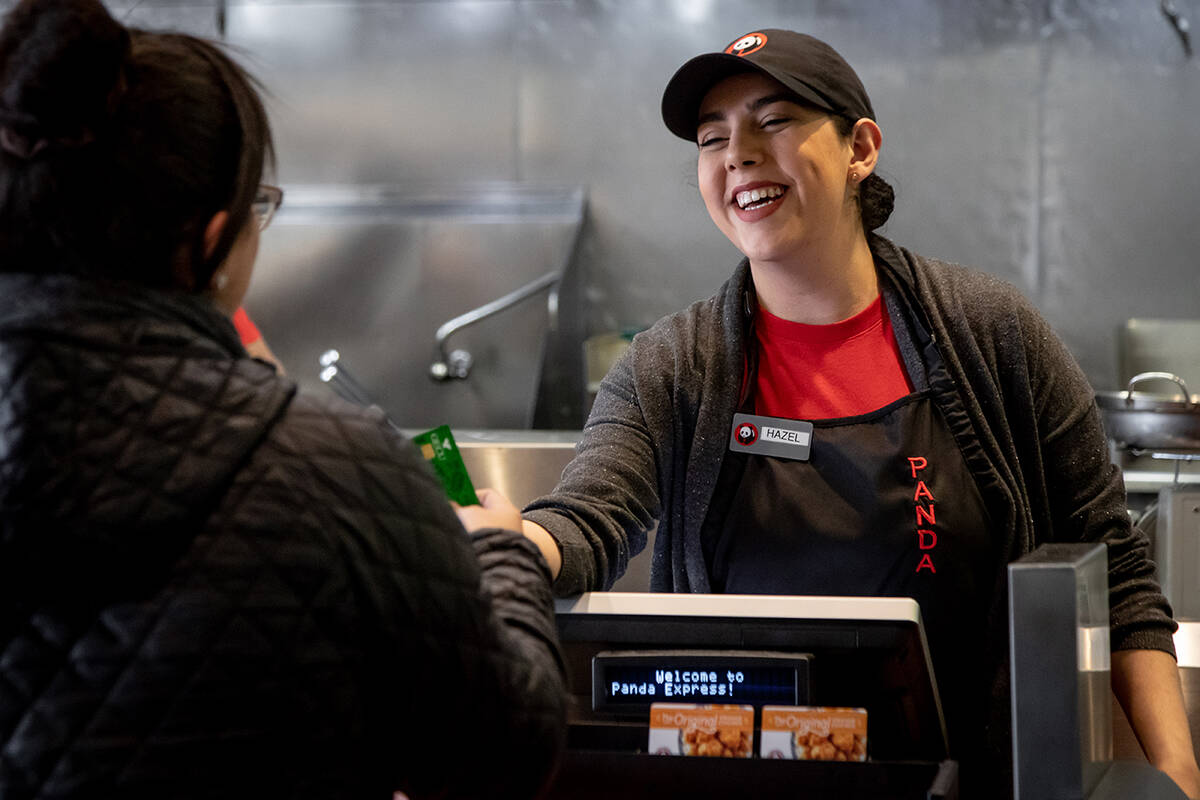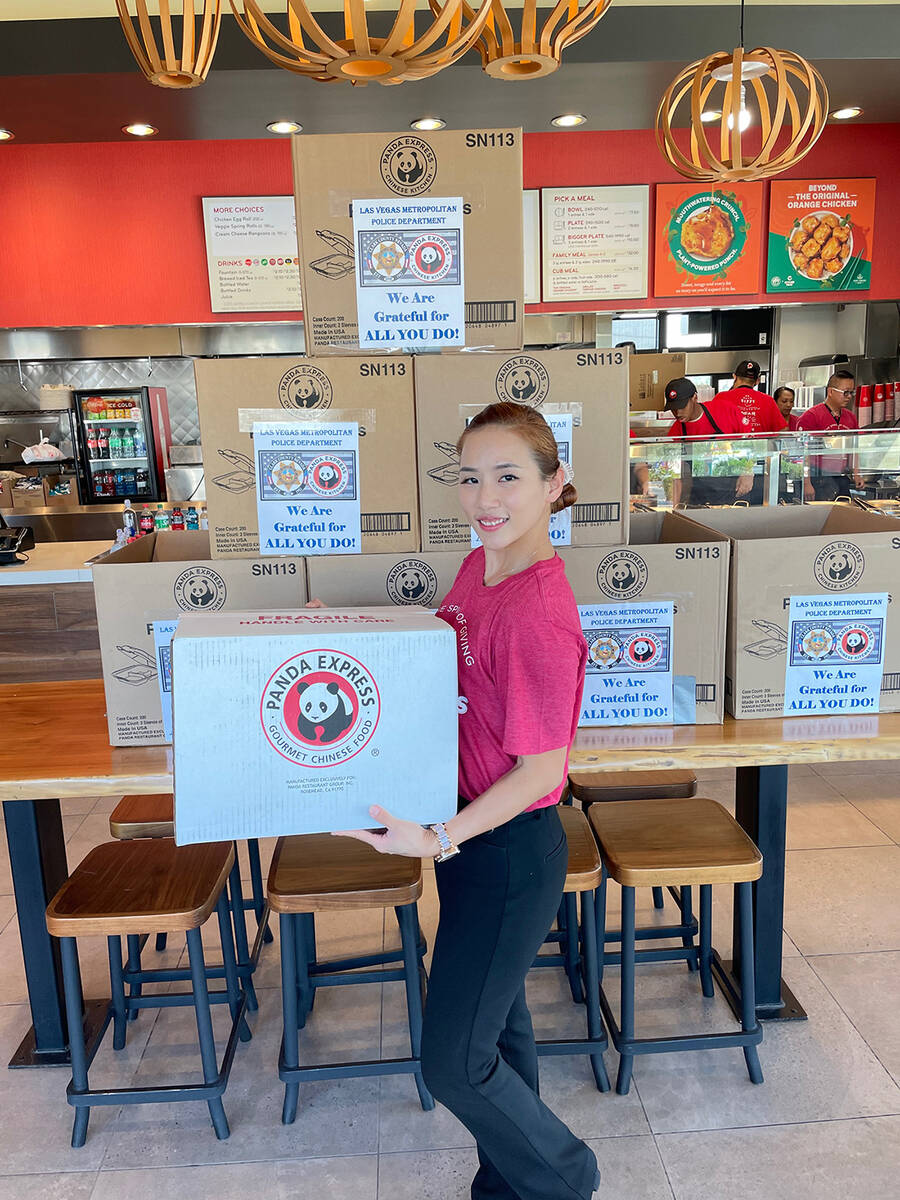 The best place to work among the largest companies in Nevada in 2022 is Panda Restaurant Group for the second consecutive year.
Doing business nationwide as Panda Express, Panda Inn and Hibachi-San, Panda Restaurant Group has 70 Nevada locations with about 1,100 employees in the category that recognizes companies of 500 or more workers.
Sheena Wang, Panda area operations manager, said she's been with the company for eight years and described how employees are treated fairly and like part of a family.
Last year, Panda had to focus on taking care of employees during the COVID-19 pandemic. As it starts to calm down, there have been additional issues to deal with, like how inflation is impacting employees, Wang said.
Base pay of employees has been bumped up in Las Vegas so they can take care of their families and reward them for their hard work, Wang said.
"The financial aspect is one of the ways we take care of our team," Wang said.
Some of the base pay bumped up in Las Vegas is now $22 an hour for assistant manager, $19 for shift lead, $19 for cooks and $17 for kitchen help. The general manager earns $26 an hour.
Panda has even focused on hiring more staff in recent months to further add to customer service, Wang said.
"We have a very happy environment in our stores," Wang said. "Our team enjoys coming into work. It's a good environment. People are very friendly, and the newer generations are asking for feedback frequently, which is very different from the past."
With other companies, employees don't see higher-up executives that often, but that's not the case at Panda, Wang said. She serves as a coach and sees her team on a weekly basis. In addition, she said she sees her direct supervisor and team-level supervisor frequently and gets feedback from them.
"I feel value in that I get to see them," Wang said. Panda touts its "whole-person" approach, which entails physical, mental and emotional well-being.
Panda's benefits package includes an annual learning fund and scholarships for eligible associates to help employees grow personally and professionally. That includes books and classes. Panda offers profit sharing bonuses, stock options and employee perks. There's a total rewards package that includes medical, dental, vision, 401(k) match.
"Being a top workplace is about putting our people first," Wang said. "We have all of the financial aspects, as well as understanding the new generations that are coming through. It is about building a relationship and connection with our team and supporting them and what is possible with Panda."
Panda has a Leave Share Program where associates can donate vacation hours into a pool to support fellow associates, who are experiencing a loss of income due to health conditions, natural disasters and other hardships.
Panda Cares, the philanthropic arm of the business, promotes the spirit of giving and is dedicated to providing food, funding and volunteer services to children's organizations, local schools and disaster relief efforts.
More than $107 million has been raised to support children in communities and fund worldwide disaster relief.
Panda supports organizations that educate at-risk youth, promote academics and restaurant trade programs, as well as donate to Children's Miracle Network Hospitals across the U.S.
"Panda is a very purpose-driven company, and we have a lot of people join for that reason," Wang said. "It's not only about benefits and that's very important. They see what Panda does is going back to the community. They see the relationship with the Children's Miracle Network and our campaign of giving back to the community. They see Panda everywhere."
Comments from Nevada employees show how they feel working at the restaurant chain.
"I love my job because I like everyone I work with, and I feel that we all get treated equally by managers," one employee said. "This feels like a family business. It does not feel like I am working for a faceless corporation."
Another employee says they love their job because their voice matters and they feel valued.
"I love the endless opportunities Panda offers that can better my life and people's lives around me," the employee said. "Panda cares about my personal and professional growth."