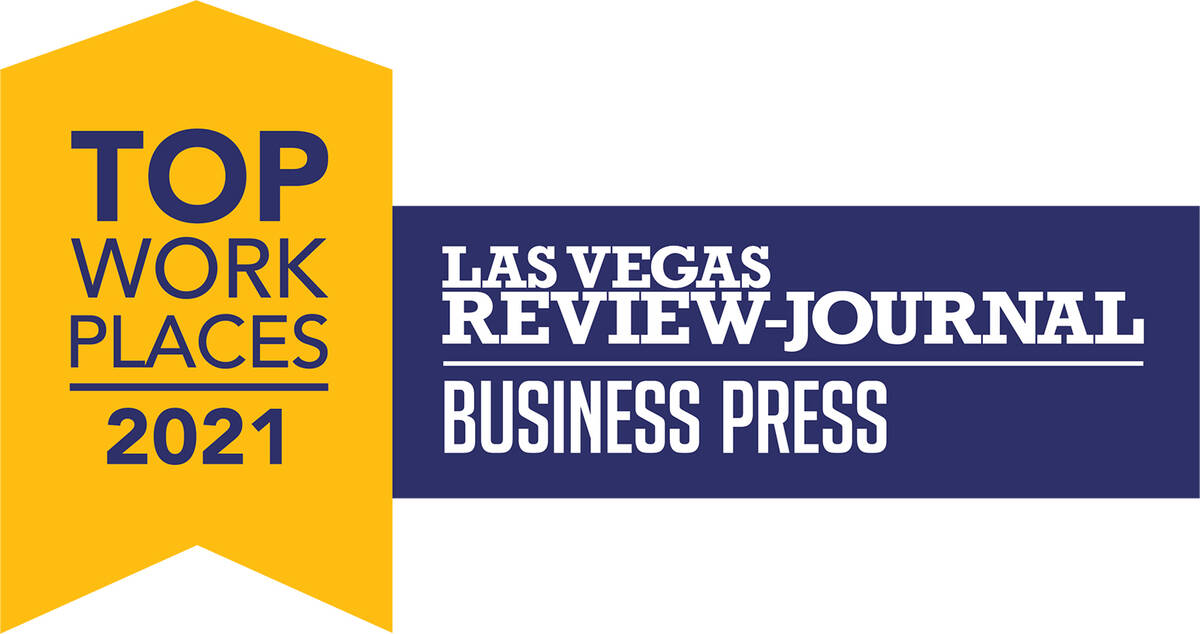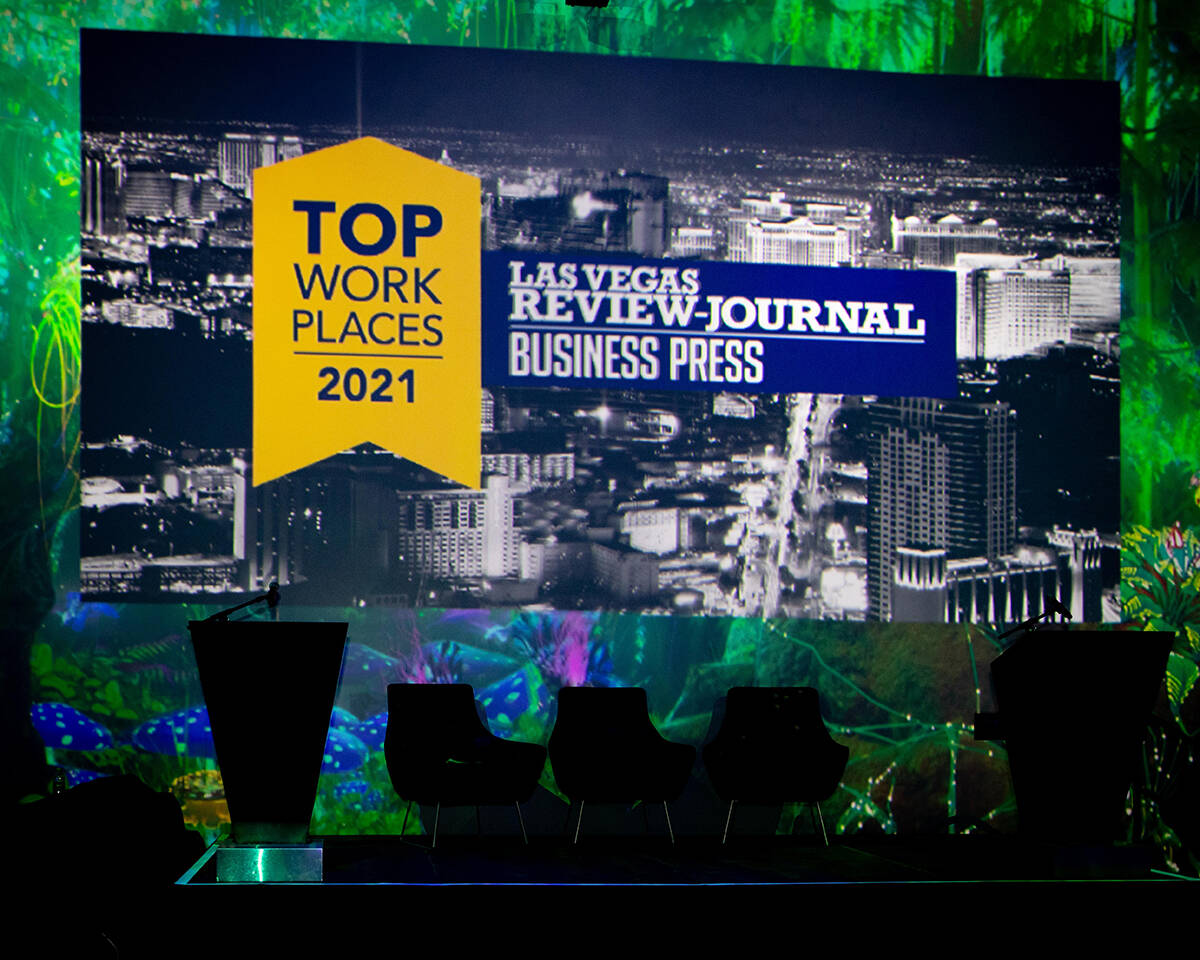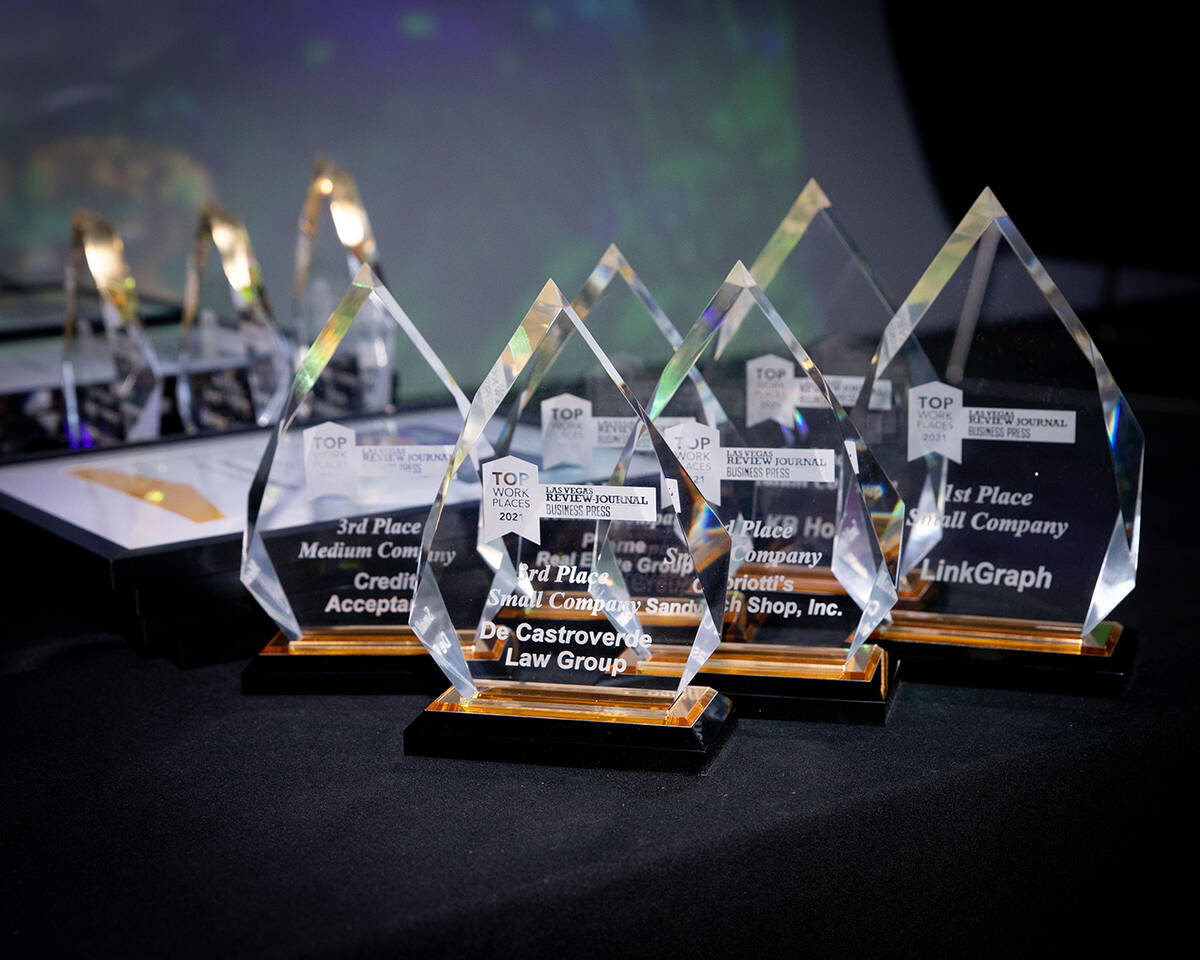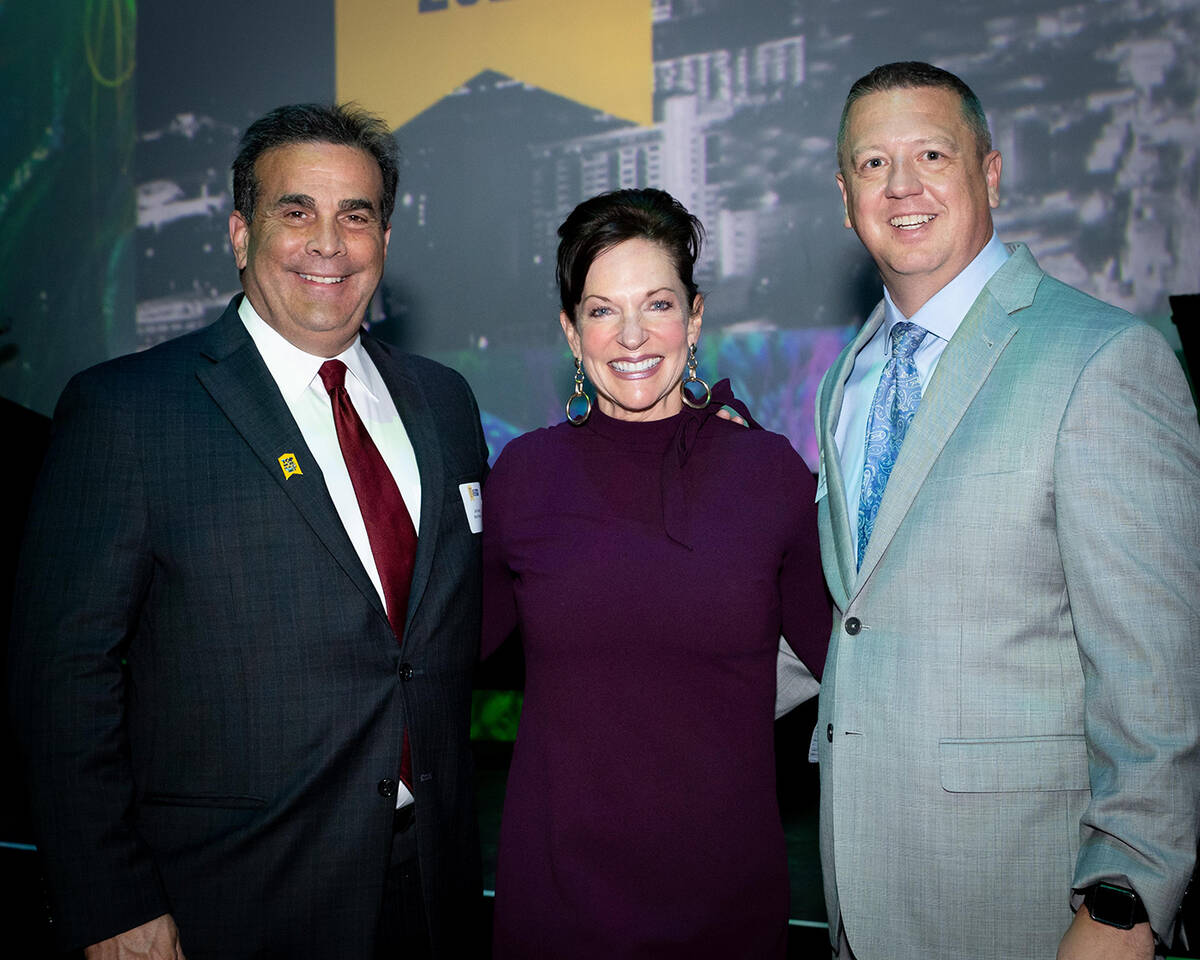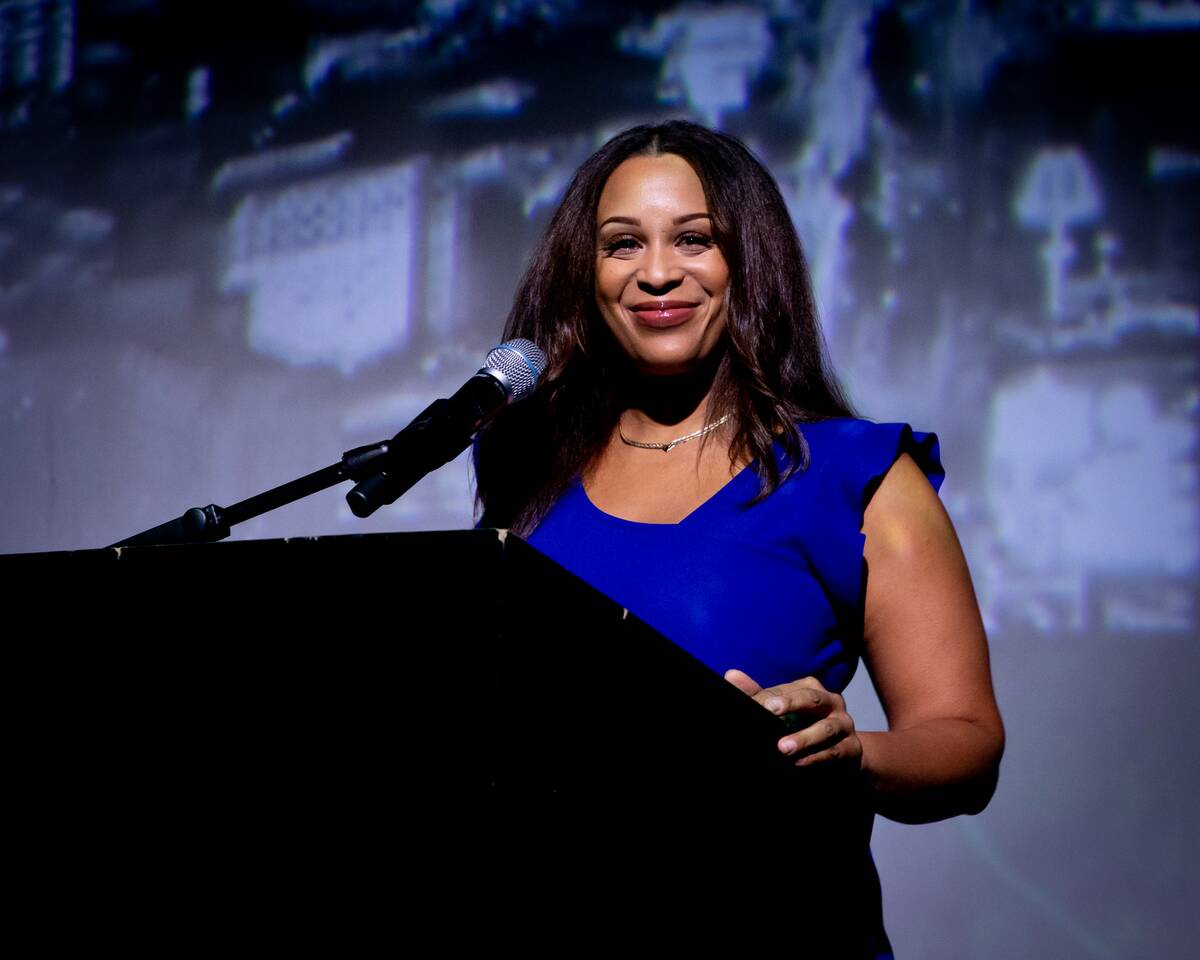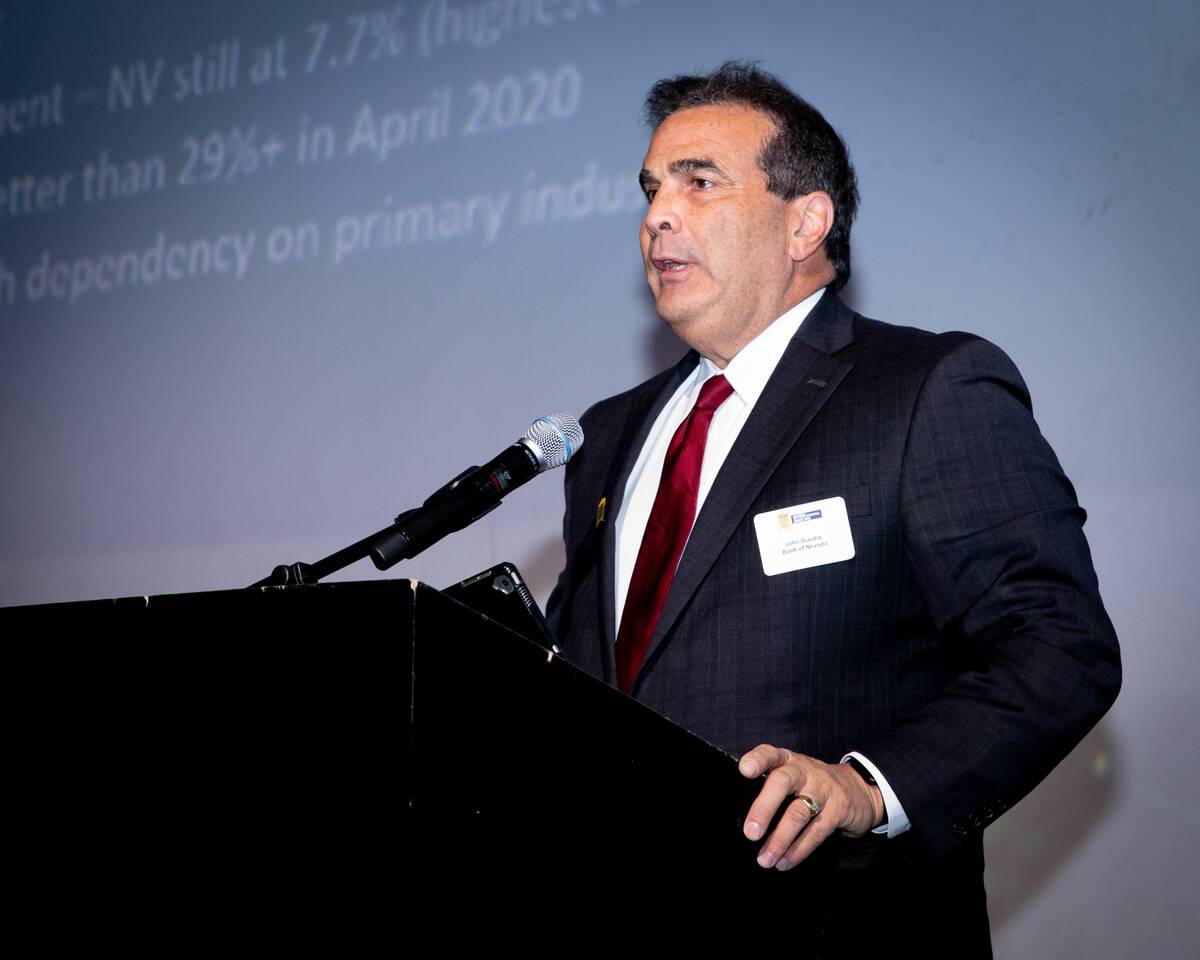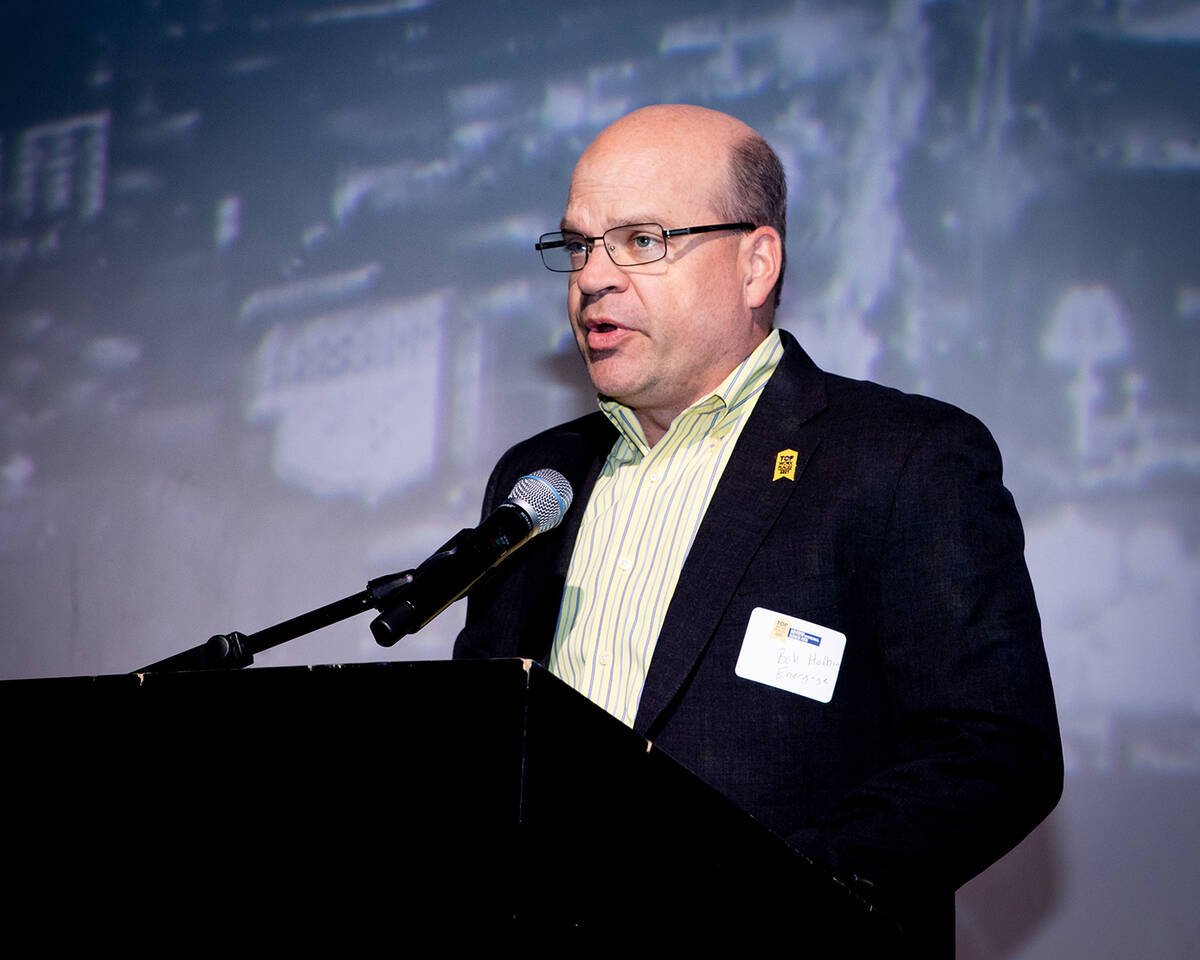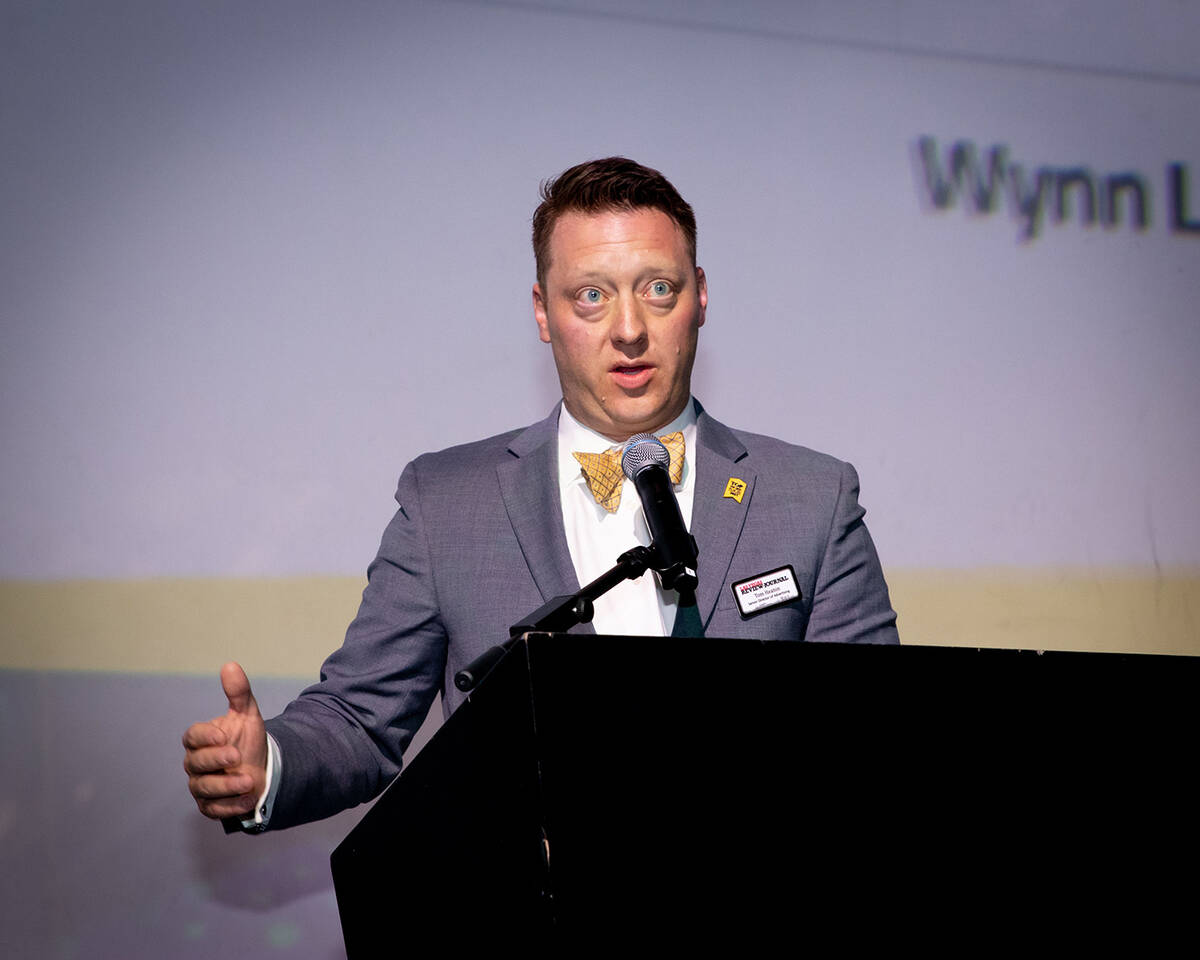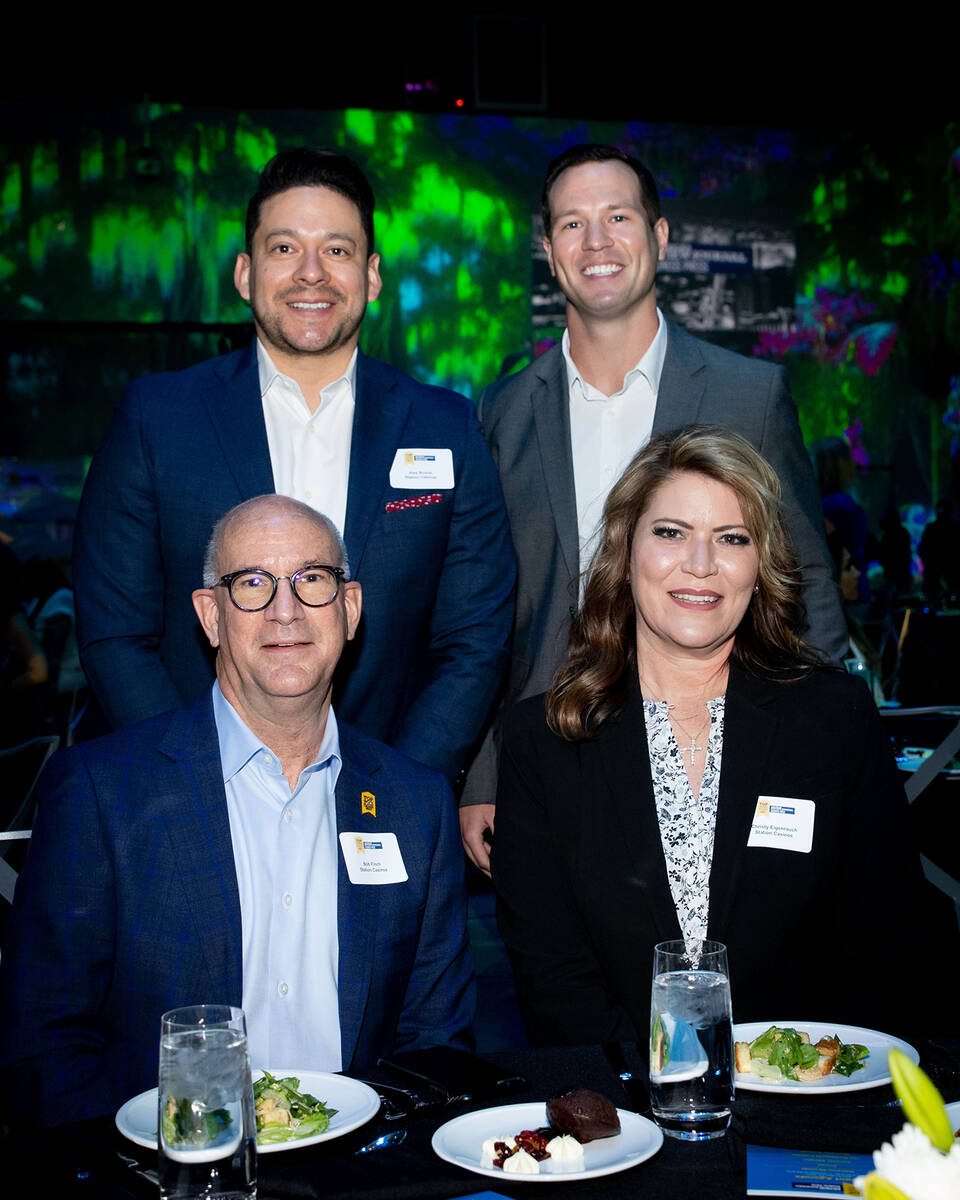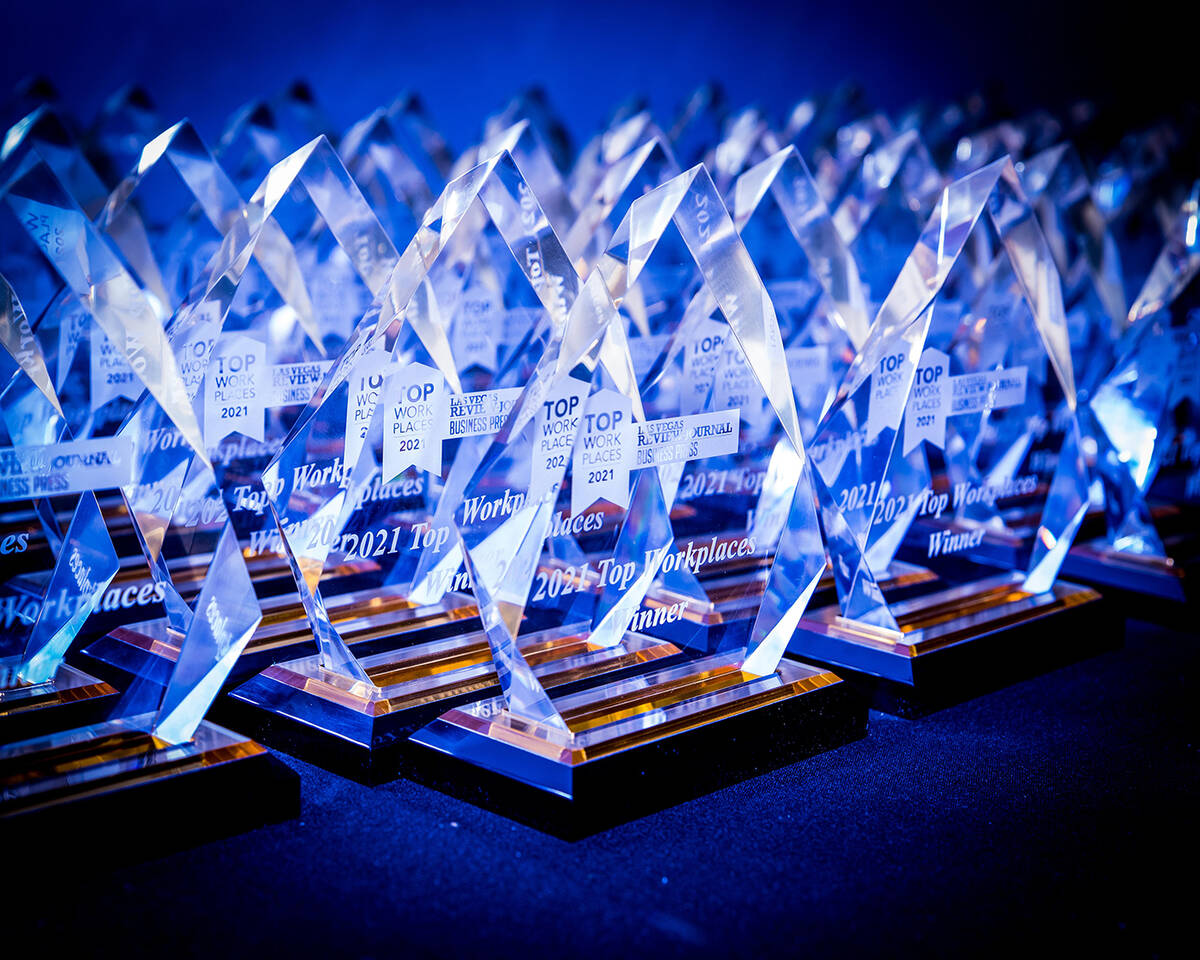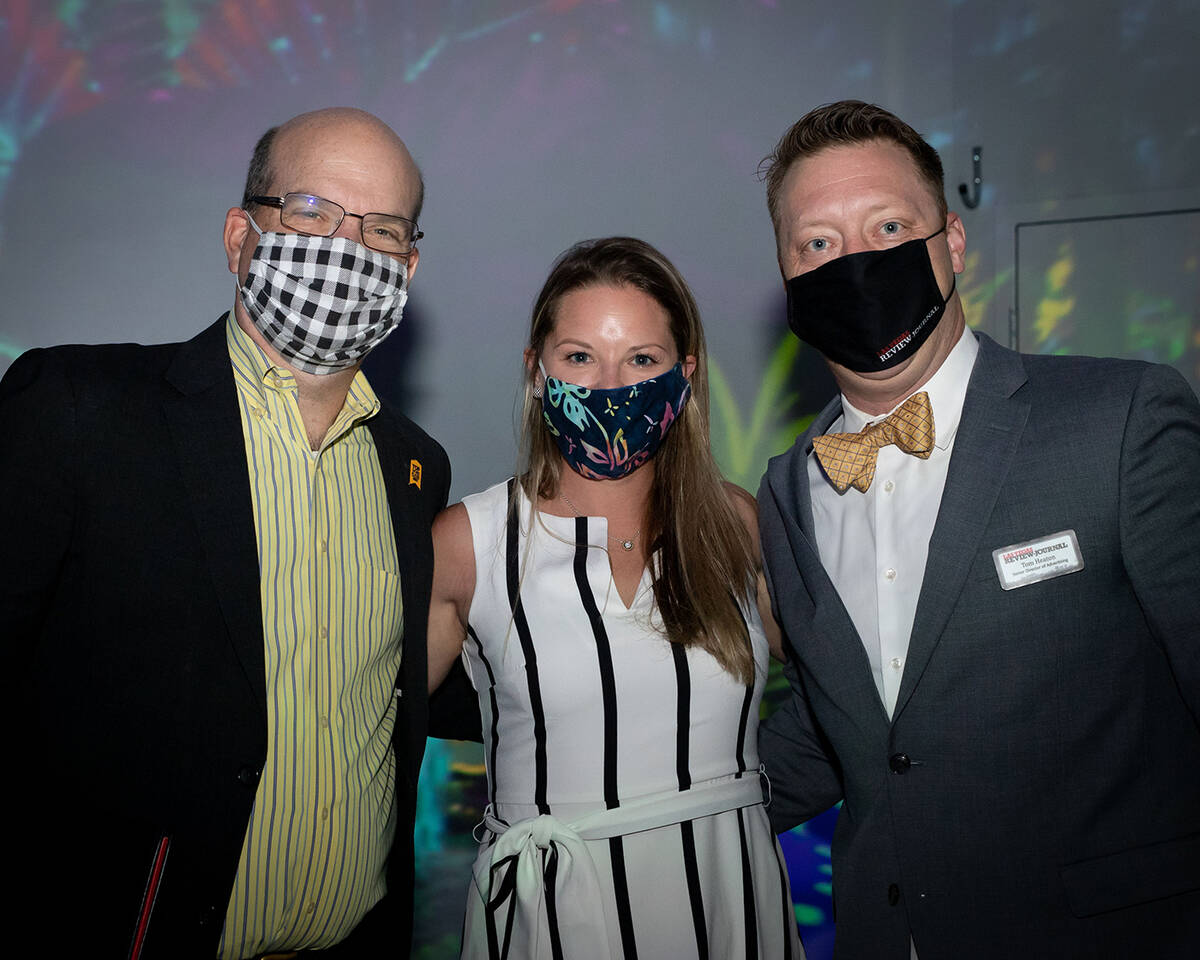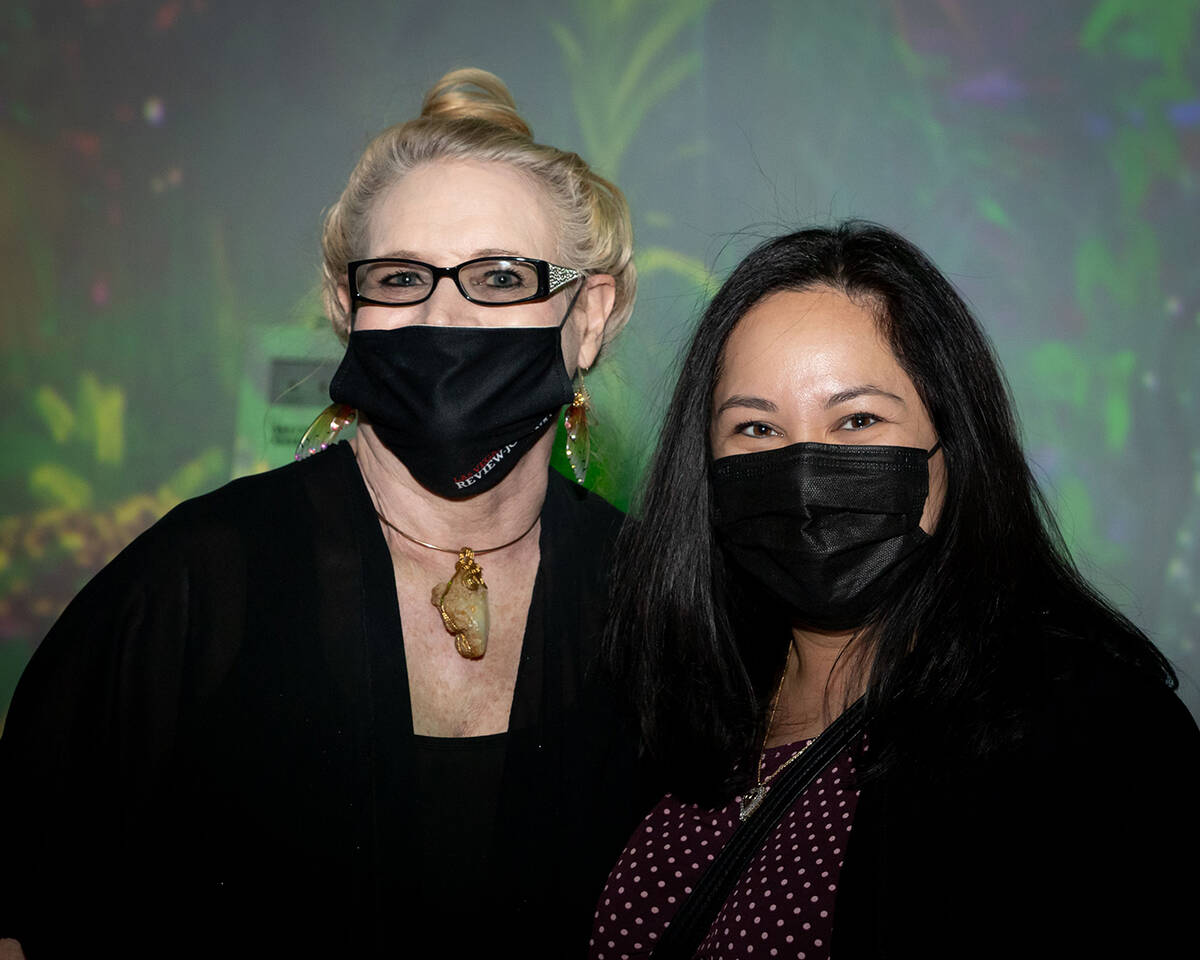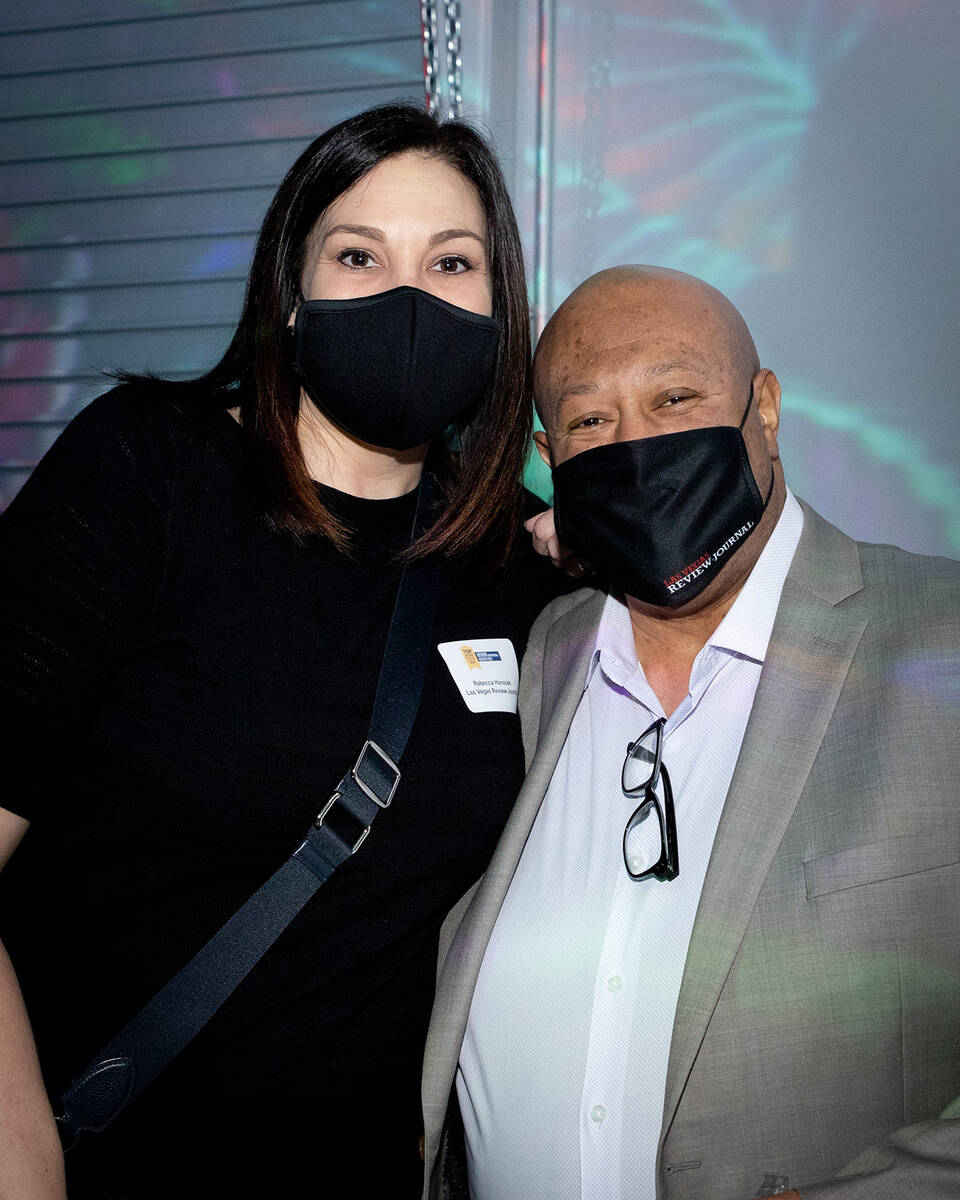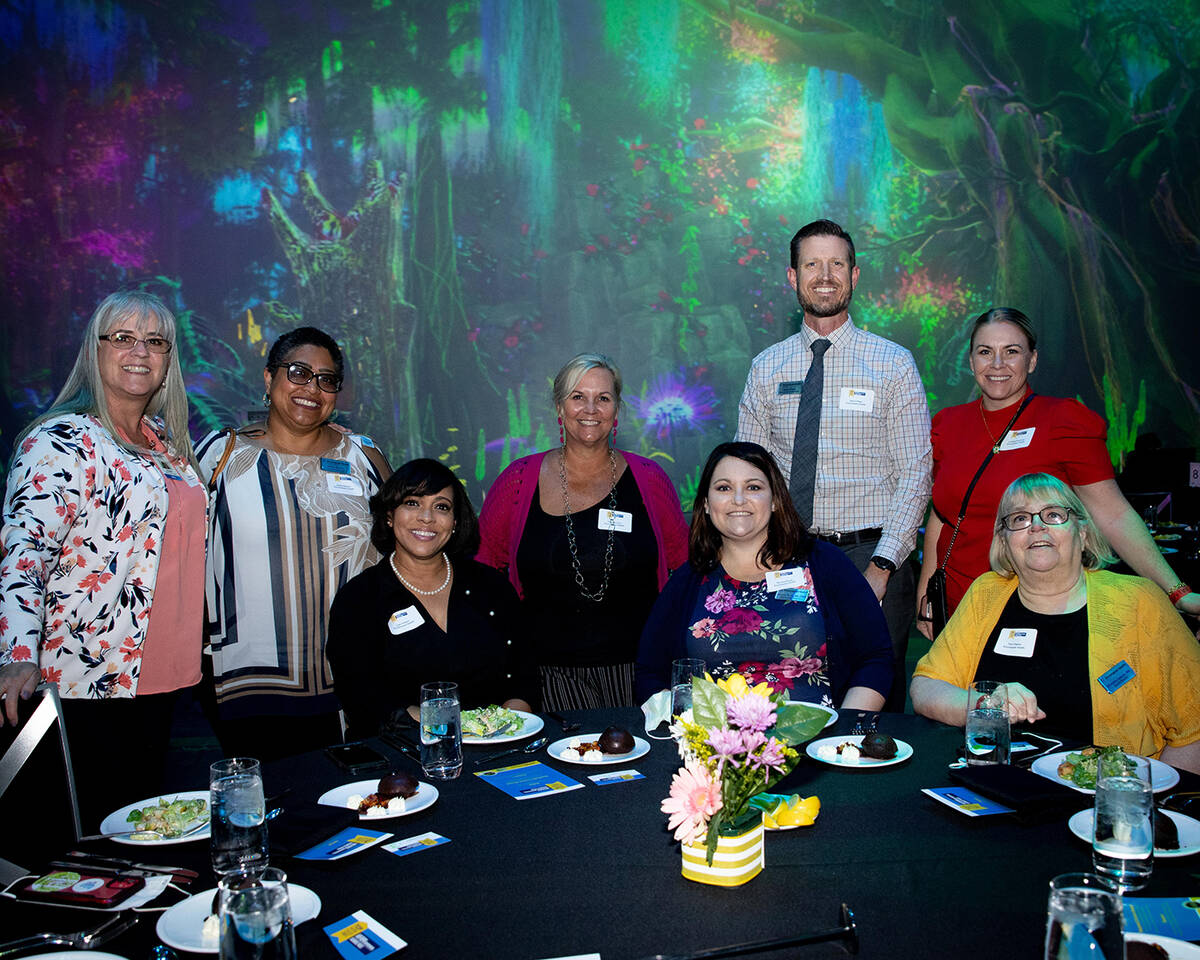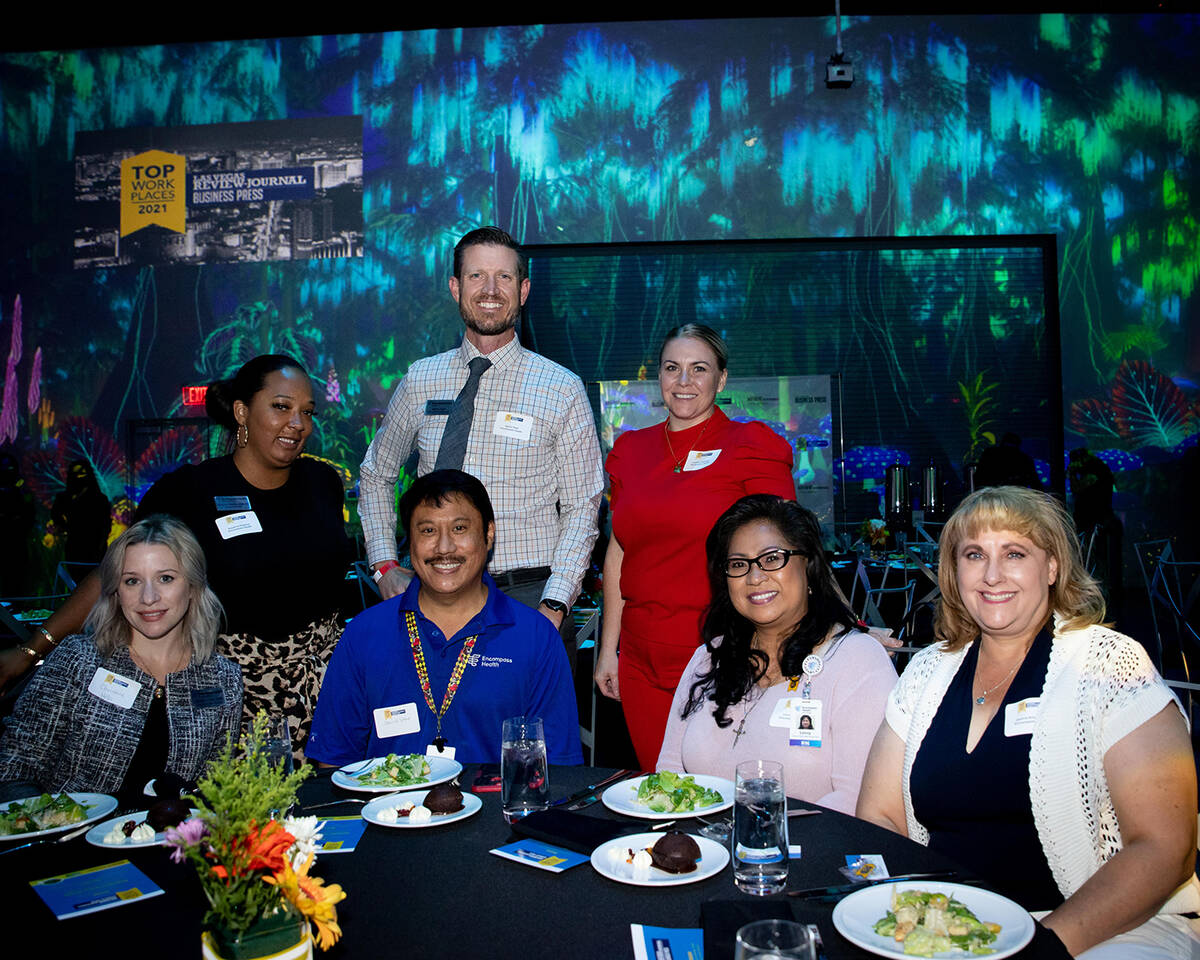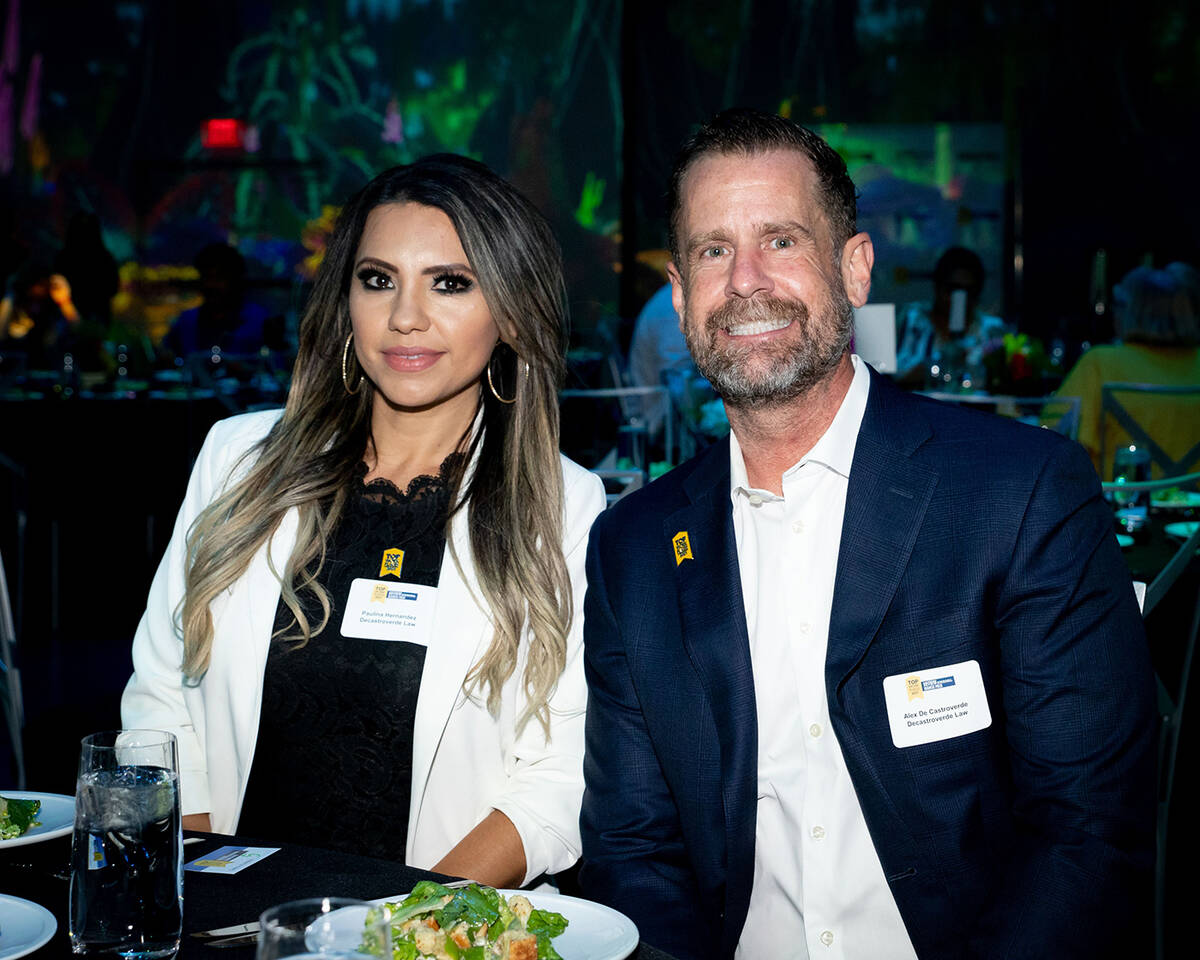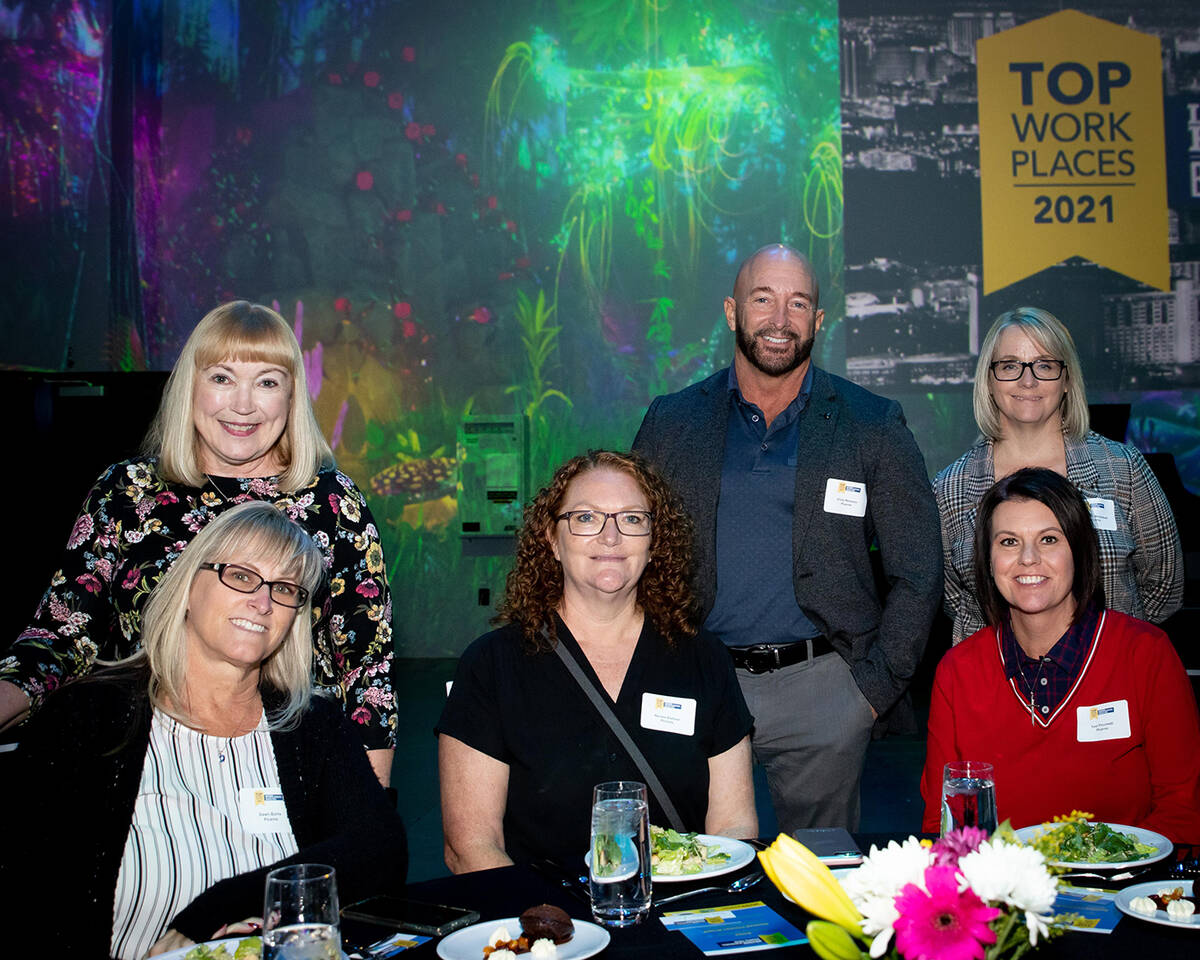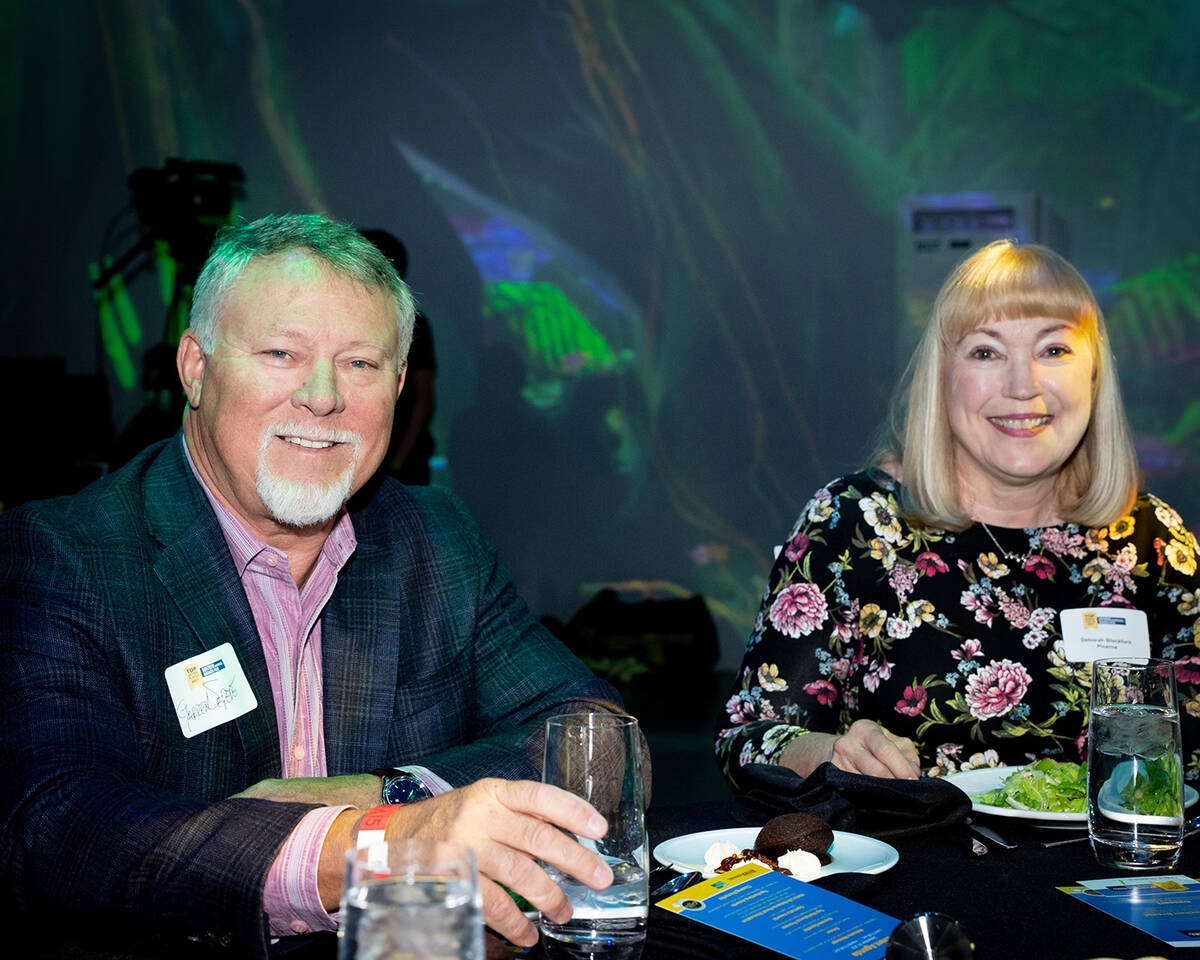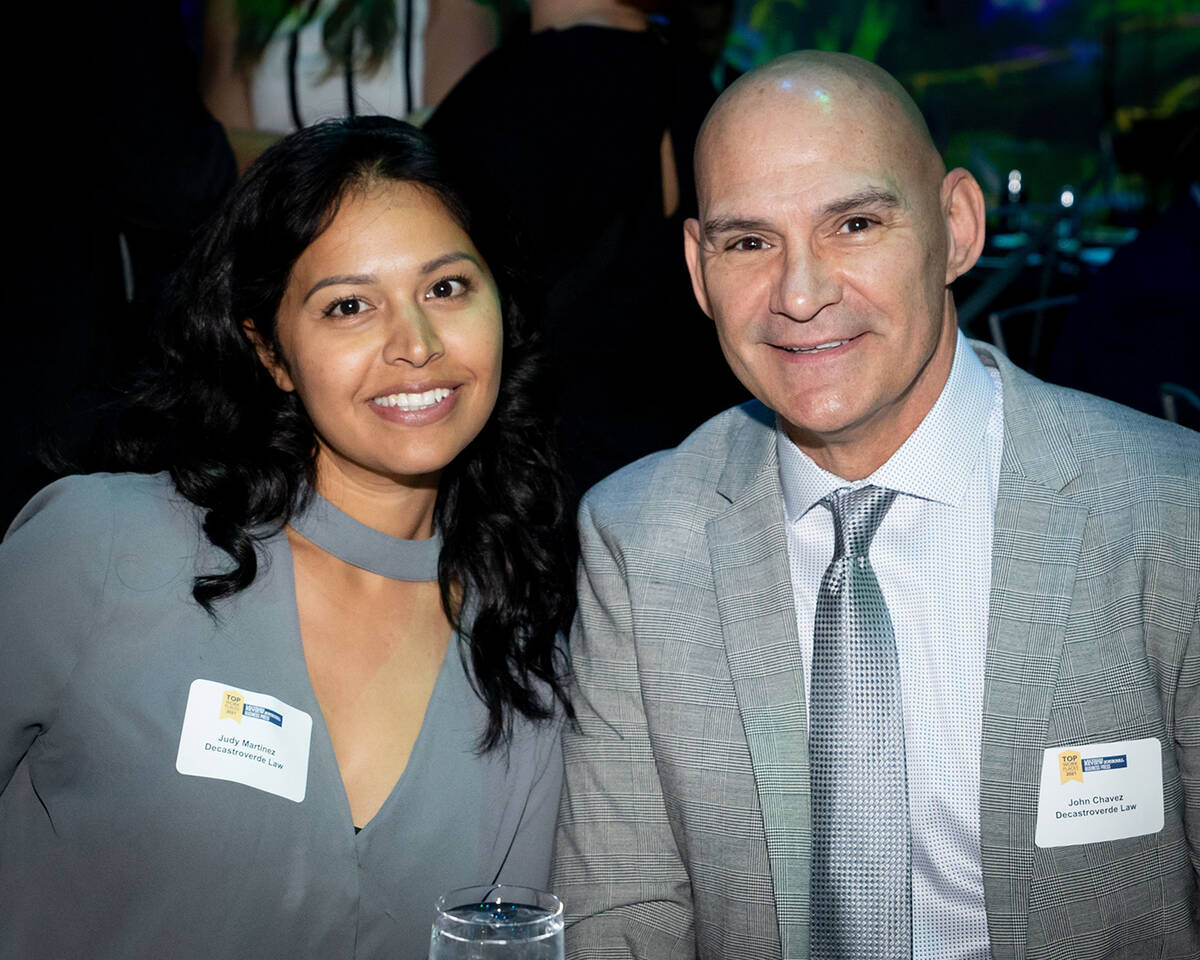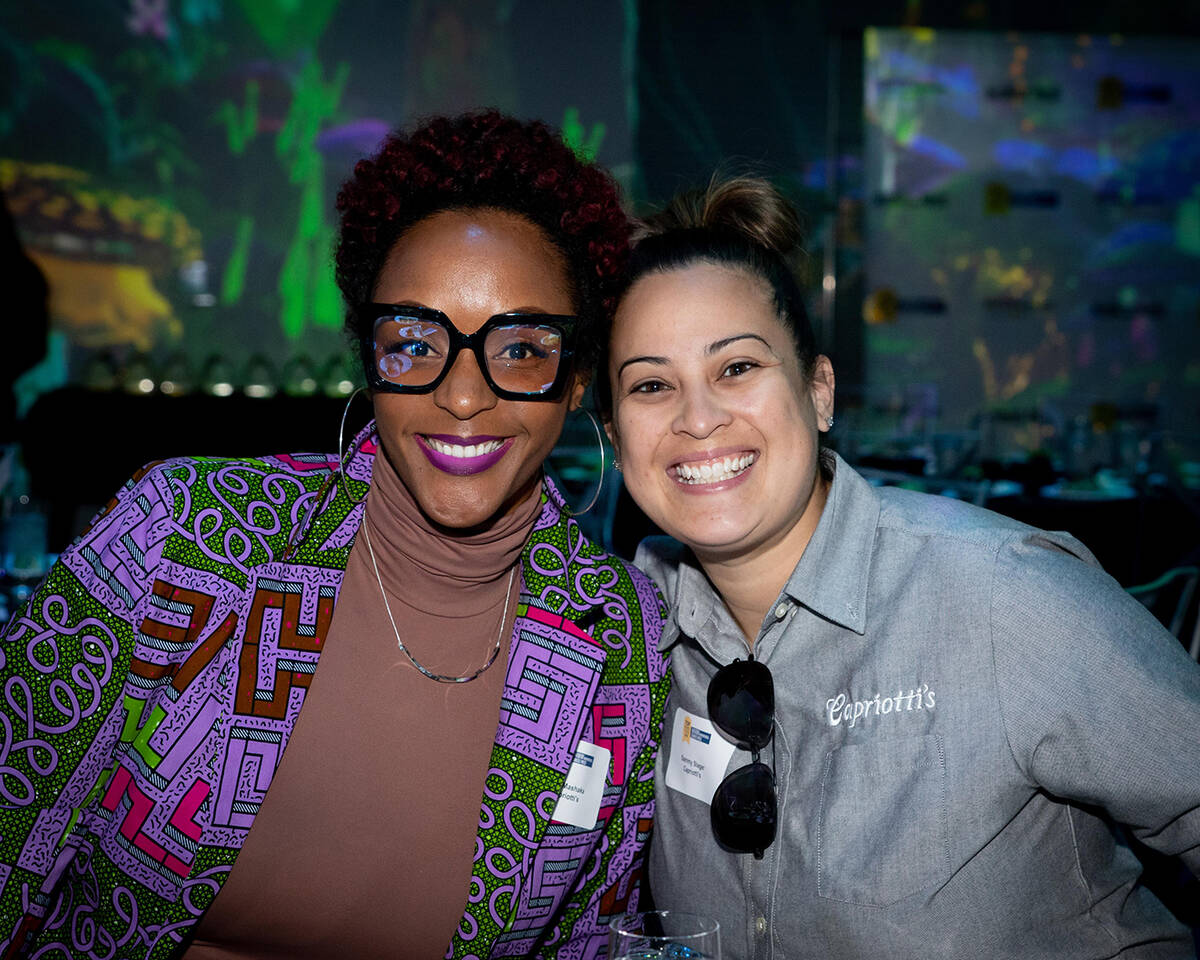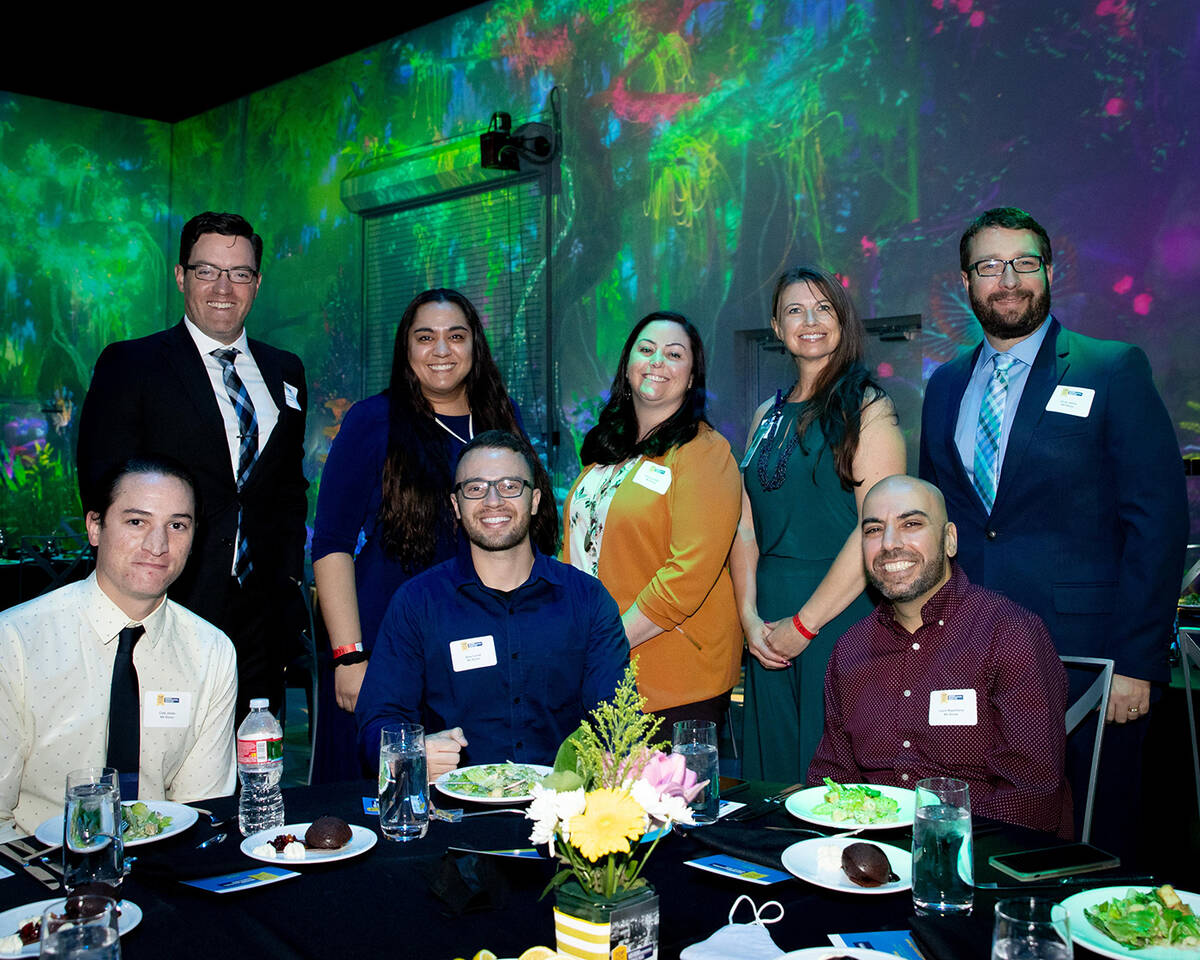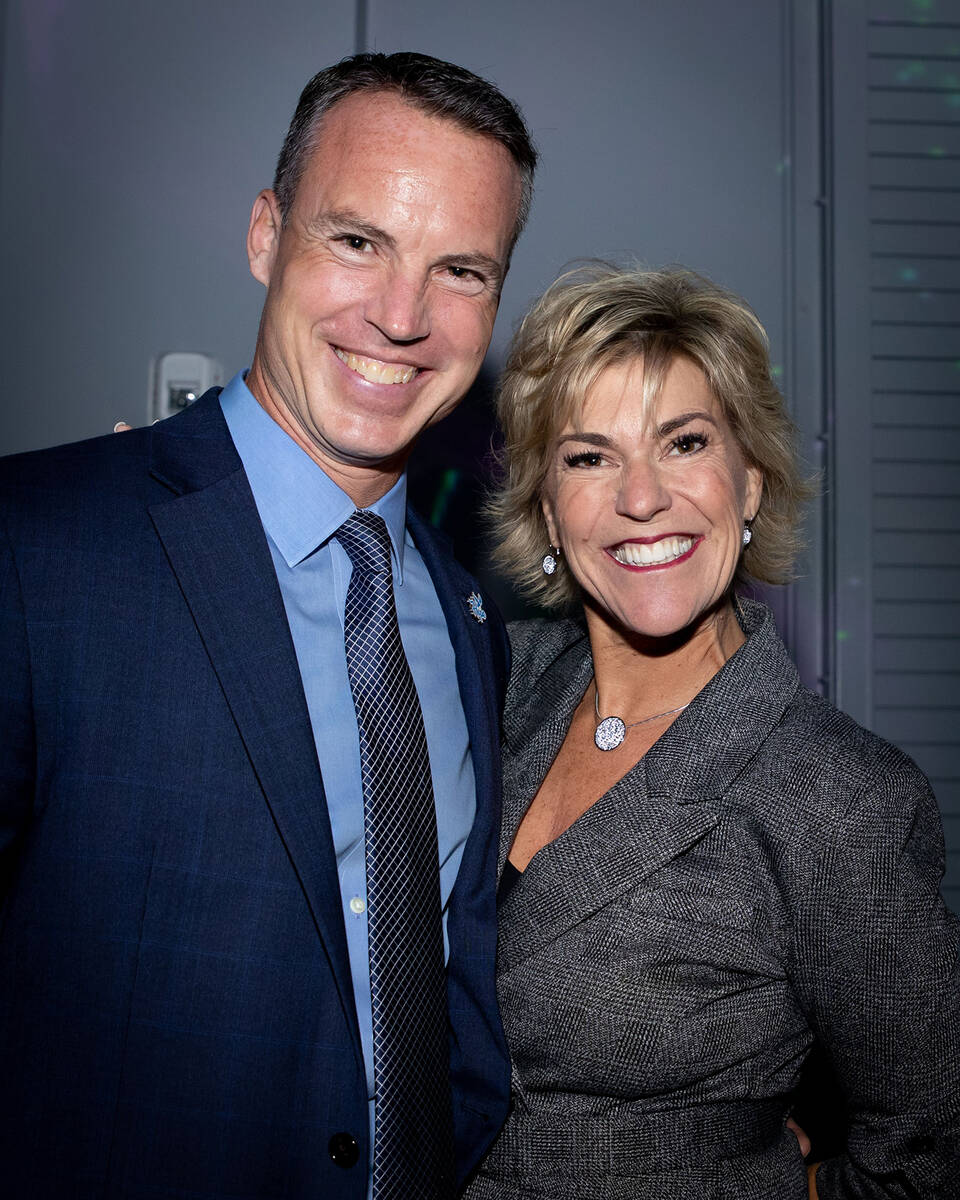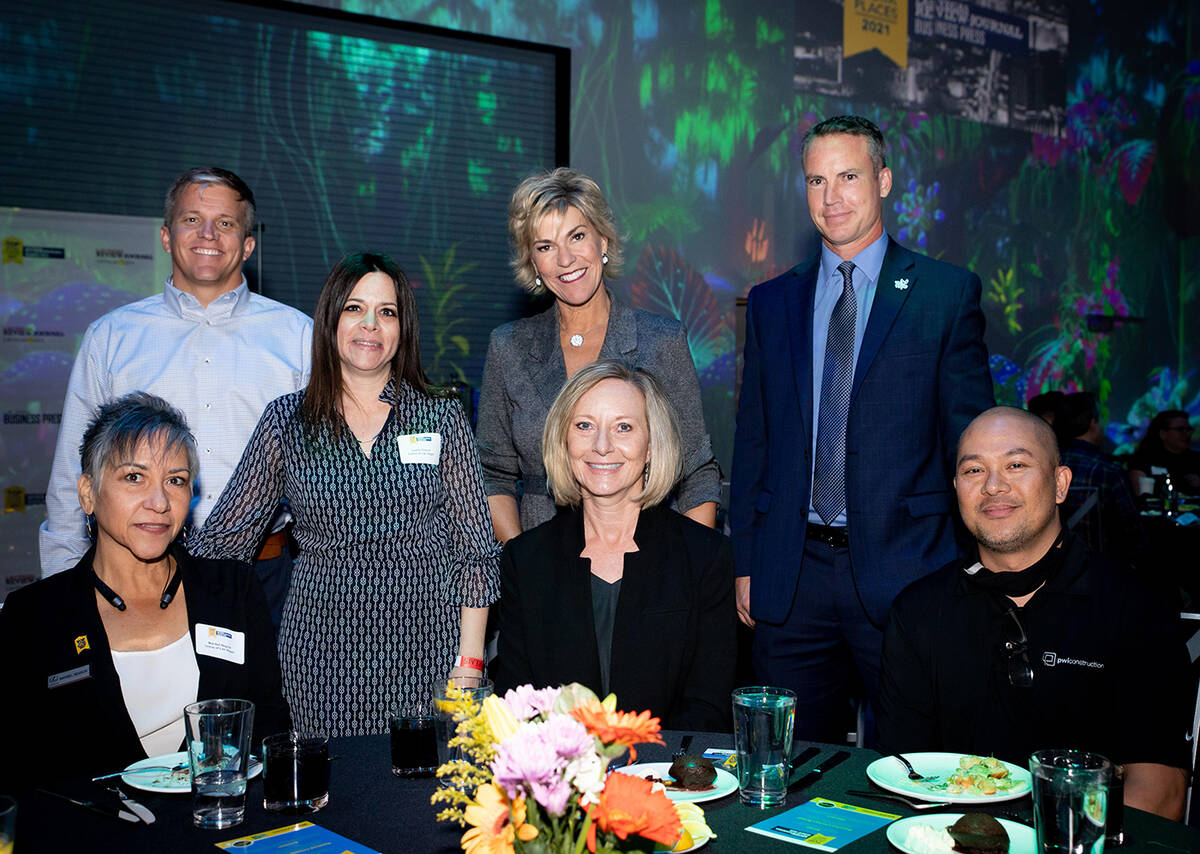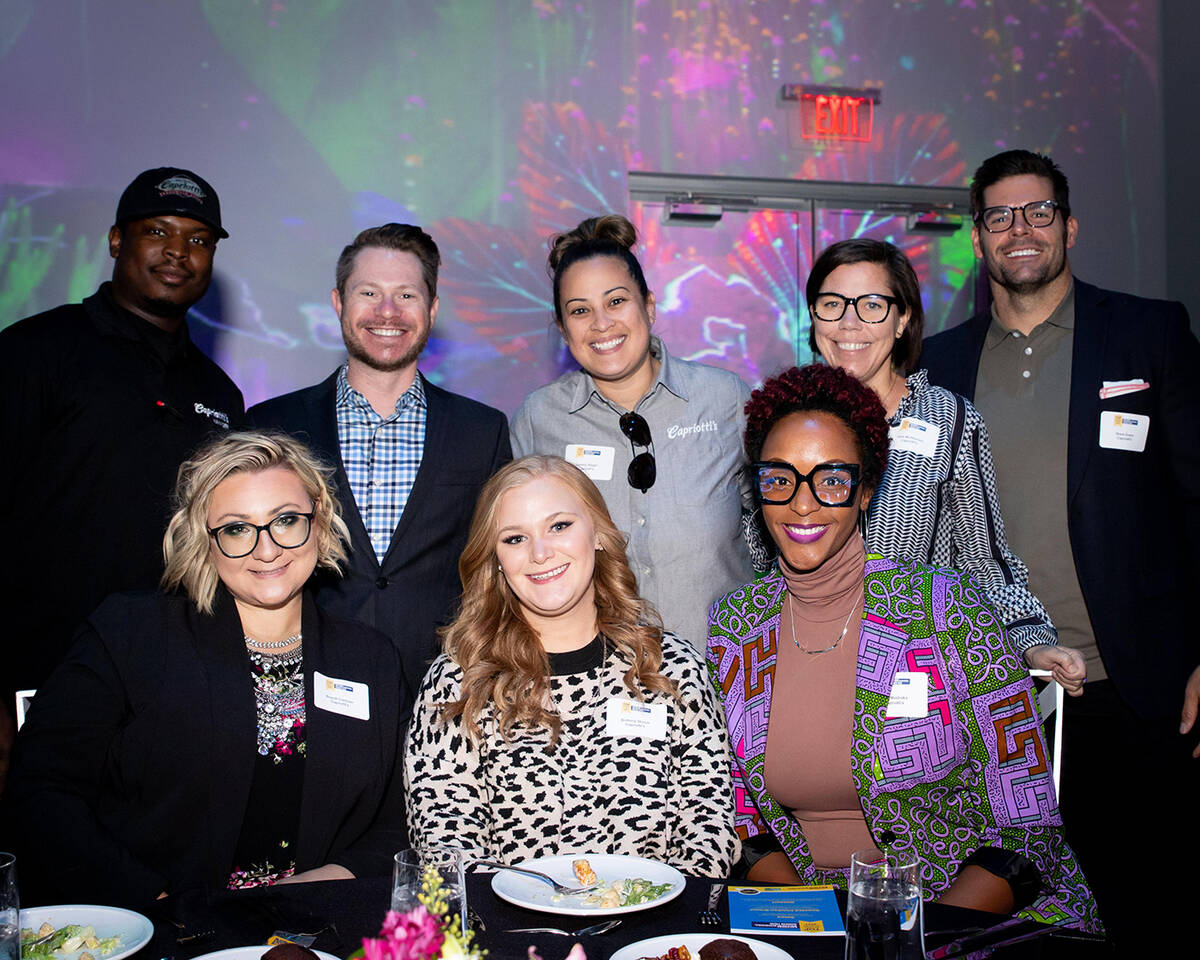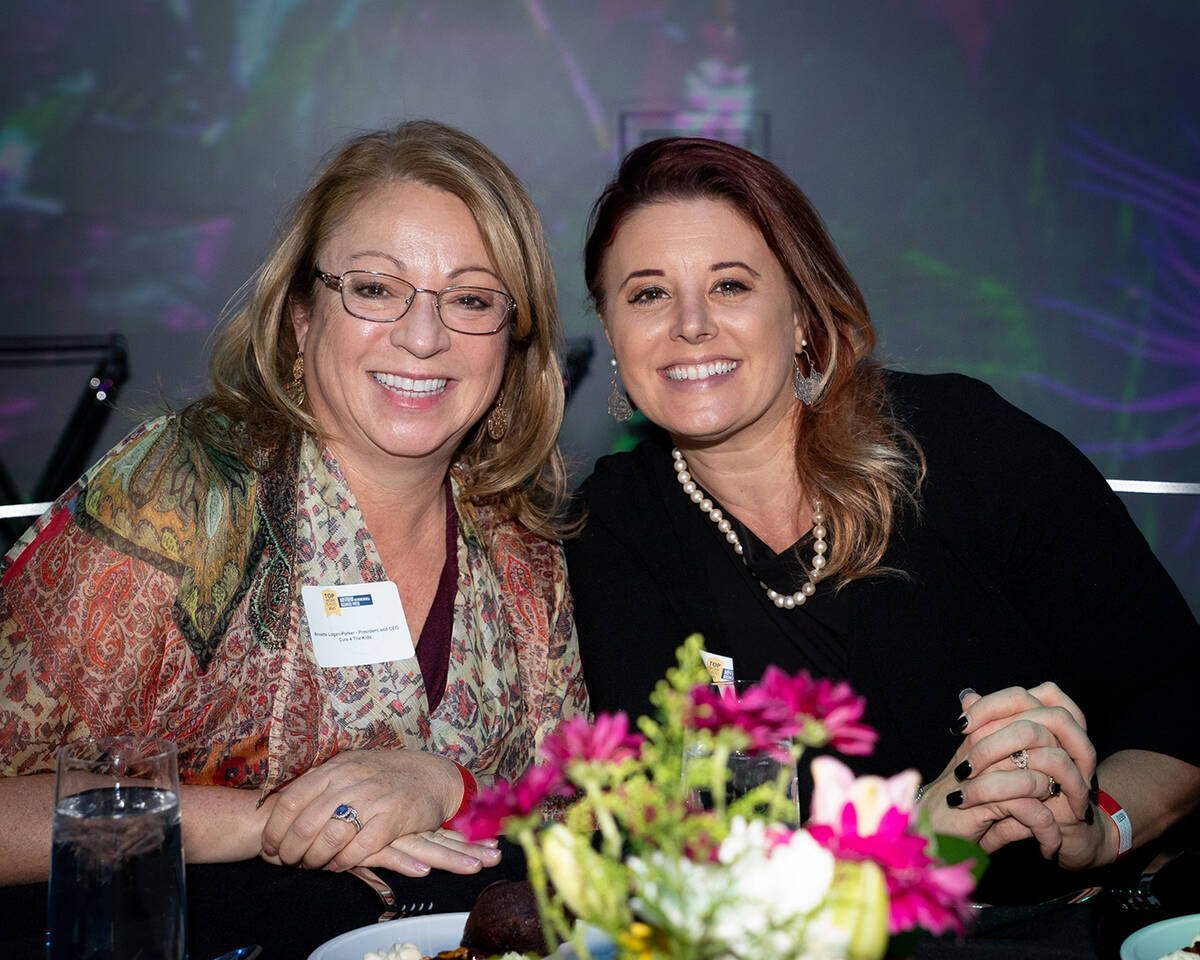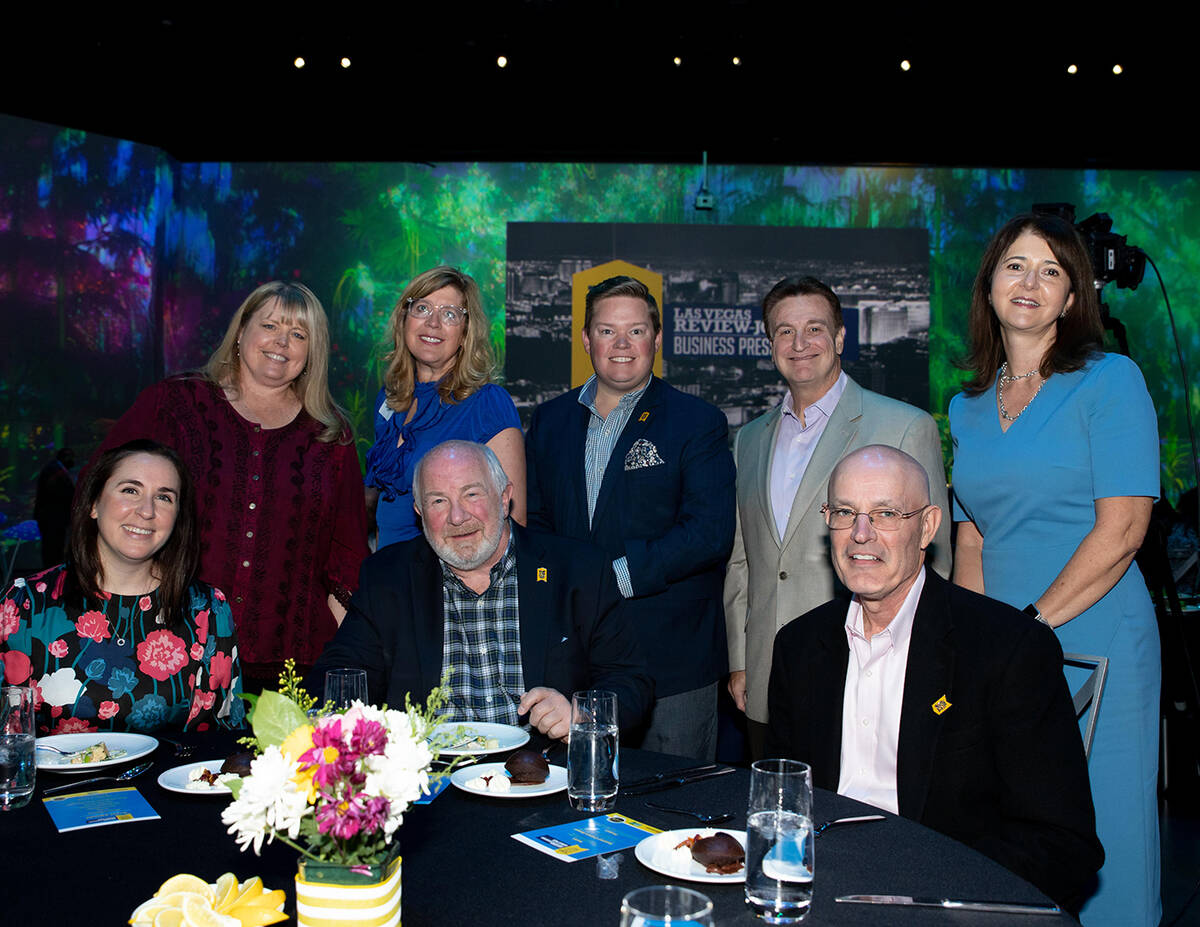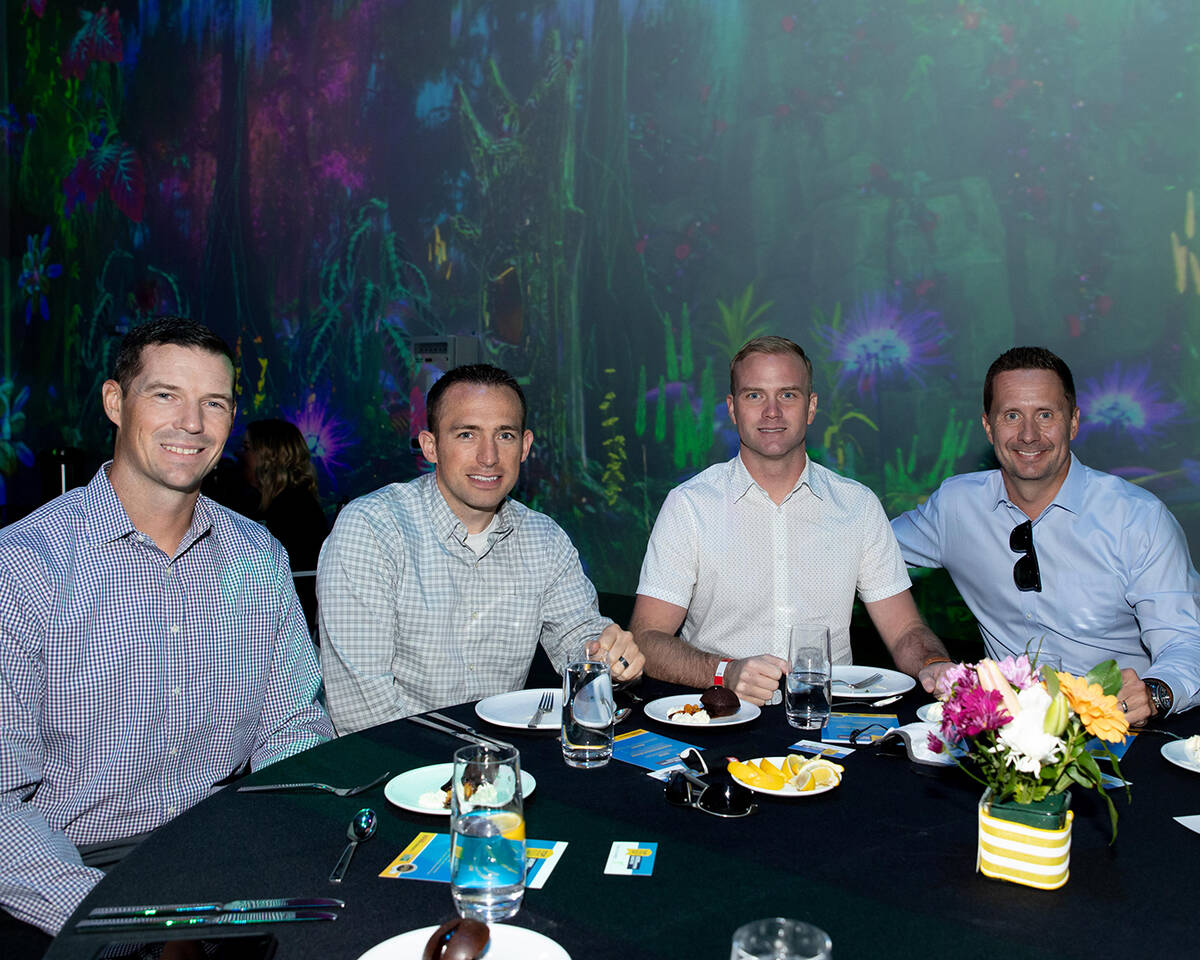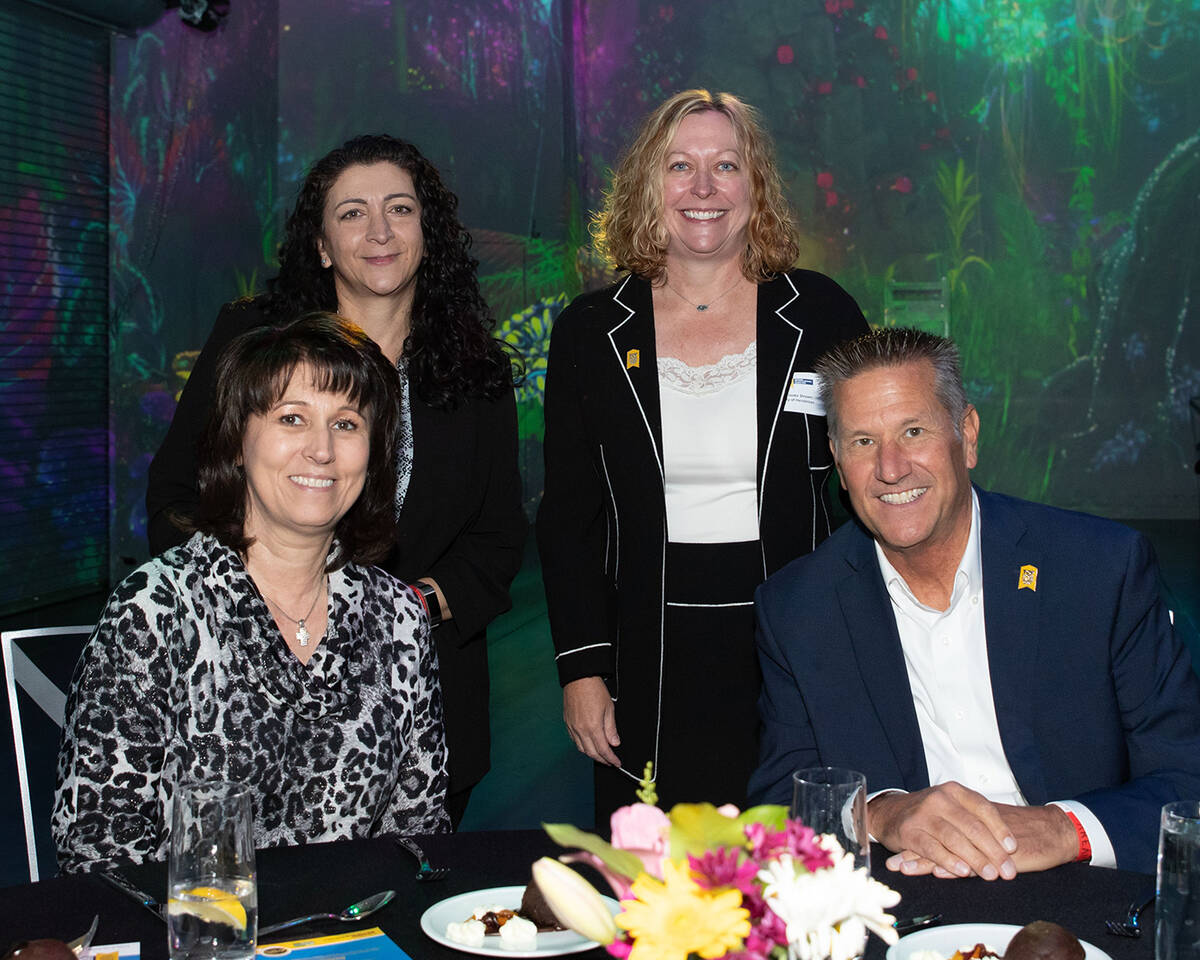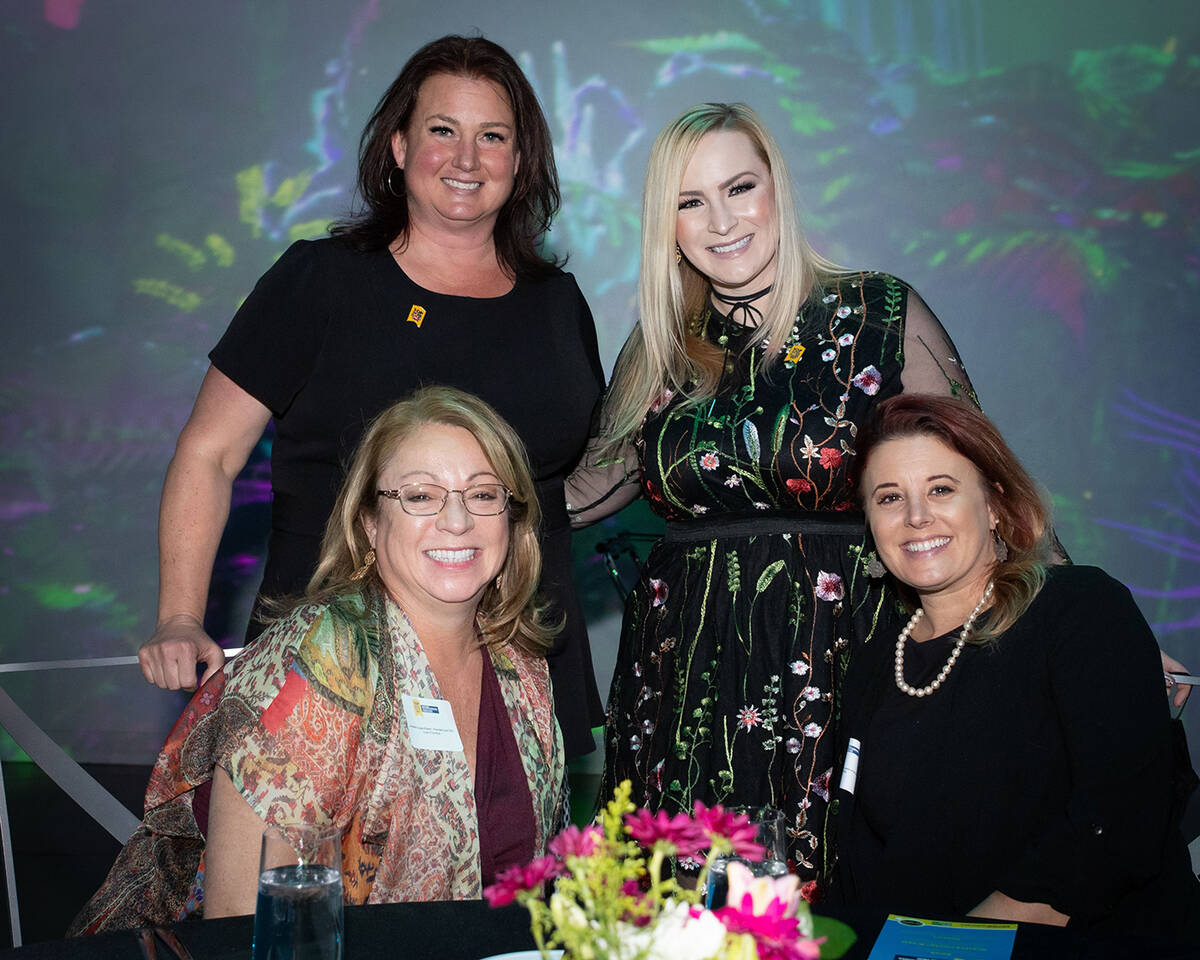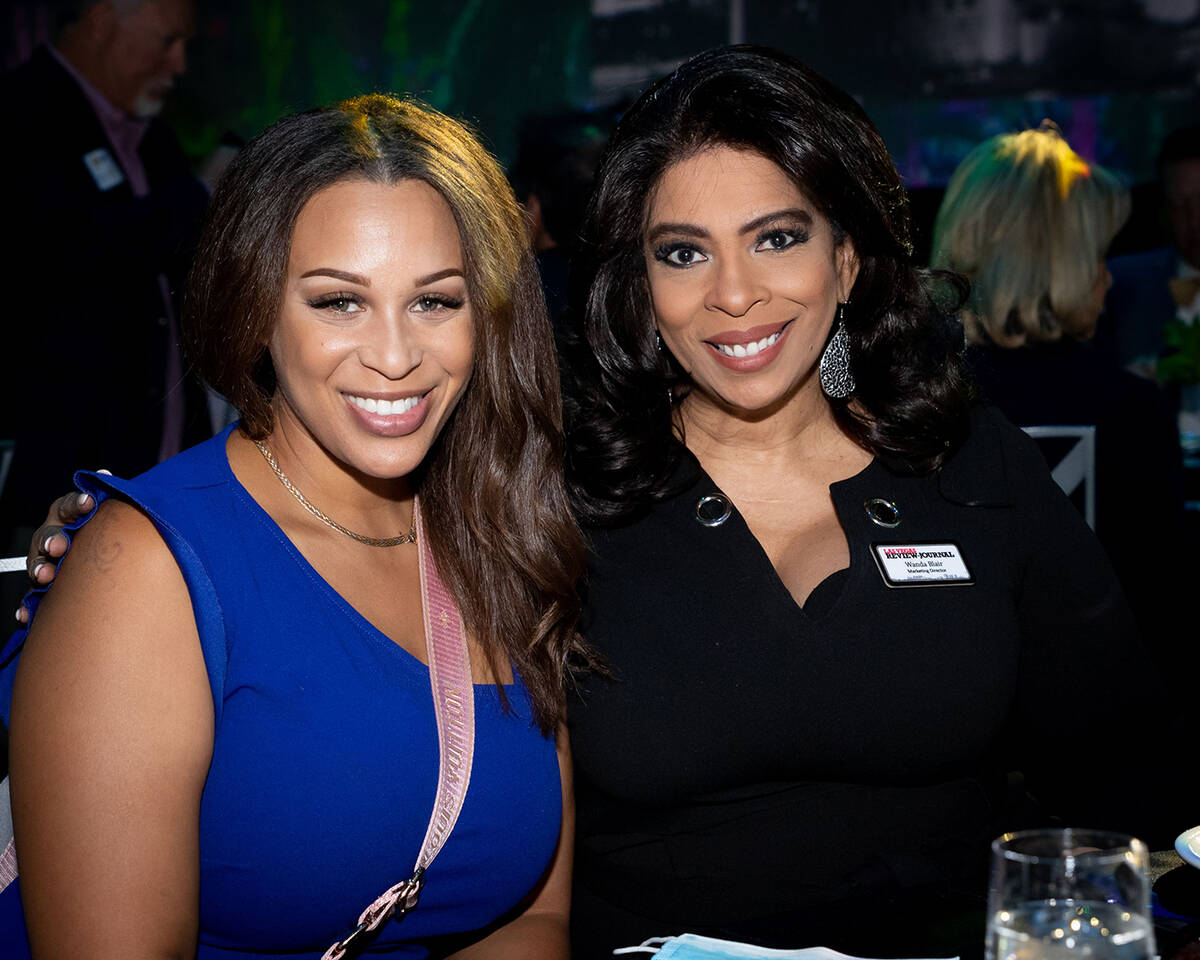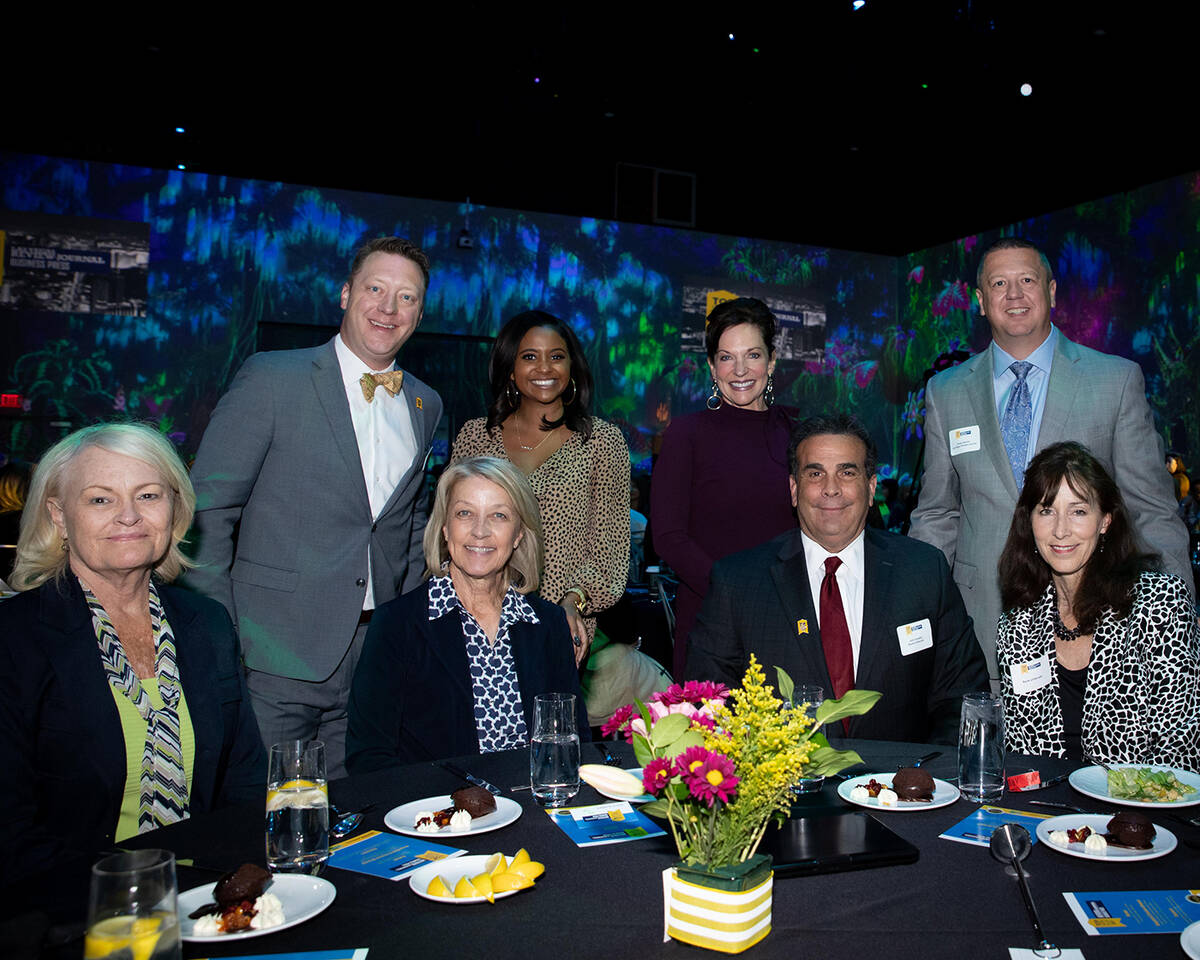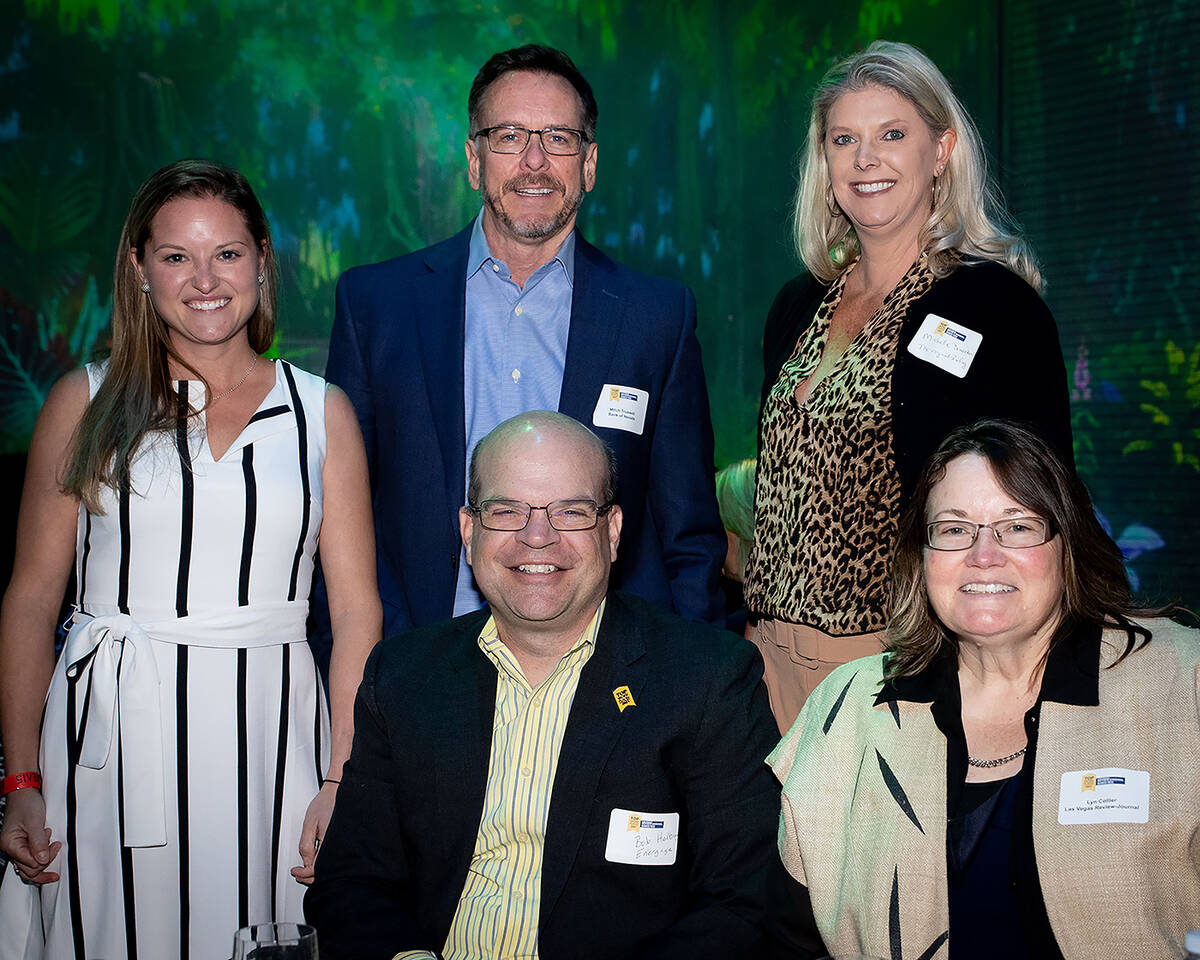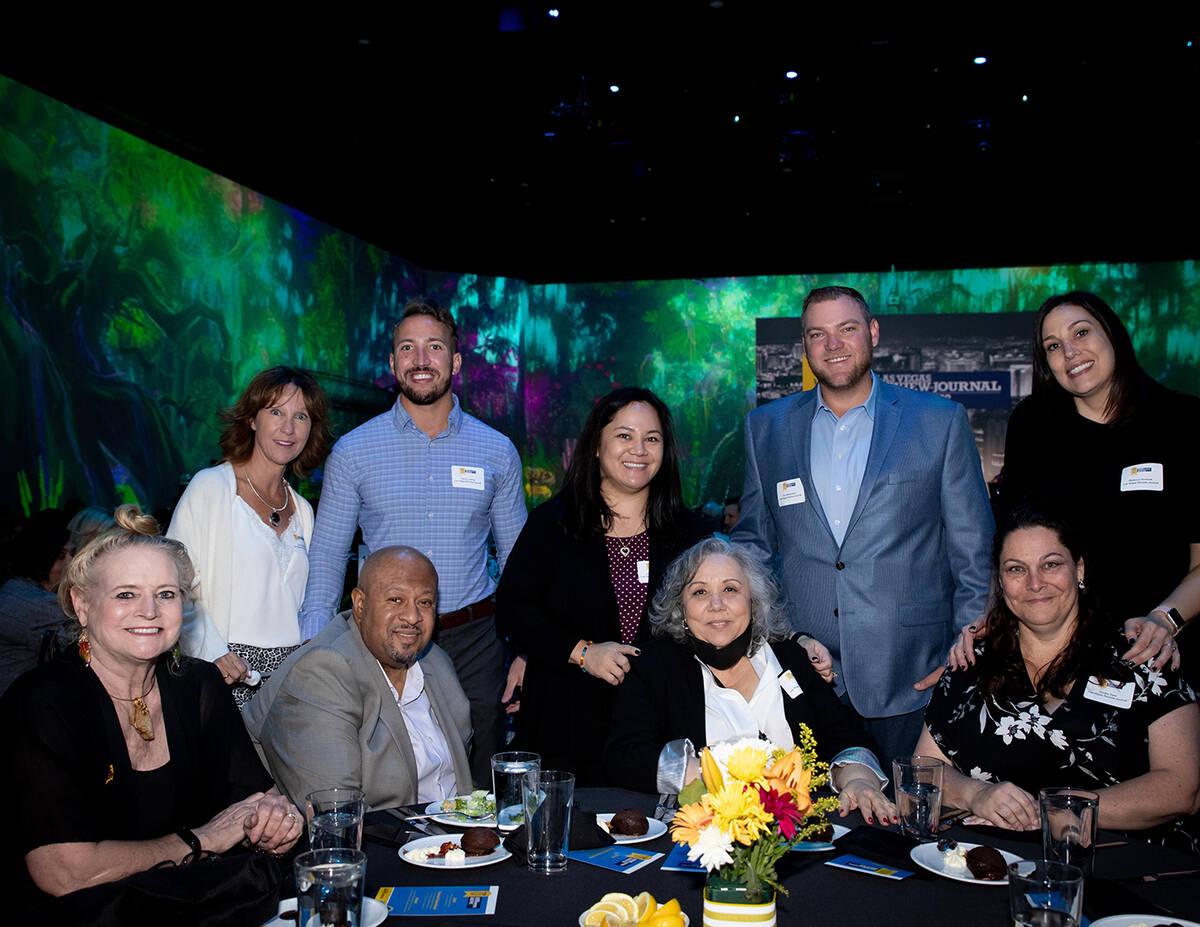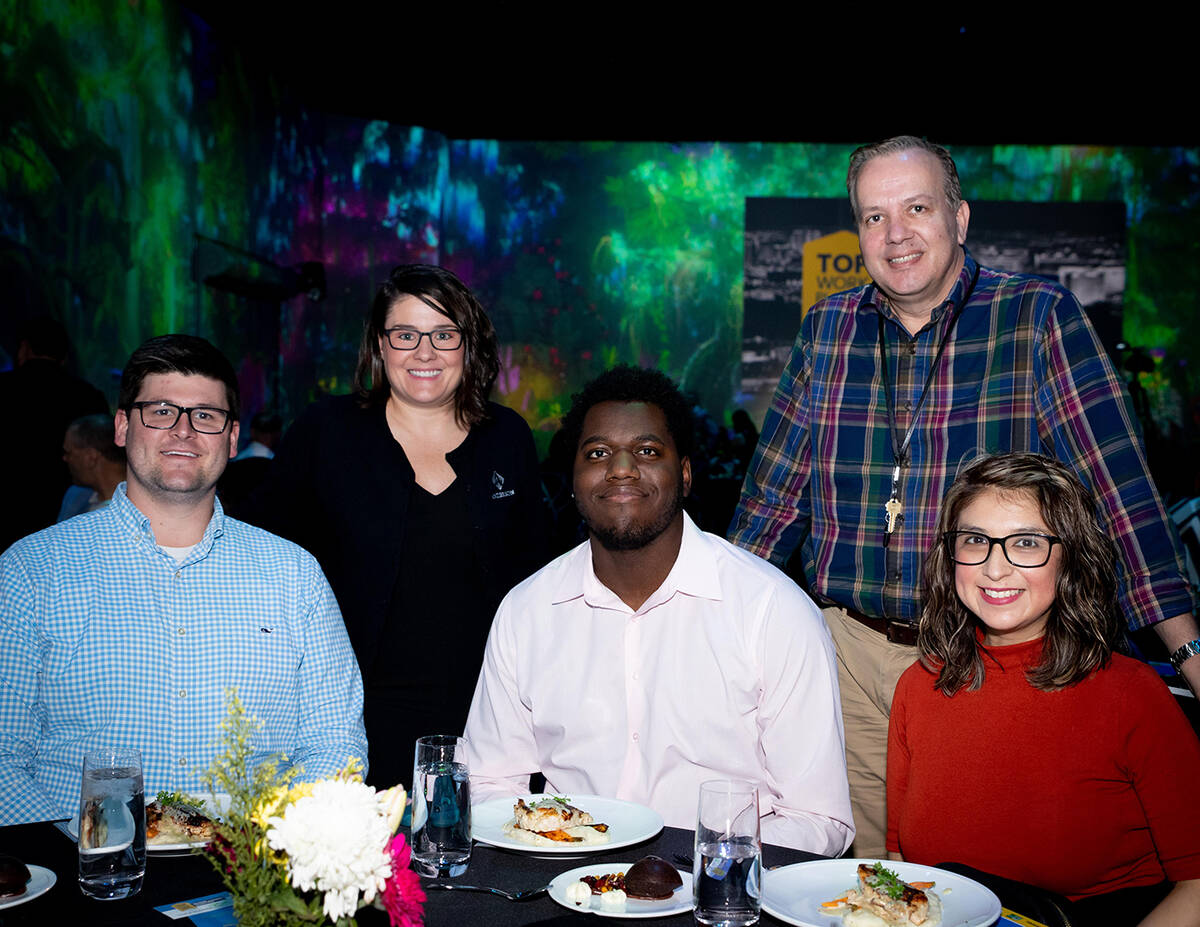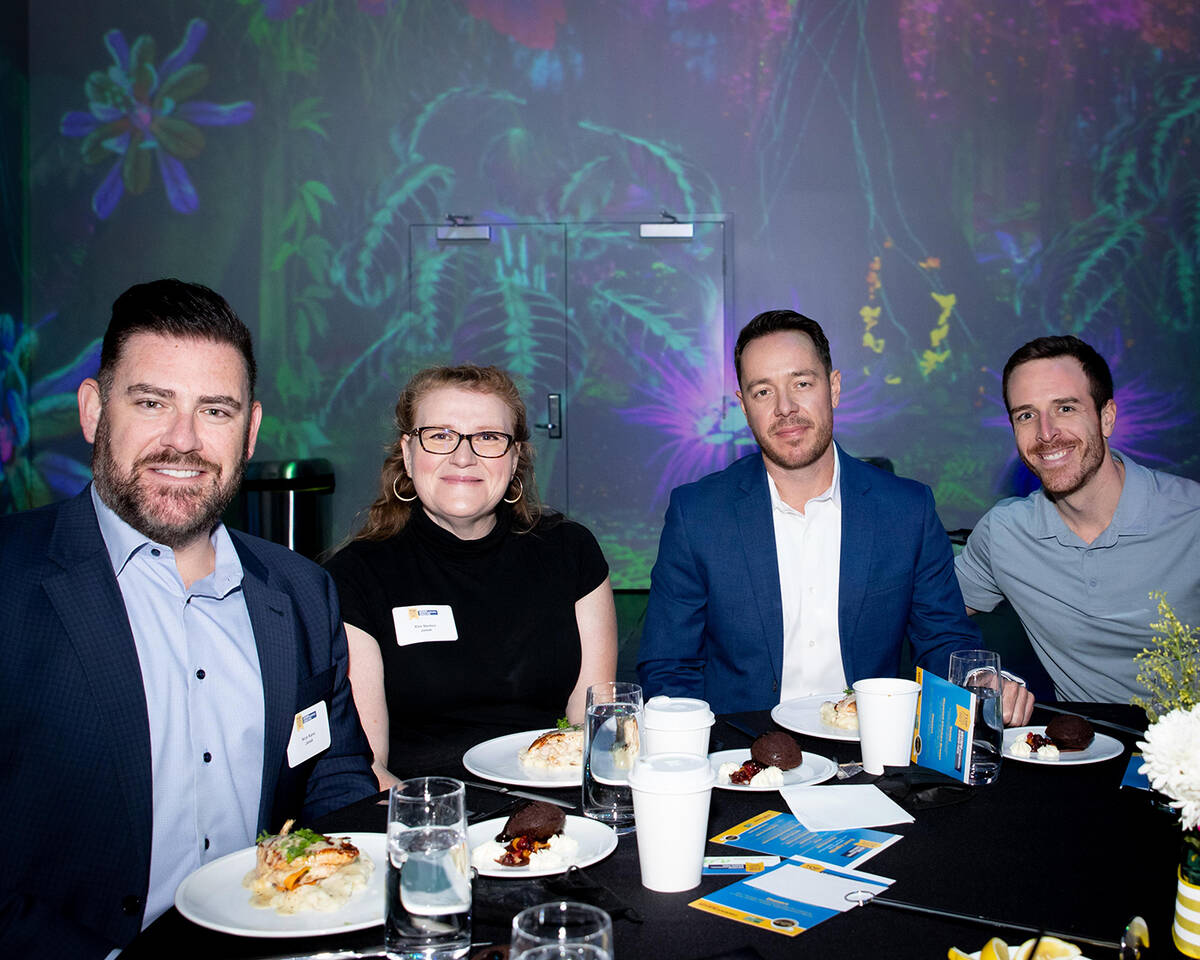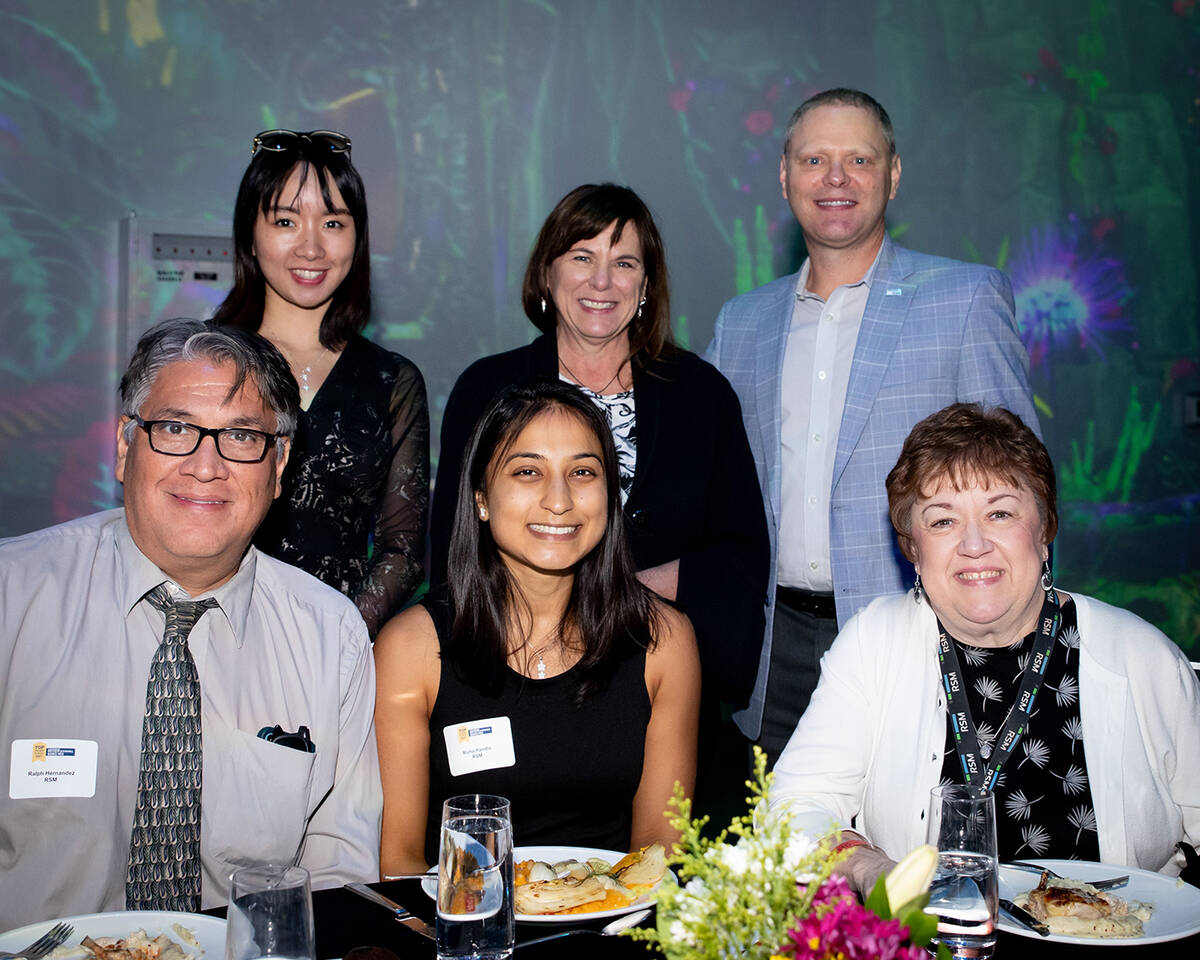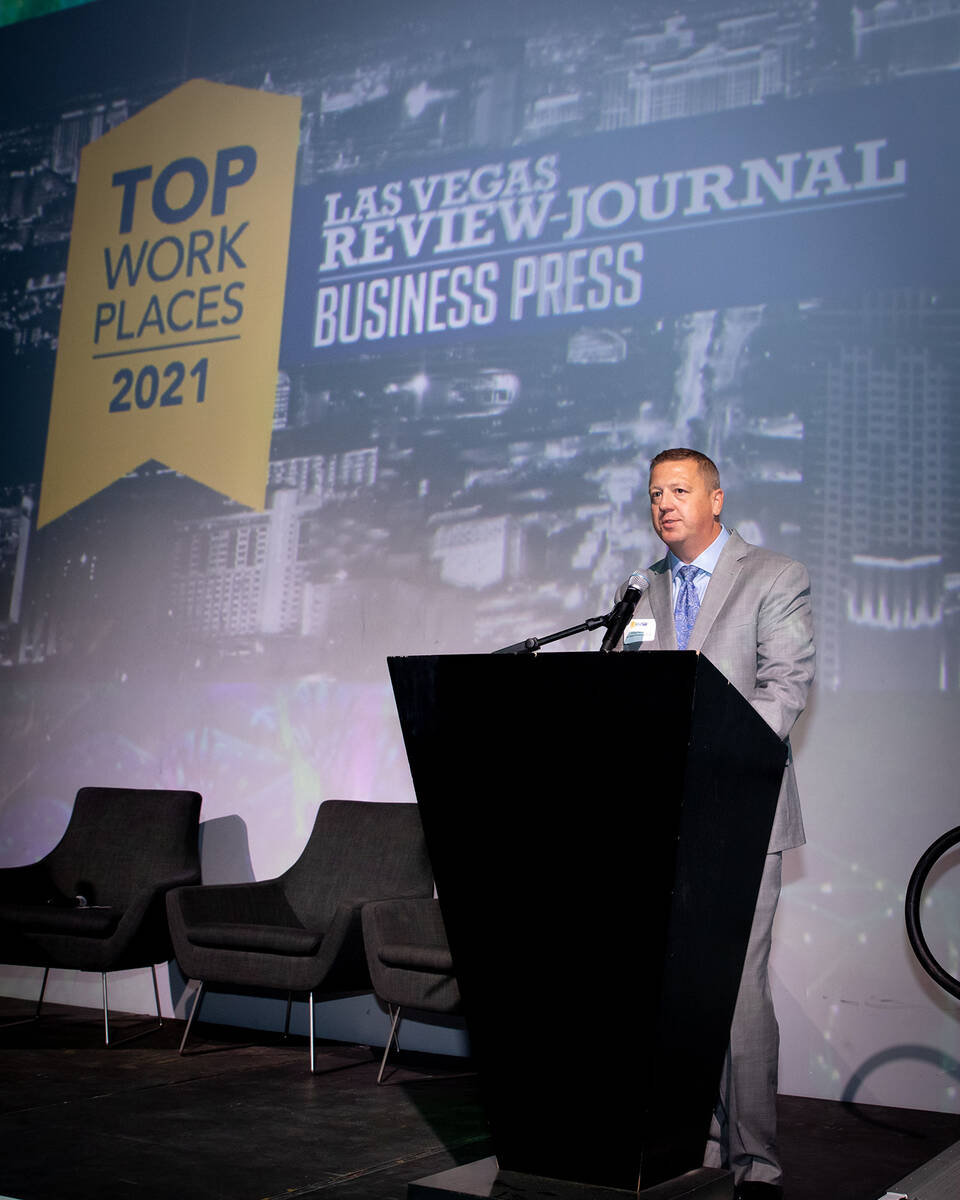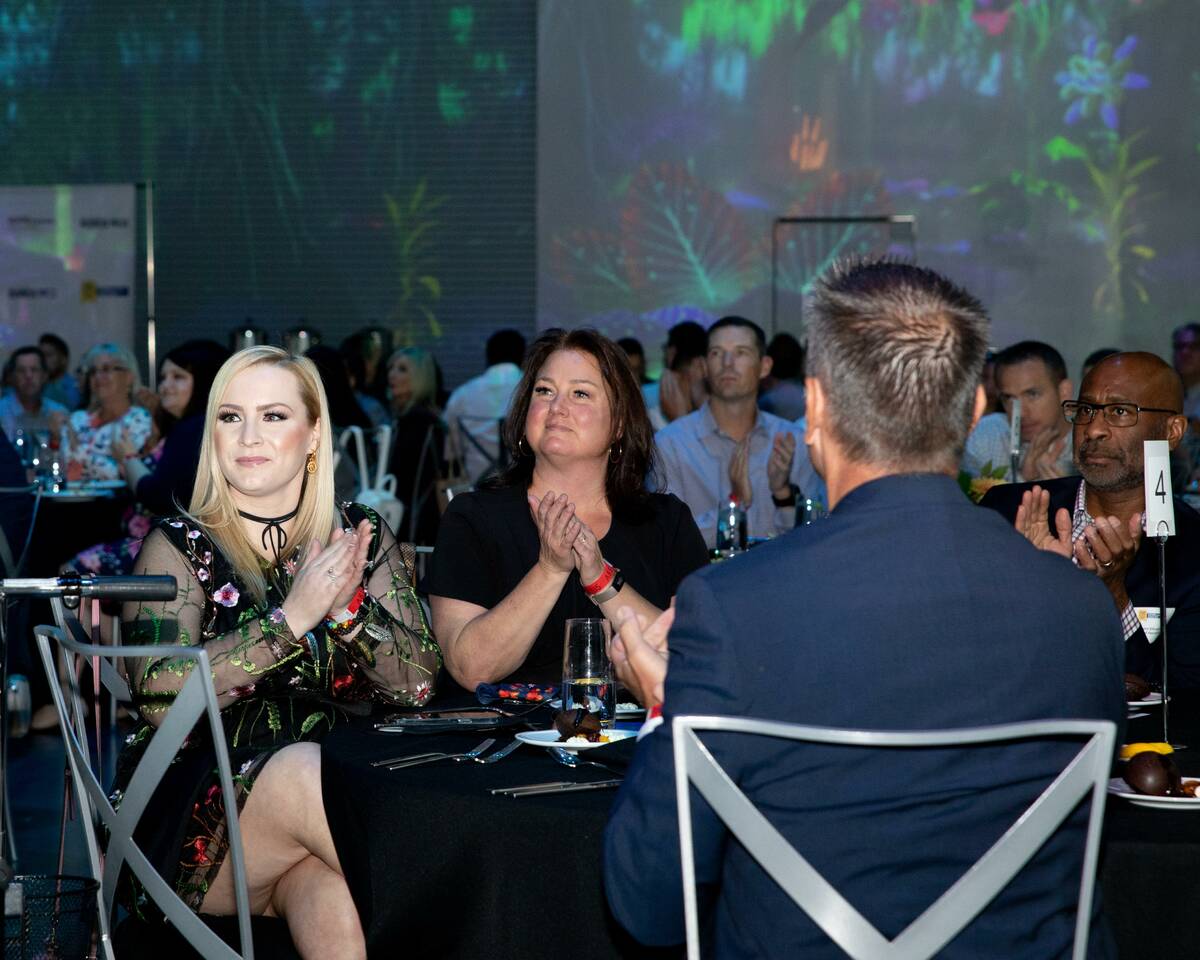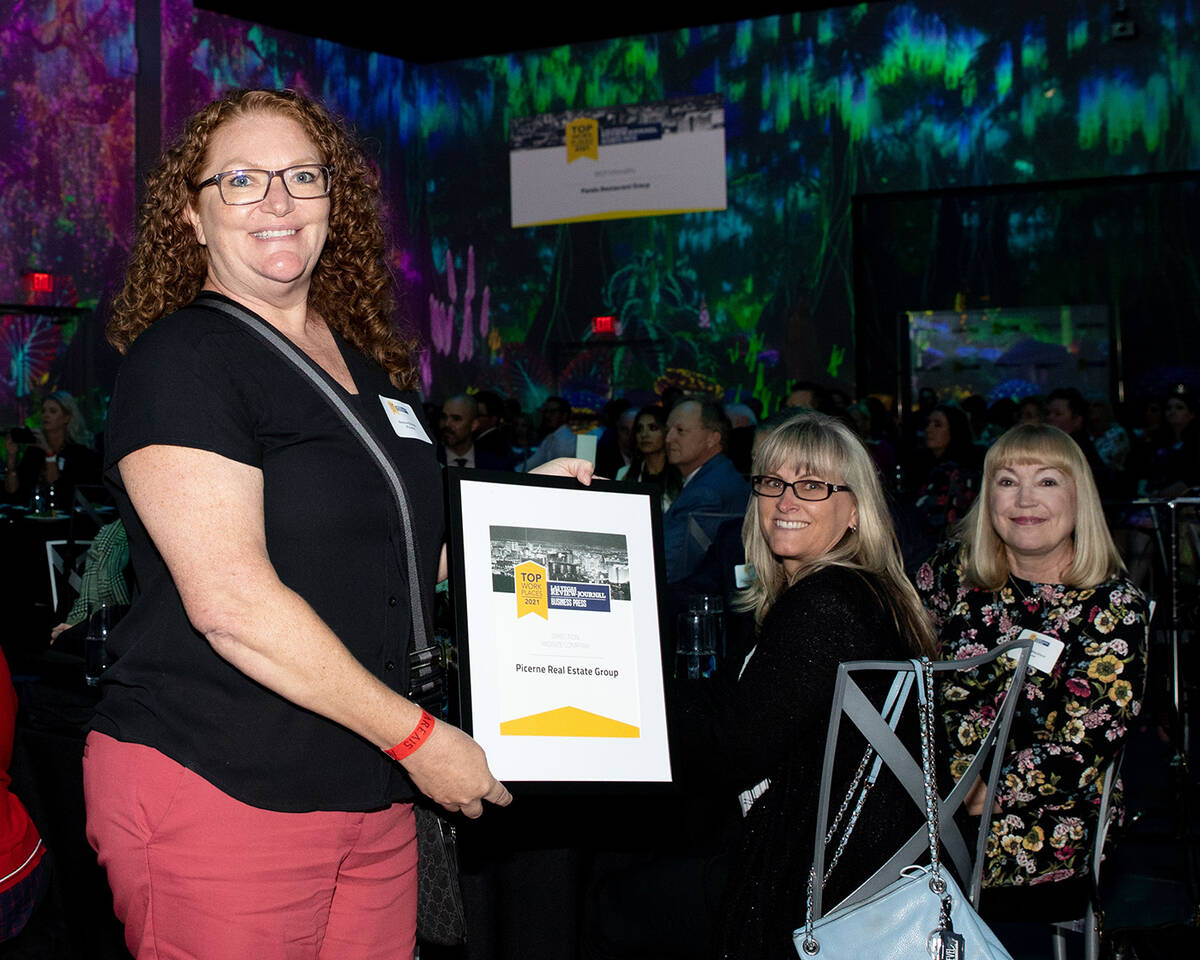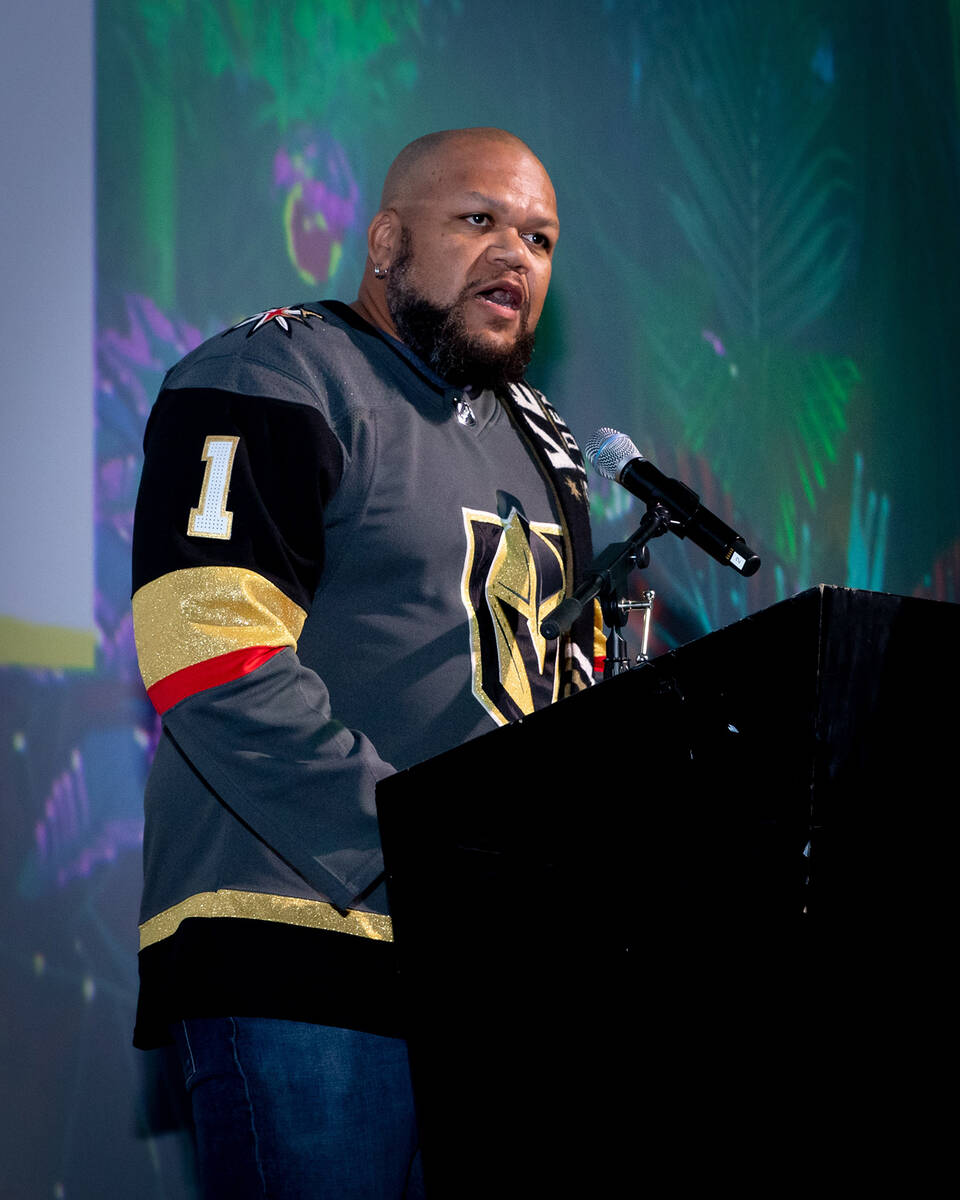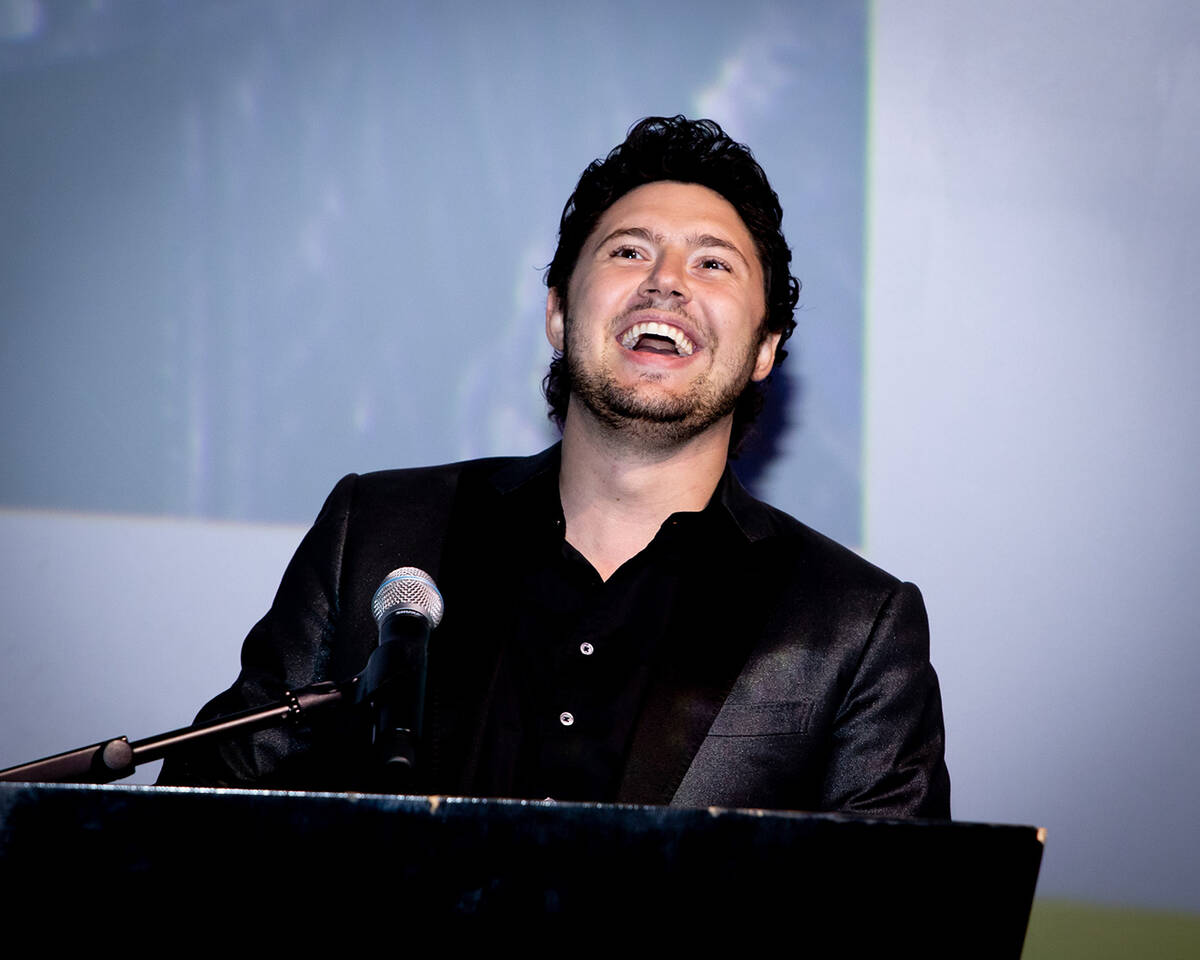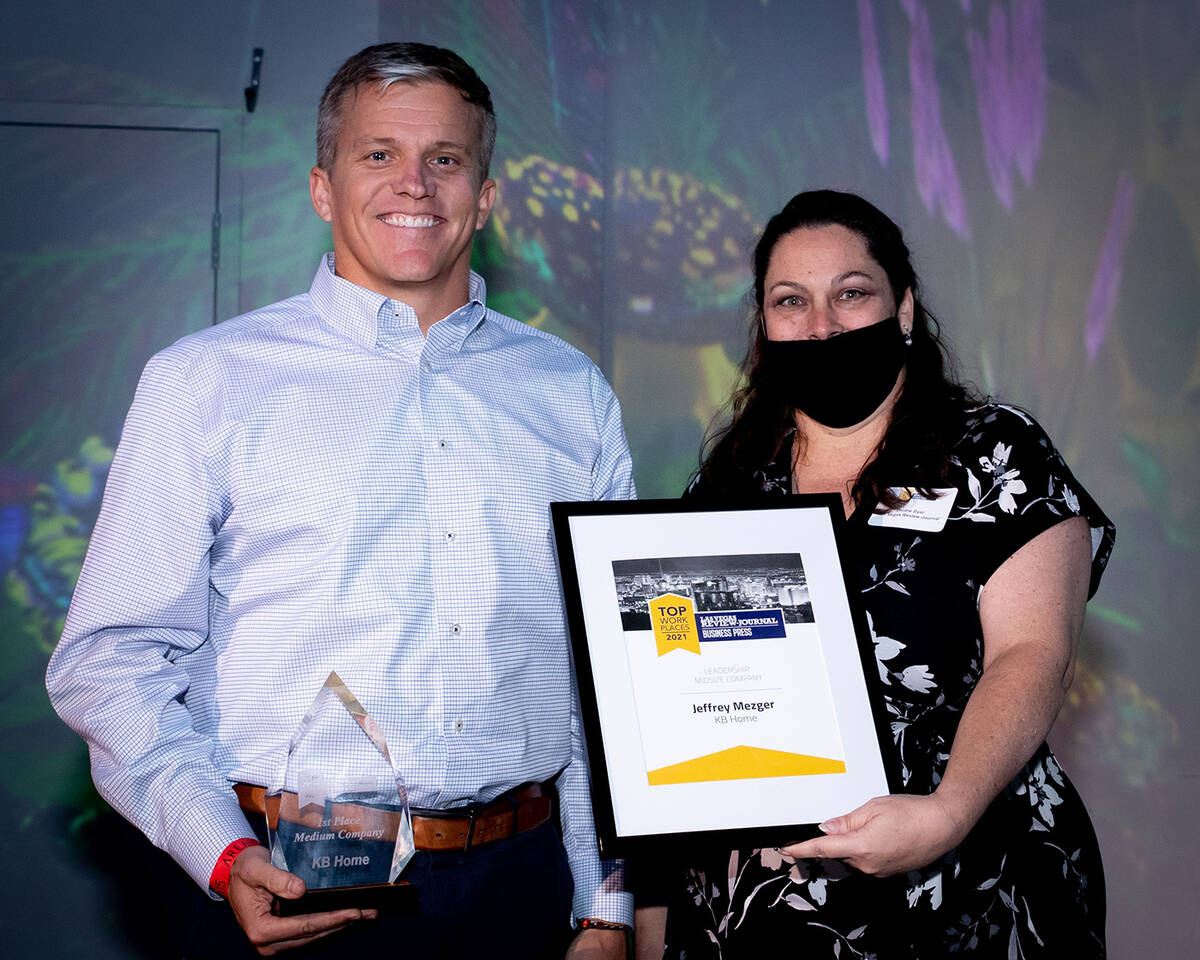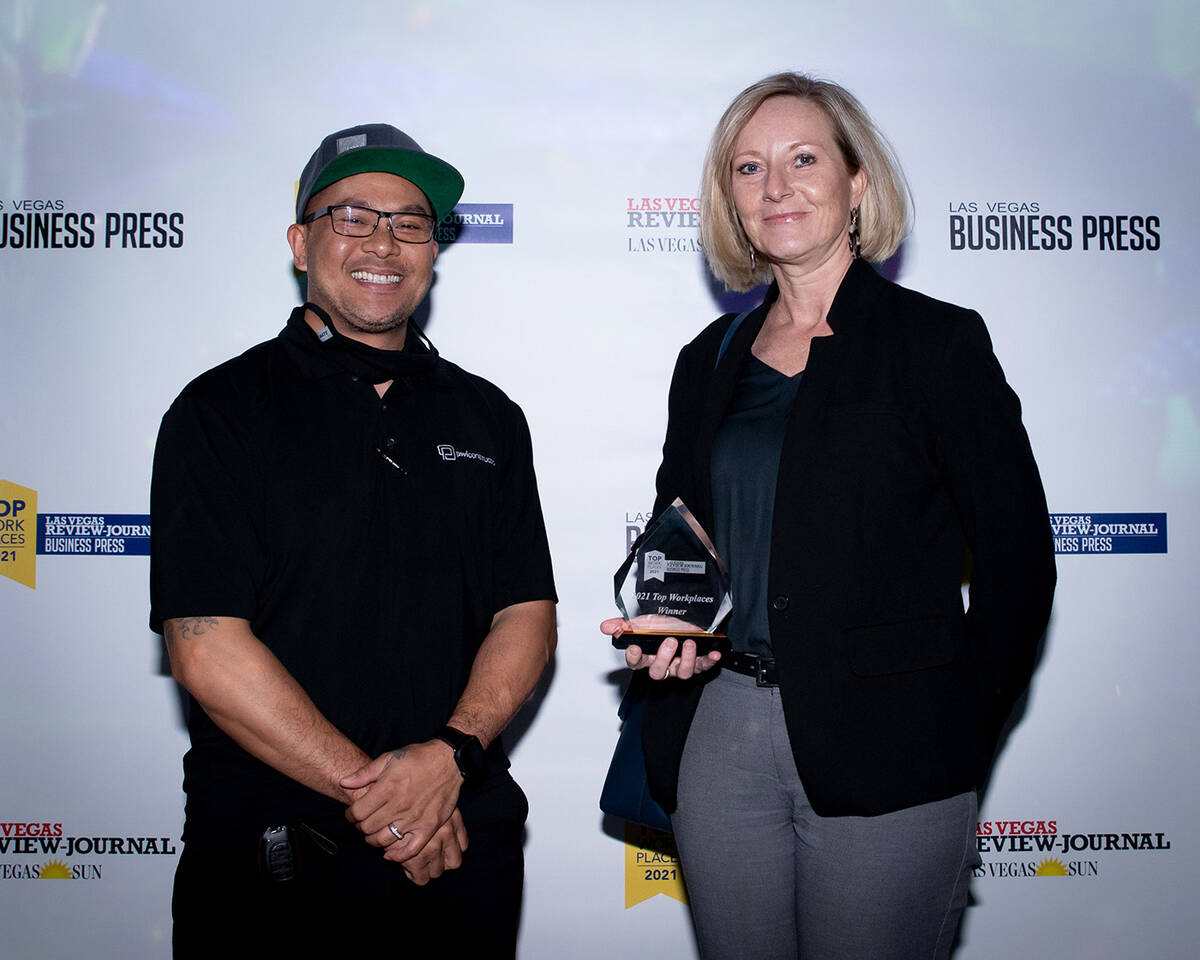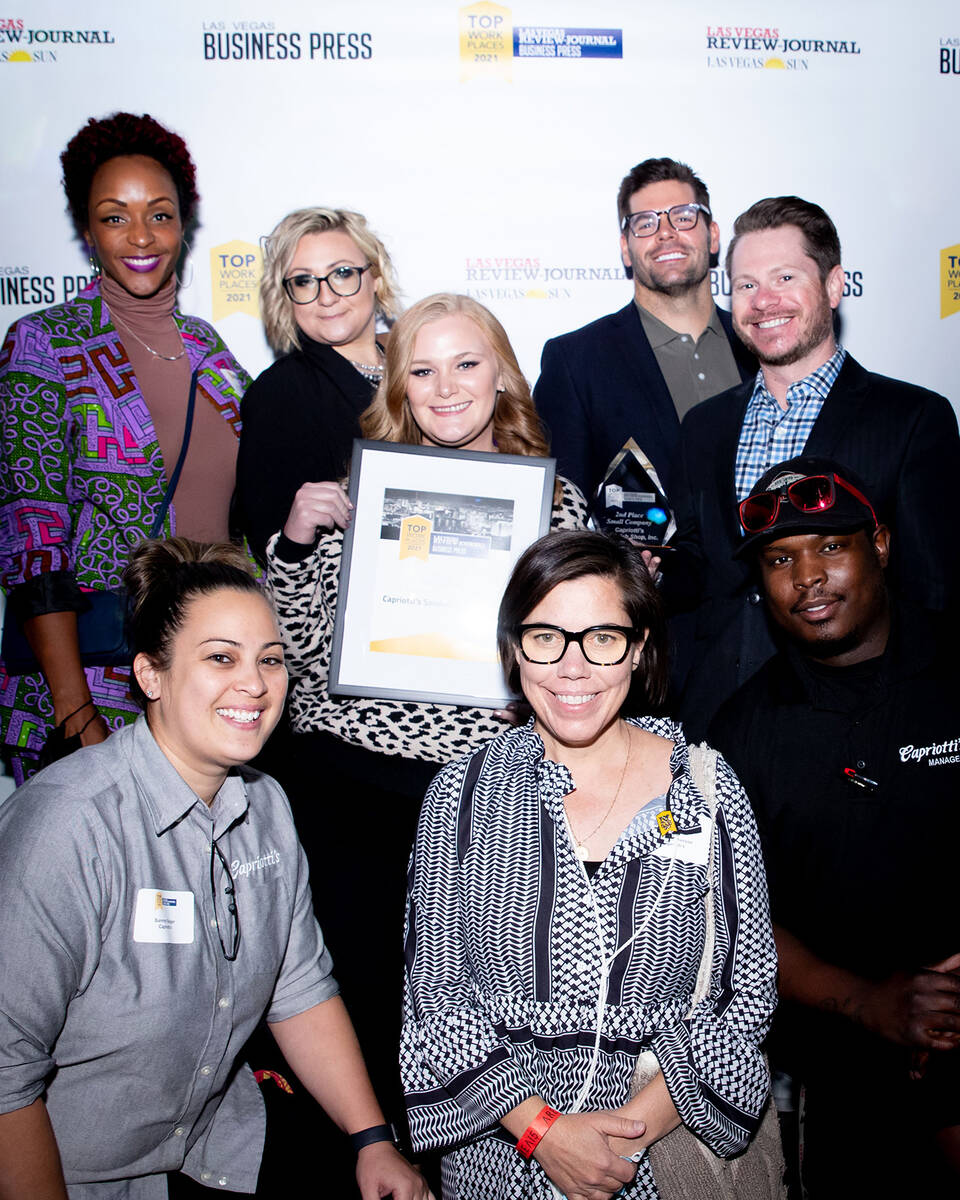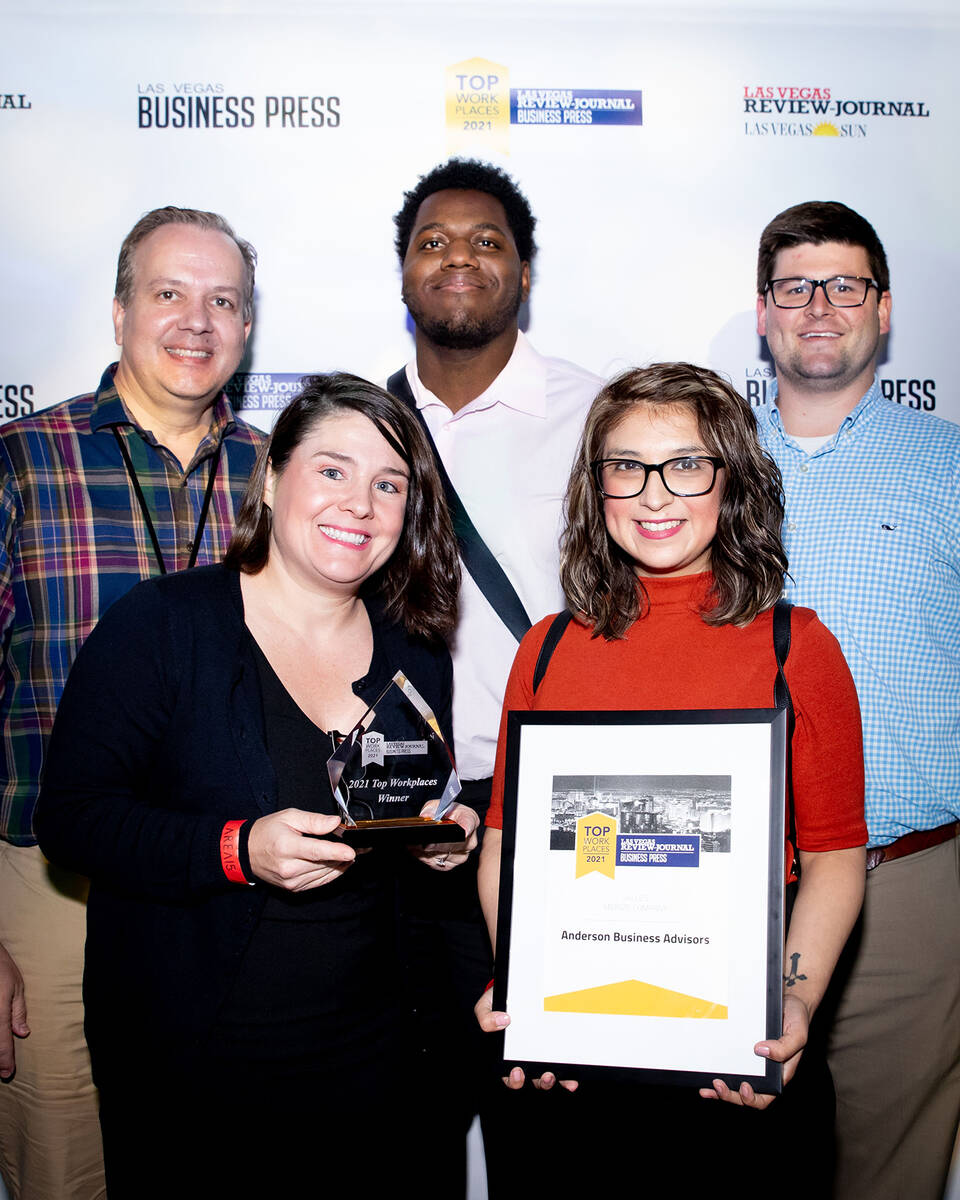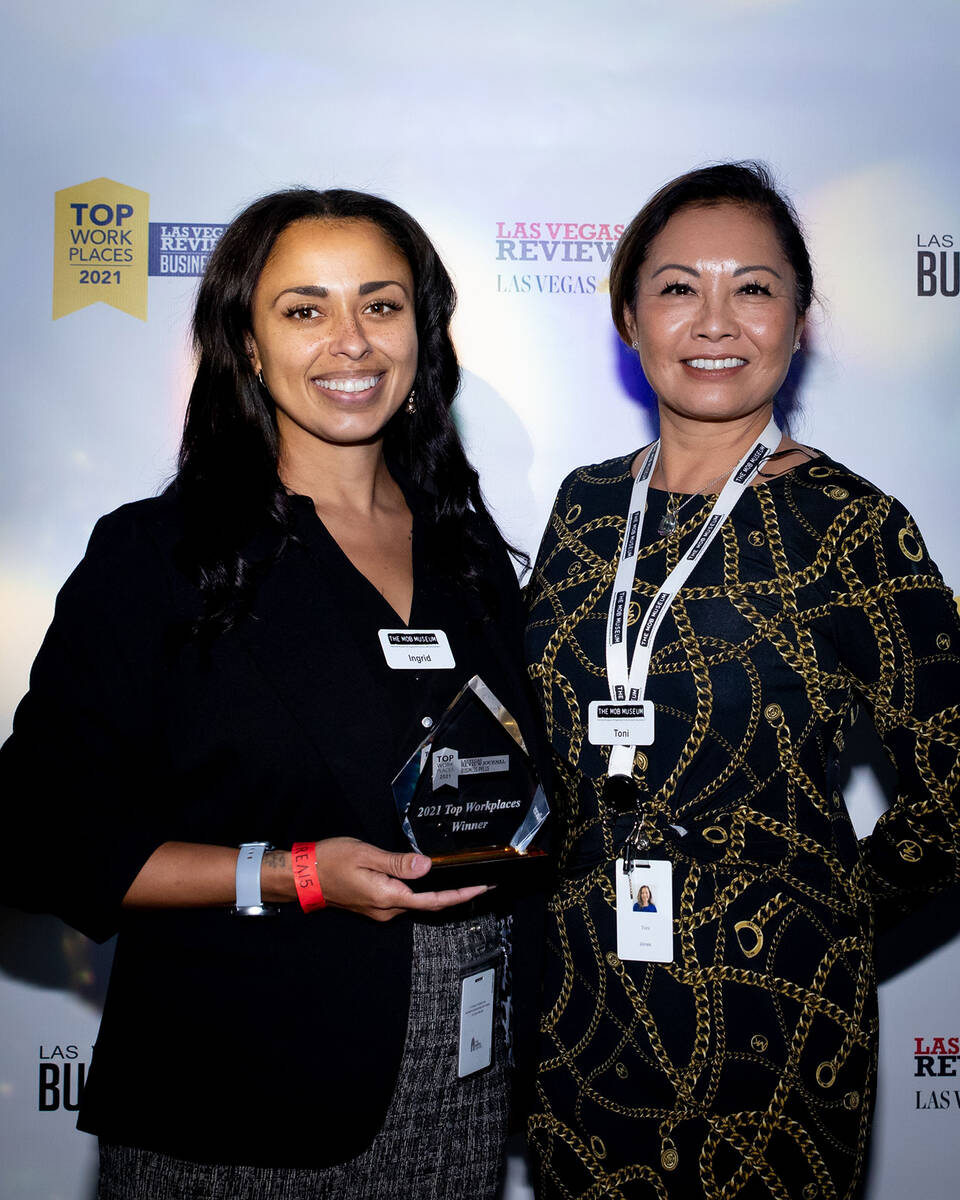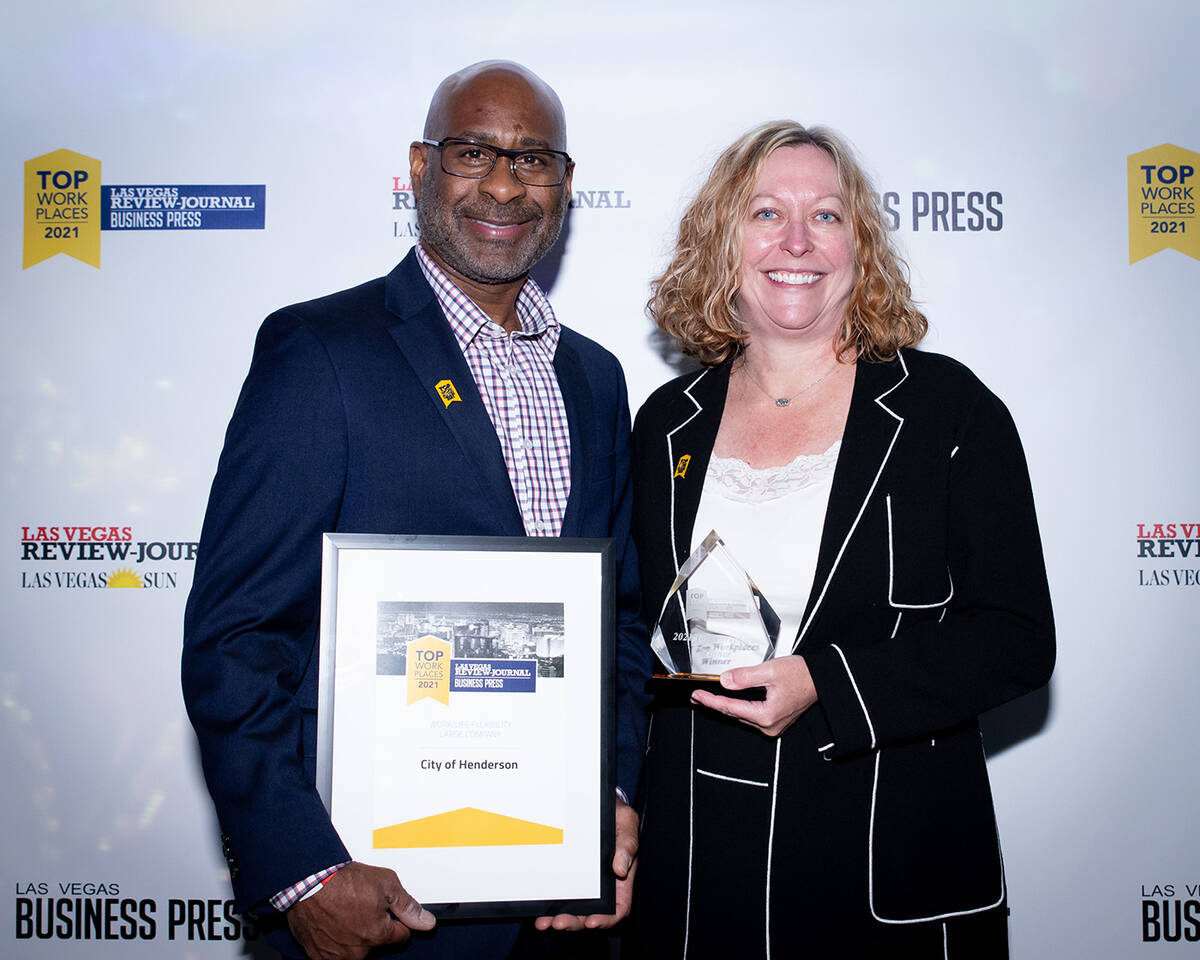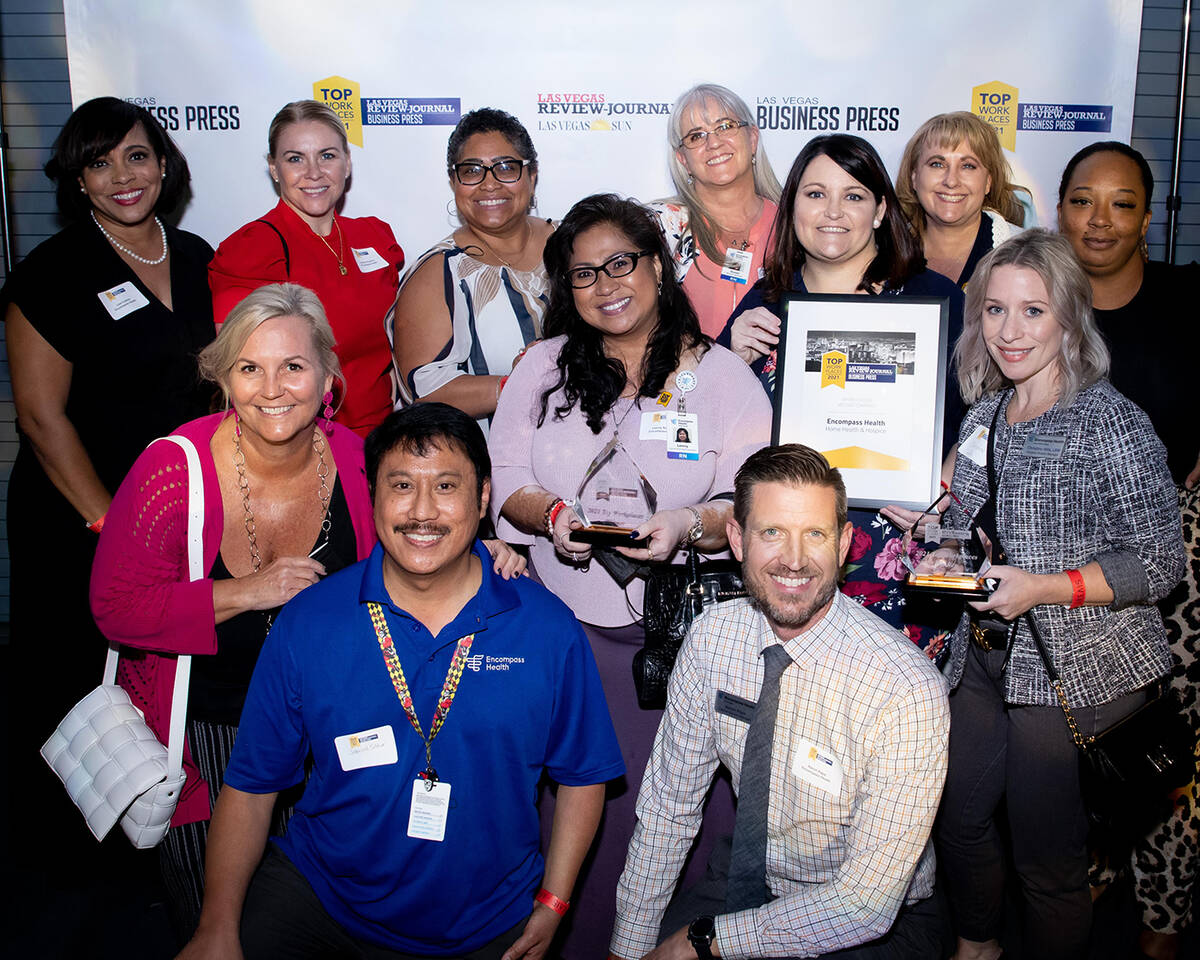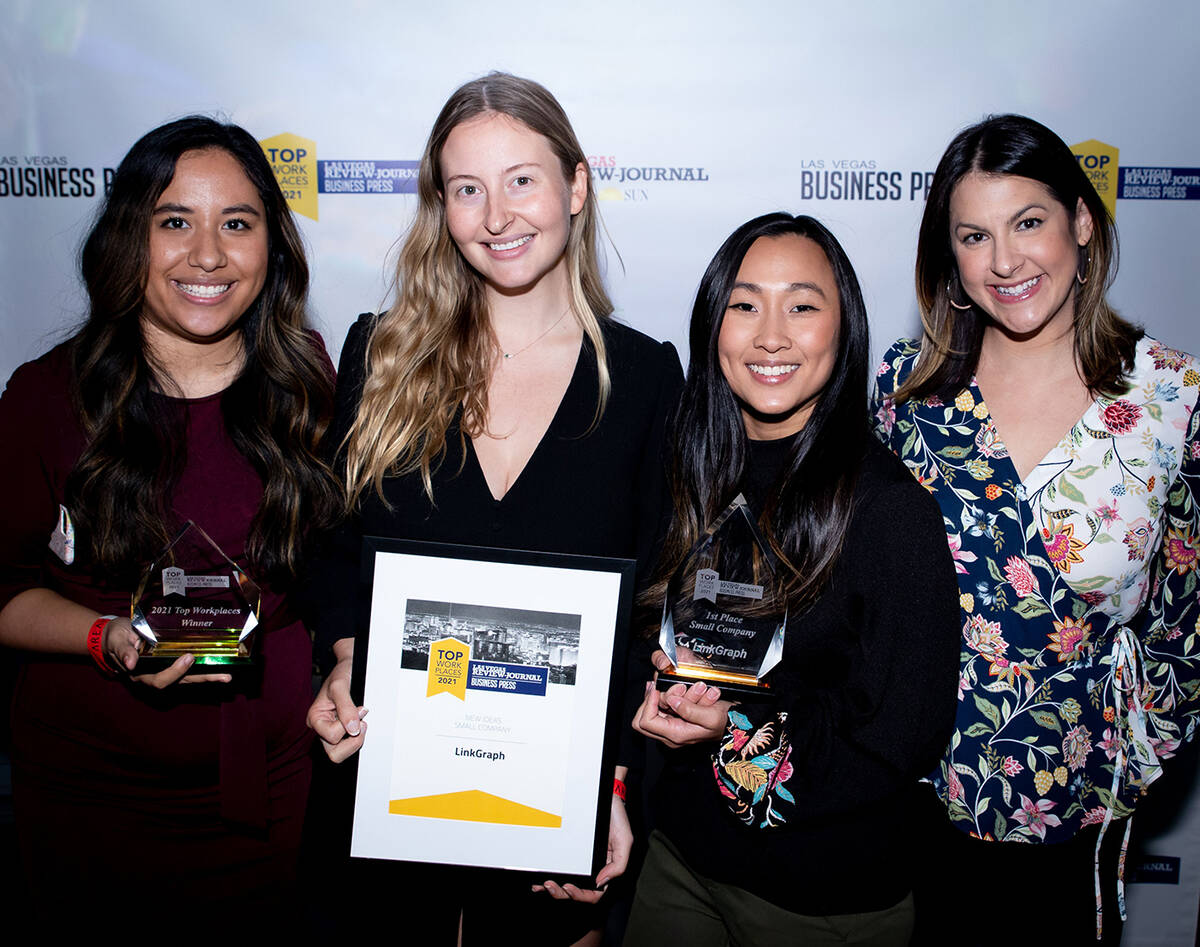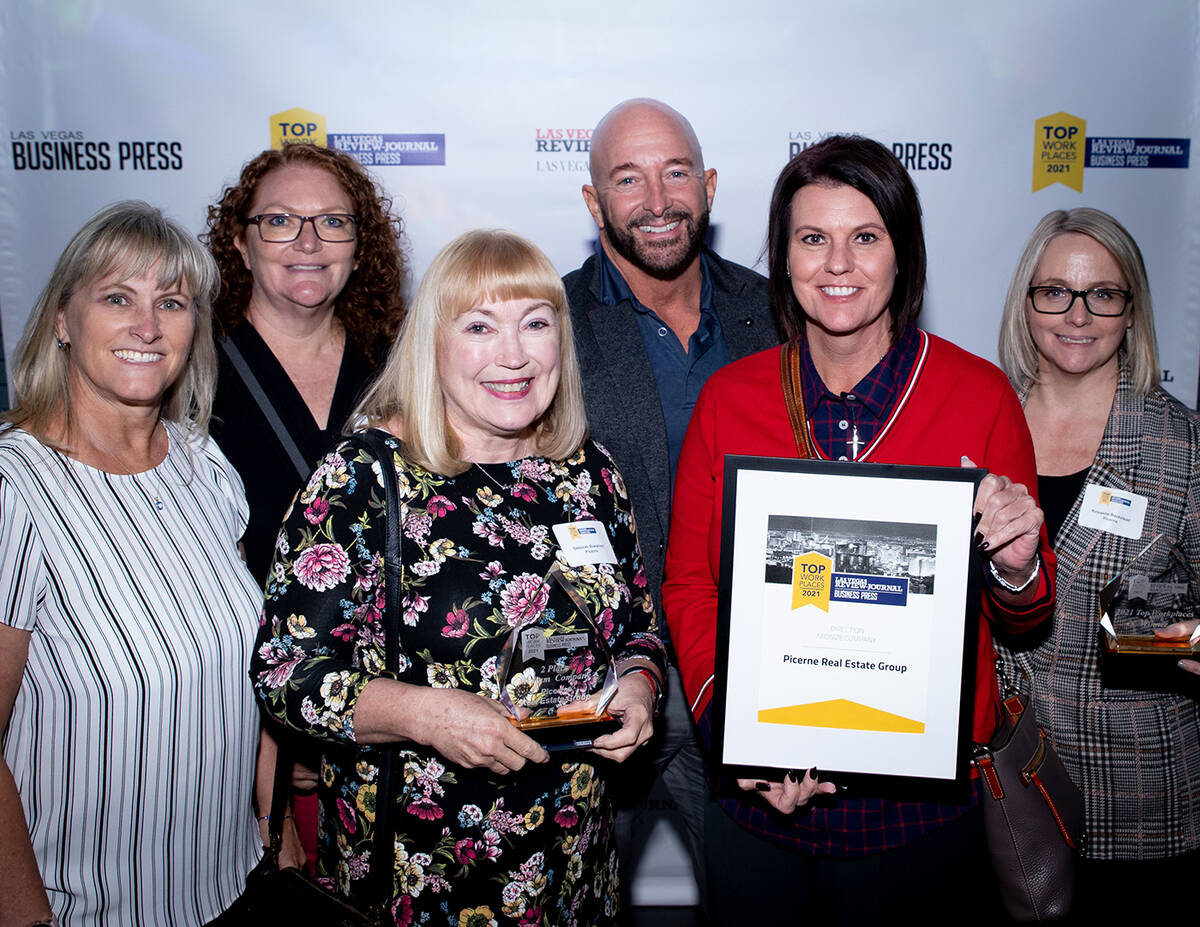 The awards ceremony for the 2021 Top Workplaces Nevada was held Wednesday afternoon at the Area15. John Guedry, CEO Bank of Nevada, was the keynote speaker and painted an overall economic picture of the state that included challenges and opportunities. In his talk, he referenced an economic development report on Nevada that was produced by Brookings. He also talked about the Las Vegas Global Economic Alliance's Workforce Blueprint 2.0.
Vegas Chamber President and CEO Mary Beth Sewald led a panel discussion with Alex De Castroverde, founder of De Castroverde Law Group, and Brooke Stream, human resources director for the city of Henderson, on work/life balance in the digital office age.
Celebrities were on hand to give out special awards. They included Comedian George Wallace, via digital; Carnell "Golden Pipes" Johnson, national anthem singer for the Vegas Golden Knights; and Daniel Emmet, Las Vegas headliner and "America's Got Talent" finalist.
Bob Helbig, media partnership director with Energage, a Philadelphia-based research company, explained the extensive employee survey process.
"The companies who are here today are here because their employees said they should be here," he told the audience of about 200.
The Las Vegas Review-Journal's 7@7 Digital Anchor Renee Summerour was the emcee for the event. Chase Rankin, senior vice president of advertising for the newspaper, gave the opening remarks. Tom Heaton, senior advertising director, announced the the rankings for the 2021 Top Workplaces Nevada.
This marked the first live in-person event for Top Workplaces Nevada. Last fall, because of the global pandemic the 2020 winners were announced at a virtual event. To nominate an organization for the 2022 program, go to topworkplaces.com/nominate/nevada.
This year, 42 business were chosen for Top Workplaces Nevada. The winners were selected after extensive employee surveys of each company. Energage completed the surveys in April. Each company received a free copy of the results. The company surveyed 64 statewide businesses, which employ 23,205 people. Nearly all, or 23,073, employees received surveys, and 12,478 responded.
The Las Vegas Business Press and Las Vegas Review-Journal partnered with Energage to bring back and expand the Top Workplaces campaign, which had a brief run in the Las Vegas area in 2013 and 2014 with the newspaper.
The rankings are:
LARGE COMPANIES
No. 1 Panda Restaurant Group
No. 2 Station Casinos
No. 3 Wynn Las Vegas
No. 4 City of Henderson
No. 5 Westgate Resorts
MIDSIZE COMPANIES
No. 1 KB Home
No. 2 Picerne Real Estate Group
No. 3 Credit Acceptance
No. 4 Anderson Business Advisors
No. 5 One Nevada Credit Union
No. 6 Lexus of Las Vegas & Lexus of Henderson
No. 7 Nevada Donor Network
No. 8 Faith Lutheran Middle & High Schools
No. 9 Encompass Health and Home Health & Hospice
No. 10 Everi
SMALL COMPANY
No. 1 LinkGraph
No. 2 Capriotti's Sandwich Shop Inc.
No. 3 De Castroverde Law Group
No. 4 AIL-Neff Agencies
No. 5 Fairway Independent Mortgage Corp.
No. 6 Touchstone Living
No. 7 Naqvi Injury Law
No. 8 Cure 4 The Kids Foundation
No. 9 Janek Performance Group
No. 10 RSM US LLP
No. 11 Absolute Flood Response
No. 12 Ocean Spray Cranberries Inc.
No. 13 Westwood Professional Services
No. 14 Distinctive Insurance
No. 15 Taylor Morrison
No. 16 McCarthy Building Cos. Inc.
No. 17 Goosehead Insurance
No. 18 IXE Healthcare Group
No. 19 Berkshire Hathaway HomeServices Nevada Properties
No. 20 Harris
No. 21 PWI Construction Inc.
No. 22 The Mob Museum
No. 23 LMS Building Systems
No. 24 Center for Sight
No. 25 Sunburst Shutters & Window Fashions Las Vegas
No. 149 26 Paysign Inc.
No. 149 27 D.R. Horton
The special awards were given to individuals and companies based on answers to specific questions and comments from the employee survey. They are:
LEADERSHIP CONFIDENCE
Large: Matt Maddox, Wynn Las Vegas
Midsize: Jeffrey Mezger, KB Home
Small: Annette Logan-Parker, Cure 4 The Kids Foundation
THE RIGHT DIRECTION
Picerne Real Estate Group, midsize
GOOD MANAGERS
Panda Restaurant Group, large
NEW IDEAS
LinkGraph, small
EFFICIENCY
Capriotti's Sandwich Shop Inc., small
MEANINGFULNESS
AIL-Neff Agencies, small
VALUES
Anderson Business Advisors, midsize
CLUED IN SENIOR MANAGEMENT
Credit Acceptance, midsize
COMMUNICATION
Station Casinos, large
APPRECIATION
Encompass Health and Home Health & Hospice, midsize
Work/Life Flexibility
City of Henderson, large
TRAINING
One Nevada Credit Union,midsize
BENEFITS
McCarthy Building Cos. Inc., small