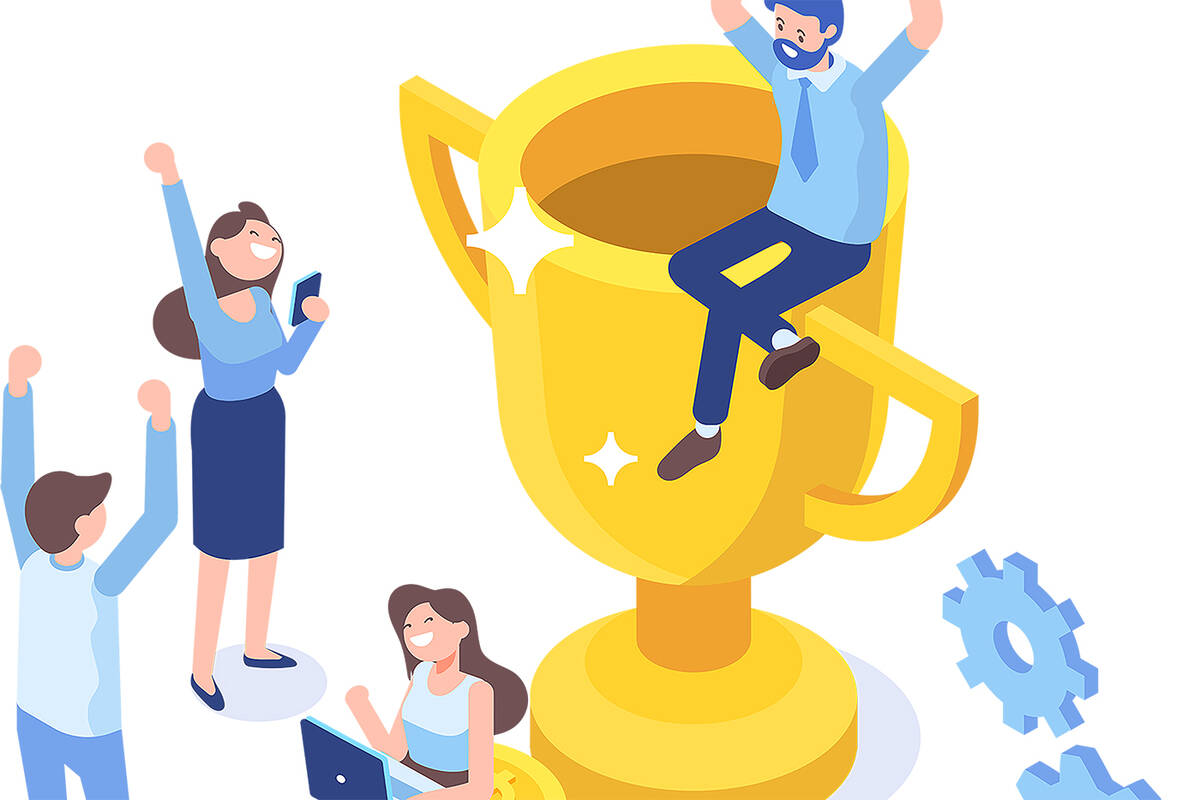 You only have 27 days left.
No, we aren't talking about the holiday shopping season. We are talking about the Top Workplaces Nevada nomination deadline, Dec. 3.
Do you work for an outstanding company and you really want to let everyone know what a great job it has been doing during these challenging times? We have a suggestion. Nominate your company for the Top Workplaces Nevada by going to topworkplaces.com/nominate/nevada.
Las Vegas is known for its resilience, yet our local businesses were put to the test during the global pandemic; and they are still working on adapting to ever-changing regulations and economic landscape. So, it was a great time of celebration when the Top Workplaces Nevada held an in-person awards ceremony Sept. 29 at the Area15.
John Guedry, CEO of Bank of Nevada, was the keynote speaker and painted an overall economic picture of the state that included challenges and opportunities. In his talk, he referenced an economic development report on Nevada that was produced by Brookings. He also talked about the Las Vegas Global Economic Alliance's Workforce Blueprint 2.0.
Vegas Chamber President and CEO Mary Beth Sewald led a panel discussion with Alex De Castroverde, founder of De Castroverde Law Group, and Brooke Stream, human resources director for the city of Henderson, on work/life balance in the digital office age.
"The companies who are here, today, are here because their employees said they should be here," Bob Helbig, media partnership director with Energage, told the audience of about 200.
Energage is the Philadelphia-based research company that conducts the extensive employee survey process that selects the winners of the Top Workplaces Nevada.
This year, 42 Nevada companies were chosen by their employees through these surveys. Energage completed the surveys in April. Each company received a free copy of the results. The company surveyed 64 statewide businesses, which employ 23,205 people. Nearly all, or 23,073, employees received surveys, and 12,478 responded.
"We've heard positive feedback and success stories from our Top Workplaces winners and are looking forward to helping even more companies get recognized for their excellence in the workplace," said Tom Heaton, senior director of advertising for the Las Vegas Review-Journal.
Panda Restaurant Group was named the No. 1 Top Workplaces Nevada large company. KB Home received the No. 1 ranking for midsize company. Finally, new Las Vegas digital marketing company, LinkGraph, received the No. 1 small business company award.
The Las Vegas Business Press and Las Vegas Review-Journal partnered with Energage to bring back and expand the Top Workplaces campaign, which had a brief run in the Las Vegas area in 2013 and 2014 with the newspaper.