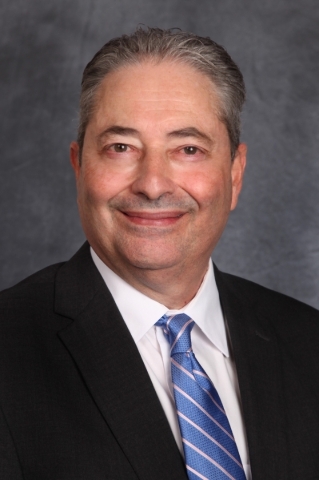 All in all, it was a positive 2015 for Southern Nevada, and all signs point to another year of moderate growth in the spec office market and the economy, in general.
In 2016, we expect office-using jobs to continue to grow at approximately the same rate as in 2015. Economic growth in the Las Vegas Valley in 2015 came largely from retail spending by both residents and visitors. While various efforts have been made to diversify the Southern Nevada economy, the recovery thus far is based in traditional economic sectors.
Recent data show that real wages in the Las Vegas MSA are starting to finally show signs of life and may be making a rebound. The increase in pay is coming from having more people working for more hours of the week. This should be the main driving force for increased wages in 2016. However, as unemployment begins to head into 5 percent territory, and as the U-6 rate continues to inch down toward 10 percent, the available labor supply will begin to shrink enough to drive up the cost of labor.
The unemployment rate has continued to drop (both the headline rate, as well as the U-6 rate) and the average weekly hours appear to be bottoming out. Assuming no recessions throw a wrench into the recovery plans, the Las Vegas economy should be nearing full recovery and equilibrium by the end of 2016.
This timeline could be accelerated as a result of attempted diversification in Southern Nevada. The state recently announced that Faraday Future would be building its car manufacturing facility at Apex Industrial Park in North Las Vegas. While the company is shrouded in secrecy and little is known about its intentions, and its timeline to begin production seems fairly aggressive, most in the valley appear to be cautiously optimistic. If nothing else, this deal will help kick-start the construction of infrastructure at Apex and make it a viable location for many types of companies, benefiting the spec office market.
— John Restrepo is the principal of Las Vegas-based RCG Economics. He directs the firm's economic and financial consulting activities and is an expert in regional economics.
NAIOP to hear Restrepo
Economist John Restrepo will be among the featured presenters Thursday, Jan. 21, when NAIOP stages its annual economic forecast event.
The event will be from 8 a.m. to noon at the Orleans.
Calvin Schnure, senior vice president for research and economic analysis with the National Association of Real Estate Investment Trusts, will deliver the keynote address
Tickets are $60 if purchased by Jan. 18; $80 after Jan. 15. The deadline for registration is Jan. 18. For information, contact NAIOP at 702-798-7194 or via email at info@naiopnv.org.