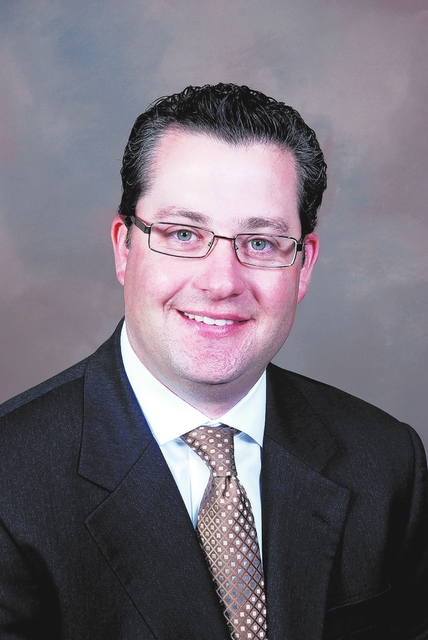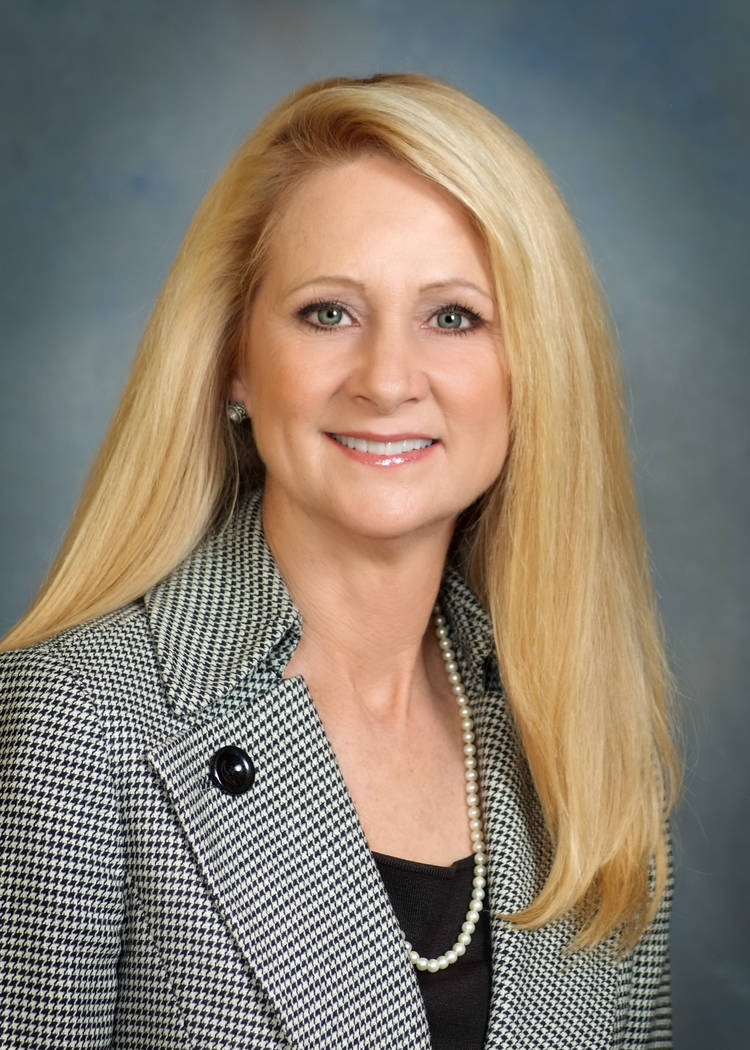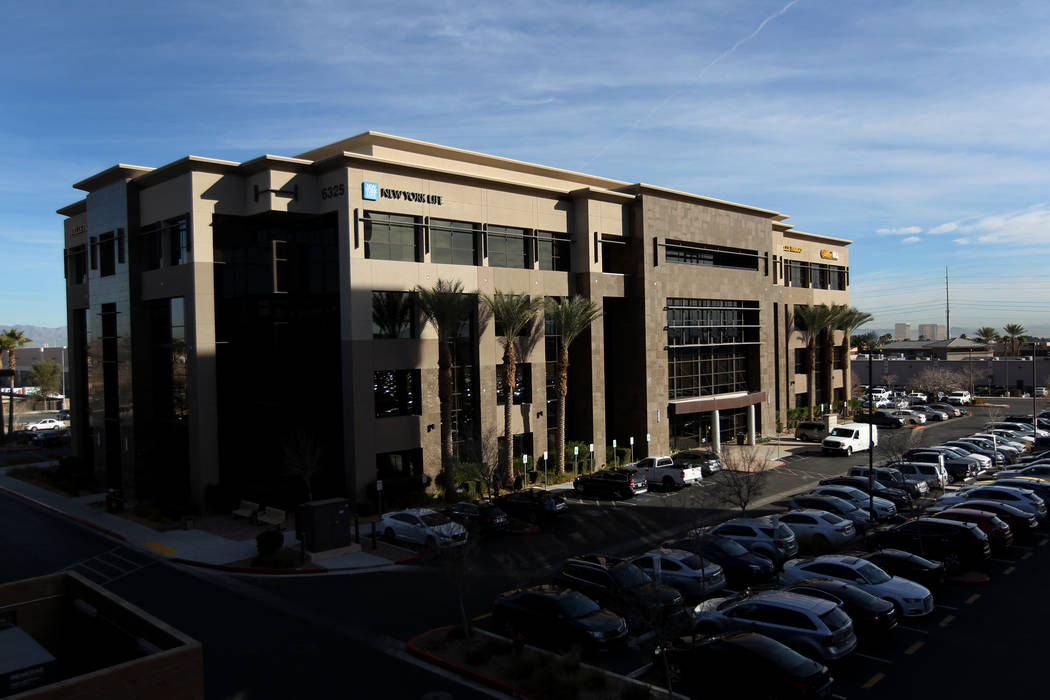 Commercial real estate markets in the Las Vegas Valley continued to improve through 2017 across the office and retail sectors, with industrial nearly reaching peak performance prior the recession in absorption, according to analysts.
"The commercial real estate markets all followed the performance of the broader economy in 2017," said Brian Gordon, principal at Applied Analysis.
Gordon pointed to declining vacancies and positive demand in the commercial real estate markets.
With businesses expanding and relocating to the area, rents have stabilized across the board, he said.
Industrial
The Las Vegas Valley hit the height of its building boom in the industrial market in 2017 with 7.2 million new square feet of industrial space coming online, according to data from Applied Analysis.
Though some research firms pointed to worries in the market on filling the space, net absorption stayed strong throughout the year, with 6 million square feet of new absorption, Gordon said.
According to Applied Analysis' data, that absorption rate nearly reaches demand levels from 2004 and 2005.
Vacancy rates hit 7.4 percent in the valley with the 121 million square feet of industrial space, 5,000 square feet or larger, Gordon reported. That number was down from 8 percent in the third quarter.
A notable lease for the fourth quarter was at the Lincoln Business Center in North Las Vegas for a 338,520-square-foot building, CoStar reported in its fourth quarter analysis.
For the year, CoStar noted a more than 300,000-square-foot building lease by Astound at Prologis' Interstate 15 Speedway Logistics project. A lease of a similar size also was signed at Prologis' I-15 project by VMInnovations, according to CoStar data.
CoStar reported a slight uptick in vacancy to 7 percent in the fourth quarter, from the third quarter's 6.7 percent. CoStar tracks more than 129 million square feet of industrial space in the valley.
Lisa Hauger, senior vice president of sales and leasing in industrial space at Sun Commercial Real Estate, agreed big box was filling up in the valley.
Hauger, however, said the market is in need of office/warehouse with yard space. This is especially true for tenants seeking properties with 2-plus acres of yard space, Hauger said.
The average lease rates in the valley in industrial was 62 cent a square foot on a triple-net basis.
Rates have stayed flat for the last few quarters, though etched up slightly from the fourth quarter of 2016. Lease rates will probably etch up slightly in 2018, Gordon said.
Millions more square feet are planned in 2018, with Applied Analysis tracking 4.6 million already on the books. Other firms in Las Vegas, including Collier International Las Vegas, are tracking over 5 million square feet of space already on the books.
Retail
The commercial real estate retail sector also made strides in the fourth quarter, with vacancy falling to 8.1 percent over an 8.6 percent vacancy rate in the same period a year earlier, Gordon said.
That's also an improvement from the second quarter of 2010 when vacancy sat at 11.4 percent, according to Applied Analysis data.
Robert Moore, senior vice president, retail division, at Sun Commercial Real Estate, said the best thing that could be said about the retail sector was that they were seeing more activity. But that's shifted.
"We're finally seeing movement of rent for the quality projects," Moore said.
The lease rates on retail have increased from $1.65 a square foot in the fourth quarter from $1.62 a square foot a year earlier.
Net absorption did out pace construction in 2017, with 386,000 square feet of space being built, Gordon said.
Overall net absorption sat at 602,000, according to Applied Analysis.
Moore said he has some concerns on the tenant improvement side of things. As activity has increased in the market, contractors have increased prices, which is something Moore said all sectors have to deal with right now.
Other shifts in the market include grocery.
Gordon pointed to the closure of Glazier's Good Marketplace in Las Vegas.
Some national retail chains have experienced some shakeups as well. But there is positive momentum coming for the valley, he said.
"We're continuing to see population growth remain positive," Gordon said. "Homebuilding is picking up, so you have more residents moving into the Las Vegas Valley."
More rooftops generally translates into more retail construction, Gordon said.
Office
The office market also saw positives in the fourth quarter and 2017 in general.
According to Gordon, vacancy fell to 18.7 percent on the space he tracks. That rate was also the lowest since 2008, he added.
That is also well below the peak of 25.2 percent in early 2013.
The office market also saw the highest annual net absorption since 2007, Gordon added.
For 2017, the Las Vegas Valley saw 1.3 million square feet of net absorption, with 722,000 square feet of space completed.
Experts in the office market have noticed the boost in Las Vegas' office sector.
"The office market has been the last to recover from the great recession in Las Vegas," said Cathy Jones, CEO of Sun Commercial Real Estate. "Buyers from all over the U.S. and the globe are now looking at Las Vegas as an excellent investment opportunity. We expect this momentum to continue to build."
One of Jones' most recent deal was on a nearly 105,000-square-foot Class A office building at 6325 S. Rainbow Blvd. The property was especially notable with OneRepublic frontman Ryan Tedder leading a group to purchase the property at Rainbow Boulevard and Post Road for $33 million.
"It's starting to gain some momentum," Gordon said. "We've seen some better situated properties, including those along major access points like the 215 Beltway outperform more mature, older product in the market."
Gordon said we're starting to see businesses recover and are adding employees, with job counts up 2.5 to 3 percent on a year-over-year basis.
"They're demanding additional office space," he said. "We're seeing improvements in professional office space and medical office space."
Lease rates were up in the fourth quarter at $1.95 a square foot, full-service gross. In the fourth quarter of 2016, rates were at $1.91 a square foot.
Lease rates on office space hit a low of $1.84 a square foot in mid-2013, Gordon said.