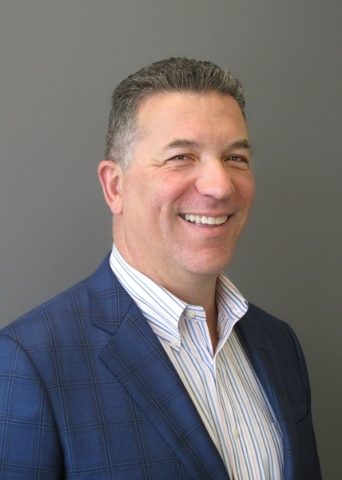 One of the largest names in building systems has launched a subsidiary that will endeavor to save building owners money by harnessing data directly from the structures.
Southland Industries, one of the largest mechanical electrical plumbing building systems firm in the country, launched its Envise subsidiary in Las Vegas on Oct. 1.
The target clientele is industrial and commercial building owners looking for solutions on how to enhance their building's energy efficiency, along with other elements of performance.
"We created Envise for commercial and industrial building owners to optimize their facilities and operations and run their buildings more efficiently," said Chris Lofaso, CEO of Envise. "We do it as an ongoing process, and we use data to help customers achieve more efficient building operations."
Lofaso explained that smart buildings, which have the ability to offer building owners large amounts of data for a small price, has given owners great knowledge of what's going on in their building's system, but owners might have trouble deciphering what a necessary solution to an energy issue might look like.
Envise is there to fill this gap.
"As far as techniques go, the way we do that is through software analytics and building management systems," said Lofaso.
Envise's solutions can impact several facets of a building's internal systems including power, water, wall utility consumption, gas, oil and electrical.
"There really isn't any aspect of the building's energy consumption that we don't touch," Lofaso said. "We touch it all."
The level of interest in implementing these types of systems is high, according to Lofaso.
Lofaso sees a higher interest in this type of offering from the gaming sector than in the past.
"The relative amount of savings was such a small percentage of their revenue," he said. "Nowadays, there's a much bigger focus on that part of the business."
But clients have a perspective of gaining, not spending.
Many clients look for solutions that give them something in return, Lofaso explained.
Envise tries to work within these parameters.
"What we try to do is custom solutions and level the capital investment that they already have, which is building management systems that are already in place," said Lofaso.
State and federal interest in energy reduction helps private industry and companies like Envise through incentives they offer to conserve energy and reduce the carbon footprint.
"It makes if more attractive for the customer," said Lofaso.
Envise was created for the purposes of putting more of a focus on building optimizations, over the lifespan of the building, Lofaso said.
But Southland, the parent company to Envise, will also lend a hand in its subsidiary's operations, he added.
"The strength of these two organizations is what we call connected solutions … we lean on each other to provide the best solution for our customers," Lofaso said. "Envise might call on Southland industries to provide a management solution and vice versa."
"Envise will be expanding to several other markets in the near future," said Lofaso. Offices are already open in California; Portland, Ore., and Baltimore/Washington D.C.
Envise's Las Vegas headquarters is just west of the Strip on West Post Road. Envise is prepared to handle clients in Las Vegas and throughout the state. The company is hiring for multiple positions at several locations.
Southland has been in business since 1949 and, according to Lofaso, its Nevada operations began in the early 1990s.