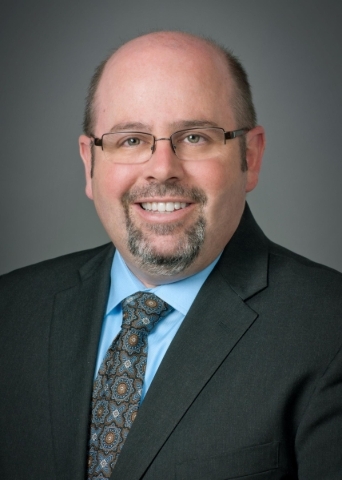 Downtown Summerlin celebrated its one-year anniversary on Oct. 9, and what a year it's been.
Since the 1.6 million-square-foot outdoor shopping, dining and entertainment center made its debut on the west side of the Las Vegas Valley, approximately 12 million people have paid a visit.
Downtown Summerlin boasts 118 retailers and restaurants, including Macy's, Trader Joe's and Wolfgang Puck Bar & Grill.
Senior general manager Andrew Ciarrocchi said Downtown Summerlin's location at Sahara Avenue and the 215 Beltway, as well as its design and retail mix, are a few factors that have contributed to its success over the past year.
BP: How would you describe the first year of business for Downtown Summerlin?
AC: The first year at Downtown Summerlin has exceeded almost all of my expectations. When I had the opportunity to share the vision of Downtown Summerlin before the opening, there was always that risk that it wouldn't live up to that image. Now that I walk the property daily and see the buildings, finishes and retailer line-up, I know we delivered on that vision. By the feedback from the millions of guests we've seen over the past year, Downtown Summerlin has truly become their destination for shopping, dining and entertainment.
BP: What sets Downtown Summerlin apart from other shopping centers across Las Vegas?
AC: I'd be remiss if I didn't mention location as being an advantage, and not just because of the convenience of the nearby 215 Beltway, but also because our neighbors (Summerlin and other communities) had been so underserved for so long in regards to this kind of concentration of shopping and dining. The distinct design of this property has also always set it apart. Whether it be the large sidewalks, the pet amenities or the lighting and finishes, Downtown Summerlin is an inviting place to shop, dine or simply take in the view of nearby Red Rock Canyon.
BP: How did you maintain a level of excitement following Downtown Summerlin's initial opening?
AC: I couldn't do it on my own, that's for sure. I've got a great leasing team that has given me the opportunity to introduce dozens of new shops and restaurants over the past year. My marketing team has, at the same time, put together a full lineup of seasonal events to promote our retailers and provide constant entertainment. Finally, the property itself creates energy through the many water elements, innovative lighting design and vibrant dining patios.
BP: What were some challenges you faced over the past year?
AC: Obviously with any new opening, there will be some unexpected challenges. With so many finishes throughout the property, just simply keeping track of replacement pieces takes a bit more of a system than we had previously anticipated. However, again, with an inspiring engineering team, we've been able to keep up with those property needs. Another unique challenge during the year was the opening of One Summerlin, the new eight-story office building that opened in the center of Downtown Summerlin. Providing new Class A office space in the middle of Downtown Summerlin was a lot of work, but definitely worth it when we see the final result.
BP: What were some of Downtown Summerlin's major accomplishments from the past year?
AC: The grand opening, of course, was a defining moment for Downtown Summerlin and the entire Las Vegas Valley. It was truly a visible sign of new life coming out of what was before seen as a symbol of the economic downturn. The grand opening of multiple stores, restaurants, Class A office space in One Summerlin, and a strong overall community connection are some other highlights of the past year.
BP: How do you plan to keep Downtown Summerlin relevant well into the future?
AC: This is a very fluid industry, and the only way to stay relevant is to continually evolve. The retail mix will continually change to meet the new demands of our guests. While we can always keep track of national retail trends, a strong community partnership is what will really help us succeed. We need the continued engagement of our shoppers, retailers and neighbors to truly remain relevant.
BP: What does the future hold for Downtown Summerlin?
AC: It's going to be a great second year for Downtown Summerlin. We've already announced the addition of Gap, Banana Republic and Fogo de Chao Brazilian Steakhouse opening in the next couple of months. In addition to bringing back the popular ice skating rink, Rock Rink, in November, we will also be kicking off Downtown Summerlin Holiday Parade for 20 nights this holiday season, creating what will definitely become a new holiday tradition for the valley. Continuing the excitement into 2016, Downtown Summerlin will be introducing some game-changing concepts (first-to-market and some already located in the valley) that have been rumored and requested for years.