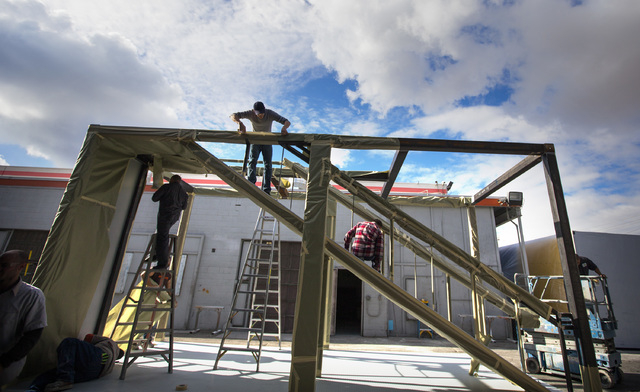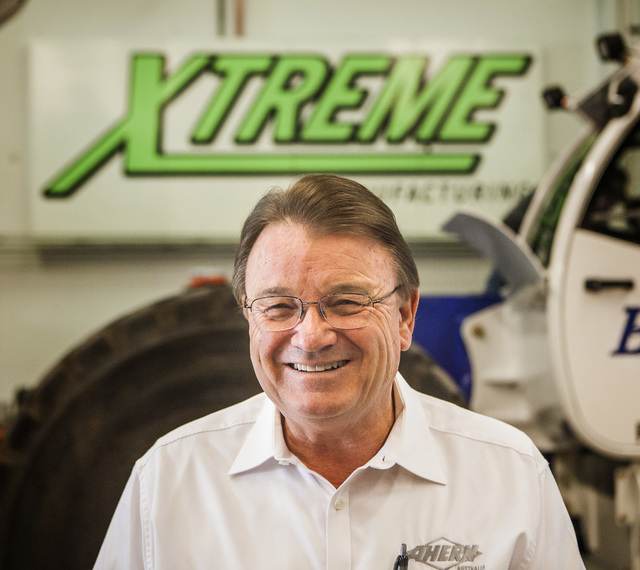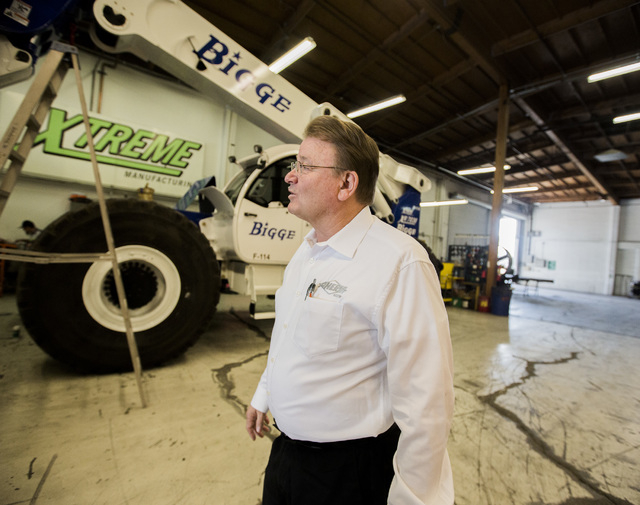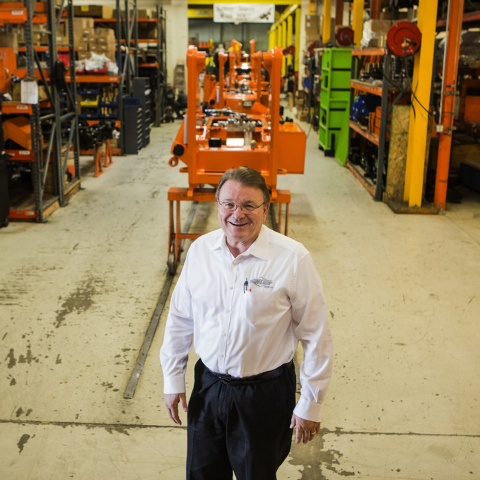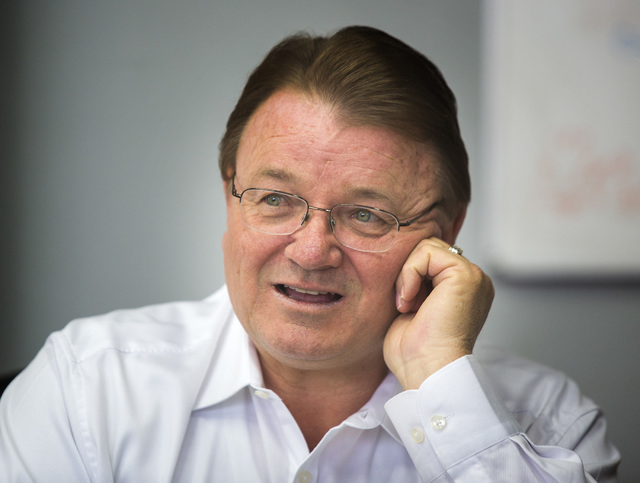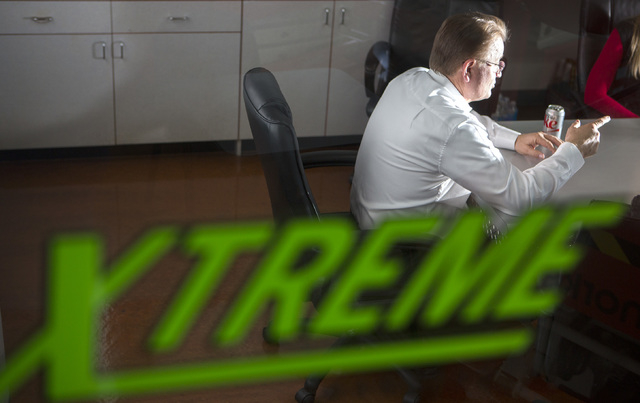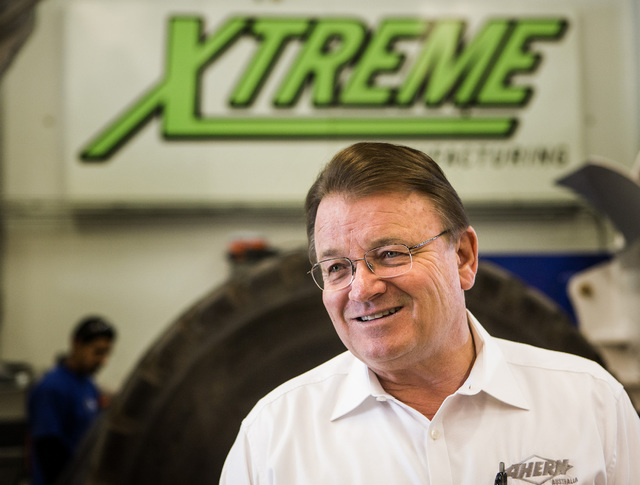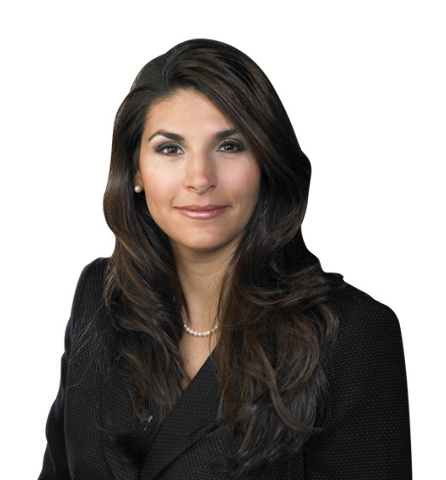 Long before Las Vegas was known for the Strip, Ahern Rentals was here.
Long before the Rat Pack and Elvis Presley took center stage in Las Vegas, Ahern Rentals was here.
And now, with the revitalization of downtown Las Vegas and in the midst of a connected global economy, Ahern Equipment Rentals begins its 63rd year in business helping clients from Nevada to Europe and everywhere in between.
"Las Vegas is wild and crazy because it is a boom and bust town unlike most places in the United States, but it has taught us many valuable lessons that we have applied once we entered different domestic and international markets," says Don Ahern, CEO and chairman of Ahern Rentals. "It is natural to think outside the box when your headquarters are in Las Vegas, and our unique solutions and resources are what has separated us from our competitors over the years."
His father, John Ahern, founded the company when he and wife Martha bought a gas station on the Strip, according to Ahern's website. Don Ahern took over as president and CEO in 1994 and fought through a series of ups and downs, including a bankruptcy filing in 2011 and a takeover attempt.
Today, Ahern offers rental equipment to U.S. customers through 77 locations in 25 states, along with a strong portfolio of international clients. Those international clients also come via Ahern's other company, North American telehandler manufacturer Xtreme Manufacturing.
Xtreme Manufacturing is a Nevada-based manufacturer of high-quality telehandlers, also known as rough terrain forklifts used for lifting materials in the construction, mining, energy and agricultural sectors. Its products spill out in lots, all part of Ahern's sprawling empire along West Bonanza Road.
In October, Xtreme Manufacturing came to an agreement for the staged acquisition of aerial lift manufacturer Snorkel from its United Kingdom-based owner. The agreement will give Xtreme Manufacturing 51 percent ownership in the new company Snorkel International Holdings.
"We have a large number of Snorkel products in our own rental fleet at Ahern Rentals, as do many other independent rental companies," Ahern says. "This is a strong brand, with an excellent product range and superb global distribution capabilities, making it a great fit with Xtreme."
A '70s education
To set up the rapid expansion in recent decades, Ahern had to learn some valuable lessons during the tumultuous decade of the 1970s.
"During that decade, we learned that we needed to have operations in California to offset the downturns we had in Las Vegas," Ahern says. "As we grew, our markets kept expanding to Arizona, New Mexico and Utah, then we really took off after that."
"After that" is when Ahern Rentals' focus shifted from its roots of serving homeowners with gardening equipment to a more commercial clientele, including another important strategic direction the company took.
"As part of my out-of-the-box thinking when I was young and in my 20s, I identified the paradigm shift that was occurring in the construction industry very early," says Ahern, now 60. "The change was from scaffolding to lifting machines and the efficiency of cost, productivity and safety in that transition. The future was very clear to me, so we went heavy into commercial equipment rentals."
The company is heavily invested in its lift access business, which consists of a variety of forklifts and lifts that are key in landing domestic and international contracts. This includes a series of forklift vehicles that can lift 30,000 to 70,000 pounds, well above the industry average 10,000 pounds. These forklifts are popular in mining.
"The mining industry saw that we have a machine that can handle the volume needed for their loads for less money and at a faster rate, so it was easy for them to buy in," Ahern says. "We are now picking up loads that before were only reserved for cranes."
Clark County clientele
Closer to home, Ahern Equipment Rental still boasts a "Who's Who" list of Las Vegas clients. The company's building cubes were a vital part of building the popular Container Park in downtown Las Vegas.
"It shouldn't be called Container Park, it should be called Cube Park," Ahearn jokes.
Entering 2015, perhaps the most visible and high profile project for Ahern Equipment is buildinga retail complex next to Gold &Silver Pawn Shop on Las Vegas Boulevard, home to the "Pawn Stars" television show.
"There is rarely a major project in Las Vegas that we have not supplied something to," Ahern says. "The 6,000 pieces of equipment we provided for the CityCenter project is still our biggest job ever."
With the growth planned for 2015, that may not stay its biggest job for long, as the company expects a growth rate of 15 percent.
"We are expecting new revenue from our integrated businesses," Ahern says. "There are several merger and acquisition opportunities out there right now, and we anticipate even more in the new year. There are a lot of mom-and-pop operations that have grown to have a larger regional presence and that interests us because our capital structure allows for that. Before we were more likely to be acquired than being the acquiring company."
Las Vegas will be a valuable resource in its pursuit of new business.
"It works so well for us now, bringing in clients from all over the world to our home in Las Vegas," Ahern says. "It definitely improves our odds because while we are hosting the client here, we are manufacturing and other parts of the world like New Zealand, the United Kingdom and Kansas."
All business is local for the company as its economic impact in Las Vegas after seven decades is immeasurable. What is measurable is that with 25 states it calls its own, everything is on the table for potential growth resources and partners.
"When you acquire a company the new employees are like a fruit salad, you get a little bit of everything," Ahern says. "We want to make sure our employees feel like they are part of the team. Now with a bona fide East Coast and West Coast presence, all of our employees have to be on board from Day One because our strategy will potentially change in the next decade, so we can have 63 more years of success."
Ahern's humanitarian side shows through in his work producing cubes to be used in disaster recovery efforts. He would like to work with charities and government groups to use the cubes to work with the homeless population, too.
"Eventually we could use them as places for first responders to live during emergency situations, too," Ahern says. "We can create short-term housing environments for good causes as part of our business."