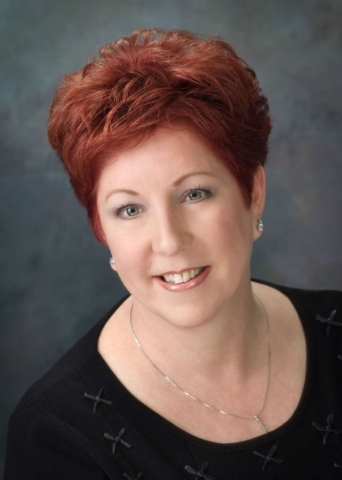 Prêt–à–Porter Las Vegas, a new show concept and vision for the fashion industry featuring this fall and winter's fashions, will take place Nov. 13–15 at the Rio Convention Center.
The event is the brainchild of Nevada business owner, Debbie Landry, who serves as president and CEO of Redhead Enterprises. She plans to host the event twice a year to highlight fall/winter fashions as well as spring/summer clothing.
"High-end fashion shows are generally attended by celebrities, the rich and wealthy, and retail buyers only," Landry said in a statement. "Prêt–à–Porter Las Vegas opens up the excitement of a local fashion runway show event to a different audience: regular men and women, retailers, hair salons and makeup companies and more."
Sending clothes down the runway for the inaugural Prêt–à–Porter Las Vegas event are Galleria at Sunset retailers bebe, Coco's Boutique and JC Penney, as well as Fashion Show mall retailers French Connection, Calvin Klein Performance, White House Black Market and Francesca's.
Designers from the Las Vegas Fashion Design Council will also show off their work, including Becca Pahor of BEX, Simone Holmes, CRC, Carina Roman, Marshanay Douglas, Mauricio Montebello, Peter Morales, Rosie Kirby, Agnes August, B. Darricks, Debbie Carrol and Adaobi Gogo.
Other Southern Nevada retailers participating in the event are Dasie Haze Clothing, Eccoci, Marshalls/TJ Maxx, Stash Clothing, Pink Society and ANGL.
"This is a fashion show by the modern woman for the modern woman," Landry said. "Prêt–à–Porter Las Vegas will feature fashions we can actually buy and wear now at local retail and design stores."
Prêt–à–Porter Las Vegas' designated charity is Dress for Success Southern Nevada, which will receive a portion of the ticket sales.
Event tickets for general admission seating are $44 for one show segment, $123.75 per day for three show segments or a "fashionista weekend" pass for $165. Cost for VIP tickets range from $165 to an all-access weekend pass for $550.
For more information about tickets visit readytowearlv.com.
Sponsorships and vendor booths for Prêt–à–Porter are available. To become a sponsor or vendor, call Redhead Enterprises at 702-966-8029 or email marketing@rhenevada.com.
Seasonal jobs
Holiday displays are popping up at stores across the country and Nevada retailers are gearing up for the busiest shopping season of the year.
The Retail Association of Nevada said a dip in gas prices and strong employment growth is expected to spur this season's holiday spending.
RAN projects 6,500 seasonal employees will be put to work in the Silver State, which is roughly the same as the number of holiday hires last year. During the last three months of 2014, new jobs in the retail trade sector accounted for seven out of every 10 new jobs added in Nevada.
Across the nation, retailers are expected to add 755,000 seasonal employees from October through December 2015, which is on par with the number of seasonal hires reported in 2014, according to outplacement firm Challenger, Gray & Christmas Inc.
"Retail trade provides work for nearly 140,000 Nevadans, and we expect that number to grow this holiday season as employees find new work or take on additional part-time jobs to boost their income during the holidays," Bryan Wachter, senior vice president of RAN, said in a statement.
The holiday season arrives as Nevada's consumer spending has reached record levels. Taxable retail sales for the 12 months ending July 2015 climbed to $50.7 billion, which is an all-time high and 6.3-percent higher than the prior year.
In fact, year-over-year taxable sales have risen for 61 consecutive months, as the state has emerged from the recession. This growth is expected to continue into the final months of the year as taxable retail sales reported during the October-to-December holiday season account for more than a quarter of all sales in Nevada during the year.
While most new staffers will work in stores, a growing number of positions will be dedicated to online shopping fulfillment. Macy's will hire 85,000 workers nationwide this holiday season, with about 12,000 assigned to company fulfillment centers. Target and Wal-Mart plan to hire 70,000 and 60,000 seasonal workers, respectively, which is flat compared to 2014. Both retailers, however, will use more seasonal positions to fulfill online shopping orders, both in stores and at fulfillment centers.
Kohl's plans to add 69,000 seasonal employees, with 9,500 of those assigned to distribution and fulfillment centers, while JCPenney will hire 30,000 workers. Rounding out the major retail hiring list are Toys 'R' Us, which expects to hire 40,000 workers, and GameStop, which will add 28,000 seasonal employees.
Boom times ahead?
Las Vegas is headed for a 40 percent jump in its economy in the next six years, a new study finds.
LawnStarter, a startup based in Austin, Texas, that focuses on making lawn care easy, analyzed economic projections compiled by IHS Global Insight for the U.S. Conference of Mayors. The company ranked the country's top 12 metro areas for projected growth in gross metropolitan product from 2015 to 2021.
Las Vegas ranked fifth on the list with a projected size of economy in 2015 of $101.8 billion and a projected size of economy in 2021 of $143.3 billion with a projected increase in 2015-21 of 40.77 percent.
According to the analysis, the Austin, Texas area's economy will expand the most from 2015 to 2021 with a projected growth rate of 44.12 percent. That edges the projected rates for two other Texas metro areas — Dallas-Fort Worth and Houston — by less than 1 percentage point.
After Austin, two other Texas metro areas take third and fourth, Dallas-Fort Worth and Houston, followed by Raleigh, N.C., Las Vegas, Phoenix, Salt Lake City, Riverside-San Bernardino, Calif., Orlando, Fla., Sacramento, Calif., San Antonio, Texas, and Denver.
For more information on the rankings, visit http://bit.ly/1Kbt5fi.