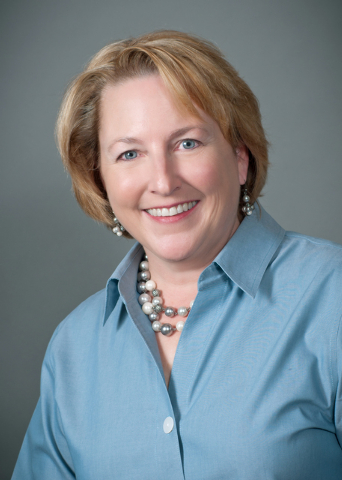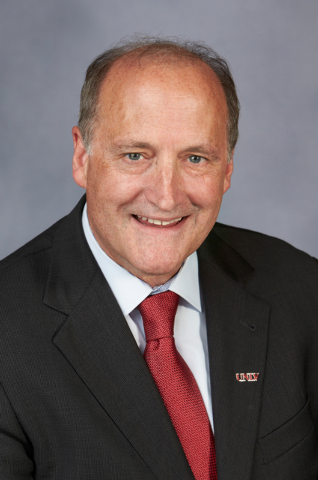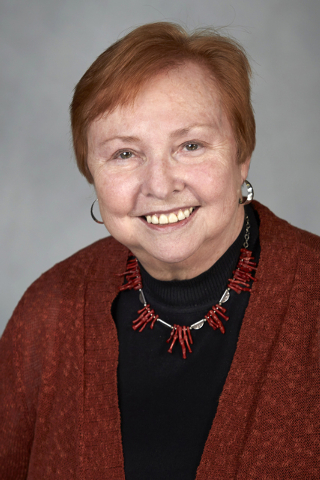 With 2014 behind us, it's time to look ahead to the new year and explore a new cast of newsmakers likely to find themselves on the front page as their projects gear up:
Barbara Atkinson, planning dean, University of Nevada, Las Vegas School of Medicine
Although Barbara Atkinson has only been at UNLV for eight months, she has big plans for the university.
Atkinson is leading the effort to bring a medical school to Southern Nevada, something which will have an effect on the area for years.
"There aren't enough doctors in Southern Nevada, and we're short on specialists and subspecialists in high-level areas of medicine," she said. "We also want to begin to build programs with (University Medical Center of Southern Nevada) and through the medical school, it's estimated that in 10 to 15 years there should be over $1 billion in economic impact."
Before coming to UNLV, Atkinson was dean of medicine and executive vice chancellor of the University of Kansas Medical Center.
She's in the midst of planning every detail of the medical school, which will be located on 10 acres across from Valley Hospital on Shadow Lane.
Atkinson has hired two faculty members, and in February she will be looking to hire additional faculty and administrators as well as asking the governor and Legislature to provide the necessary money for the first two years — $7 million for the first year and $20 million for the second year.
"We hope the first building will start within the next year, and we look forward to working with our hospital affiliations over the next year as well," she said. "I've never started a medical school, and to see a class enter enthusiastically and provide an education for them will be very gratifying."
Stowe Shoemaker, dean, William F. Harrah College of Hotel Administration, University of Nevada, Las Vegas
Atkinson won't be the only UNLV dean in Carson City seeking money for a new building.
Stowe Shoemaker will be busy this year spreading the word about UNLV's hospitality college in an effort to raise money for the $57 million, 93,000-square-foot Hospitality Hall. He hopes to break ground by fall.
The new facility is needed for many reasons, including the ability to create a flip classroom, which would allow students to listen to lectures at home and come to class to do their work, he said.
"We've designed the building to have a lot of points of interaction between students, teachers and faculty," he said. "Right now, our building is very crowded and doesn't mirror the hospitality industry in Las Vegas like a future student would expect."
2015 is a pivotal year as the Legislature will vote whether to provide the hospitality school with $31.2 million — 60 percent of the necessary funding, Shoemaker said. The rest — $20.8 million — would come from donations. The 2013 budget provided $5 million for planning costs.
"We're hopeful that it will pass," he said. "From there, we'll need to provide the remaining 40 percent of funding, so I'll be spending a lot of time talking to industry executives locally and across the country about why they should invest in our college."
With its Singapore campus scheduled to close in early summer, Shoemaker will spend part of the new year deciding whether to open a campus in South Korea.
"We have a tremendous number of Korean students who have studied at UNLV, and we have an approval from the Board of Regents to look into having our students spend two years in Korea and two years here," he said.
Julie Cleaver, vice president of Planning &Design, The Howard Hughes Corp.
Downtown Summerlin unveiled 106 acres of dining, retail and entertainment in early October, but the plans for area don't stop there.
This February, Downtown Summerlin is expected to break ground on its first residential development, a 124-unit, gated luxury rental residence complex called The Constellation.
Julie Cleaver of The Howard Hughes Corp., the Dallas-based real estate development and management company that owns, develops and manages Downtown Summerlin, already planned the streets and the underpass that connect Summerlin West to Downtown Summerlin.
Her next task will be planning what will sit on the 200 acres east of Pavilion Center Drive.
"We're in the process of taking the development plan to the next level and determining the land uses," she said. "My job is to make sure everything fits and looking at everything to find a way for it to fit together."
Cleaver and her team also could oversee the effort to make Summerlin the home of the Las Vegas 51s minor league baseball team. In 2014, the company asked city officials to help finance a $65 million, 9,000-seat stadium on county land in Summerlin.
"I've accommodated it into my planning and provided flexibility in the plan," she said of the baseball stadium. "I think it would be a huge asset to our community if we have it, and I think it's something the community is ready for."
Christian Goode, CFO and senior vice president of Development, Genting Americas
Resorts World Las Vegas, a $4 billion hotel-casino complex, is expected to break ground in 2015 at the site of what was to be Echelon. That development was shuttered by Boyd Gaming in 2008 and is in the hands of international gaming giant Genting.
The man who will be the face of the 87-acre Las Vegas project is Christian Goode, who oversees Genting's Americas division.
Genting acquired the site from Boyd in March 2013 for $350 million. The company plans to employ 3,000 construction workers, which would provide $1.5 billion in construction wages.
Another benefit of the Asian-themed Resorts World, according to operators and analysts, would be to help pump new dollars into the local gaming market, which through September is down 1 percent from 2013, according to the Gaming Control Board.
Although the Malaysia-based company had hoped to get to work by the end of 2014, that didn't happen. No date has been released for the start of construction work, but Genting aims to open the property in 2016.
Whatever happens, Goode will be the man making news.
Bill Foley, chairman, Fidelity National Financial
Billionaire Bill Foley is hoping 2015 brings the financial support from the more than 2 million Southern Nevada residents for planting the first major league sports team in Las Vegas.
In an effort to bring an National Hockey League team to the valley, Foley will seek to sign up locals willing to buy season tickets. That's an important step in proving locals, not just the 40 million tourists that visit annually, would support the hockey team.
In early December, Foley was granted approval by NHL Commissioner Gary Bettman to begin looking at Las Vegas as the next home for an NHL team. He is expected to launch the ticket reservation drive in February.
The ownership group, Las Vegas Hockey Vision, includes the Maloof family of Las Vegas, owners of the NBA Sacramento Kings from 1998-2013 and founders of the Palms. For the ticket drive, they will seek to take ticket reservations, names and emails from local residents who want to sign up for quarter-, half- or full-season ticket plans.
If Foley succeeds, the hockey team would debut at the MGM-AEG arena, which is being built behind New York-New York on the Strip. The arena is slated for an April 2016 opening.