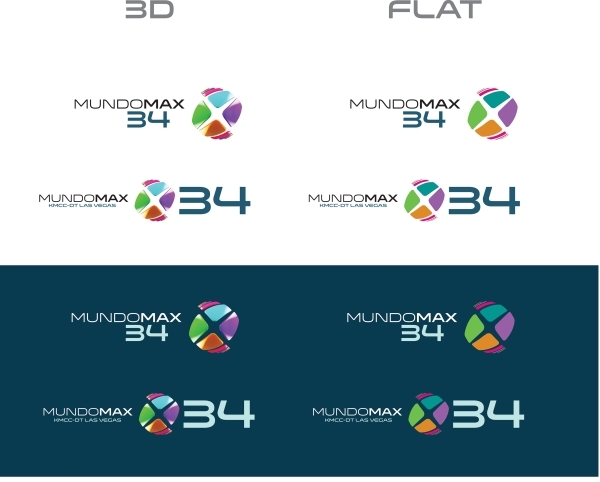 Media giant 21st Century Fox has pulled out of the Spanish-language television network MundoFox, but local affiliate KMCC-DTV, Channel 34 is still serving up its popular telenovelas. Only the national and international news is gone.
Last month, 21st Century Fox sold its stake in MundoFox to its joint-venture partner RCN Television, based in Colombia.
MundoFox had been broadcasting Spanish-language network programming in the United States since Jan. 23, 2012. Laughlin-based KMCC-DTV was one of the first stations to sign on as a network affiliate.
Chris Roman, president and CEO of KMCC, attended an affiliates meeting in Miami at the end of July and, upon his return, assured employees and advertisers of the station's continued commitment to the Spanish-speaking community of Southern Nevada.
"We had a very good meeting in Miami and the network has a very positive and proactive transition plan to maintain the same quality programming," he said.
Part of the transition plan is a rebranding from MundoFox to MundoMax that includes a new logo that is being seen on the air and all station assets as of Aug. 9.
On the programming side, one notable difference has been the absence of the weeknight network newscast Noticias MundoFox. The program, which normally aired at 5:30 and 10:30 Pacific Time, was canceled July 28. The network newscast has been tabled and all of the network's news staff, including on-air talent (with the exception of anchor Rolando Nichols), was fired.
According to Roman, affiliates were told RCN intends to develop a new national news format that will debut sometime in 2016. Regardless of the network's news plans, Roman said he is committed to continuing KMCC's coverage of local news and events and will maintain the Monday–Friday 5 and 10 p.m. newscasts. Those newscasts played a role in moving the station into second place among the six Spanish language stations, between the hours of 7 and 10 p.m. among adults ages 18-34.
RCN Televisión (Radio Cadena Nacional), is a private television network based in Colombia. It started as a production company in 1967 and is one of the largest producers of Spanish-language programing in the world. 21st Century Fox put RCN into the network business in the U.S. with the formation of MundoFox, a partnership between Fox International and RCN.
With Fox's sale of its partnership shares, RCN now owns 100 percent of the U.S. network. Carlos Arturo Ardila Lülle, the founder of the conglomerate that owns RCN, reportedly has an individual net worth estimated at $5.4 billion and is well positioned to continue the U.S. network operations. The U.S. network operation will continue to be based in Los Angeles, and programming will be transmitted to network affiliates via satellite that will be leased from Fox International Channels, a subsidiary of 21st Century Fox.
RCN produced all of the programs for the MundoFox network so all of the programs that the viewers are used to seeing will remain and continue to be produced, including its popular teleseries programs that emphasize action-oriented storylines, diverse locations and increased production values. In addition, RCN has announced a robust prime-time lineup for this fall. Included is a new program called "The Miracles of Jesus," which documents the 36 biblical references to miracles.
In continuing its commitment to the Las Vegas Spanish-speaking market, Roman said: "We see Spanis- language broadcasting to continue to thrive, and we want to continue providing that service to Las Vegas. There is a lot of good that needs to be done, and we have the perfect vehicle to do something to ignite our people and inform them of what is happening in their community and the world today."
KMCC has been active in promoting community events, and Roman said the station will be an important voice for the local Spanish-speaking community during the upcoming 2016 election season.
As of February 2015, MundoMax has current or pending affiliation agreements with 62 stations in 59 markets encompassing 22 U.S. and two Mexican states, as well as Puerto Rico.
However, the network is in a wait-and-see situation with the upcoming FCC Spectrum Auction (previously reported in the Las Vegas Business Press), scheduled to take place on March 29. Roman has assured Las Vegas viewers that KMCC will continue serving the Las Vegas community beyond the spectrum auction.