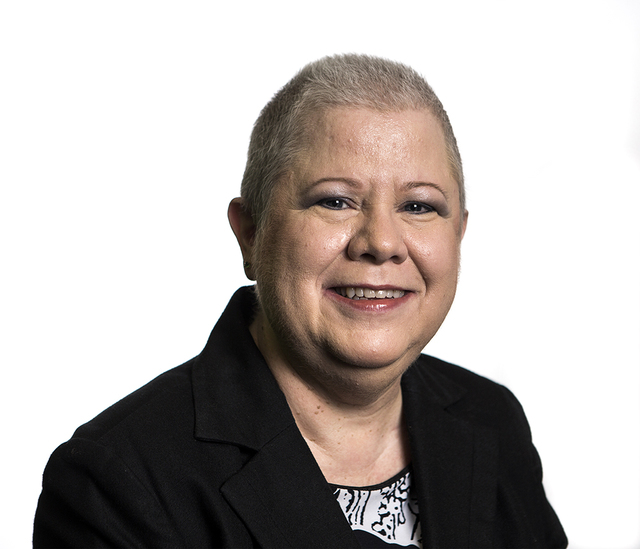 Recently, I was having breakfast with a friend, who is the leader of a local professional organization. He was lamenting that his industry was in dire need of employees because of the tremendous growth happening in the valley.
As we were leaving the restaurant, my friend noticed the hostess had the Las Vegas Review-Journal open. He commented, loudly enough for her to hear, "look, a millennial reading the newspaper – that's an unusual sight." She laughed and quipped back, "yeah, millennials get a bad rap." What he hadn't noticed is that, as we were walking up, she covered the classified job section that she had open with another section of the paper. Guess she didn't want us — or her employer — to notice she was looking for another job.
Over the past few weeks, almost every business leader I've encountered has mentioned expanding and looking for more employees. Maybe that hostess will find a company looking for her skill set.
It occurred to me, after hearing the same thing from so many industries — from construction to health care to hospitality — that there was a common aspect to their solutions. In order to fill jobs in an expedient manner, they were enticing employees away from their competitors. They all admitted that this wasn't the ideal way to fill their open positions.
Considering that the Las Vegas unemployment rate at the end of July was 6.7 percent, finding employees certainly requires a multifaceted strategy.
Paying attention to ensure the overall work environment is conducive to recruiting and retaining the best employees is a first step. Sometimes companies forget this and find they are constantly recruiting just to maintain the same employment level.
The cost of turnover is substantial and certainly a topic worth exploring another day.
Companies often discover new talent by hosting or participating in job fairs. This is an inexpensive way to meet active job seekers and expedite the interview process. The last job fair hosted by the Las Vegas Review-Journal had more than 400 candidates.
Whether the search is local or beyond the valley, Shannon Zamora, recruitment manager with the Review-Journal, takes great pride in the service she and her team provide. "Giving business owners or managers some time back in their day and the peace of mind that we can deliver the best candidates for their open positions is tremendously satisfying."
Some of the most interesting solutions Zamora and her team provide utilize technology and social media to reach hard to find talent online. Once found, additional tools narrow down and manage the candidate pool for employers, saving precious time and resources.
Now to that millennial who was reading the newspaper, congratulations! The knowledge you'll gain will serve you well.
Fortunately, at her age I had a mentor who told me the way to get ahead in business was to read the business section of the newspaper and the weekly business journal.