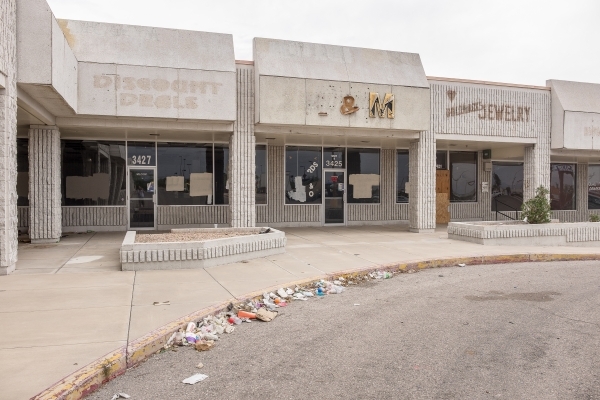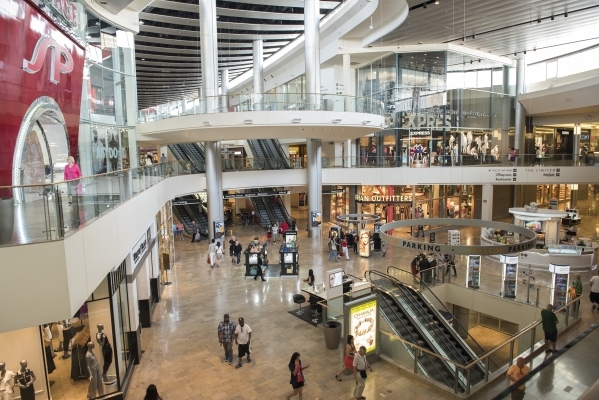 Las Vegas was named one of the three markets most saturated by shopping centers, according to a study by Pitney Bowes.
The global technology company, which created the study in partnership with the Directory of Major Malls, found that Las Vegas, Phoenix and Washington have the heaviest concentration of shopping malls.
Seattle, Oklahoma City and Albuquerque, N.M., were named the least saturated markets.
Using data contained in the major shopping center database from the Directory of Major Malls, Pitney Bowes examined broad market patterns associated with the shopping center landscape, with a specific focus of where new shopping center supply is concentrated.
Matt Bear, vice president of brokerage services and retail investments at Las Vegas-based commercial real estate group CBRE, dismissed the study, saying it doesn't mean much.
"Historically, it's easier to build in the West because developers have access to quality of land and banks that are willing to lend so there are new projects constantly," he said. "It's easier to build here rather than Boston, but it's just a statistic. There's no meaning behind the statement."
Bear added that rents in shopping malls are at or above pre-recession levels so there are multiple tenants going after the best spaces.
"At the end of the day, it's about the consumer and who can deliver what they want at the best price," he said. "I think retail is headed toward an omni channel, meaning that the consumer is neutral to where they take delivery — at home or shopping center — as long as they are getting the best price."
According to Bear, shopping centers will remain relevant in Las Vegas.
"There's always going to be the need for impulse shopping trips," he said. "The Internet is perfect if you know what you're looking for but shopping centers know who their customer is and are a curator of things so they display what they know their customer will want."
Pitney Bowes also found that Las Vegas has the most new shopping centers of any city in the nation.
Scot Marker, senior vice president at Colliers International in Las Vegas, said the increase of master-planned communities across the valley has spurred a growth in retail.
"It seems like our market has grown and matured but people have left the center of Las Vegas in order to pursue the American dream in suburbia in a master-planned community," he said. "We're a young and small market, so any change in our market shows up more noticeably than in Los Angeles or Dallas."
"I guess oversaturated is one way to look at it but I would say that all retailers have a specific customer and good retailers identify who their customer is and make it convenient by being near them," Marker said.
People's needs, the way they buy things and the way they shop have changed, Marker said.
"As our market has grown, retailers such as book stores and big box retailers like Office Max are closing and vacating large boxes around town," he said. "Over time, some will be absorbed into a different use because that neighborhood no longer serves that customer."
Historically, Las Vegas has been under 5 percent vacant in the retail market, Marker said. However, the area is now between 10 and 11 percent vacant.
Despite an increase in vacancy, there's plenty happening at shopping malls across Las Vegas.
Galleria at Sunset in Henderson is in the midst of a 30,000 square-foot expansion that includes a 12,000-square-foot, outdoor split-level plaza, which will house five restaurants; Fashion Show mall is also in the process of adding five restaurants in its 22,000-square-foot addition on the exterior plaza of the shopping center alongside Las Vegas Boulevard; and two new restaurants will open at Boulevard Mall later this year.
The outdoor elements that Las Vegas area malls are incorporating will play a huge role in whether they survive, Marker said.
"People are looking for more of an experience while shopping and they're gravitating toward the outdoor open air developments at places like Town Square and The District," he said. "Developers will try to reposition an outdoor open air portion because they want people to stay longer and shop."