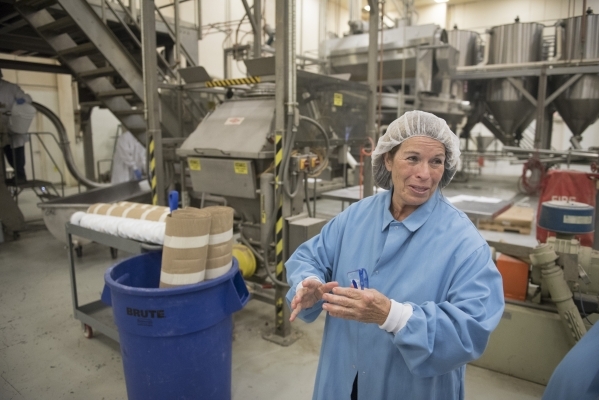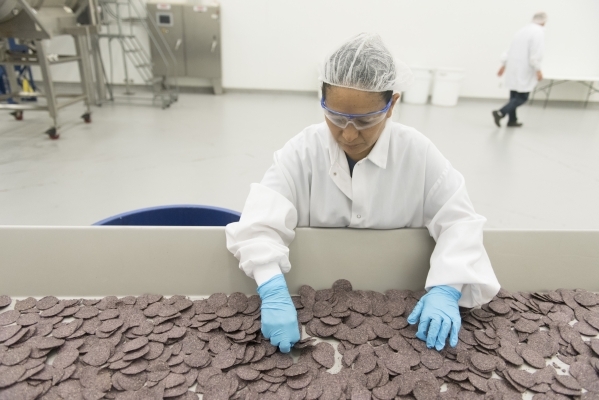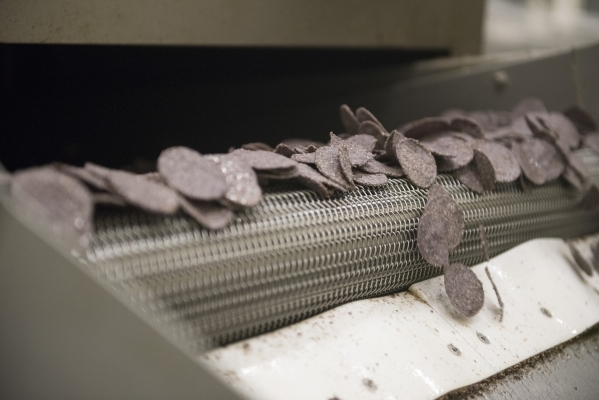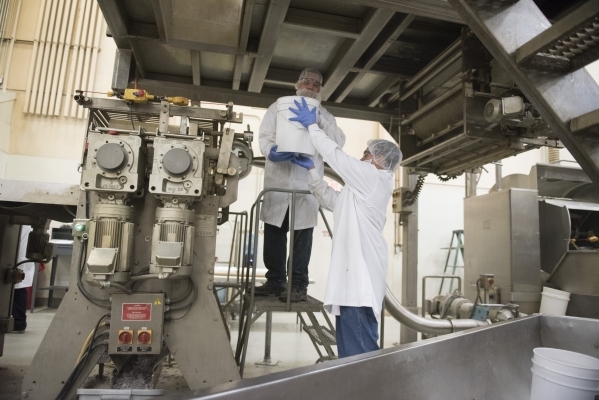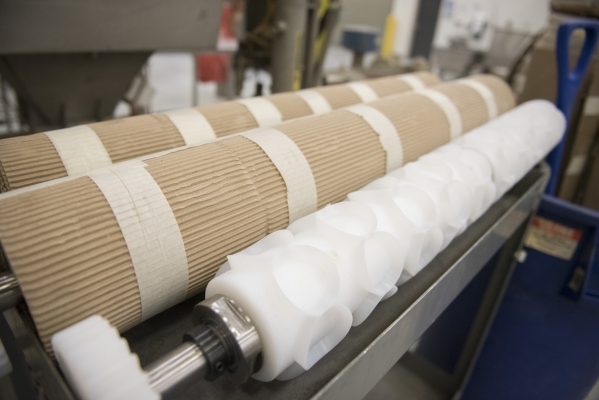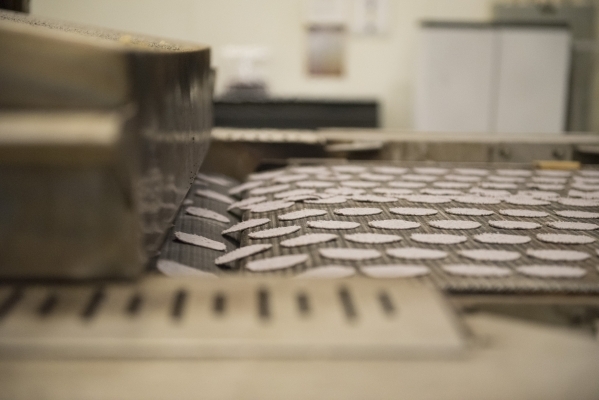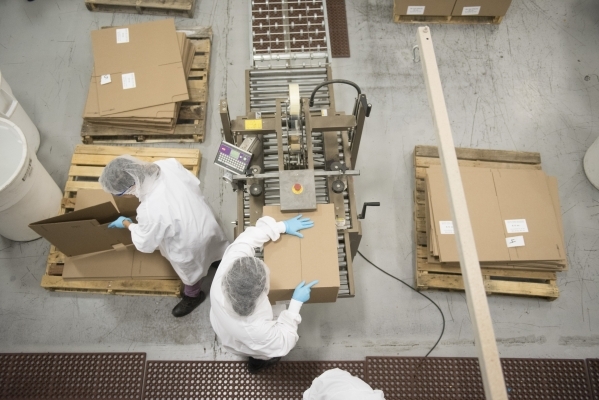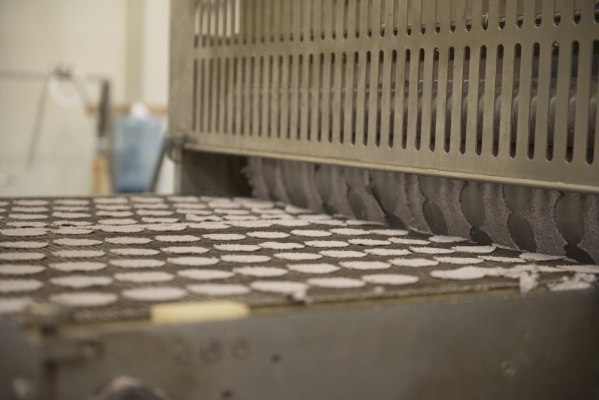 Next month will be one year since R.W. Garcia, a family-owned maker of corn-based chips and snacks, closed its San Jose, Calif., manufacturing plant and opened a 63,000-square-foot one in Las Vegas.
"We were growing and finding such wide acceptance of our product and we needed more production capacity as well as to be more centrally located," said John Justice, vice president of operations for R.W. Garcia.
The relocation process took approximately two years before the company settled on a site at 4780 N. Lamb Blvd., Justice said.
"We have a lot more flexibility now in terms of production capability," he said. "We're also in closer contact to our customers because they love coming to Las Vegas. Even our major equipment suppliers bring their clients here to our facility to show them their products in action."
Those customers include restaurant and grocery chains.
Margaret Garcia, vice president of sales and marketing, founded the company more than 30 years ago with husband, Robert, after seeing that there was a need for a high-quality tortilla chip.
"We took our savings, bought a van, had people make chips for us and we distributed them all over the Bay Area," she said.
R.W. Garcia opened its first factory in Milpitas, Calif., before opening in San Jose, Calif., and another in Tampa, Fla.
The company, Garcia said, decided to close the Florida manufacturing plant and open a more centralized East Coast location in Lincolnton, N.C., 11 years ago. Company offices are still based in San Jose.
R.W. Garcia products are carried in supermarkets and natural food stores across the country, including Safeway, Kroger and Stop & Shop.
According to Justice, 66 employees work in Southern Nevada and the company expects an increase to 85 as they move toward 24/7 operations in order to continue shipping domestically while growing their international accounts as well.
"We've been growing at a rate between 20 and 25 percent a year, which is phenomenal," he said. "Right now, we're manned five days a week, 24 hours a day and demand has required us to go into the weekends so we're hiring more staff so everyone's working a normal shift."
R.W. Garcia started out making stone ground-yellow and blue corn tortilla chips. The Las Vegas plant has the recipes and capability of producing 194 products, and new products are constantly being developed, Garcia said.
"We're exploring new and different ways of looking at things as well as enhancing the nutritional quality of tortilla chips, especially on protein levels," she said. "Customers are reading the nutrition labels today, which is great, and our 25 percent growth proves that the customer is out there."
As R.W. Garcia celebrates its one-year anniversary in Nevada, the company isn't planning to slow down any time soon.
"This facility is designed for three production lines," Justice said. "Right now, we have one up and running and are in the process of putting a second line in. Based on the past, we'll have to eventually add the third as word about our company is getting out."
R.W. Garcia is also planning to add two more 6,000-gallon corn oil tanks and eventually use all six available silos, which hold the corn before it's processed.
"It's been thrilling to see it become what it's become, to see the bells and whistles going," Garcia said of the Las Vegas plant. "It's been a good ride for the past 30 years in the tortilla chip business."