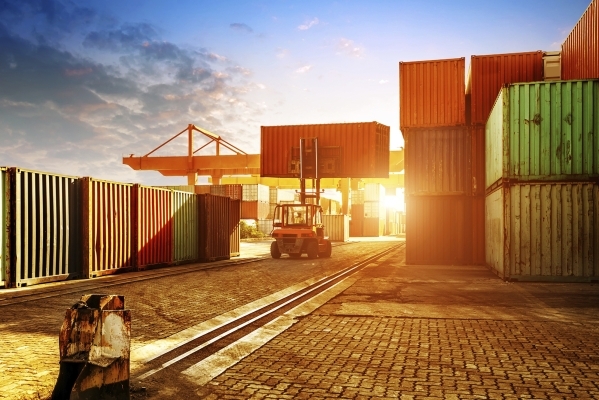 The United States and 11 other Pacific Rim nations have finalized a new trade agreement, which has been described as the largest regional trade deal in history.
The Trans-Pacific Partnership still needs U.S. congressional approval, a process that could last for months as bipartisan opposition rises against the backdrop of a presidential election year.
Negotiations were completed in October. Local business organizations and analysts are cautious about the effect the trade deal will have on Southern Nevada.
"Generally, we are very supportive of elevating Southern Nevada's position as a global business destination," said Jonas Peterson, president and CEO of the Las Vegas Global Economic Alliance. "That said, the Trans-Pacific Partnership is a lengthy agreement that has not been fully released yet."
Peterson said he would like to have the opportunity to review the agreement. He expects the trade deal will likely affect Nevada, although perhaps not in ways that the region expects.
"For instance, China is our largest Asian trading partner, and they are not contemplated in the Trans-Pacific Partnership," Peterson said. "It's also interesting that the Trans-Pacific Partnership often gets framed as an Asian trade deal. In Nevada's case, the Pacific Rim countries of Canada and Mexico are our largest trading partners in the partnership."
Meanwhile, Peterson said the deal could alter freight traffic at West Coast ports, "which could affect Nevada businesses within the logistics and goods movement sector of the economy."
But how and if that ultimately plays out, positive or negative, is hard to say, Peterson said.
Stephen Miller, director of the Center for Business and Economic Research at UNLV, said on balance, trade deals are good for the economy, but there will be some losers.
Miller said there may be domestic products, which benefited from tariff and regulatory barriers that will now disappear. He said removing those barriers may cause some domestic products to disappear because their costs will rise making them no longer competitive with cheaper imports.
When asked if those losers could include Las Vegas-based gaming companies, Miller doubted it, saying gaming and tourism companies would benefit from more access to foreign markets.
Federal trade officials said the deal brings together countries representing two-fifths of the global economy from Canada and Singapore to Japan and Vietnam.
Christopher Thornberg, a founding partner of Beacon Economics, said the Trans-Pacific Partnership was about creating a "level playing field for U.S. companies in foreign countries."
The deal would eventually phase out over 18,000 tariffs that foreign countries impose on America goods, according to the U.S. trade representative's office. Those tariffs affect autos, information technology and consumer goods, among other goods and services.
Thornberg joined Peterson in commenting on China's absence, saying the omission was deliberate and a consequence of that nation's "bullying" of Vietnam and other countries over natural resources and building man-made islands.
"This is creating a trade ring around China, but really a trade coalition that will stand up to China and say 'no you can't do that,' " Thornberg said.
Nevada's economy has become more dependent on international trade in recent years as the governor's economic development office has focused on diversifying an economy that has been dependent for decades on gaming, mining and construction.
As of July 30, Nevada's total exports were $7.7 billion, according to data compiled by the Commerce Department's International Trade Administration. The state's largest trading partner was Switzerland with $2.4 billion, followed by Canada at $1.3 billion, and China with $584 million in exports.
In terms of exports, the state's largest category was primary metal manufacturers, which accounted for $2.9 billion of Nevada's total merchandise exports. Other top exports were computer and electronic products, $1.6 billion; miscellaneous manufacturers, $926 million; and minerals and ores, $598 million.
Broken down by metropolitan areas within Nevada, the Las Vegas, Henderson and Paradise areas have a 25.8 percent share, or $2.5 billion; Reno has a 22 percent share, or $2.1 billion, and Carson City is at 1.5 percent, or $145 million.
WHAT IT IS
The Trans-Pacific Partnership is a free trade deal among the U.S. and 11 other, mostly Asian, countries that is expected to eliminate tariffs on goods and services, and harmonize many different types of regulations.
Text of TPP deal
NATIONS INVOLVED
United States, Australia, Canada, Japan, Malaysia, Mexico, Peru, Vietnam, Chile, Brunei, Singapore and New Zealand
WEBSITE
www.trade.gov
Source: U.S. Commerce Department