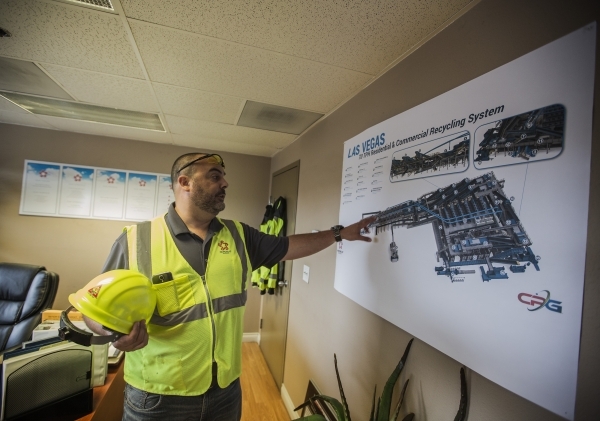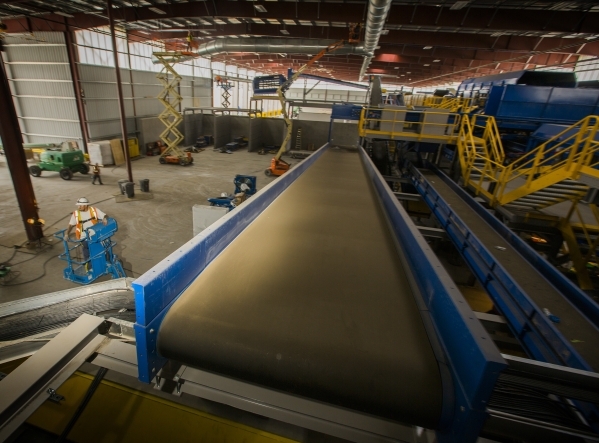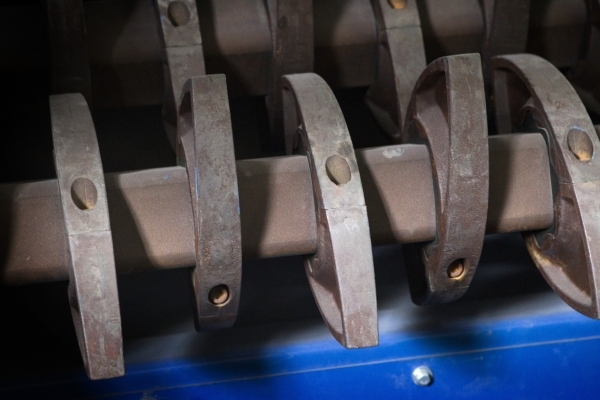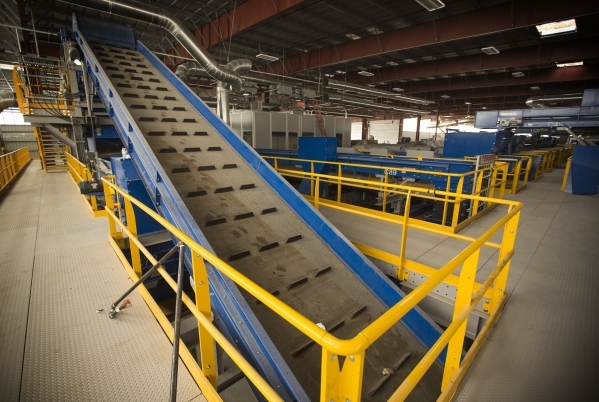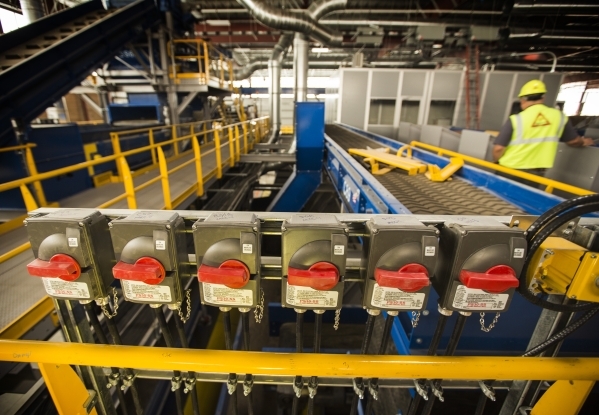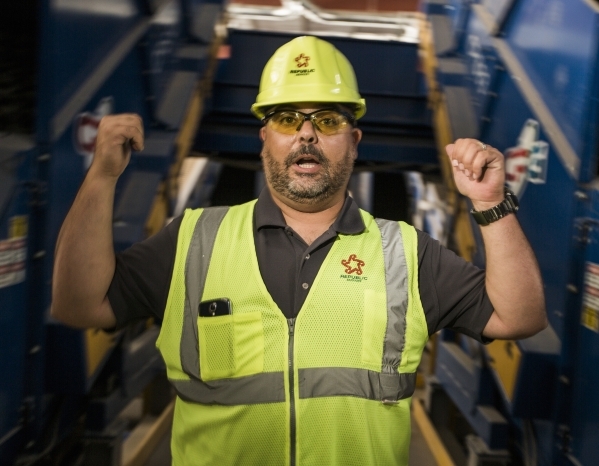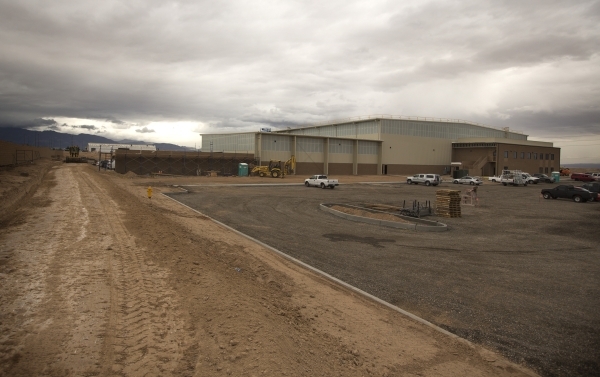 Nearly a year after Republic Services broke ground on a 110,000-square-foot, $35 million expansion of its North Las Vegas recycling facility, the Phoenix-based company is gearing up for a Nov. 12 grand opening.
"We're at the point now where offices are getting painted, flooring is being laid and we're picking out furnishings," said Republic Services general manager Len Christopher. "We're getting close."
Once complete, it will be the largest residential recycling facility in the nation.
Christopher said the new West Gowan Road facility will allow Republic Services to go from processing 140,000 tons of recyclable materials such as cardboard, containers, metal, wood and paper, to 265,000 tons.
"The bottom line is Clark County was at capacity," he said. "Our current facility has been good to us but we can't put another ton through there."
He said that once recycling is transitioned into the new facility, the old one will house a weld shop and container maintenance. Christopher said he expects maintenance work to increase by two-thirds as a result of the expansion.
Despite the increase, Christopher said, Republic Services doesn't plan on hiring additional employees, at least not at first.
"We're simply taking what we have and moving it next door," he said. "As we grow and bring more volume in, we'll hire at that point."
Getting to this point has been a long road, Christopher said, as talks about a new recycling facility began in 2011.
"A lot goes into it because we had to look at what the needs of the community are and what the volumes are going to look like," he said. "What's good about having a fresh site is that you can design equipment and build around it. We looked at expanding our current facility but with the volume of where we are today, shutting it down (for construction) wasn't an option."
By mid-October, Republic Services expects to test the equipment, which is being provided by San Diego-based CP Group, as well as moving offices into the new facility.
"There's a laundry list of things to do and you just hope you don't forget anything," Christopher said. "There's still a bit left to do; paving, landscaping, installing outside break areas and scale houses for the trucks, but in the grand scheme of things we're in good shape."