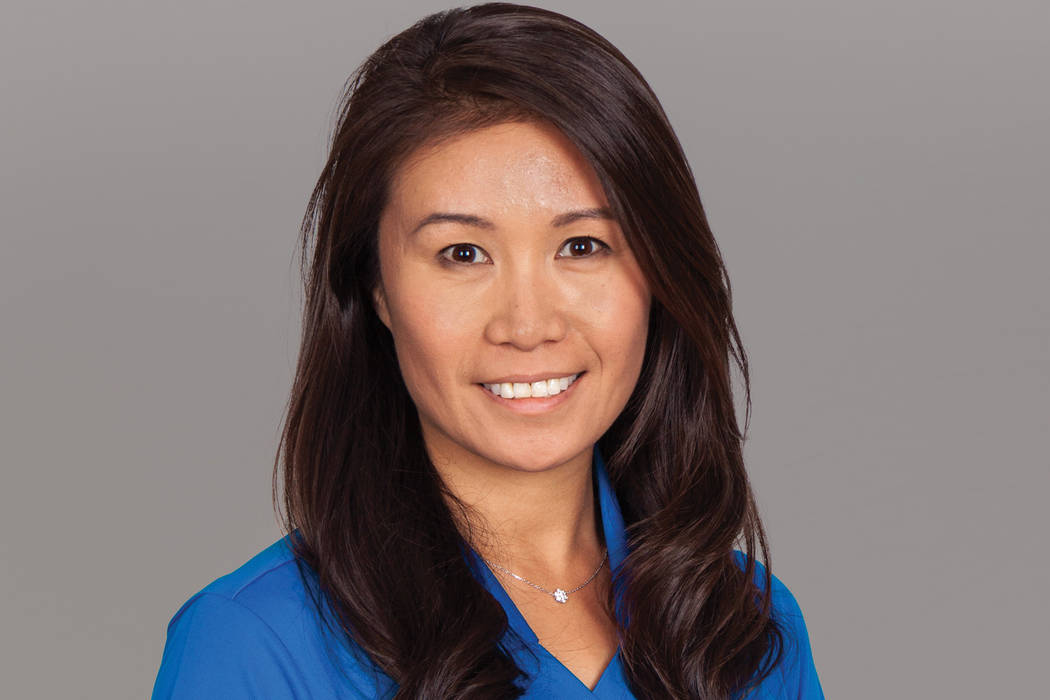 Alice Ferguson is the general manager of Opendoor's Las Vegas office. Opendoor is a real estate tech company with offices in Las Vegas and more than 20 other cities across the country.
Q: What are you reading?
A: I'm a big fan of historical fiction — think Game of Thrones without the magic. I'm currently reading "World Without End" by Ken Follett, which was actually turned into a miniseries in 2012. I'm trying to be good and finish the book before watching the miniseries. I also recently finished "Alexander Hamilton" by Ron Chernow after seeing the play with my husband. It's really a leadership book in disguise. So much of what Alexander Hamilton accomplished, how he accomplished it and how he met his demise could be business school case studies.
Q: What is your favorite restaurant or place to take clients?
A: Echo & Rig in Tivoli is my go-to. The food is phenomenal and you can really flex between a quick drink at the bar, some light bites (you won't regret the Lamb Cigar) or a full-on dinner. The ambiance at Tivoli is my favorite in all of Las Vegas — gorgeously designed and always bustling, but not overcrowded. Make sure to get a table on the balcony if you go! It's breezy and overlooks the main square with a fountain view.
Q: How do you decompress after a long week?
A: Friday evenings I love sitting down with a nice glass of cremant rosé and going through the physical magazines and catalogues sitting around my house. For some reason, I still get physical copies of Instyle, Harvard Business Review, MIT Tech Review, Restoration Hardware catalogue (this one is dangerous!) and I love flipping through them.
Q: What do you do to workout?
A: I love variability in my workouts. I usually start my mornings with a short walk with my dog around the neighborhood, followed by a 20- to 30-minute yoga session.
I picked up yoga in my early 20s and it really stuck with me. Nowadays, yoga wakes me up better than coffee and it really clears my head before tackling my day. During the week, you'll find me at Trufusion rotating between their boxing, hot pilates or hot barre classes. The best part is that many of my coworkers also love Trufusion so it becomes a social + bonding workout for us. On the weekends you'll usually find my husband and I hiking with our dog in Calico Basin or Mount Charleston. If we don't have time for a full hike, I'll usually take our dog for a run around the neighborhood. And, just to always be prepared, we have a Peloton at home in case we can't get out of the house.
Q: What is the biggest challenge facing Southern Nevada?
A: In my opinion, industry diversification is the biggest challenge we face. We are heavily dependent on the hospitality industry, which can be very volatile as we saw in the last recession. The next biggest industry in Nevada is logistics and it's estimated to be only 10 percent the size of hospitality. Las Vegas has certainly seen an increase in the entertainment and sports industry with the growth of UFC, the introduction of the Vegas Golden Knights and the future Raiders move, but we very much under-index in technology and finance. Unfortunately industry diversification is a chicken-and-egg problem with education. Companies often choose to locate close to educational hubs (just look at the tech hubs in the Silicon Valley, Boston, Austin and Pittsburgh), but without more corporate taxes, we don't have the funding to improve our education infrastructure. I applaud UNLV for taking a huge step with the opening of their medical school. Changes like these will help us keep diverse talent in Las Vegas.