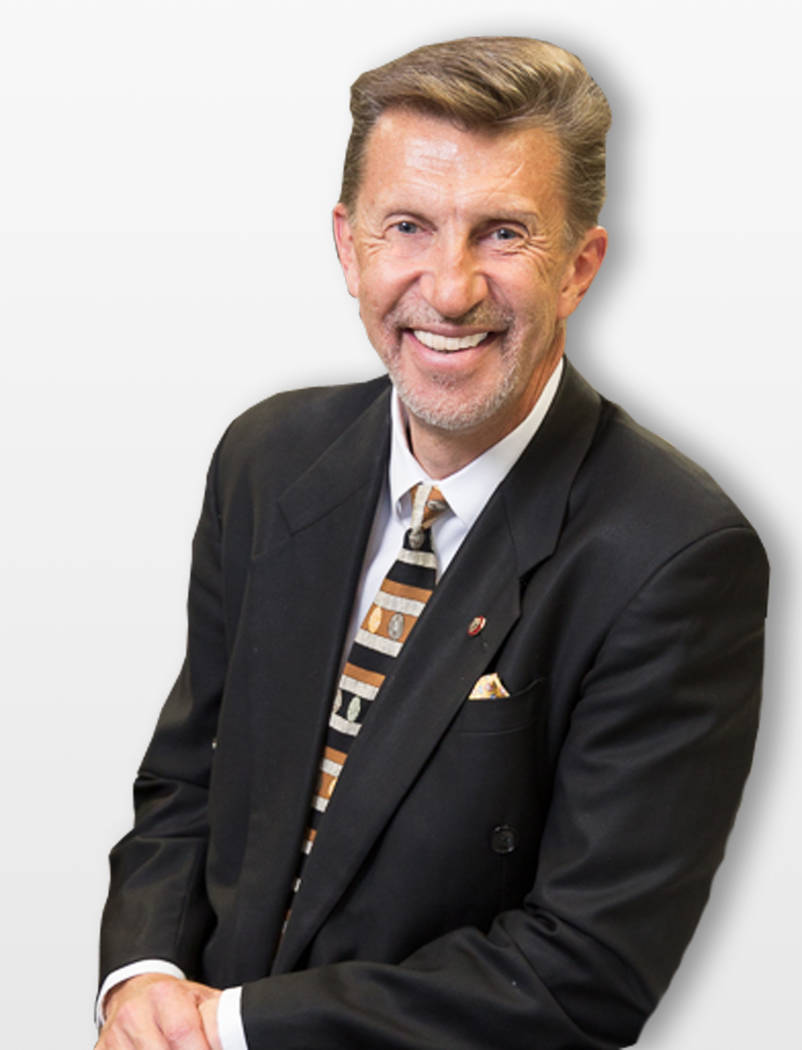 Q: What are you reading?
A: I am currently reading "The Patriot Threat" by Steven Berry. I've read nearly everything he's written and find that his synthesis of fiction blended with actual historical accounts make for fascinating reading allowing the reader to learn about world history at the same time.
Q: What is your favorite restaurant? Where do you take clients to dinner?
A: Our personal favorite restaurant is Nittaya's Secret Kitchen in Summerlin. If you like Thai food, this is one of the best in town. As for clients, there's a number of options we frequent including Fleming's, Brio and, of course, Vintner Grill.
Q: Where do you workout, or play your favorite sport?
A: We are fortunate to have a gym at home and work out there, but our favorite sport is golf, we try and spend as much time at TPC Summerlin as possible.
Q: How do you decompress after a hard week?
A: Working out at my home gym and golfing.
Q: What is the biggest challenge facing Las Vegas in the next five years?
A: We really have two fundamental challenges that face our state and Southern Nevada. Our long-term challenge will continue to be the standard clarion call of "economic diversification," which by the way we've made some extraordinary strides improving as of late. The second challenge is short term: Avoiding, to the greatest extent possible, the pitfalls of the next growth wave (as we observed in the mid-2000s); the unbridled escalation of commodities, construction costs and labor rates not to mention labor shortages.