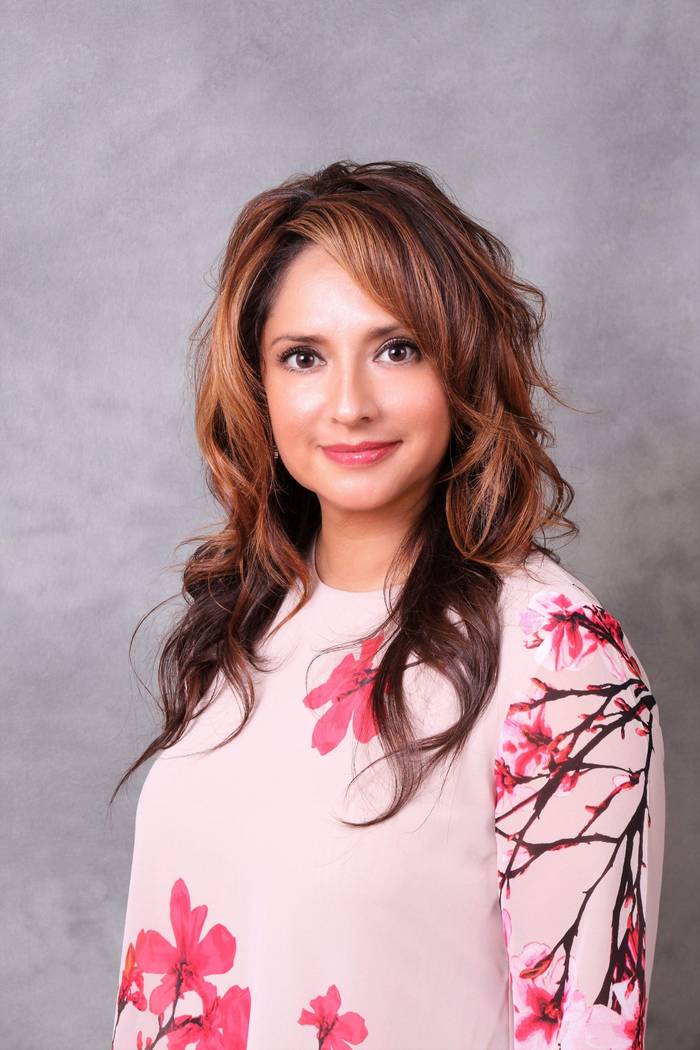 Linda Perez is the executive director of The Shade Tree, a local shelter for women and children.
Q: What are you reading?
A: "Beauty for Ashes: Receiving Emotional Healing" by Joyce Meyer.
Q: What is your favorite restaurant?
A: My favorite restaurant here is Prosecco Fresh Italian Kitchen and Lindo Michoacán in Henderson.
Q: Where do you like to take clients for dinner or lunch?
A: While I do spend a lot of my time meeting with clients, donors, vendors and partners in my office at The Shade Tree, I also like to have meetings at the Wynn.
Q: Where do you work out or play your favorite sport?
A: My primary form of exercise has been walking my dog, Baby, however, I love Orangetheory and will be joining them soon!
Q: How do you decompress after a pressing week?
A: Reading, bubble bath and a glass of wine.
Q: What's the biggest challenge facing Las Vegas in the next five years?
A: I'm thrilled to be a Vegas resident. It's hard not to think of the specific issues that affect The Shade Tree, however, as I've gotten settled in my new role the last few months, I've become more familiar on a larger scale the challenges facing Vegas. Las Vegas has seen incredible growth and will continue to have a growing population, which means as we are making strides to address domestic violence, human trafficking and homelessness it will be even more difficult if we don't create partnerships and create more awareness around these issues and encourage individuals, businesses, schools and the entire community to get involved.