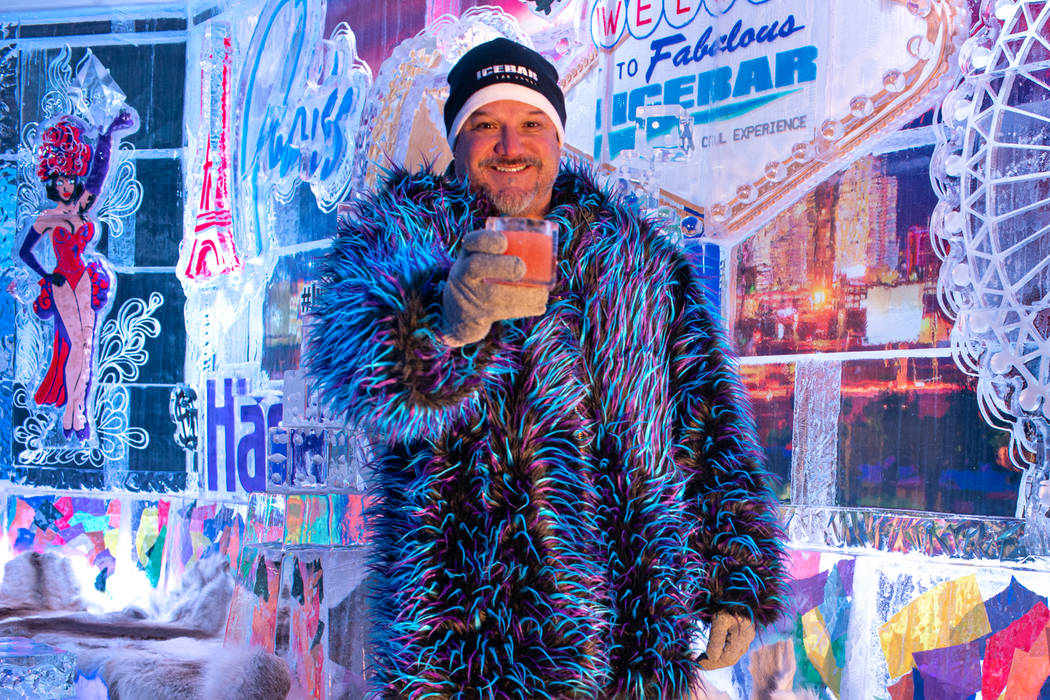 Noel Bowman is the CEO and owner of ICEBAR.
Q: What are you currently reading?
A: I'm reading two books right now. One is "The Four," by Scott Galloway, which discusses the hidden DNA of Amazon, Apple, Facebook and Google. It is fascinating as it delves into how the four companies infiltrated our lives completely. The second book is "The Art of Social Media & Digital Marketing." A digital advertising budget is a must to compete and there are a ton of people trying to sell you the service, which can be expensive and overwhelming to understand. As an owner you must have a working understanding of the analytics to measure your ROI for campaigns you buy. I personally have been burned by some "set it and forget it" digital advertising groups. It's ever-evolving with SEO, keywords, digital fencing, etc. The fact that a large part of our audience here in Las Vegas is international travelers half a world away makes it even more important to get it right and spend wisely.
Q: What is your favorite restaurant?
A: I love North Italia in Summerlin. The food is great and the patio vibe is even better. On the Strip, the chicken for two at The NoMad restaurant does not disappoint!
Q: Where do you work out or play your favorite sport?
A: I belong to LifeTime and like to run and stretch. My longtime friend and director of operations, Marc Siebmann, and I grew up surfing, so we like to get to Southern California when we can. It was just announced that a new resort with a surf park is coming to the Strip so hopefully we can get our fix here locally.
Q: How do you decompress after a hard week?
A: Besides a drive or hike at Red Rock, I love spending time with my family and attending my kids' sporting events.
Q: What is the biggest challenge facing Las Vegas in the next five years?
A: I've been here since 1990 and experienced all the reincarnations of Las Vegas. The current climate feels good with all the growth and building going on. Las Vegas is on an upswing with the success of professional sports and convention space expansions. We are looking down the barrel of a great 10-year-plus run. Even if gaming is declining due to generational behavior changes, I believe the city is poised for success and adapting with new experiential revenue streams. With all that growth comes a lot of new businesses competing for the same customer and we must continue to keep our experience fresh. The good news is that the immersive Minus5 ice lounge experience we created on the Strip at Mandalay Bay eight years ago was ahead of the trend allowing us to be really dialed in and focused now. Today, there are all kinds of experiential attractions opening and more coming. I have been very strategic and fortunate to have secured two more fantastic ice lounge locations at The Venetian and, now, at Caesars Entertainments' The LINQ Promenade with ICEBAR, so I feel we have the Strip covered and are ready for the ride!