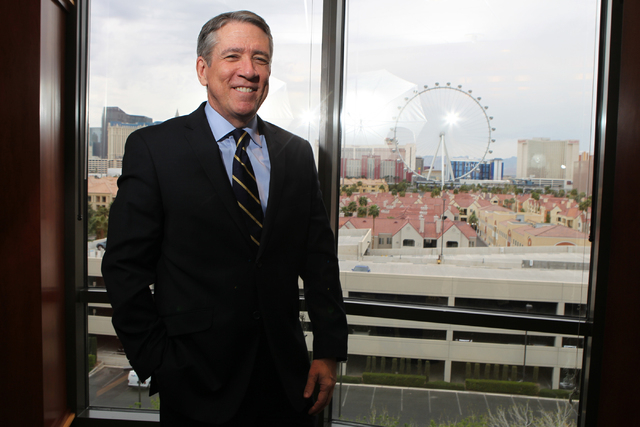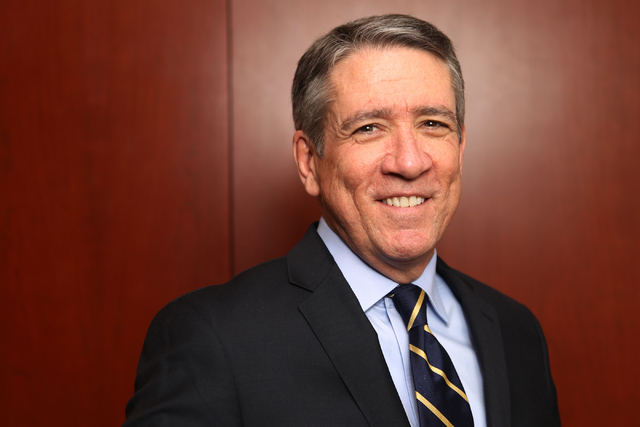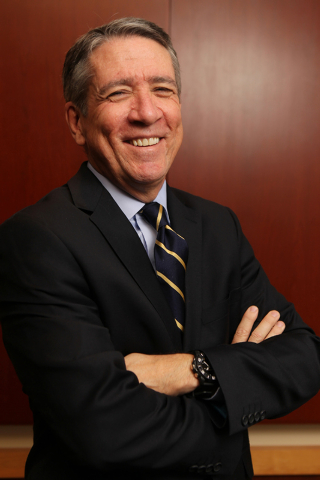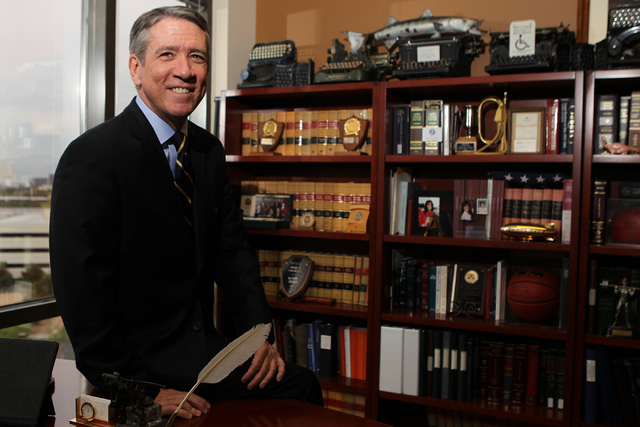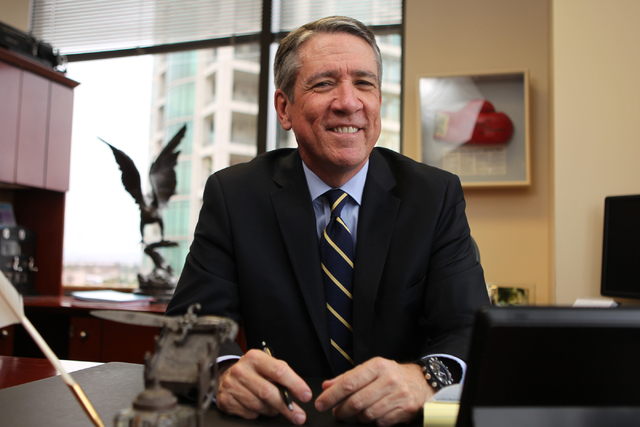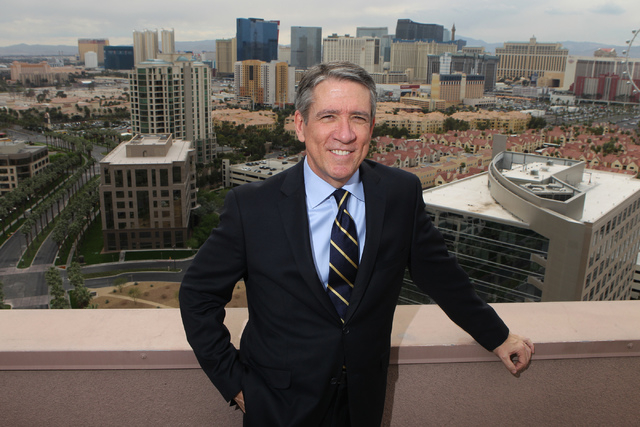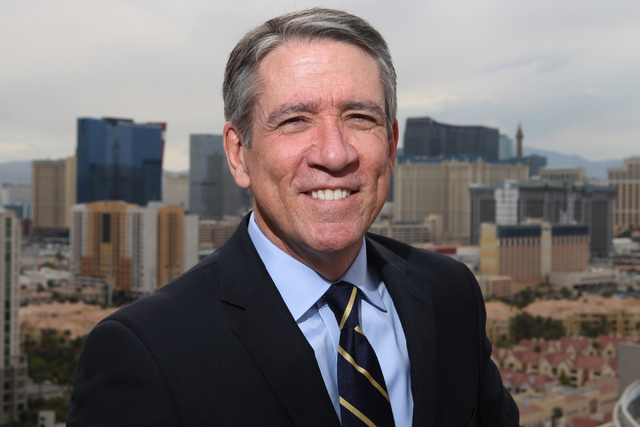 When Las Vegas attorney Dan Polsenberg argued his 250th appellate case this month, he accomplished a milestone few achieve.
"It is an astounding number for a civil lawyer," said Franny Forsman, a former Nevada federal public defender who began working with Polsenberg in Nevada's first appellate specialty group in 1985. "This number attests to the fact that in Nevada, Dan is the most likely lawyer to be chosen when a civil case goes bad."
That's why clients like Gov. Bob Miller, boxer George Foreman and UNLV basketball coach Jerry Tarkanian signed on as clients.
Polsenberg's landmark case involved a contract dispute between two mining companies over royalties arising out of the Carlin Trend — the largest gold producing mine in the United States. In that case, the U.S. Ninth Circuit Court of Appeals presented questions to the Nevada Supreme Court about the "rule against perpetuities," according to a release by Lewis Roca Rothgerber, where Polsenberg practices.
"The rule against perpetuities is an antiquated judge-made rule in England that limits your ability to restrict property that you give away, such as through your will," Polsenberg said. "The way the rule works is you cannot tie somebody's hands to get rid of the property you give them.
"Judges made up a rule that limits your ability to restrict alienation of property, especially family-oriented donated transfers, which is just things you give away to family members. Our argument was that old rule should not apply to modern commercial transactions."
Now all he can do is wait to see whether his argument can change centuries of legal opinions.
Polsenberg wanted to work in politics after graduating from LaSalle University in 1979. He took a job in the Pennsylvania Senate, working for the ethics commission chairman. Polsenberg thought he might have a chance to take over that position when the chairman told him he was going to take another position.
"I was interested in politics, and back there, everybody went to law school," Polsenberg said. "So, I went into law school thinking I'd go into politics."
However, Polsenberg changed his mind about working in politics during his time at Boston College Law School, where he graduated in 1982.
"In law school, I just fell in love with the law," he said. "It's such an amazing thing. There is beauty and structure to the law, but it's also a great tool to do a lot of good."
Polsenberg started working at Beckley Singleton, the predecessor to Lewis Roca Rothgerber, in March 1985 because it started one of the first civil appellate units.
"In my first year of practice, I was arguing a case in front of the Nevada Supreme Court, and I thought that was just incredible because that's really the law," he said. "That is where you make the law, where you analyze it and figure out what is good and bad, that is really what the heart of being a lawyer is."
Polsenberg also achieved another milestone March 25 when he became the first attorney to argue an appeal in front of the newly formed Nevada Court of Appeals.
As far as the Court of Appeals goes, Polsenberg sees it influencing business litigation positively. Although it will not be directly handling those cases, he is glad to see the court established to lighten the Supreme Court's load.
"The Supreme Court was always too busy to handle both types of cases well," he said. "So, if you had a case where the result was just wrong, and it wasn't a big issue of law you wouldn't necessarily get attention from the Supreme Court. Now, we have the Court of Appeals that can put more focus on and refine the entire system. Perhaps even more important is that it is going to free up the Supreme Court to handle the bigger cases. The Supreme Court will actually have the opportunity to make more law, spend more time doing it and doing a better job."
Despite the Supreme Court's workload, Polsenberg believes it does a good job balancing a positive business environment against the rights of individuals.
During his career, Polsenberg has worked on numerous high-profile appeals. He convinced the Nevada Supreme Court, in a 4-1 vote, to allow former Gov. Miller to seek a third term in 1994.
"The question was what is a year, and I still get so much grief for that case because the Nevada Supreme Court agreed with me that a year is not 365 days," Polsenberg said. "Well it isn't under the Nevada Constitution because you serve from the first Monday in January until the first Monday in January, so, it's either 52 or 53 weeks and neither one of those works out to be 365 days."
Polsenberg also successfully argued for Foreman's right to fight for the heavyweight title against Michael Moorer in 1994 after the World Boxing Association refused to sanction the bout.
Polsenberg also represented Tarkanian in his lawsuit against the NCAA. The NCAA wanted the trial moved out of Las Vegas, but Polsenberg persuaded the Nevada Supreme Court to keep the trial in the city. The NCAA eventually settled for $2.5 million in 1998.
As far as future plans go, Polsenberg said he wouldn't mind sitting on the Nevada Supreme Court. But for now, Polsenberg is happy in his current position.
"The law is bigger than any one of us, and I think that is why I was attracted to it in the first place," he said.
"And yet, the way we apply it is one case and one client at a time. It is my job as a lawyer to make the system work in that case. It may be a rough system of justice, but I need to make sure it works for that one client."