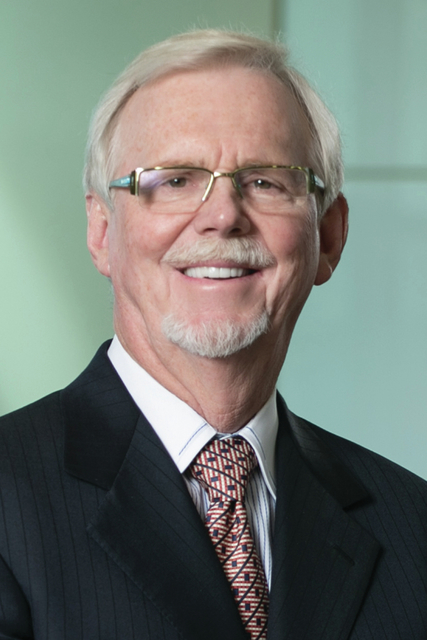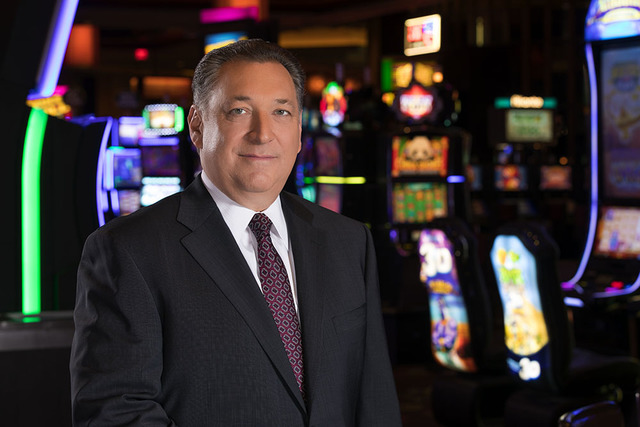 The Southern Nevada gaming industry has recovered. There's no doubt about that, and gradual improvement should continue in 2017, according to Frank Schreck.
The Las Vegas native and prominent gaming attorney with Brownstein Hyatt Farber Schreck said that while visitation numbers show the region has returned to pre-Great Recession levels and even surpassed it, spending by customers hasn't returned to those levels yet.
That's a factor in the true measure of a Las Vegas recovery in the gaming industry — construction of new casinos, Schreck said.
In December, Australian-based Crown Resorts pulled out of the Alon Las Vegas resort project near the Trump International Hotel. Alon is exploring other options after their principal financer backer pulled out.
There hasn't been much progression in the $4 billion Resorts World Las Vegas project at the former Stardust. The groundbreaking took place in May 2015 for what's planned to be a 3,000-room resort. Malaysia-based Genting had announced at the time a 2018 opening.
This inaction gives the impression that the people who have those properties and are looking at building feel it's not the appropriate time to get into the industry, he said.
"Our casinos are doing much better," Schreck said. "They did better in 2015 than 2014 and better in 2016 than 2015, and they will do better in 2017 than 2016. What I pointed out with those two projects if this had been a total and complete recovery, and we were going full steam ahead like we were in 2006 and 2007. Those projects would probably be underway and completed. Crown, for a multitude of reasons pulled out of Alon, and Genting has been off and on for like two years now after they made all of the fanfare over their development."
Schreck attributed Crown's decision to the restructuring they're doing all over the world, and he said Genting has had challenges in other businesses. They're "pretty solid," but still haven't "fired this bullet yet," he said. He even said his view about the recovery applies to the mothballed Fontainebleau resort project on the Strip.
How long will it take before construction takes off again on the Strip? Schreck said he doesn't know for certain.
"I've heard some rumblings Genting is getting close again," Schreck said. "SLS (Las Vegas) doesn't have a chance unless they build Alon and Genting because they need foot traffic before they can be successful. It's still tough. They tore down the Riviera, and it doesn't seem to have helped out some casinos around it and, in fact, hurt because it eliminated another source of patrons that could have walked down to their place. My guess is Genting will probably be the next to build and my understanding, if they do build it, will start out in phases and be much smaller than anticipated in the beginning."
As for 2017 on the Las Vegas gaming industry, Schreck said it will be a continuation of 2016 and maintain a "fairly high level." He said he hopes spending increases as the economy expands because if people feel like they have more expendable dollars, that translates to people coming to Las Vegas and spending more.
"We have a pretty high occupancy rate, but it can always be better," Schreck said. "I think the visitation is pretty strong. Over the years, it has been a gradual increase with spending per patron and that has improved the economic viability of the industry. I expect 2017 to continue that, especially in light that the stock market seems to be flourishing and people seem to be fairly comfortable with what's going on. They believe there's future growth in the country so that always leads to people feeling more comfortable spending money."
Las Vegas has had a difficult time recovering because it was such a steep downturn, Schreck said. With major casinos, their success, absent high-end players from Asia, comes from U.S. citizens.
The recession cost people jobs, caused their 401k(s) to decline, the value of their homes dropped dramatically, and many homes went into foreclosure, Schreck said.
"It's taken a long time to get out of it," Schreck said. "Until those people feel they have a comfort level in terms of their homes and their 401k(s) and jobs, they're not going to feel comfortable with entertainment dollars. "People are feeling more confident where they're at in the economy and might go ahead and spend some of these dollars they were otherwise hoarding and using to pay off debt of credit cards and mortgages."
Schreck said it's been great for Las Vegas that locally based companies like MGM Resorts International, Caesars Entertainment, Wynn Resorts and Las Vegas Sands are in many other jurisdictions and have successful projects. Success in those jurisdictions leads to a stronger company, which then gives them the ability to expand in Las Vegas.
When New Jersey casinos came online, many thought there would be money and brain drain. They thought good operators would leave Nevada and go to New Jersey and the state would lose customers, Schreck said. What happened is New Jersey showed Wall Street that gaming was not a criminal enterprise but a growth industry and within a year or two after resorts opened in New Jersey, bank and financial institutions lent to Nevada companies and helped them grow.
"I think Steve Wynn, when he opened the Golden Nugget in New Jersey, was able to take that money and build up the Golden Nugget and build the Mirage and Treasure Island," Schreck said. "I think that's the same way with some of these others. I think National Harbor (in Maryland outside of Washington, D.C. that opened in December) will be a home run for MGM and that's going to add to the value of that company and give them the ability to spend money. It's the same thing with Wynn in Boston and hopefully MGM in Boston. These projects, if they're successful, the money goes to the parent company."
Japan's recent legalization of casino gaming has a lot of remaining questions before evaluating how that's going to work, Schreck said. The country must determine how many casinos they're going to have, the size of those casinos, where they're located, and what the tax structure is going to be.
"Are they going to allow locals to gamble? What's the criteria to be licensed? What's the regulatory structure that they don't have yet? Are you going to be required to partner with indigenous Japanese companies, and if you are, what's that ratio going to be percentage-wise? There are a lot of questions that remain unanswered," Schreck said. "It's a big step forward, but it's probably a number of years before those types of issues are resolved by the Japanese government."
Schreck said it's exciting the prospects have gone this far in Japan because it's a "heck of a market. Nothing is going to happen over the next couple of years," he said.
"It's longer term but you can be excited because these companies look out 10 years," Schreck said. "If you have a really good Japanese casino in five years, it's a very valuable thing in your company."
As for gaming and the future of sports betting under the Trump Administration, Schreck said Trump will be powerless to expand it beyond Nevada when it comes to individual game wagers. That will fall to Congress, and former Nev. Sen. Harry Reid couldn't get through a poker bill when he served as majority leader, he said. That makes it a big hurdle for sports betting.
Schreck said he's excited about the prospect of the Oakland Raiders relocating the NFL franchise to Las Vegas. It will pack the town on weekends the Raiders play, he said.
"It will be very good for Vegas," Schreck said. "Everybody knows that people love to come to Las Vegas. Give them an excuse and whatever team is playing the Raiders, they will be here in droves. I remember UNLV games at Boyd Stadium playing Wisconsin, and there would be 20,000 Wisconsin fans. That's why you have all three West Coast conferences play their (postseason basketball) tournaments in Las Vegas because all of the people come here. You can't get a ticket to the Pac(-12) tournament."
BOYD GAMING
Boyd announced in December it completed its acquisition of Las Vegas assets of Cannery Casinos and Resorts.
The acquisition of two properties — the 200-room Cannery on Craig Road in North Las Vegas and the 300-room Eastside Cannery on Boulder Highway — expands Boyd Gaming to 12 properties in Southern Nevada and 24 properties nationwide.
"The Cannery transaction, along with our recent acquisition of Aliante (Casino in North Las Vegas in September), further expands Boyd Gaming's presence in the high-performing Las Vegas locals market," said Keith Smith, Boyd Gaming president and chief executive officer.
Both properties will remain mostly unchanged for the foreseeable future and current operating hours for each property's amenities will remain the same, the company announced.
The properties are expected to join Boyd Gaming's nationwide loyalty program — B Connected — in 2017.