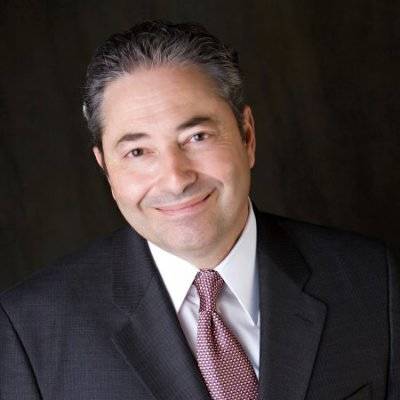 Despite the continued improvement in the national economy and hoopla over the pending relocation of the Oakland Raiders, two economists said the Southern Nevada economy has two underlying weaknesses that could hinder its growth down the line.
John Restrepo, principal at RCG Economics, and Alan Schlottmann, professor of economics at UNLV, told members of the Society of Marketing Professional Services of Las Vegas at a Jan. 9 luncheon at Maggiano's Little Italy that the lack of a skilled workforce and rising home prices could deter companies from relocating to Southern Nevada.
The conservation sprang up after Kevin Gullette, senior economic development specialist with the city of Las Vegas, talked about the excitement over the Consumer Electronics Show at the nearby Las Vegas Convention Center and how the city continues to work on attracting technology companies to the community.
Schlottmann said that isn't going to happen without training a workforce for those jobs. Creating more PhDs at universities won't translate into high-tech manufacturing. He said there needs to be a discussion about taking some public education funds and focus on community college and trade school programs.
Schlottmann said this issue is one the community doesn't want to face because it's "not a hoopla thing." The major factor for firms to locate to a city come down to access to market, access to materials and availability of a qualified workforce, he said.
"If you read the paper and listen to the TV, everybody tries to say it's the tax rate," Schlottmann said. "It's those three things. Those middle-skilled jobs we generally associate with technical training at a community college we are lagging behind in, and it's an issue we don't want to discuss."
Gullette said there are concerns about having enough workers to fill the jobs of companies moving operations or opening distribution centers in the region. That could prompt some companies to choose a higher-population market, he said.
Restrepo agreed with that workforce availability and training is a big challenge in the short term of two to three years for existing construction jobs and warehouse distribution that may relocate here.
"Where are they going to get the labor from, Restrepo said. "If we can't get the labor here, maybe Las Vegas is a good location for them to serve Southern California, but maybe they will pick Phoenix and Salt Lake. Quality of labor force and availability is going to be increasingly critical for us to stay competitive. We can't ignore that, and to say everybody is going to come here because we're Vegas, it doesn't work. We need to be creative in how we pitch ourselves and how to prepare for the new economy heading our direction."
Gullette said it continues to be a challenge to get the workforce needed when students can leave high school and work as a valet and make six figures a year. If that person goes to college and gets a mechanical engineering degree, they may only make $75,000 a year, he said.
Making pitches to those companies to relocate to Southern Nevada will become more complicated since prices of existing homes and new homes continue to rise since the economy has rebounded, Schlottmann and Restrepo said.
"Every month those prices are going up," Restrepo said. "It's getting more expensive to build homes because of a construction labor shortage and our wages are not going up. A housing market can only depend so much on second-home buyers, retirees and snowbirds. We're getting to the point where we need to watch those numbers closely. We're not as bad we were in 2006 when only 12 percent of the households could afford the median price of a home. At the depths of the recession, that went up to 80 percent because housing prices dropped so much."
Affordability is why apartment construction has picked up and that won't address itself unless wages pick up as well, Restrepo said.
"Housing prices do play into a company's decision on moving," Restrepo said. "They don't want to move into a housing market that's unaffordable. Reno is experiencing that right now with what is known as the Tesla affect. They are struggling to provide housing to all of the workers coming there. It could have an impact on slowing economic growth."
Gullette maintains, however, that Southern Nevada is in a good position to lure people because of the affordability of housing compared to California. Add in the lack of a state income tax and it continues to make it even more attractive, he said.
As for the prospects for the economy, Restrepo said it's too soon to predict what the tax cuts approved by Congress in late 2017 will mean for growth. The economy is already growing and unemployment is low and how that trajectory will change remains an unknown at this point, he said.
"Will companies reinvest in plants and equipment and wages or use the (tax cuts) to buy back stock and pay executive bonuses," Restrepo asked.
Restrepo said the limit on deductions for state and local taxes could prompt more Californians to relocate to low-tax states like Nevada.
"It's going to take two or three years to see how that unfolds," Restrepo said. "It may be a short-term boost in terms of demand for Nevada."
Restrepo added is the growth in the economy has been spurred in part on consumer spending, and people are increasing their level of debt, which is something that's not sustainable.
"The big money people are saying the expansion of the current economy is not driven by capital expenditures but you spending money," Schlottmann added. "This is consumer-driven. Debt has gone up, and that can't go on forever so unless something picks up, it could end badly like it did the last time. How long can we push the economy forward based on consumer spending? In the venture capital world, that discussion has included whether to fund startups."
Schlottmann shot down any suggestions that the relocation of the Oakland Raiders and construction of a $1.9 billion stadium that will open in 2020 is going to be a boon to the Southern Nevada economy. There's no evidence that will be the case and no one should count on that, he said.
"My advice to folks in this room is that your business will go up and down depending on what happens with the national economy," Schlottmann said. "There is nothing out there in my opinion that's going to change the composition of the economy one way or another. What you are doing now and doing well, focus on that. As the national economy picks up, then your business will do well."
With the relocation of the Raiders to Las Vegas, Restrepo said it will be interesting whether they "grow the pie in terms of how visitors spend their money" or simply substitute their spending.
"If you are sitting at a game and watching the Raiders play, are you spending more on the trip," Restrepo said. "How does that tie into your budget? We're waiting to see how that unfolds. We don't know yet. This is new territory for us. The economic impact might be good but does it take away from something else. If you go to the Golden Knights (hockey game) or Raiders, do you go out to dinner less? We don't know yet. If you look at the data around the country that these academics, consulting firms and think tanks do, there's a certain amount of substitution affect."
Restrepo said the spending of the hotel tax funds to renovate and expand the Las Vegas Convention Center is considered a better return on an investment than a stadium. Those business visitors also can lead to companies moving operations here or expanding to Southern Nevada, he said.
Schlottmann, who worked for the San Diego Council of Governments, said convention expenditures tend to be some of the best investments a community can make.
Gullette agreed.
"Hundreds of colleagues from around the country are at CES pitching their communities," Gullette said. "This is where business happens, and we make our pitch too."
Gullette said there's a lot of excitement happening on Fremont Street in downtown where gaming revenues are up and projects are looming. He cited plans for a project resort at the site of the old Las Vegas Club. The Downtown Grand plans a 300-room tower.
"We feel based on what the private sector is doing that Fremont Street is obviously doing very well, and the city is very committed to diversifying our economy," Gullette said. "Based on what we've seen from the private sector and casino owners, they seem pretty bullish on downtown and that will be nothing but good for the city."