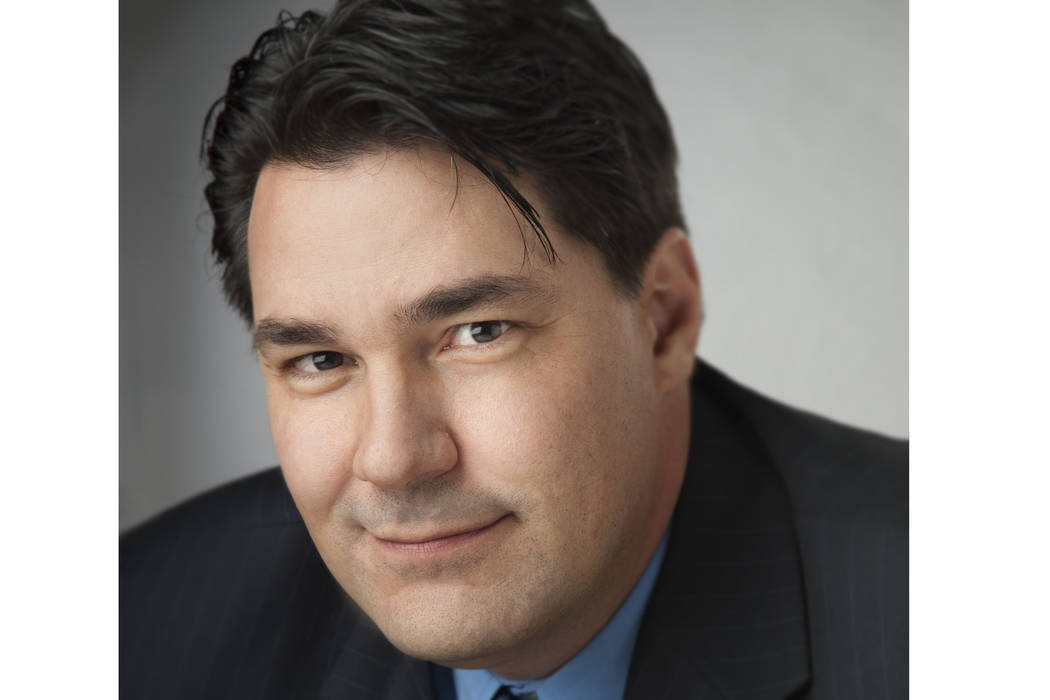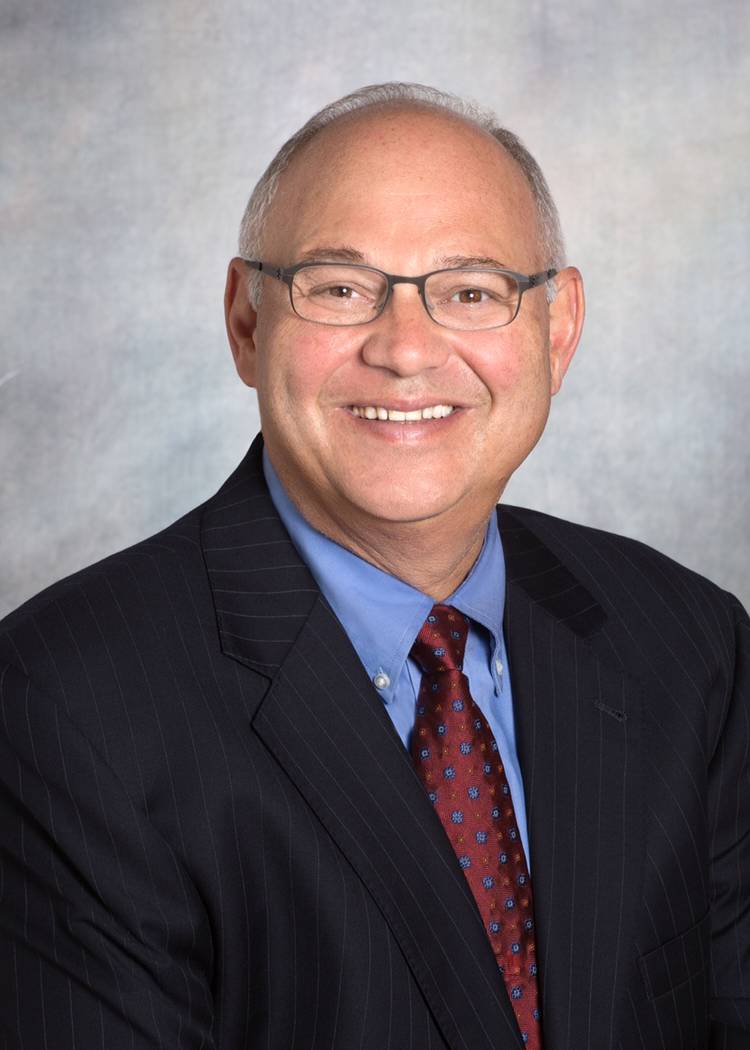 The headlines of falling stock prices and talk of recession are stark for Southern Nevada business executives to read, but it hasn't affected their positive outlook for profits and the economy over the next year.
The stock market has declined about 10 percent as part of a correction since its high in October. Trade conflict with Canada and China have increased prices for some goods and commodities and hurt American exports. Economists have been predicting slower GDP growth in 2019, slower international growth, and many have predicted a recession by the end of 2020 at the earliest and 2021 at the latest.
All of that comes after GDP grew by 4.2 percent in the second quarter and 3.5 in the third quarter as part of the best annual showing since the Great Recession — in what many economists attribute in part to the corporate and higher-income tax cuts signed into law by President Trump a year ago.
The UNLV Center for Business and Economic Research released its fourth quarter survey that shows local business professionals remain highly optimistic about sales, profits, hiring, capital spending and economic conditions, according to CBER's director and UNLV economist Stephen Miller.
CBER's Southern Nevada Business Confidence Index reached its highest-ever fourth quarter value, up 6 percent from the fourth quarter of 2017, Miller said.
"Overall, the local business leaders remain highly positive about future national and statewide economic conditions, while ongoing economic uncertainty with a potential trade war lurks in thebackground," Miller said.
The UNLV survey was backed up by a Wells Fargo post-election survey of business executives across the country, including Nevada, that shows the small business optimism reached its highest fourthquarter level in the 15 years of the survey. It soared based on strong revenues and also cited how business owners want the new Congress to address taxes and regulation.
"Main Street is feeling more certain about the economic outlook than Wall Street," Wells Fargo senior economist Mark Vitner told the Business Press.
Some economists are now pointing to a recession in part because the return on short-term bonds is higher than the return on some longer-term bonds, which is known as an inverse of the yield curve, Vitner said. That has historically signaled a recession over the next 18 months to two years, but he predicted that there's only a 30 percent chance of a recession by mid-2020. And if there's one, it won't be protracted or deep, he said.
Strong holiday sales show the strength of the economy, he said. Vitner forecasts 2.5 percent GDP growth in 2019 and 1.8 percent in 2020.
"When small business owners look at how their businesses are doing and how they expect them to do over the next year, they feel relatively upbeat about the economy," Vitner said. "You see it in revenue and cash flow, meaning businesses aren't having any trouble collecting on their receivables. And they're not having any trouble getting credit."
Chris Thornberg, founder partner with Southern California-based Beacon Economics, said the optimism of business owners in Las Vegas and across the country in these surveys is warranted. He questioned why there's so much "downbeat" press reports on the economy and doesn't see a recession many are predicting. He's sees "a cooling off of the economy" but that's a lot different than "dropping down." He expects GDP of 2 percent to 2.5 percent in 2019 and 2020.
"I don't fully understand the pessimism that became all the rage with commentary on the economy right now," Thornberg said. "They say the stock market is down. That is the sixth time it is down by double digits in this expansion. That's a problem with the stock market and not the economy. Interest rates are going up. Yes, but inflation is cooling off. I don't see rates going up much more and they're pretty low for a long-rung perspective. And, China trade issues aren't big enough right now to be a big deal right now."
Vitner said Nevada has resumed its position as one of the fastest growing economies and job markets in the country and is in prime position with continued relocation of California residents to Nevada for job opportunities, lower taxes and cheaper housing. Las Vegas now has a more diversified and broadly based economy than before the recession when gaming and hospitality were a larger part of it, he said. That, and a rebound in home prices that reduces negative equity, helps give confidence to the businesses community in Las Vegas.
"For the longest time Vegas has been so tied with the gaming industry, and it's hard to get away from it," Vitner said. "But there has been tremendous strides. On,e was for casinos to diversify to entertainment so as not to be as dependent on gaming and there's a concerted effort to expand health care and use the university more as an economic engine. I think 2019 will continue to be a good year because population growth is continuing to ramp up and consumer confidence is high and leisure and travel is growing and that's good for tourism and the convention business."
Vitner said Las Vegas visitor numbers and hotel occupancy might be flat over the last year because a stronger dollar holds down foreign tourism. He said the economic expansion is far along so it's difficult to improve, but predicts 2019 will be good for Las Vegas tourism because of high consumer confidence.
UNLV CENTER FOR BUSINESS AND ECONOMIC RESEARCH SURVEY
• When asked about the Nevada economy, 70.2 percent of the respondents in the fourth quarter UNLV survey expected a better economy, while 11.7 percent expected a worse economy. The remaining 18.1 percent forecasted no change. As for the U.S. economy, 55.8 percent of respondents projected an improved economy, 28.4 percent expected nochange, and 15.8 percent projected a worse economy.
• Economic uncertainty, however, at 21 percent by business executives, was cited as the second most difficult challenge they face. Miller said that may be fears of a trade war of which further tariffs are on hold while discussions between China and the U.S. continue through the end of February.
• The majority of local business leaders think a trade war will negatively, rather than positively, contribute to future economic growth, Miller said. That is why 65.9 percent of respondents predicted a decrease in economic growth, while only 11.8 percent predicted an increase in economic growth due to a trade war. The remaining 22.4 percent forecasted no change, he said.
• Recessions always occur at some point after a lengthy expansion, but business owners are split when it will occur. The smallest percentage at 15.3 percent said it will occur in 2019. The second smallest group is 22.4 percent in 2020. Some 62.4 percent said it will occur in 2021 or 2022 with those number evenly split between which year, according to the survey.
• In looking at sales, the index showed the expectation for the fourth quarter are the highest since the Great Recession, up 11.5 percent from the fourth quarter of 2017. Nearly 61 percent said they expected increases in their sales industry, while only 13 percent expected a decrease.
• There was even a new record-high level of optimism for profits by local businesses, up 23.2 percent from the fourth quarter of 2017, Miller said. About 60 percent said they expected increased profits for their industry compared to 10 percent who expected decreases, the survey said.
• One key indicator that's not as positive as the others is fewer local businesses anticipate growth in capital expenditures compared to a year ago, Miller said. It's down nearly 10 percent from the third quarter when it was at its highest level, he said. Some 43 percent projected an increase in capital expenditures in their industry, 44 percent expected no change and 12.6 percent projected a decrease, the survey said.
• Expectations for construction activity, because of higher interest rates, decreased by 14.2 percent in the fourth quarter compared to the third quarter after three consecutive quarterly gains, Miller said. There's also a decline from the fourth quarter of 2017 that may reflect the ongoing labor shortage in the construction industry, Miller said. Still, nearly 71 percent expected more construction activity, and only 13.5 percent expected less, he said.
• Government regulations and higher operation costs continued to be a concern in the survey but finding qualified employees was still chosen as the most important challenge, Miller said. The expectations for hiring fell by more than 4 percent from the third quarter and 4 percent from the fourth quarter of 2017, but the fourth quarter tends to reflect a decrease as the economy moves closer to full employment, he said.
• As interest rates rise, credit conditions worsened compared to the prior quarter with more local businesses seeking a new line of credit in the past year compared to last quarter (27.7 vs. 21 percent). Of those who applied, 73.9 percent received their credit line request, while 4.3 percent reported receiving less than what they originally sought. That compares to 82.4 and 11.8 percent, respectively, last quarter. The remaining 21.7 percent reported a rejection of their request, which is much higher than the 5.9 percent from last quarter, Miller said.
WELLS FARGO SURVEY
• In the national Wells Fargo survey, respondents said positive business financials drove to record highs. Some 80 percent rated their financial situation as very good or somewhat good and 84 percent said they expect those two results in 2019.
• A record 55 percent of business owners reported increases in revenue, with 62 percent estimating revenue increases in 2019. In addition, 74 percent said they had good cash flow in the past 12 months, and 78 percent said they expect their businesses to have good cash flow over the next year, according to the survey.
• Business executives aren't expecting much to come out of Congress with each party controlling a hall of Congress as the Democrats took over the House. That's much different than the election of President Donald Trump and Republicans holding the House and Senate following the 2016 election. About half of those surveyed said actions of Congress will have no impact on their business compared to 25 percent in 2016.
• When asked to list the most important issue they would like to see addressed by the new Congress, 29 percent highlighted taxes as the top issue, with 12 percent listing health care and 11 percent saying government regulation, according to the Wells Fargo survey.
• When asked what congressional actions will be most important for their businesses, 74 percent said actions relating to tax codes and regulations, while 61 percent said overall small business regulation and 60 percent said actions related to health care, the survey said.
"With the increases we've seen in business owners' revenues and the high degree of confidence business owners have in their cash flow, it's not surprising that taxes remain a key issue for them," Vitner said. "While the number of business owners that don't expect changes to their operating environment remains high, most see the current environment as very good and many business owners are looking to expand their business in 2019."
• Small businesses employ just under half of all the workers in the country, Vitner said. The bulk of the businesses surveyed have $4 million in annual sales
or less.